Welcome to our community!
Feel free to add items to our marketplace, subscribe to groups and authors.
Also follow our
Instagram
!
​My Charismatic Kate (Tonner Cami OOAK)
Cami is a very popular mold among the collectors of Tonner dolls. She has a cute face and smooth body lines. But I am not a big fan of Cami, and there are just three of them in my collection. However, all of them are very special.
I have already told you about one of them in my blog. Her name is Cami La Belle De Chenonceau. The second — Cami Gold Label. And the third doll is the one I am going to talk about. Her name is Kate. She is unique,OOAK repaint by Michele J. Hunt Jobe Art. There is a little information about the author of repaint: Professional Medical Illustrator and fine artist — JOBE Art.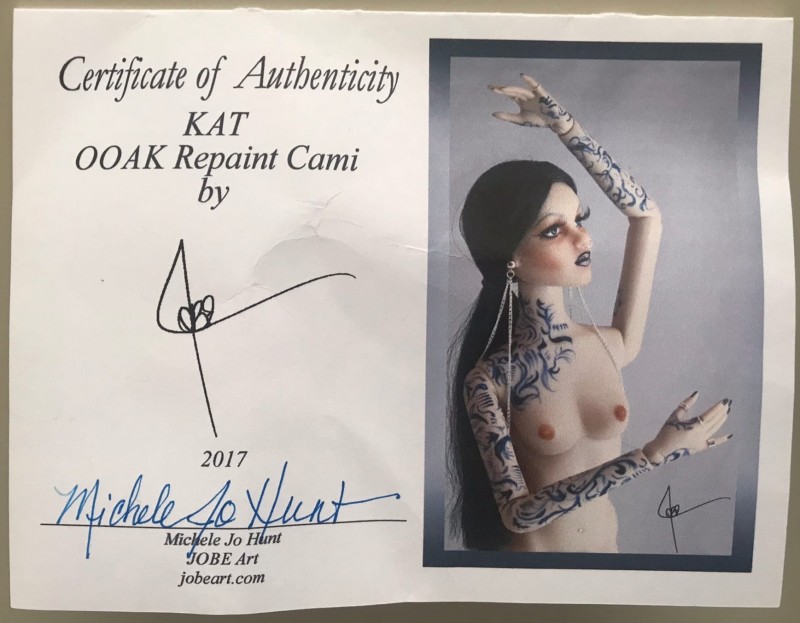 The story how I got Kate is very amusing. I saw her on eBay at a rather low cost, and I thought that it would be a good idea to buy her. I didn't place a high stake on her, as I didn't even mean to buy her. She was not very attractive on the pic, and her appearance was specific. She was not pretty in the ordinary way. I got lucky and I won the auction. But I had doubts whether I wanted her in the collection. As I told you, I had only special Cami.
When she arrived, I couldn't let her go! She was very unusual and beautiful. Her long black hair, tattoo on hands and neck, piercing in nose and belly-button, rings on the fingers – she was stunning and special. Even her body flaws (her weak pelvic joint) didn't bother me.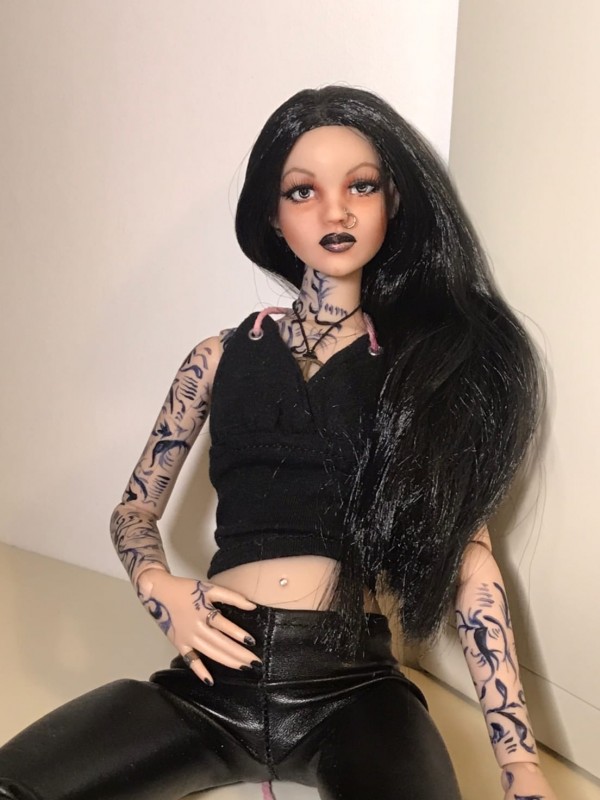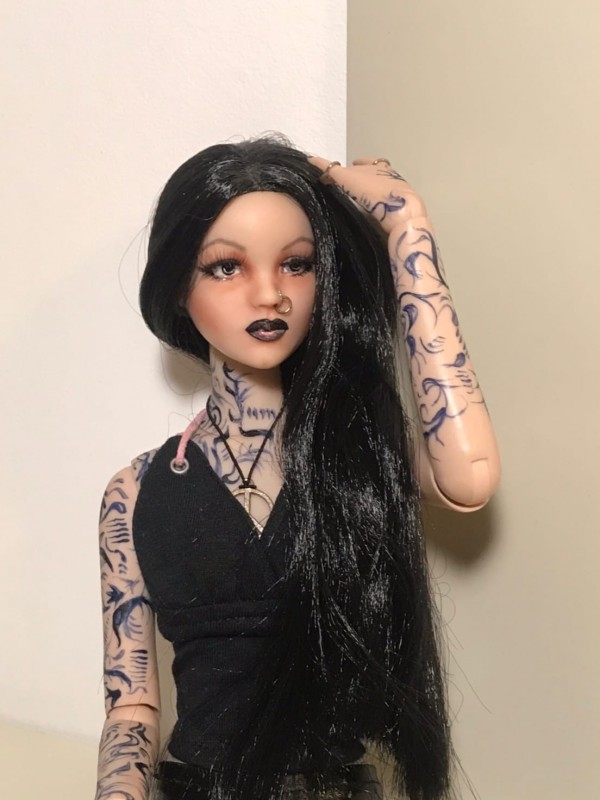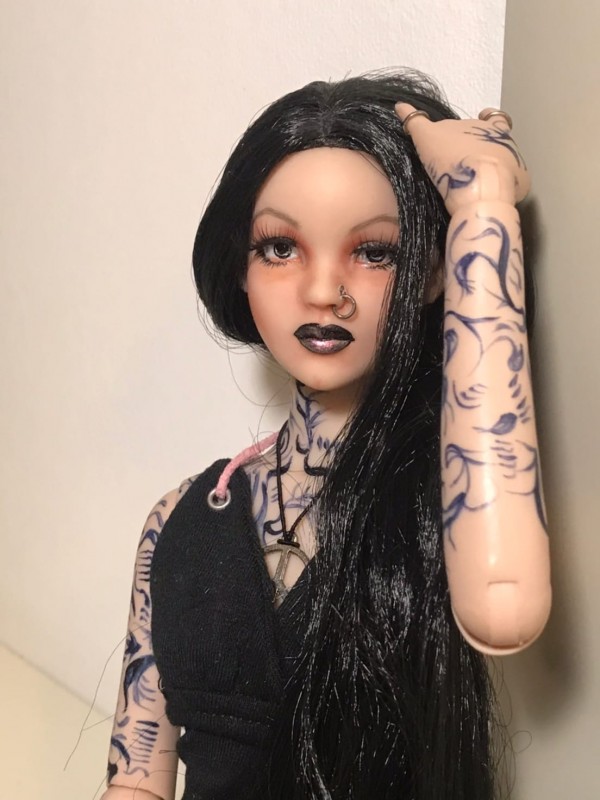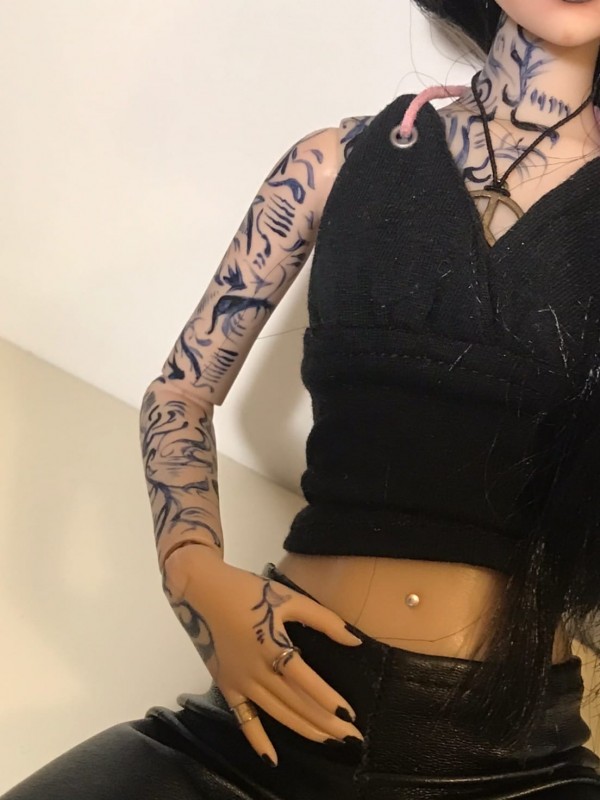 I found a perfect outfit for her in my boxes with doll clothes: leather pants, heavy boots, and black knitted tube top.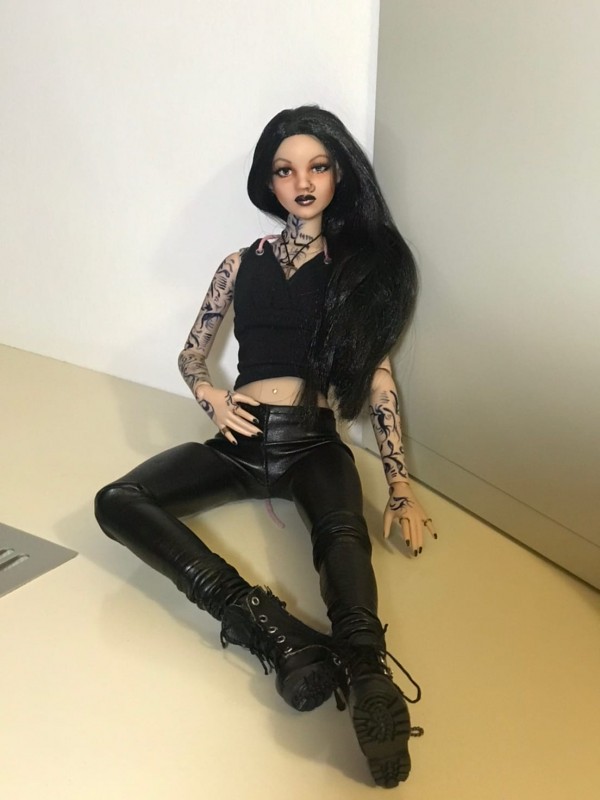 It also seemed to me that she was kind and vulnerable even with her gloomy image. She was also a pacifist and music was her biggest interest. I am happy to show you how I have caught her at this.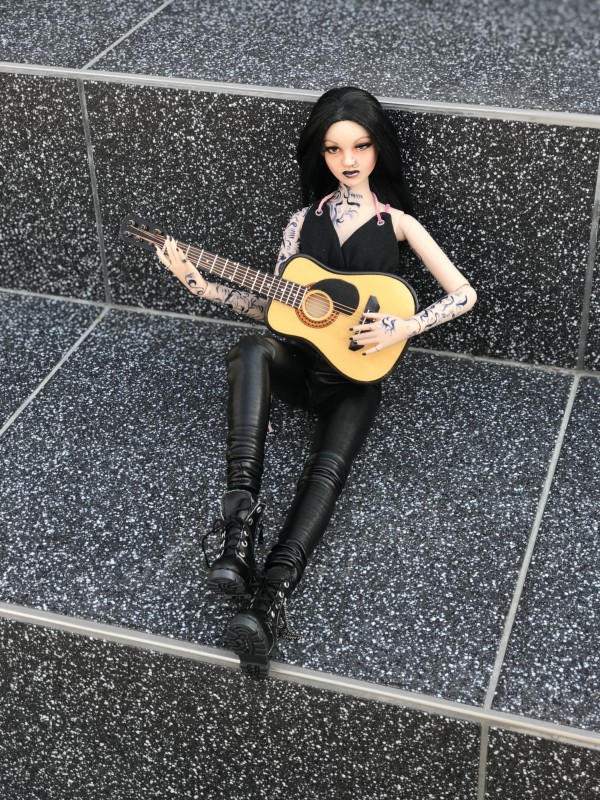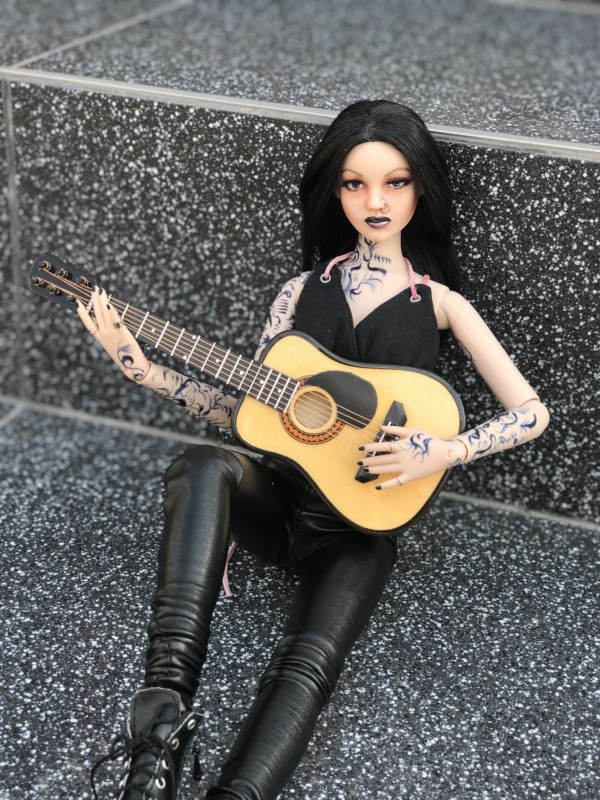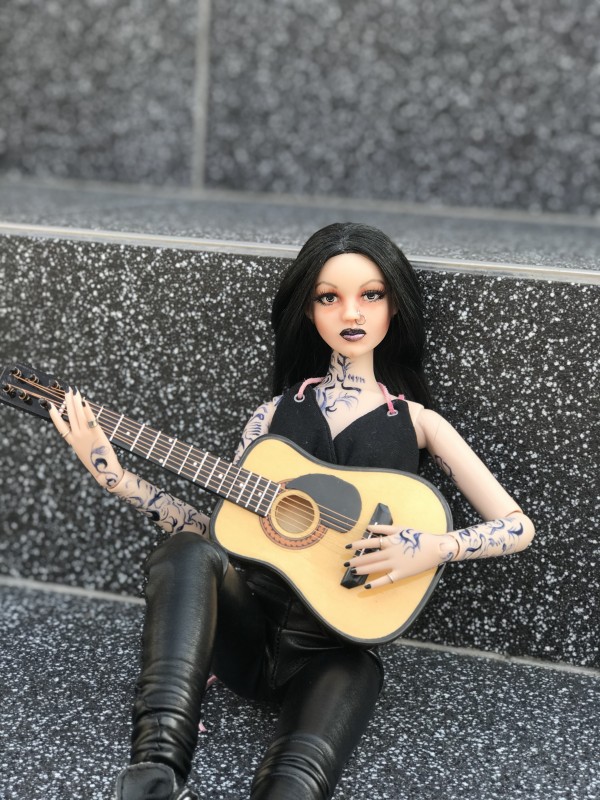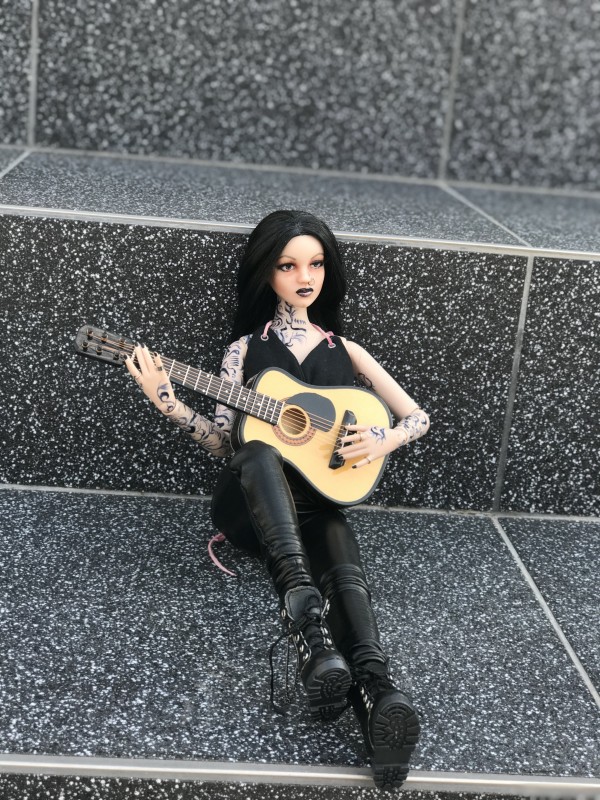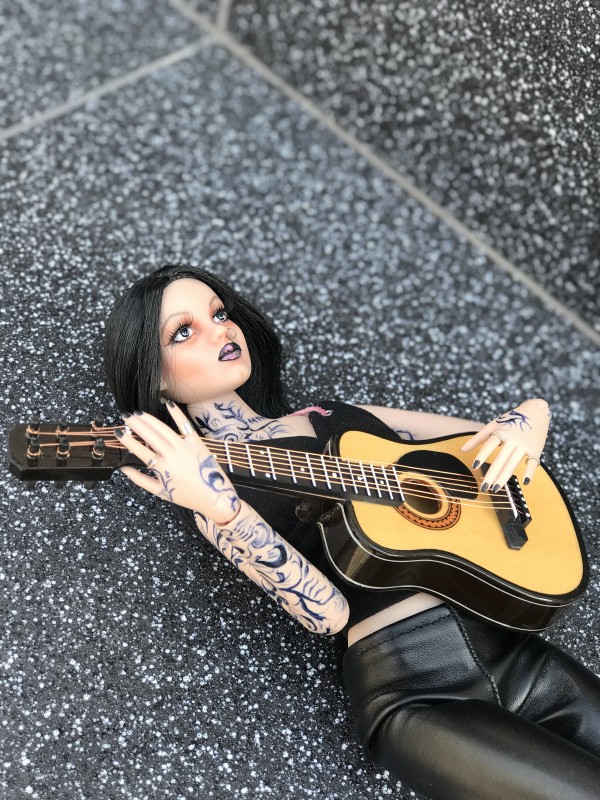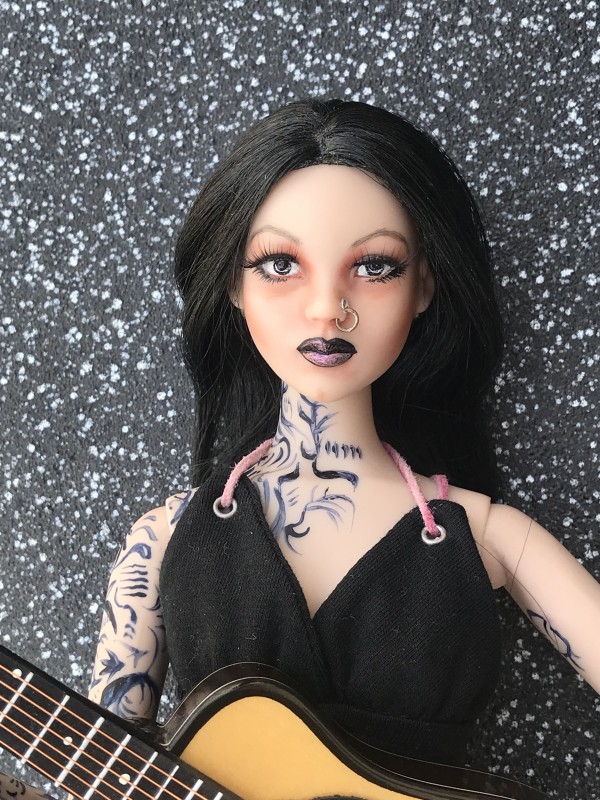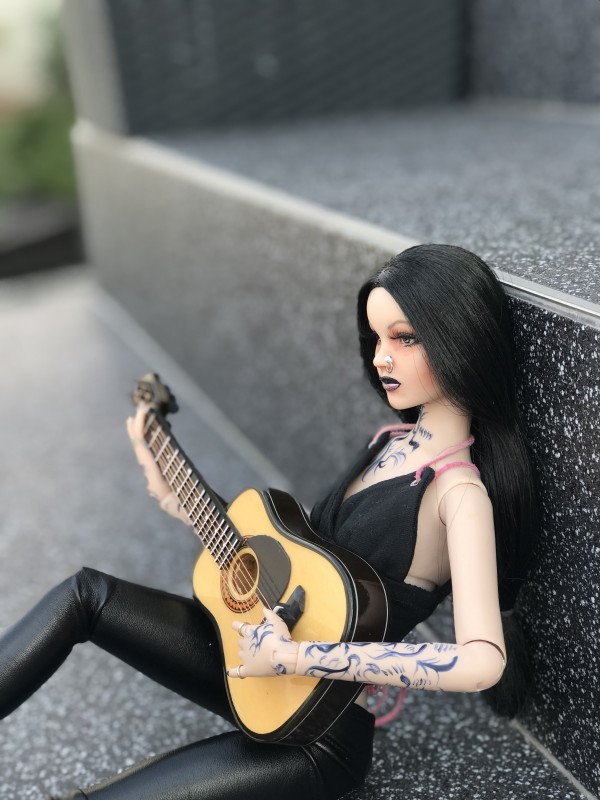 I hope you like it! Can't wait to read your comments.