Welcome to our community!
Feel free to add items to our marketplace, subscribe to groups and authors.
Also follow our
Instagram
!
New Dressed Doll Poppy - Suited For Travel
There is a special guest at the Summer Bloom Festival. She is a well-known woman who is rather busy to stay long in this trip. She will definitely show her best outfits, and then she will go back to New York for another shoot.
As her trip does not last long, her baggage is ultra-compact. Two outfits that are well combined with each other are a perfect solution. As any business lady, she has a suit: a skirt and a jacket. The color of the fabric is fascinating: sky blue. This color fits her blond hair well.
The floral print of the bodysuit makes the outfit look summerly. By the way, there is a bubble skirt of the same floral print. This skirt would be good for an evening show. Oh, by the way, the name of this guest is Poppy Parker, of course.
This floral print is also found on a purse and the lining of the hat box. The color of the shoes is pale blue.
As to the accessories, there are two sets of them: pearl earrings, bracelet, and necklace. And another set is "Aquamarine": stud earrings, a bracelet with a bow, and a chain necklace. It all looks gorgeous!
Poppy Parker is a new dressed doll presented in the W Club. It is exclusive. The doll costs $180.
It will come with extra hands, a doll stand, and authenticity certificate. The pre-orders will end on August, 4th. 

.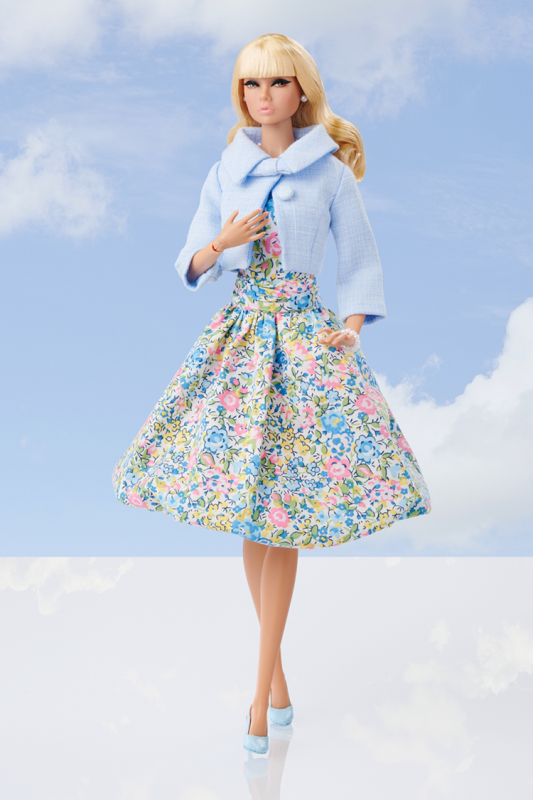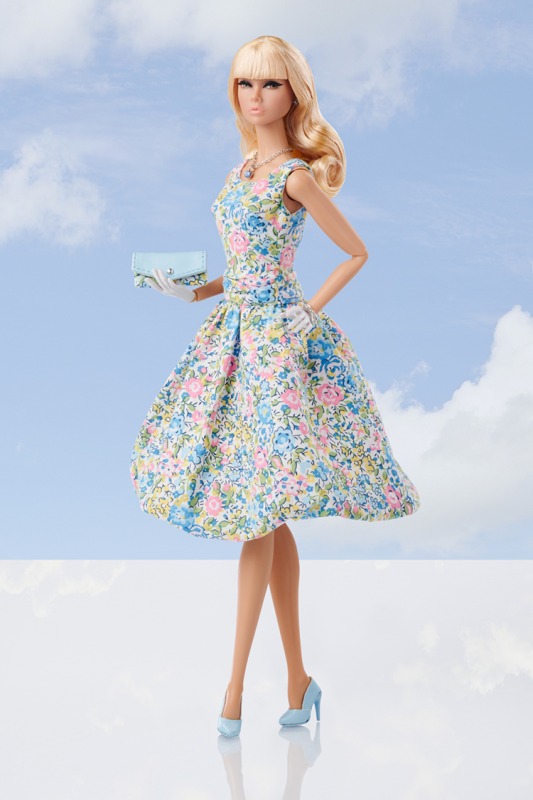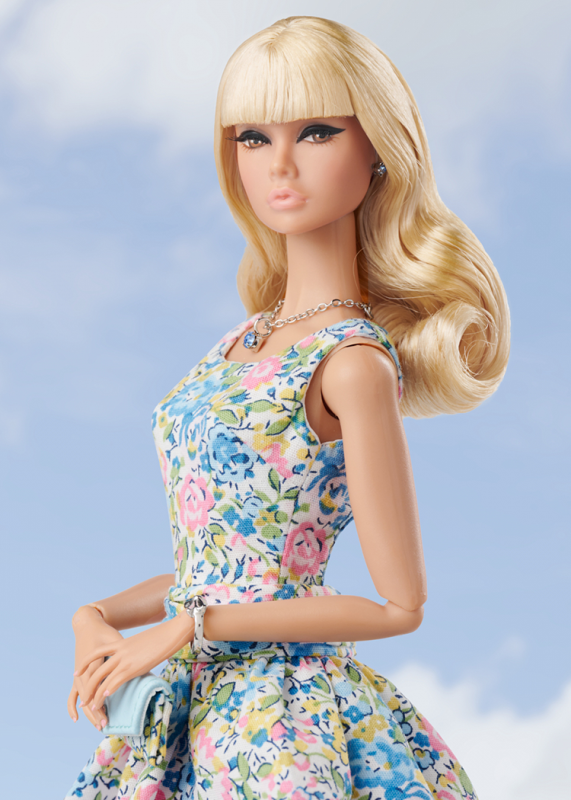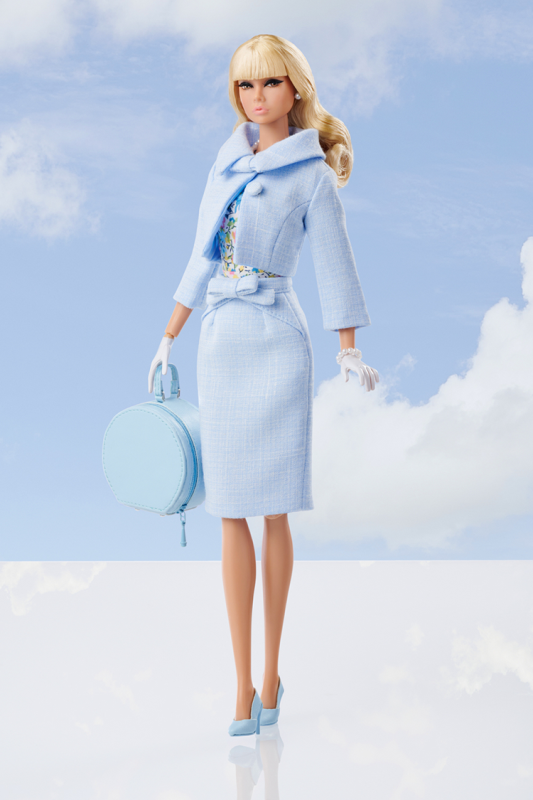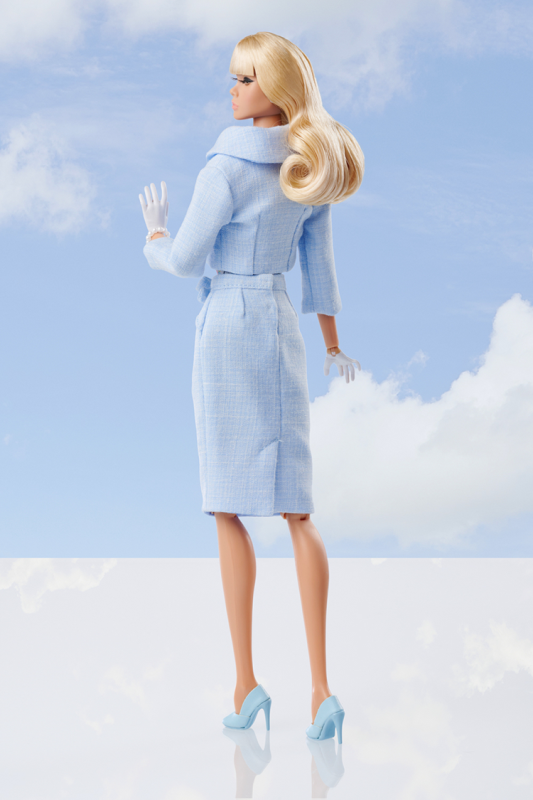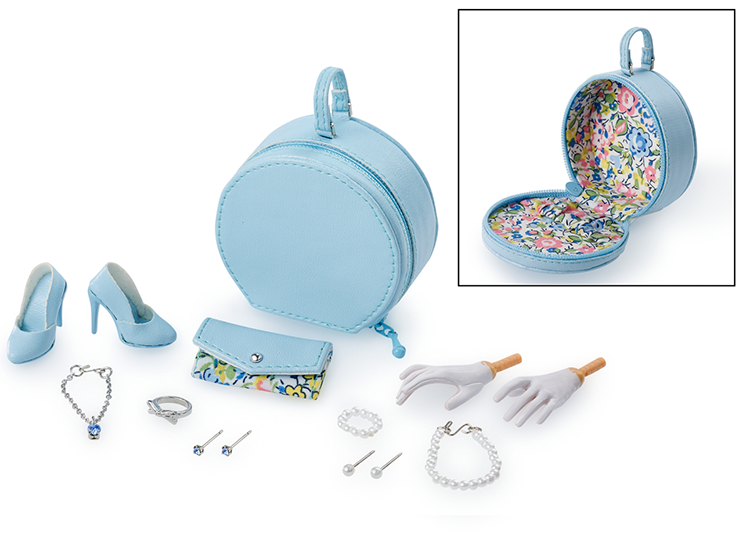 Item # 77246
Suited For Travel
Poppy Parker® Dressed Doll

The Poppy Parker® Collection

2023 W Club Exclusive Doll

Edition Size: TBD

Expected Ship Date: Approximately Late Winter 2023/Early Spring 2024

Head Sculpt: Poppy Parker
Body Type: PP 1.5
Foot Sculpt: High-heeled

Skin Tone: Hungarian

Hair Color: Blonde

Eyelashes: Yes, Hand-applied

Sales method: These dolls are guaranteed made-to-order for 2023 W Club members only- 1 per membership.