Welcome to our community!
Feel free to add items to our marketplace, subscribe to groups and authors.
Also follow our
Instagram
!
​Elegant Numina Doll – Pre-order Soon
Alia's outfit today is stunning. It seems she is going out to some special event on cool summer evening. And her hair looks fantastic: there are two little braids framing her beautiful face, and two high pony tails in the form of "bubbles". Blue eyeshadows and purple lip-gloss create a bright accent on her face.
Let's take a look at her outfit. It consists of several items. The color range is restrained, and it may also be good for early fall. A fuchsia bolero is made of silk, and is cropped. It is decorated with multibow.
Her violet jumpsuit looks very cozy and elegant at the same time. It is made of silk as well. Alia wears red shoes decorated with jewels. A pink purse has a red bow on it which fits well to her shoes.
Massive golden earrings are well combined with gold bracelet.
Alia is a new doll by Numina. There is little information so far, but the pre-order will start on August, 19th. The cost of the doll is $825.
What do you think of her outfit? Do you like this combination of colors?   
.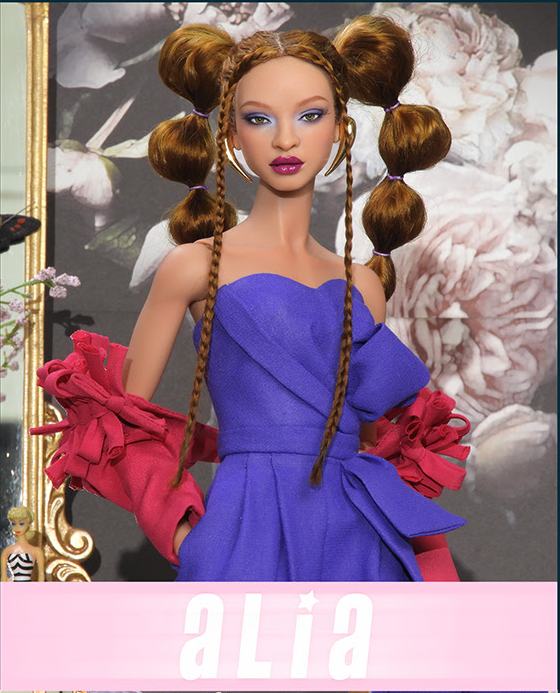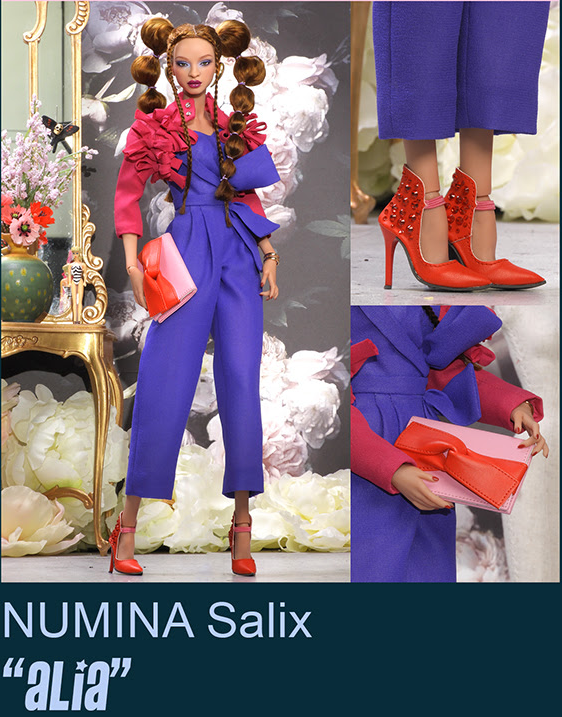 PreOrders on the Dollcis SQUARE site: