Welcome to our community!
Feel free to add items to our marketplace, subscribe to groups and authors.
Also follow our
Instagram
!
Beautiful fairies: Titania Sydney and Midsummer's Night Dream
I like when two incredibly beautiful dolls are in harmony with their image and style. Each of the dolls is amazing, and they perfectly complement each other in the composition. Yes, I am talking about two magical fairies from Robert Tonner — Titania Sydney and Midsummer's Night Dream.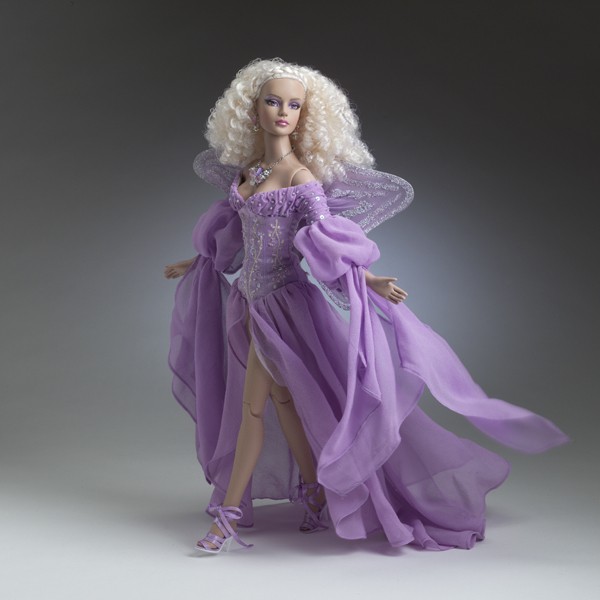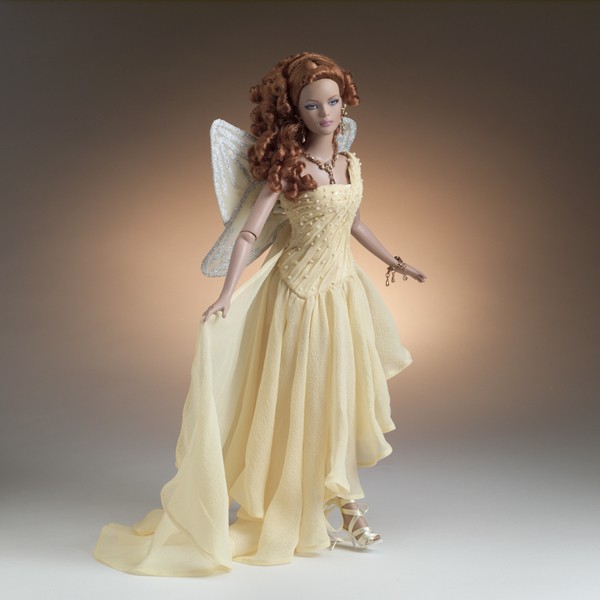 These dolls saw the world in 2004 at the Modern Doll Collectors Convention. They were released in the quantity of just 300 pieces each. And I think, it was great to see them together in that place.
Titania is presented in Sydney Chase mold.
She has platinum, thick spiral hair, a flimsy chiffon dress which is lavender. Her breast and waist are corseted seductively exposing her shoulders. The dolman sleeves trail on the floor.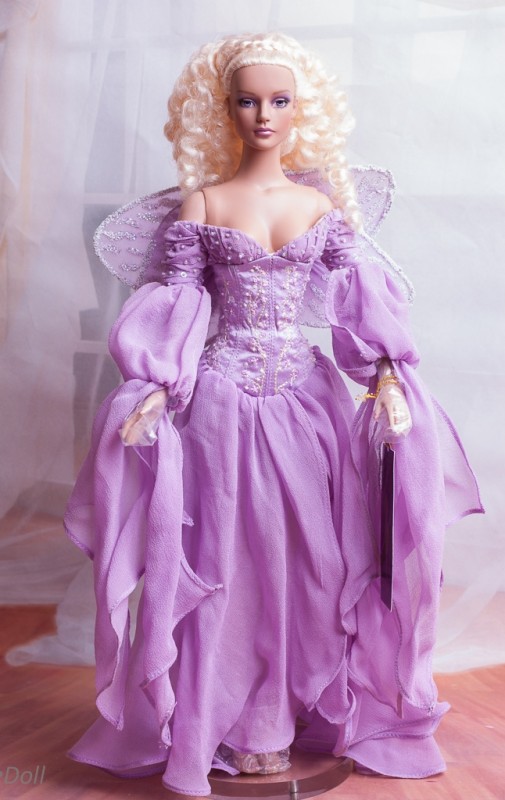 Her shoes are sandals with satin ribbons winding round her delicate ankles. As the song goes for a magic fairy, she has small wings on the back sparkling with silver.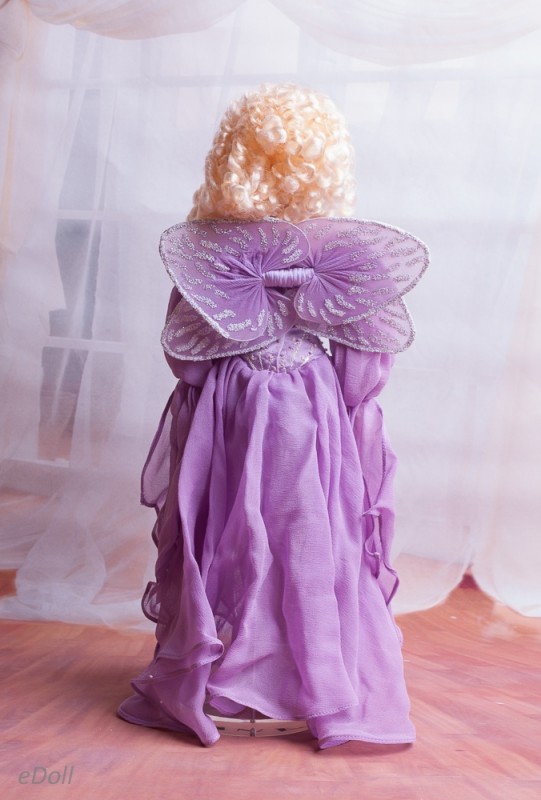 Her makeup fits in with her dress – violet shadows and silver.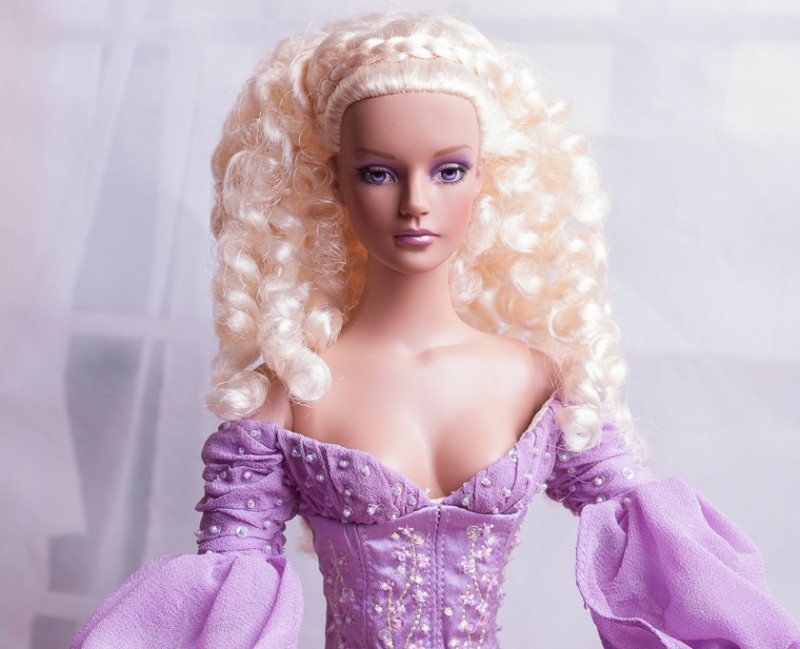 Midsummer's Night Dream is a beautiful Tyler Wentworth mold, and it repeats the image of Fairy, but it has a tender, sunny-yellow color.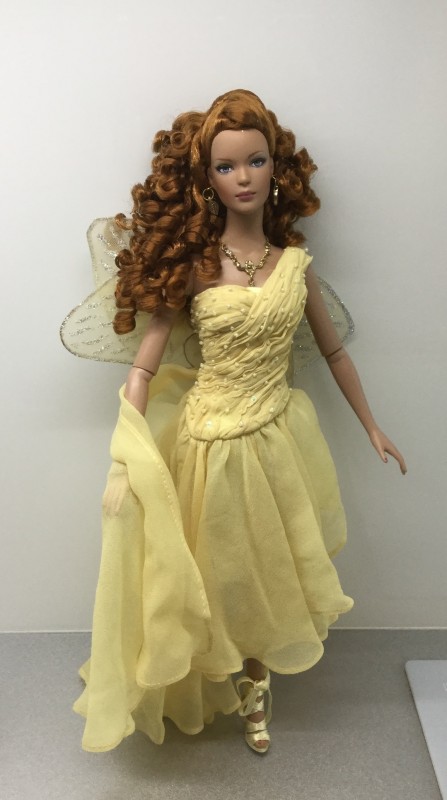 Her hair is coppery and styled neatly with locks.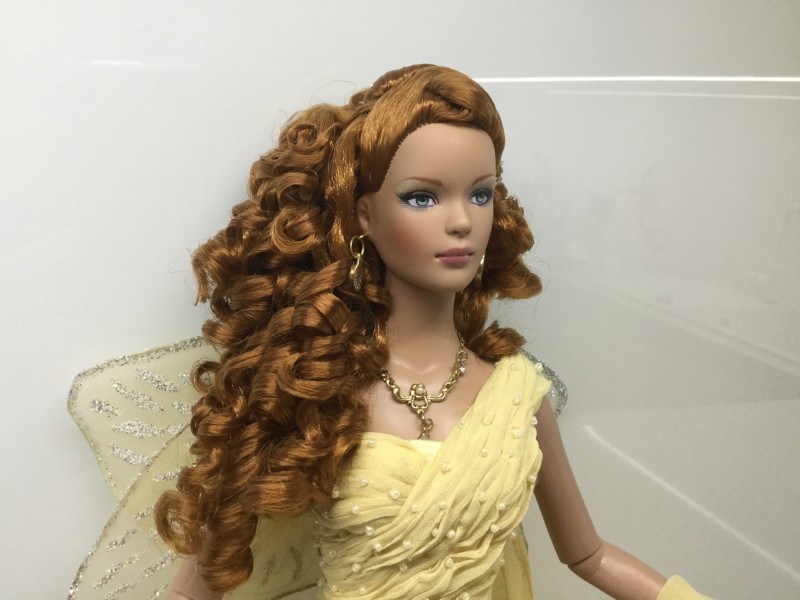 I believe, her light dress waves in the breeze when she flies, as she has wings. She hovers from one flower to another while we are sleeping, for sure.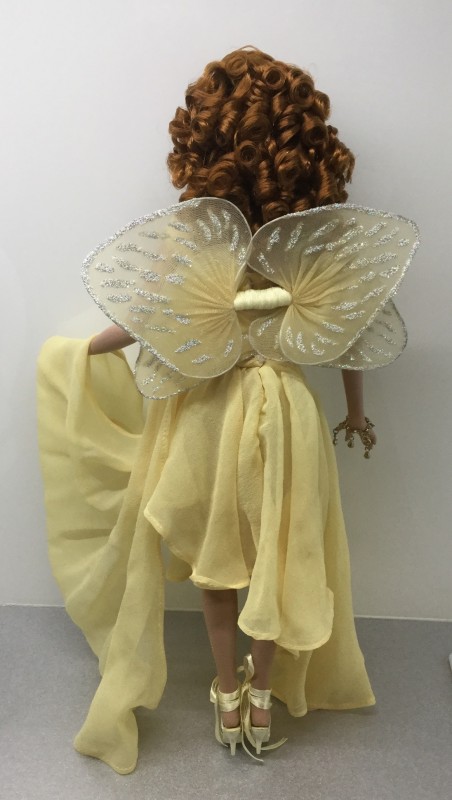 I would like to draw your attention to her jewels. Her bracelet is decorated with crystals in the shape of a drop hanging on the chain. It looks so nice!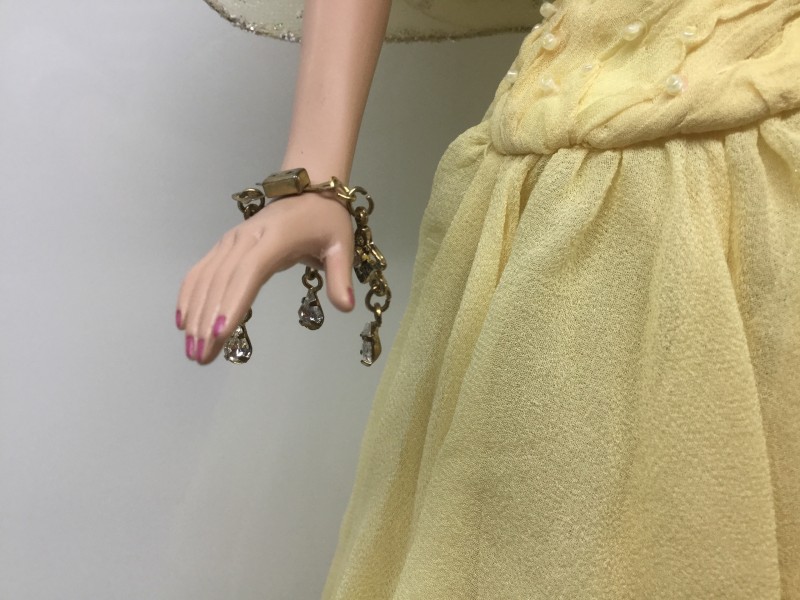 The makeup is soft and opalescent. She is so sweet and cute, as a night dream in summer.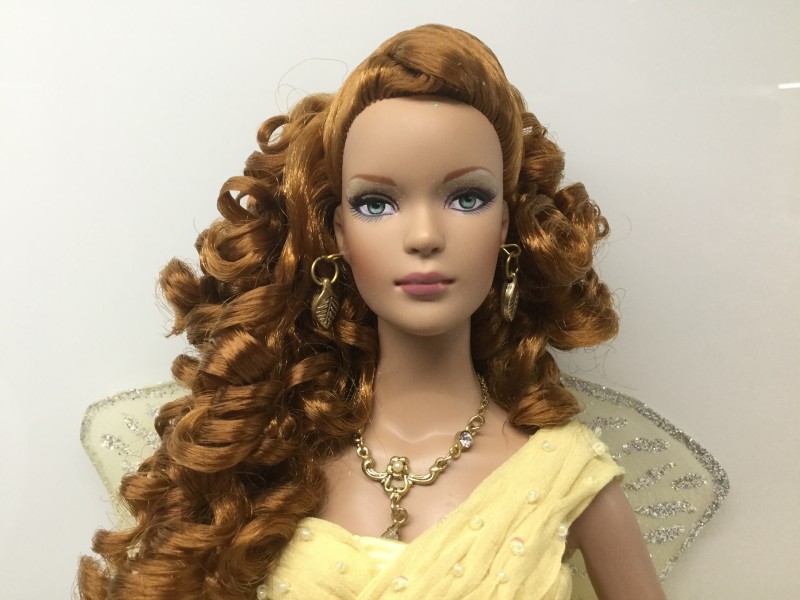 I think, these fairies must be on a shelf for the dolls in your closet. They look so nice together!