Welcome to our community!
Feel free to add items to our marketplace, subscribe to groups and authors.
Also follow our
Instagram
!
​Show Stopping Sydney #TonnerBride
Another bride from Robert Tonner was on a visit to me for some period of time - Show Stopping Sydney 2004. This is another elegant clothes, deserving a special event to get married.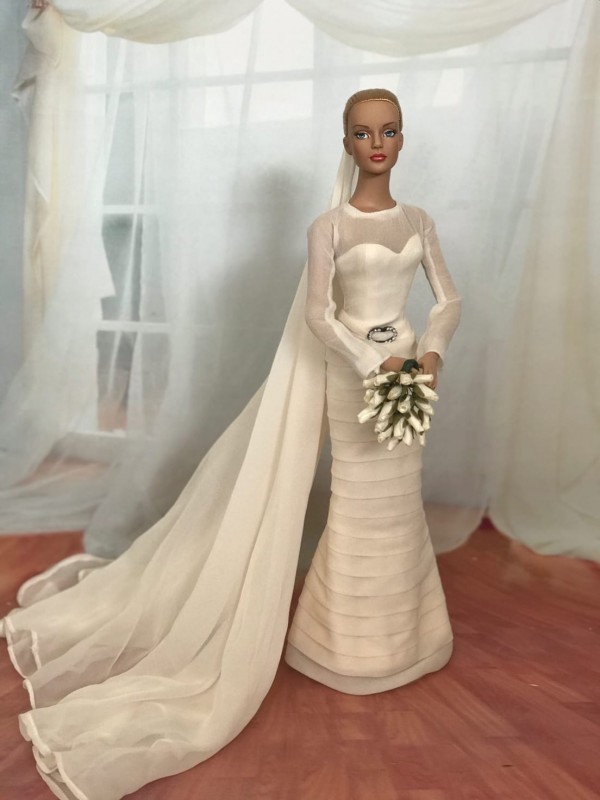 The white wedding dress is strict and elegant. The modern bride's arms and breasts are covered with the semi-translucent chiffon. I see it as a sign of some mysteriousness. There are no accessories and extravagance, except sparkling belt buckle and rhinestone studs. No ruching. But the fabric bending imitates a strict horizontal line and layers. The strappy white heels are barely seen under the long white chiffon gown.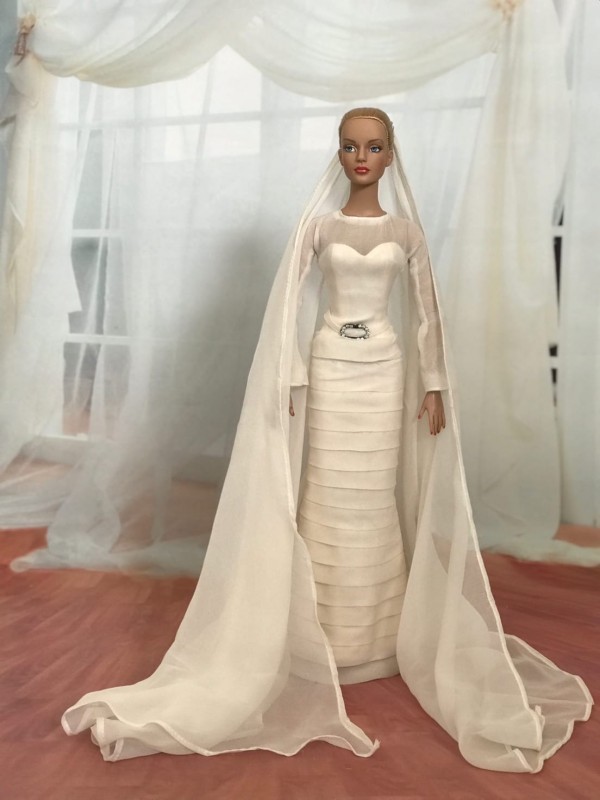 The icing on the cake of this elegant clothes is a long, gorgeous veil which is attached to the evenly made hair by means of diadem decorated by the crystals. With this veil, any wedding photo session will be incredible, as a stretch of imagination is infinite. Also, the face may be easily covered with the veil.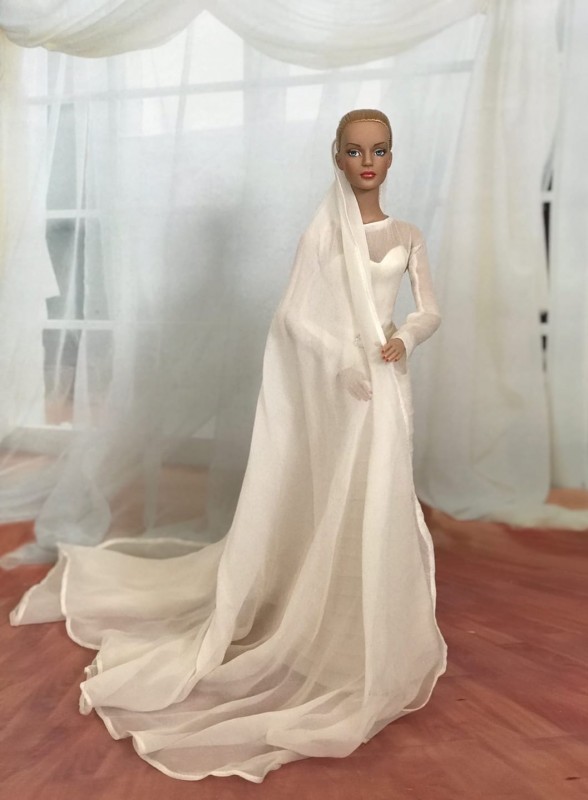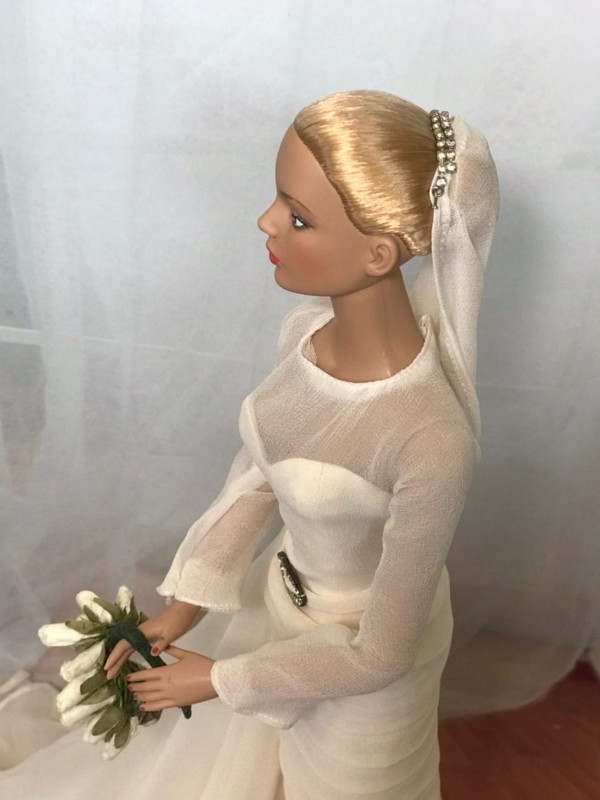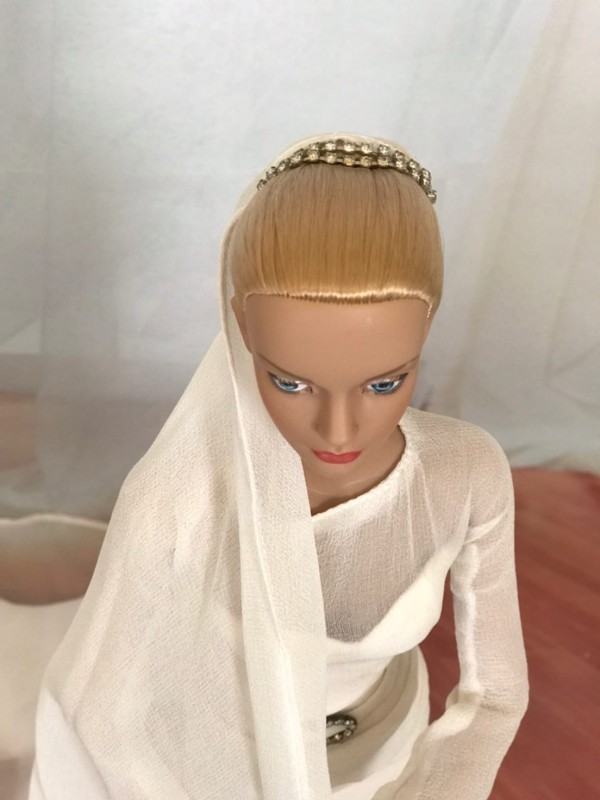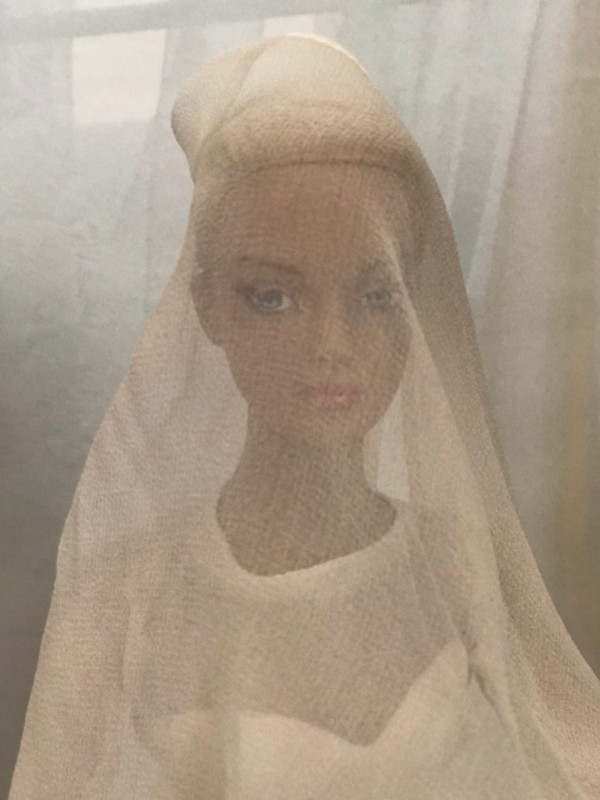 The makeup is bright and soft at the same time. And it is obvious, as the bride does not want to put the whole image into shade because of the vivid makeup. It should be well combined, and in this case, it is mutually complemented. The silver eye shadows accentuate her eyes and complete this show stopping image.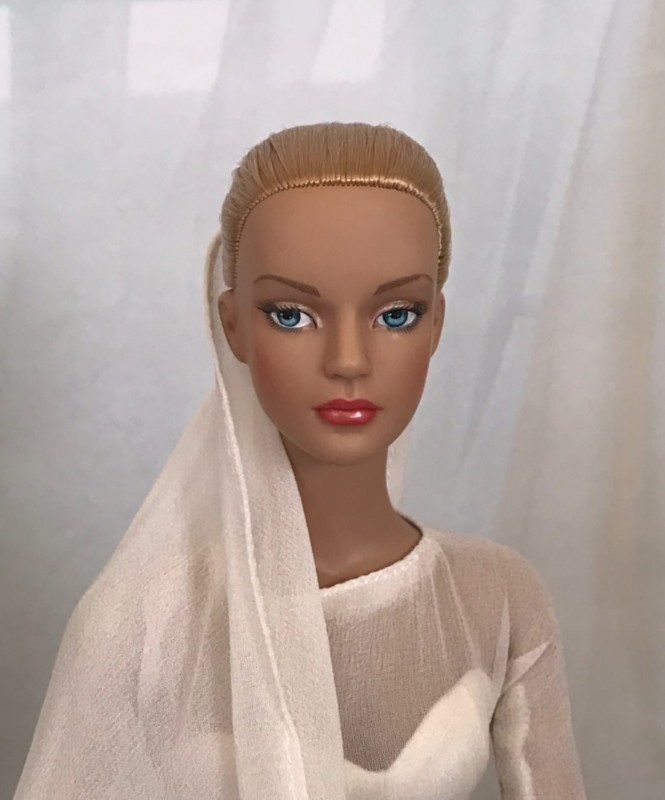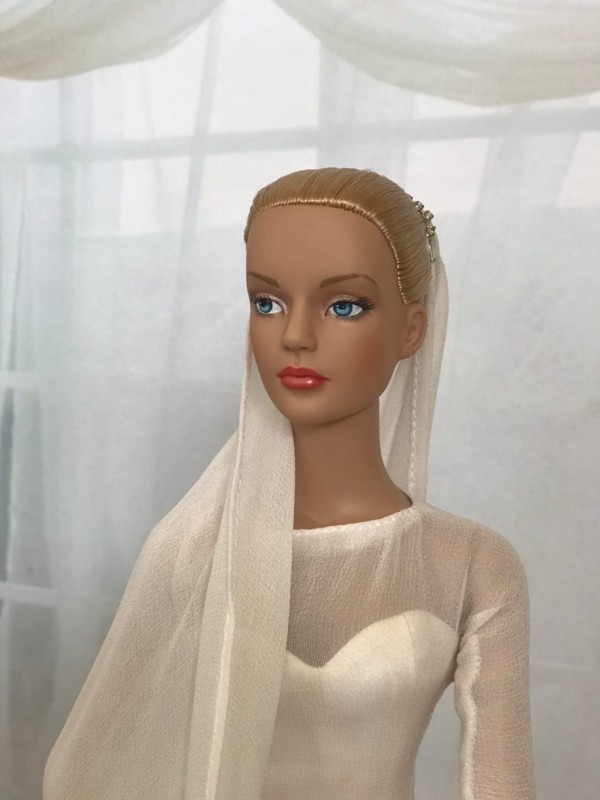 The elegant wedding bouquet is the rose panel hanging in the form of a triangle over the hand. I should admit that this bouquet is rather unusual, but still beautiful and modern.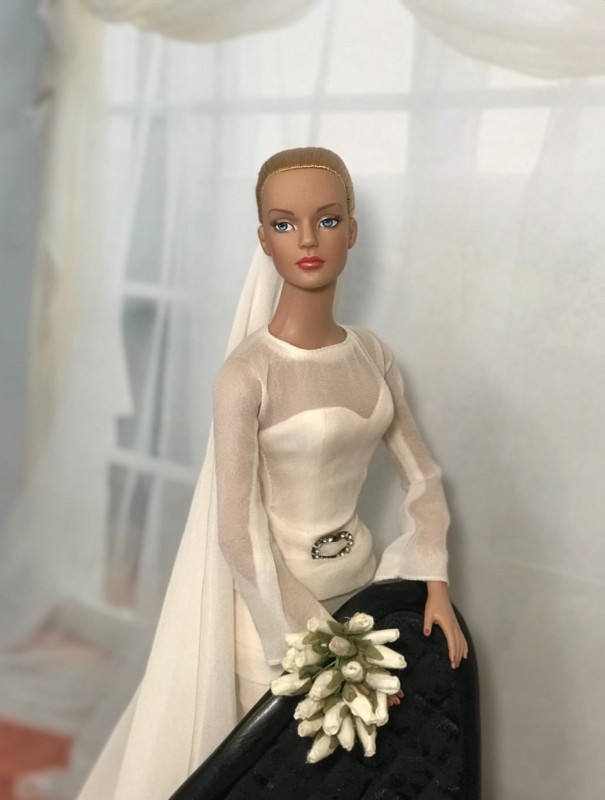 I definitely like this image. And how do you find it?   
PS: backstage… )