Welcome to our community!
Feel free to add items to our marketplace, subscribe to groups and authors.
Also follow our
Instagram
!
​Sugar and Spice Poppy Parker Gift Set - 2020 W Club Doll.
New Poppy Parker gift set is presented. It is the fourth 2020 W Club Doll. The gift set consists of two dolls of one character. The designer is David Buttry, and he has created two sides of Poppy personality. The story says that Poppy took part in the "Sugar & Spice" story for Mod Miss magazine. There are six top models that have been selected, and Poppy has presented 1950s fashion.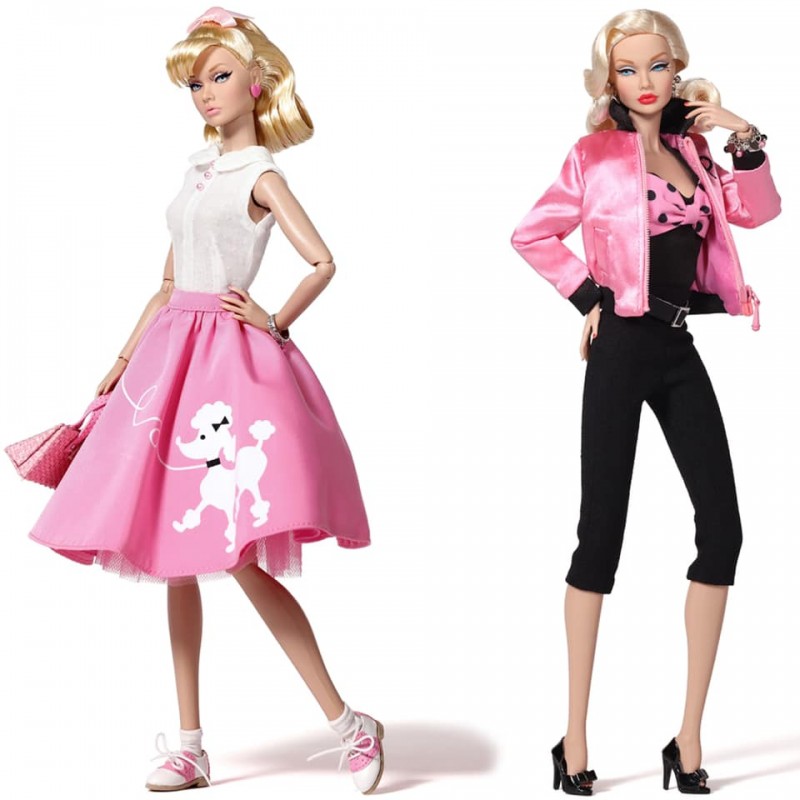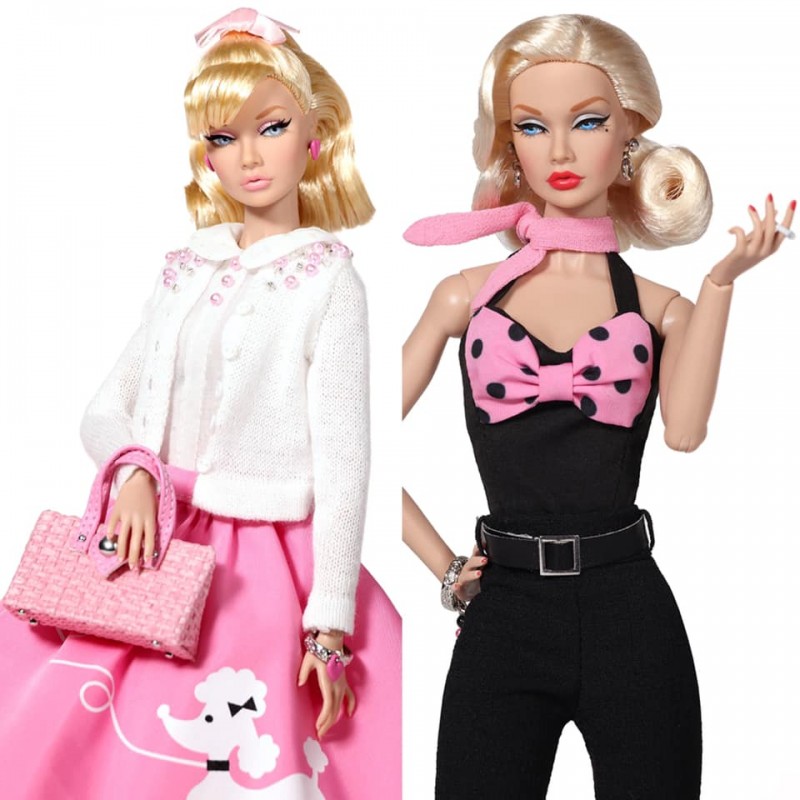 Two looks are bright and the main color is pink. The first outfit consists of pink tulle petticoat skirt with a white cute poodle on it, white cardigan with pink beads, white sleeveless bodysuit, and Bobby socks. She wears flat saddle shoes. She looks so sugar! She has heart earrings, a bracelet, and a sweet hair bow. The doll comes with two pairs of hands, a bag, and a doll stand.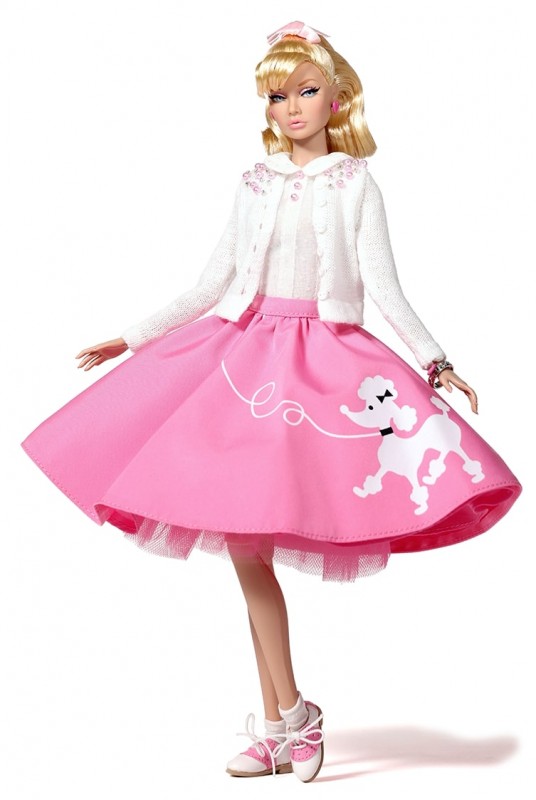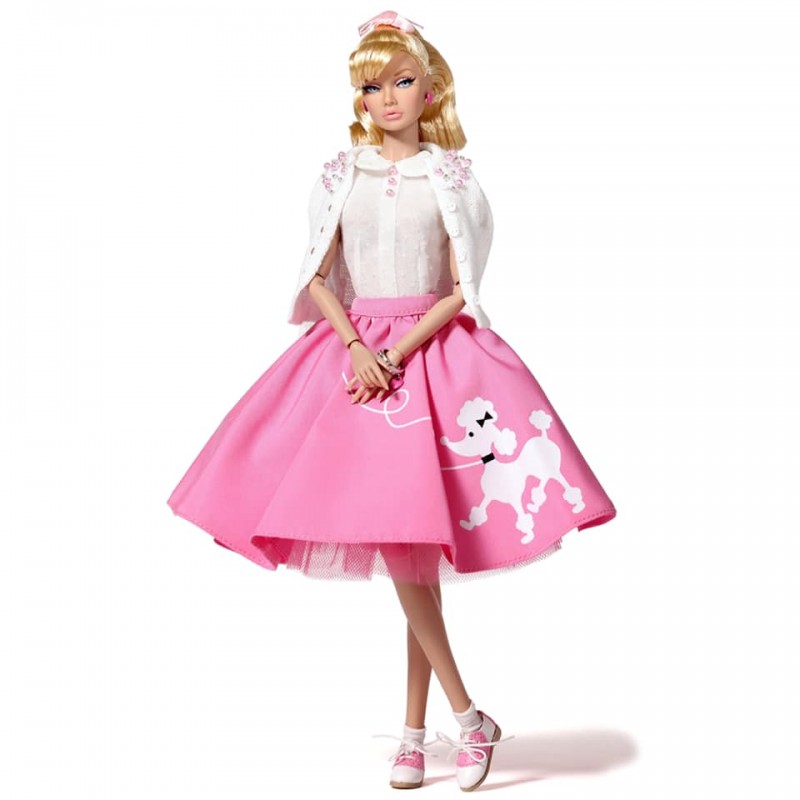 The second look is spicy! She wears cool pink satin bomber with embroidery (so stunning!). Her polka-dot bow on the black halter top looks gorgeous and fits well to the black capris. She also has a pink neck scarf and black glasses. The black open-toe pumps complement the black purse. Poppy also holds a cigarette. Her red lips and blue eye shadows make the whole image bright and glam. The black belt accentuates her waist. The doll will come with two pairs of hands, mini-hoop earrings, two bracelets, and a doll stand.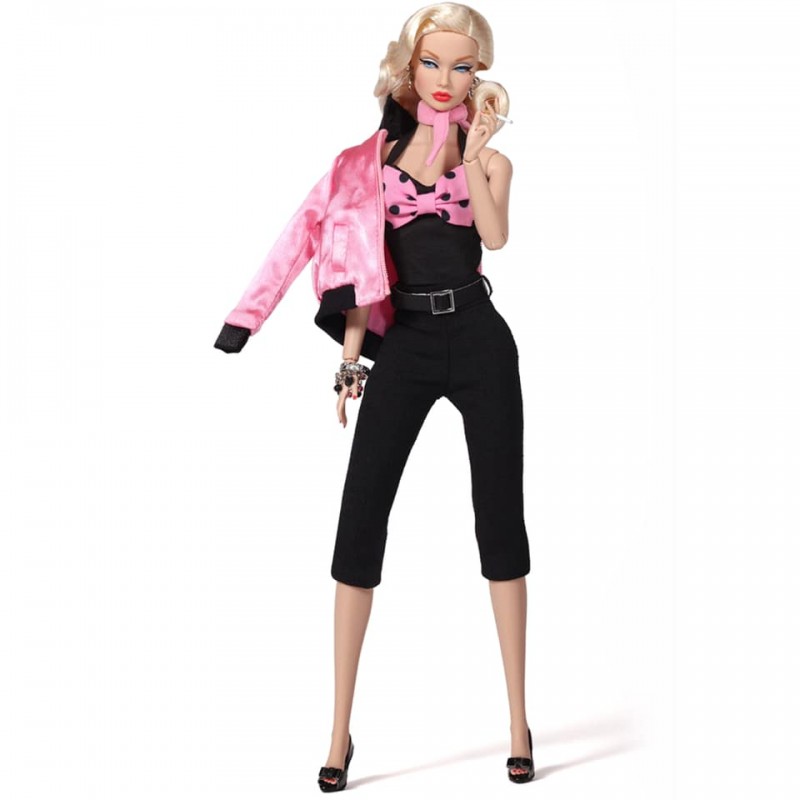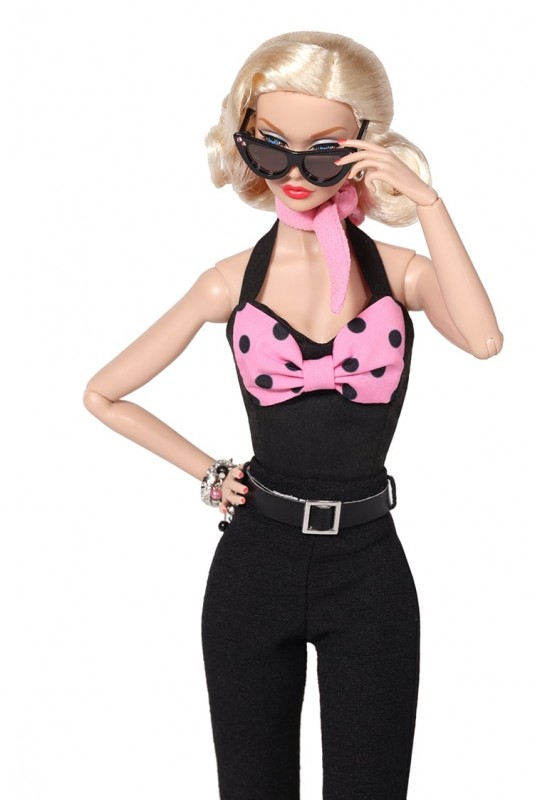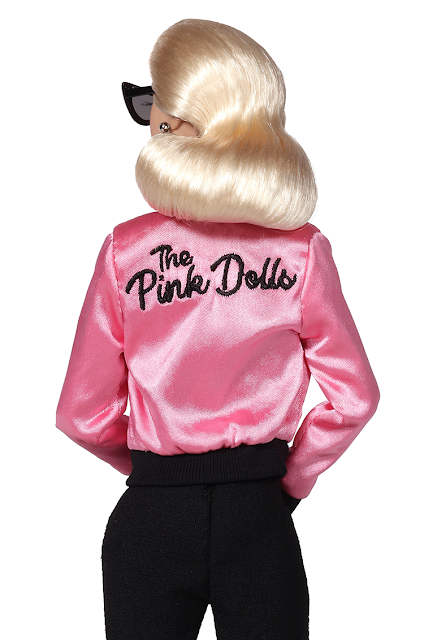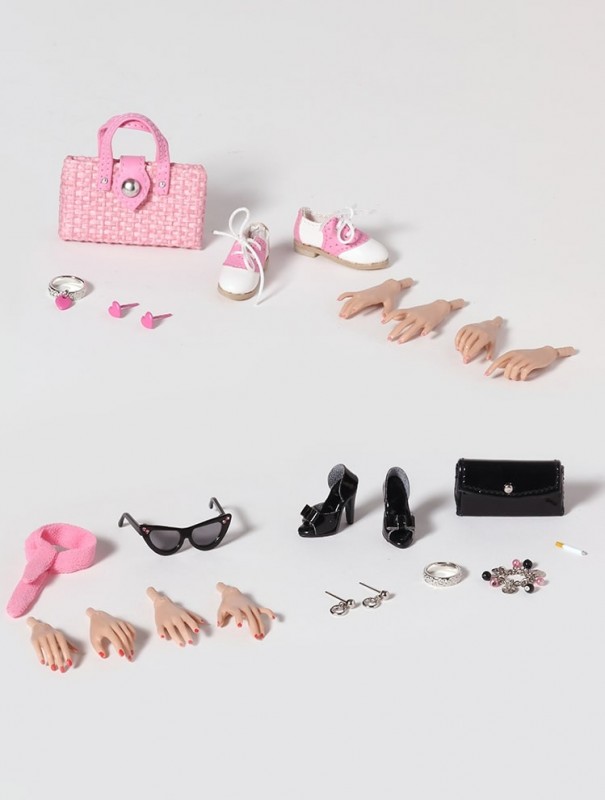 Both dolls have rooted blond hair and 12-inch articulated body. The eyelashes are hand applied. An Authenticity Certificate is included. The cost of this gift set is $225.
As you can see, Sugar and Spice Poppy look good in any outfit. Which one do you like the most?
All pictures are taken from integritytoysdolls.wordpress