Welcome to our community!
Feel free to add items to our marketplace, subscribe to groups and authors.
Also follow our
Instagram
!
Glam Micro-Capsule Collection
If you are a fashion person and likes to follow all trends and news, you will definitely like these new dolls. The Monarchs Homme and Meteor is the name of the new micro-capsule collection. It is glam and gorgeous!

There are four amazing dolls: two girls and two boys. The first doll is Zuri Okoty. Her skin is Dark A-Tone. She wears amazing costume in a disco style. Red flared trousers are well combined with pink blouse. She also wears huge purple hat that covers her shoulders. And the waist is complemented with golden belt that is well combined with other accessories such as earrings, necklace, and rings. There is also a purple bag. The entire outfit looks gorgeous and fits well her long black hair. The doll comes with extra hands and costs $150.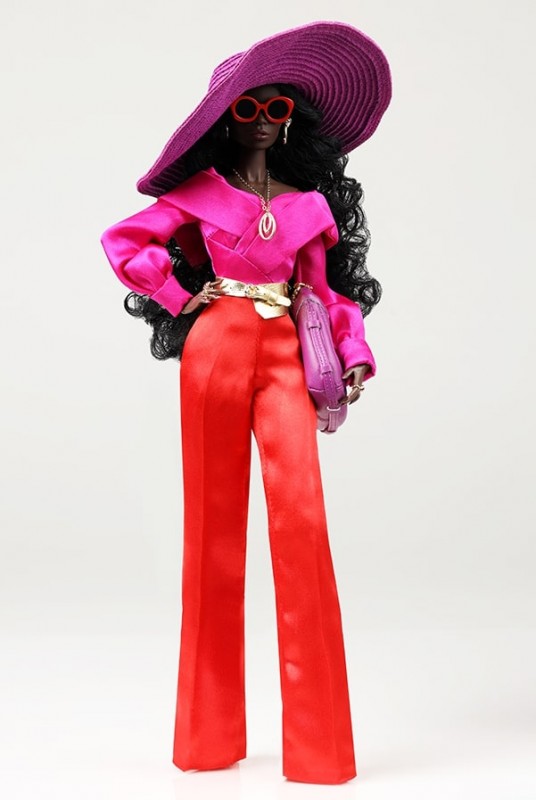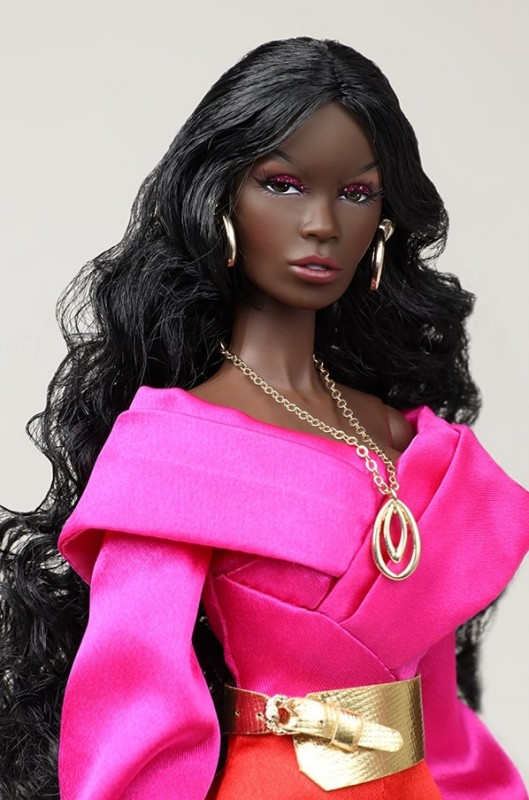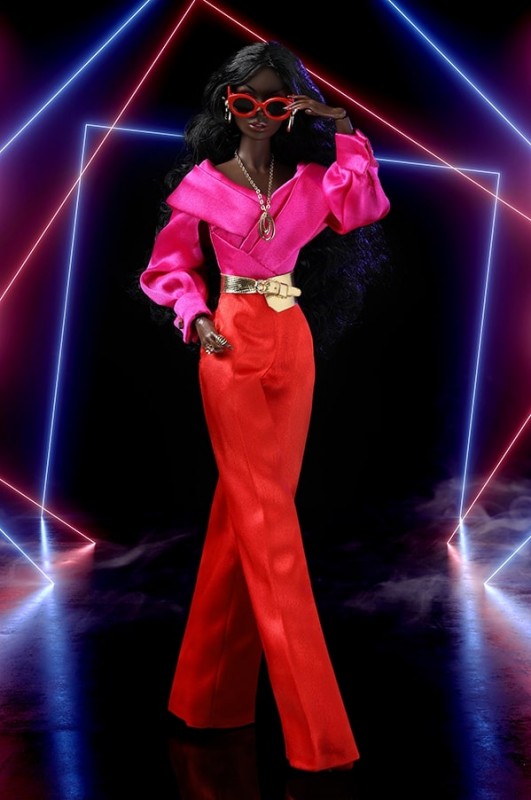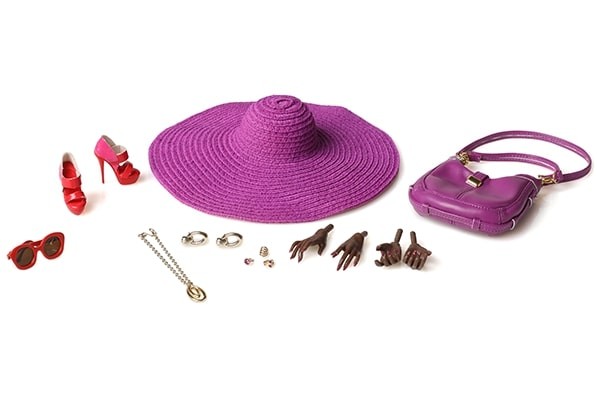 The second girl is Navia Phan. She wears gorgeous kimono-like gown. The gown has an interesting print which is traced on her knee-high boots. She has massive green necklace that perfectly lies on her chest. Golden earrings and rings, glasses are her accessories. The doll also comes with extra hands, and costs $150.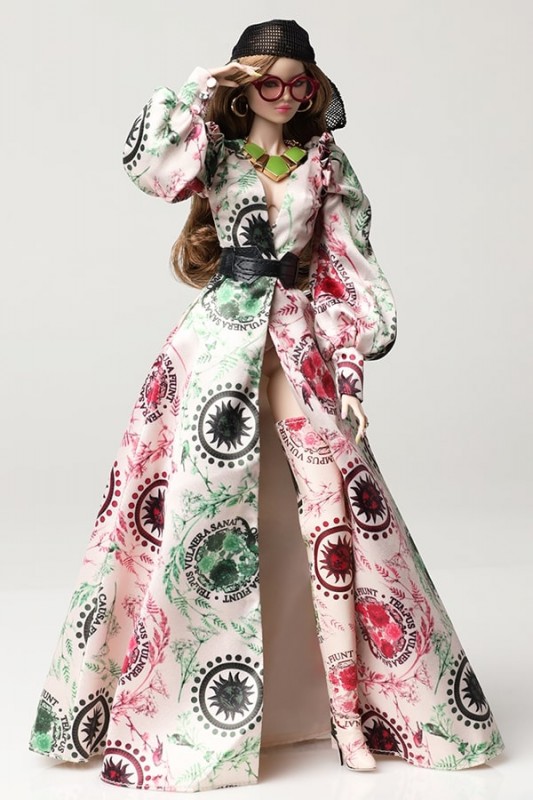 The guys remind us of summer wearing casual and fashion outfits. Tajinder Chowdhury wears a sand-colored costume: trousers, and a vest. There is also a white shirt under it. The total look is breezy but modern. And the shoes are just a piece of art! They have an interesting print and design. He also wears a hat, a watch, necklace, and a bracelet. The cost of the doll is $175.
Desert Winds Tajinder Chowdhury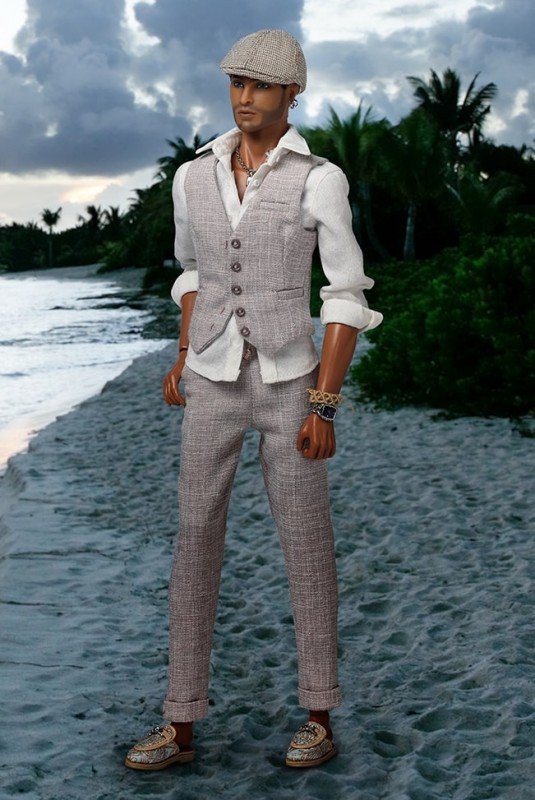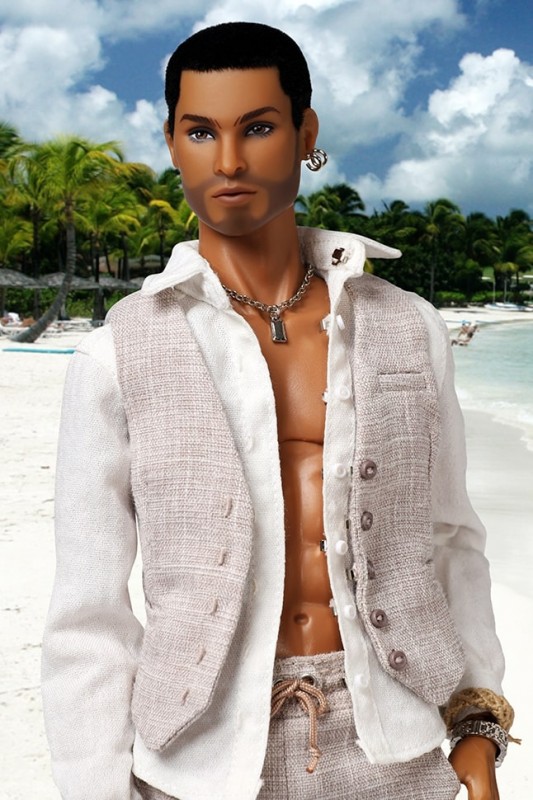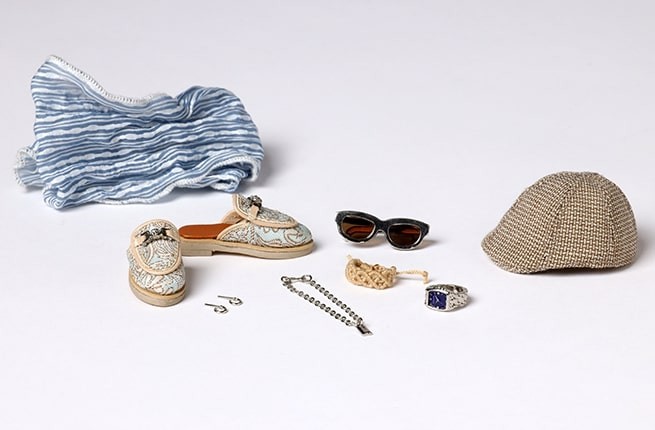 Another man is Dalpinder Chowdhury. He also wears a rather breeze outfit: trousers, white shirt, and a jacket. This outfit will perfectly do for cool summer days. We have to say that designers have given favorable consideration to the accessories in this collection. This man also wears bracelet, necklace, earrings, and a watch. And a hat on the head gives a note of Indiana Jones style. The doll costs $175.
Cool Breeze Dalpinder Chowdhury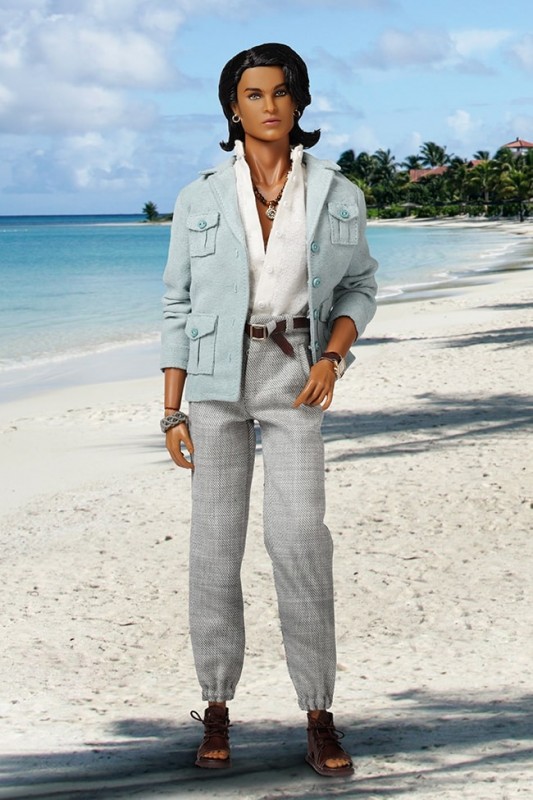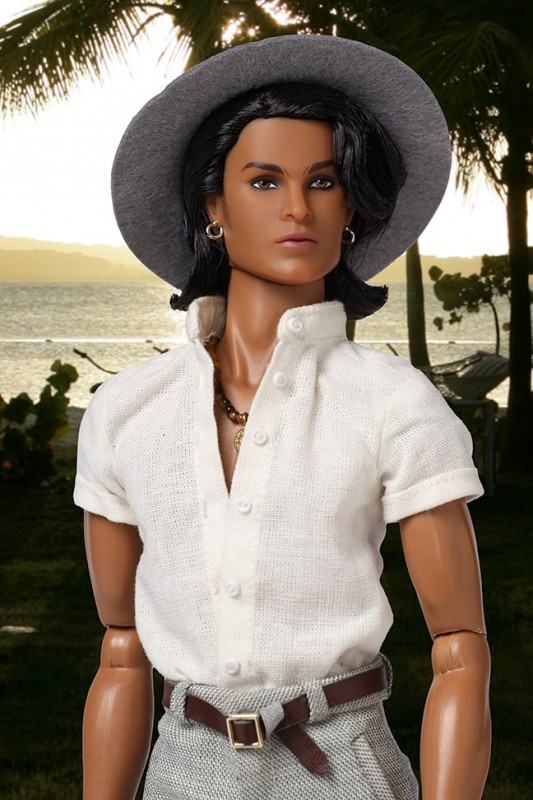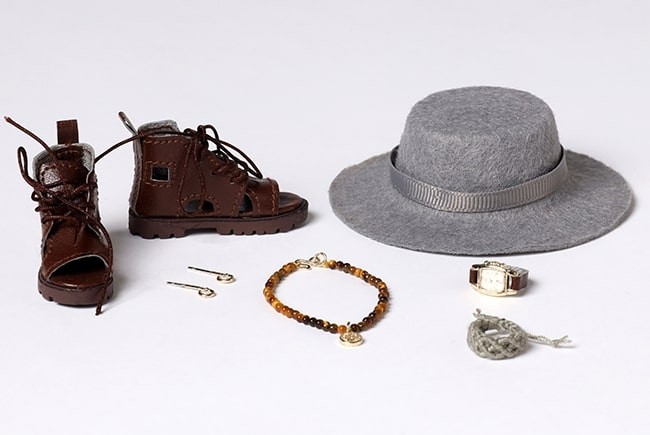 And there is more in this Micro-Capsule collection. Nu. Face and Fashion Royalty – two pretty dolls wearing just lingerie. Karolin Stone is a strawberry blonde wearing black sport bra and bikini panties. She wears a watch and golden earrings that are well combined with black high-heeled sandals. The doll comes with extra hands and costs $115.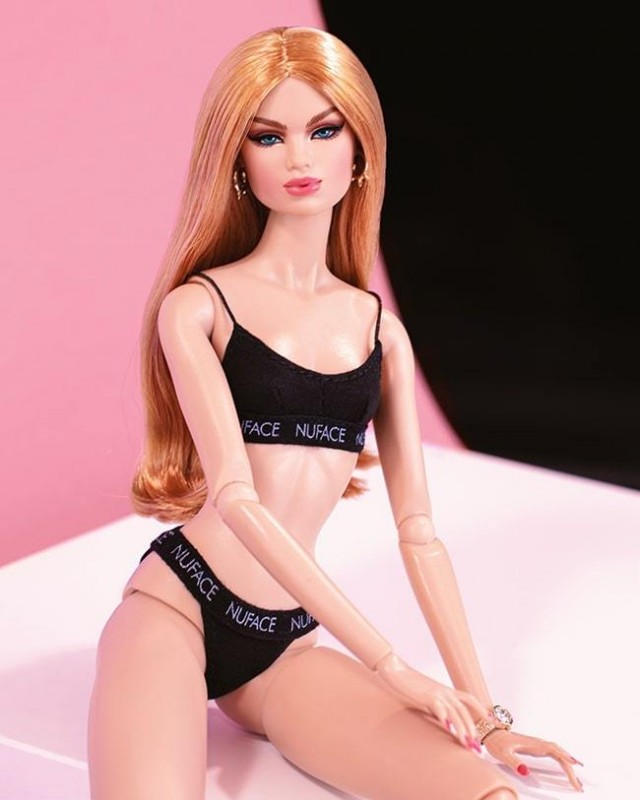 The second doll is Colette Duranger. She has long dark chestnut brown hair and wears a one-piece suit. Its nude color is combined with golden earrings and a ring. The high-heeled shoes have the same color. This doll also comes with extra hands and costs $115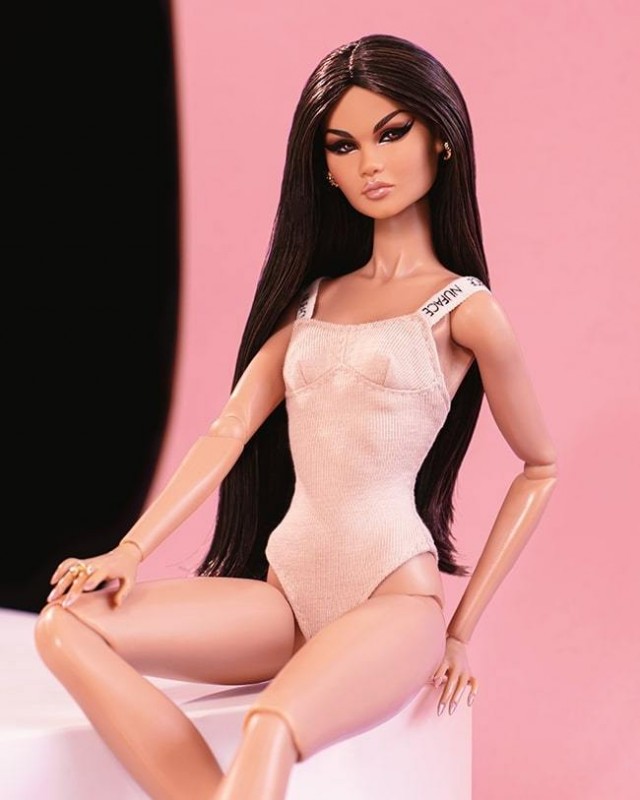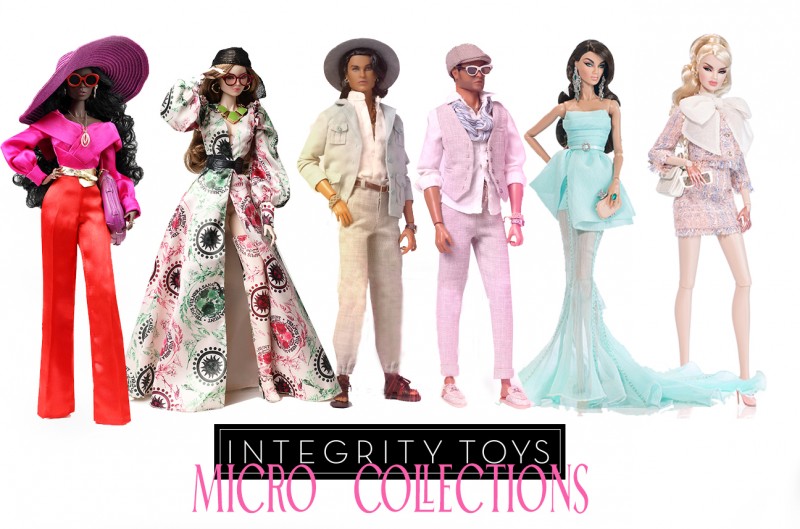 .