Welcome to our community!
Feel free to add items to our marketplace, subscribe to groups and authors.
Also follow our
Instagram
!
Porcelain BJD dolls
I'm a fan of Ball-jointed dolls because of their posing. Sometimes, though, I don't want resin dolls and I prefer to browse porcelain BJDs. Here are some of my favorite porcelain BJDs in the 30-50 cm size-range.

section 1: Artist's dolls- made-to-order fullsets or OOAK only dolls (ORDER IS RANDOM AND NOT BASED ON PREFERENCE)
Many of the artists in this section do take requests for custom dolls (in fact, that is the easiest was to get their dolls); however they do not focus on customs like the makers in the final list do. Those companies primarily make customs and have specific order forms with drop-down menus on their websites.
I like this artist's dolls. Her fullset are made to compliment the aesthetic her dolls have; exaggerated realism. They are beyond pose-able and are stunningly beautiful, the pictured doll has a soulful face I admire. The artist releases a few fullsets per year. She also works in resin.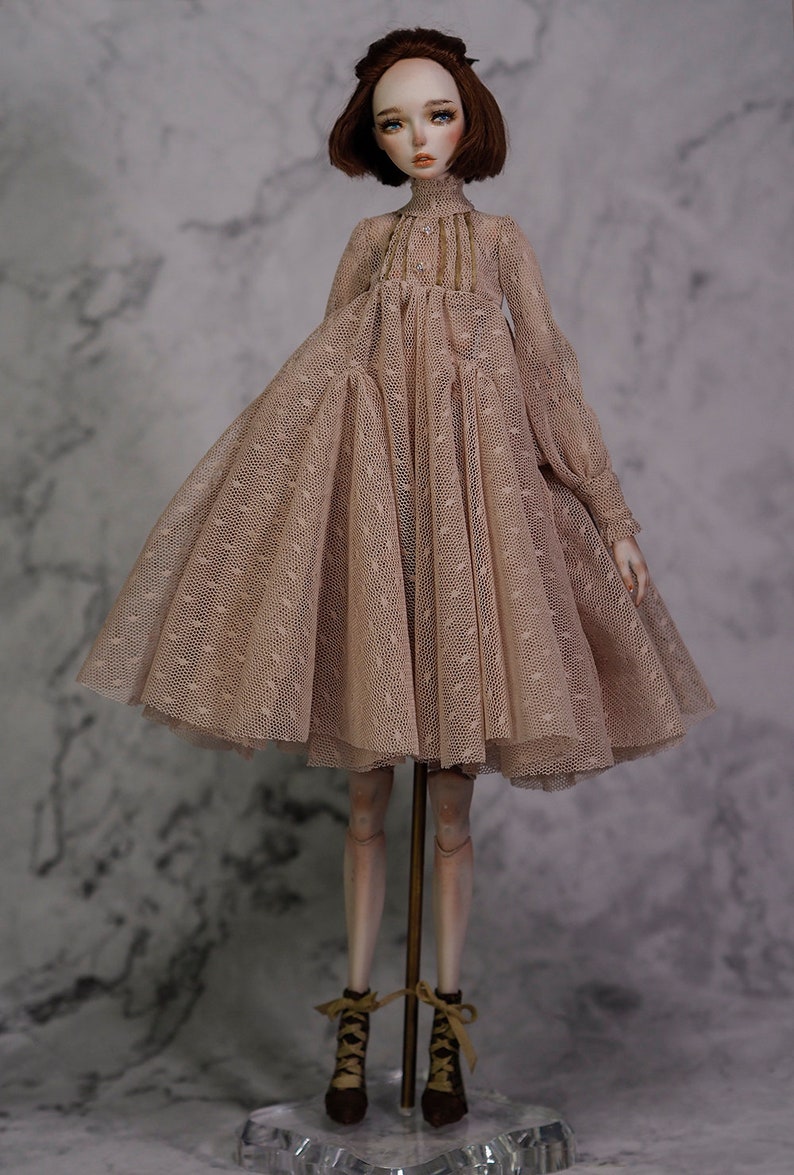 2. Skvorkadolls
Her dolls are very lively-looking. Again, good posing. The faces on these dolls are what I would call 'realistic with some stylization'. It's hard for artists to create dolls that so perfectly fit that description.
The realism is incredible, as is the quality. My only complaint for the dolls is they are usually made OOAK for auction. Some dolls are also made with inset eyes. Personally, I believe the painted faces are unbeatable. they also make resin dolls.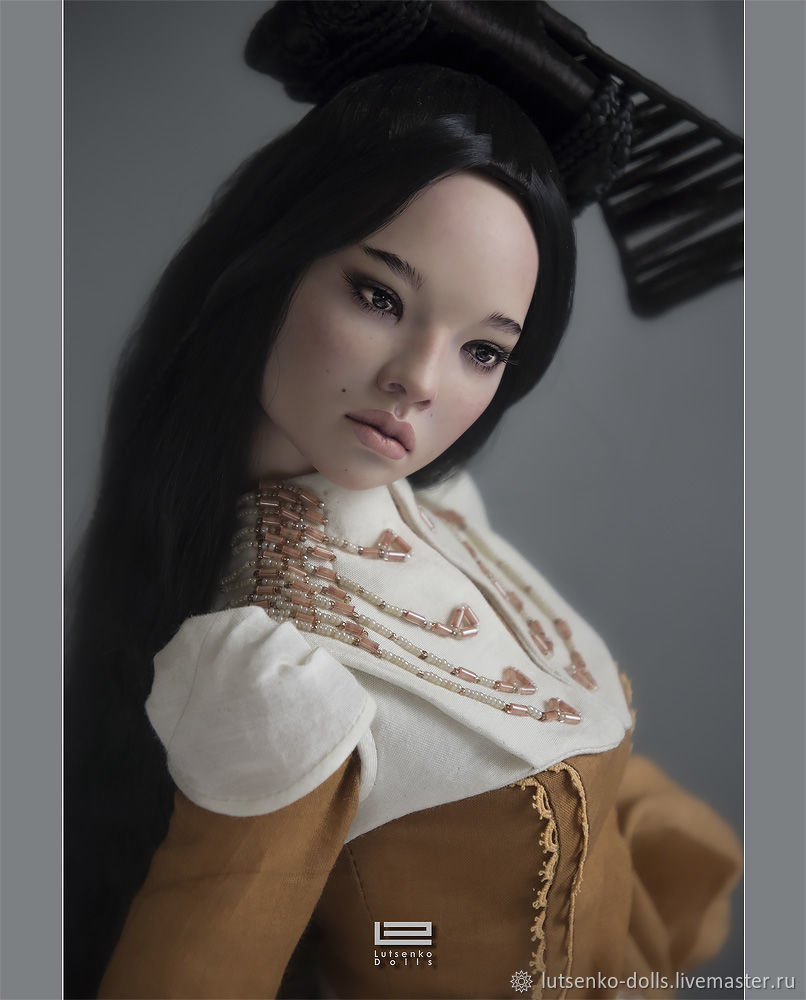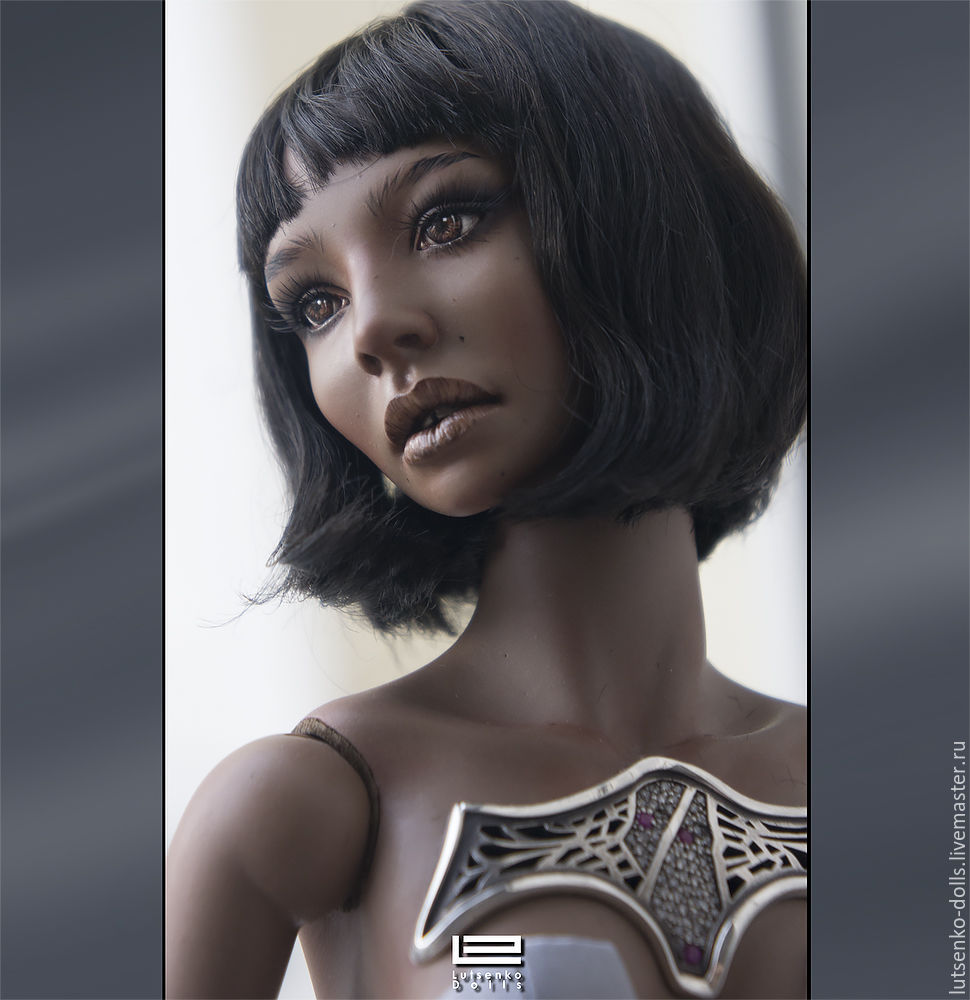 4. Nata doll
Adorable elfin boys. They have sweet faces. They look very delicate; they'd be good companions to any faery-type dolls you have.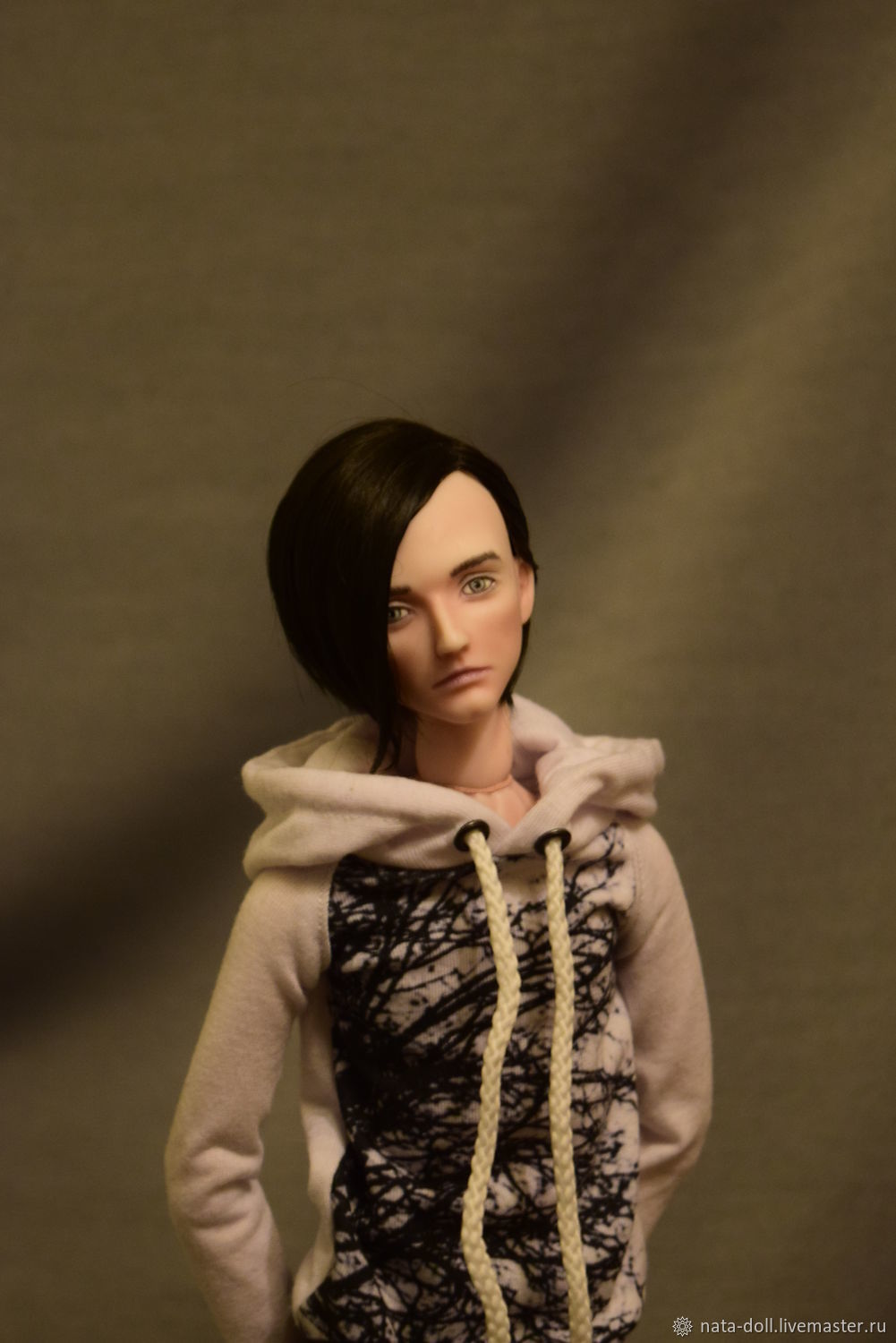 5. Finist Doll
These dolls are more cartoonish, but I like that. They epitomize what you think of when you think 'doll'. I find the lady down below very elegant, too, with her expression.

6. Julia Puchkina-Zaitsva dolls
These dolls have the most beautiful painted faces. Very sincere expressions.
The detail here amazes me! The tattoo work resembles clothing so fully I did not realize her top-half was unclothed.
Again, striking realism and incredible detail. Those eyes are haunting.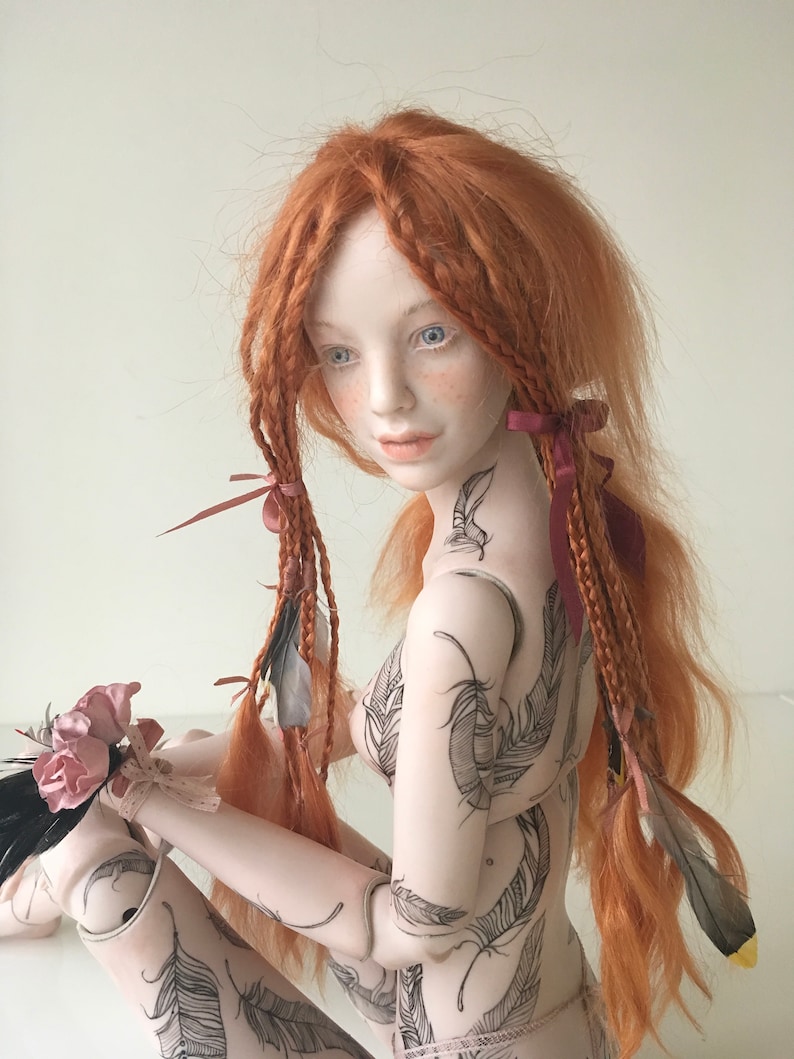 9. VividDolls
There are not enough words to express the beauty of these girls. They are delicate and elegant. 'Fate', a doll visible in the gallery of their website, is their most stunning creation in my opinion. These girls have double-jointed necks that are so creatively designed that you nearly cannot see the joints!
11. Sensational Doll/Immortal Classique 
These dolls are too perfect to be realistic. I mean that in the best way.
The jointing, the porcelain quality, the craftsmanship… all look so incredible. I hope to own one of these beauties some day.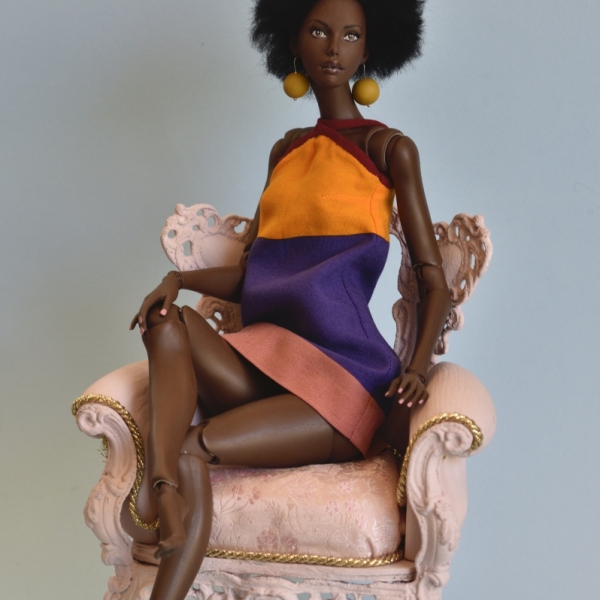 13. Olga Falkova (Oliv-ARTDolls)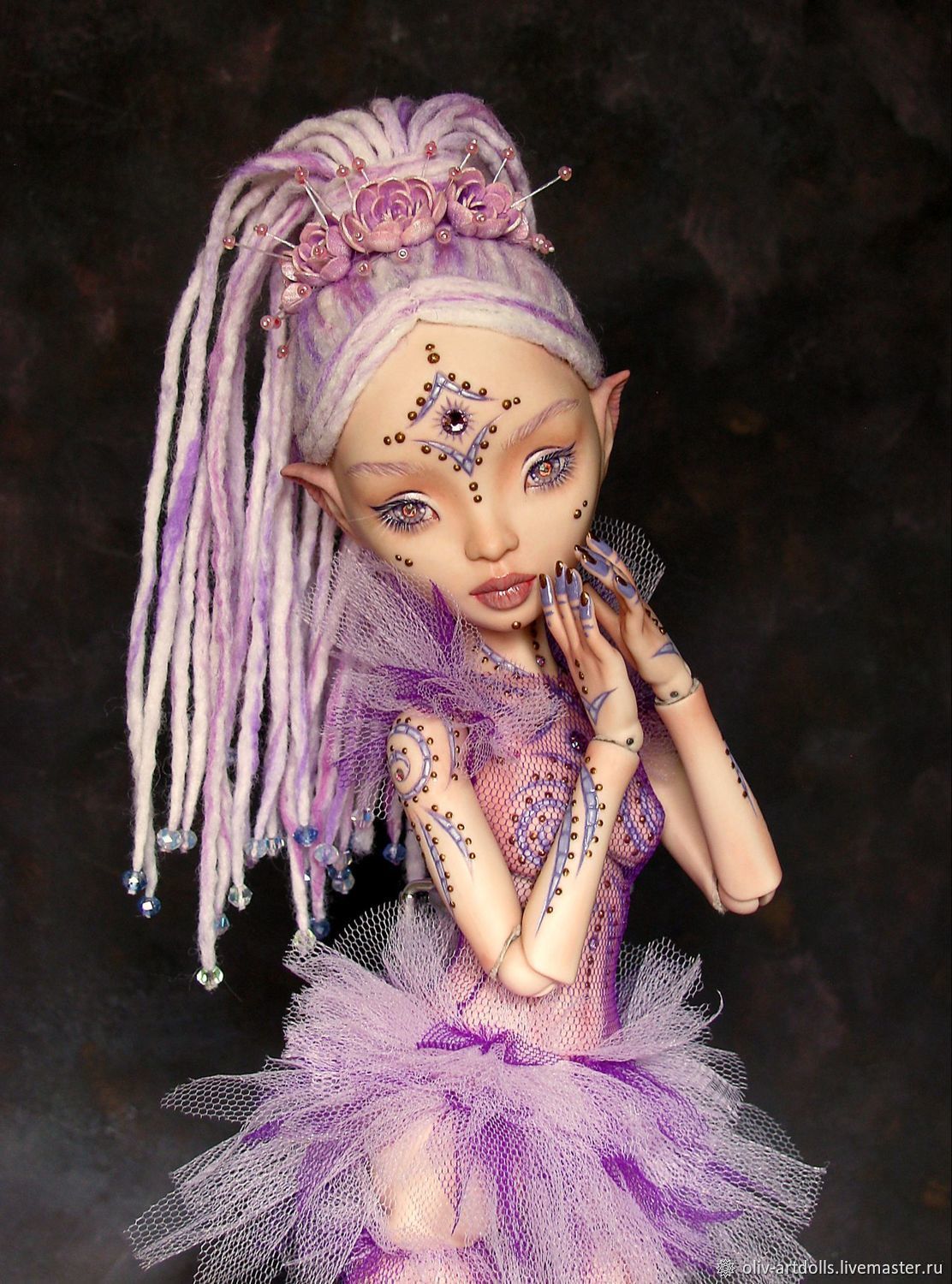 14. Irina Fomina
dolls of various sizes are made by this author. all are incredible!
15. Aleksana Lavrinchuk's shop (aleksana-dolls)
These dolls have delightful expressions.
These dolls do not belong on this list in that they are only 15 cm high, but I couldn't resist adding them anyway.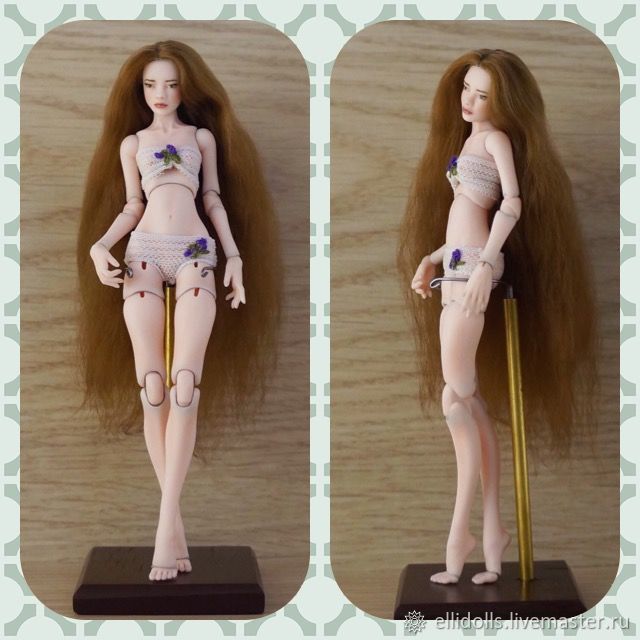 17. Ddanne. My favorite artist. He is SO creative. He makes lovely Alice in Wonderland dolls, and lovely Venus dolls.
section 2: custom doll service
These are my favorites on this list. They are made to order customs! There are 3 face molds and 7(!!!) shades of porcelain to choose from. You can also request porcelain colors beyond just this seven if you wish to. As you can see, tattoos are an option. Doll with no tattoos is $1400 USD.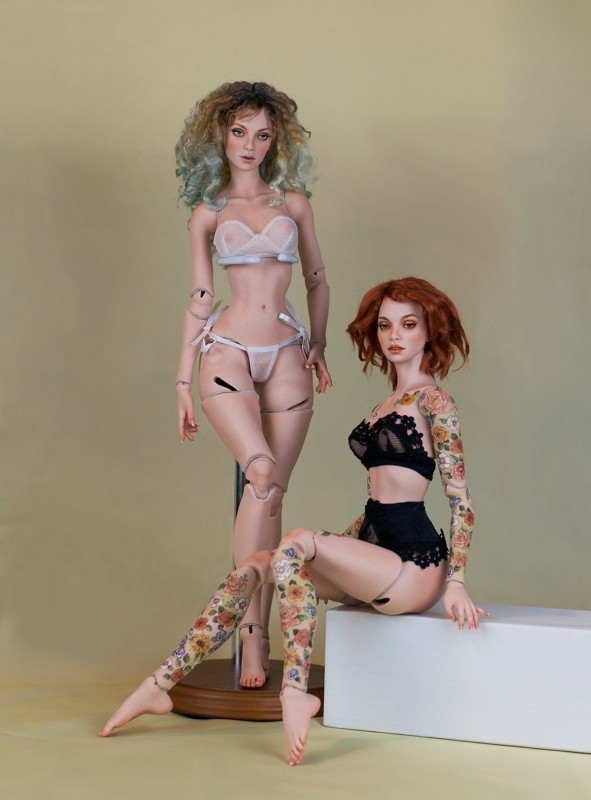 The skintones:
the face molds:
new molds are coming soon: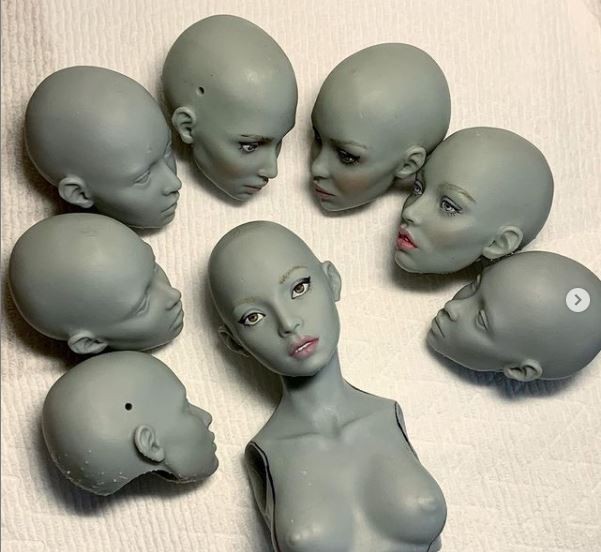 Note: only the Lucienne body (47 cm) and the Malena (35 cm) body is in this size range. Multiple color choices available and 'upgrades'; like better jointing can be requested. These are the lowest quality dolls on this list, but their creativity and charm, and good customer service, makes up for their (comparative) deficit. They are also the least expensive option here. They even do mermaids and fantasy creatures upon request! Basic Malena is $200 USD with no paint; just white fired porcelain. Basic Lucienne with no paint/just fired porcelain is $500.
two of the body options:
the facemolds and skintones:
3. Forgotten Hearts porcelain BJDs
They offer 10+ face molds, a smooth body and a more-jointed body, a mermaid body, and a male doll. There are 3 porcelain options, but I do not think you get to pick the eye color of your dolls. You pay more for paint customization. They are stunning dolls! you can choose a set that's just the doll in your chosen shade with default painting, a doll with custom paint, a wig, and a box, a fullset… the options are endless! basic doll, with default paint and no extras is $900 USD. Currently, all dolls are on-sale for $750!
The four bodies:
the three skin tones:
The face molds: