Welcome to our community!
Feel free to add items to our marketplace, subscribe to groups and authors.
Also follow our
Instagram
!
Prepare for summer with little Realpuki
Realpuki from FairyLand is one of my favorite characters. They look so lively and positive. The little guys like various antics, but they are also ready to work dedicatedly. I just love them! Moreover, they are my traveler dolls, as I always take them when I go to a trip. Realpuki likes to pose against different beauty sights, and then it is always interesting to view these pictures.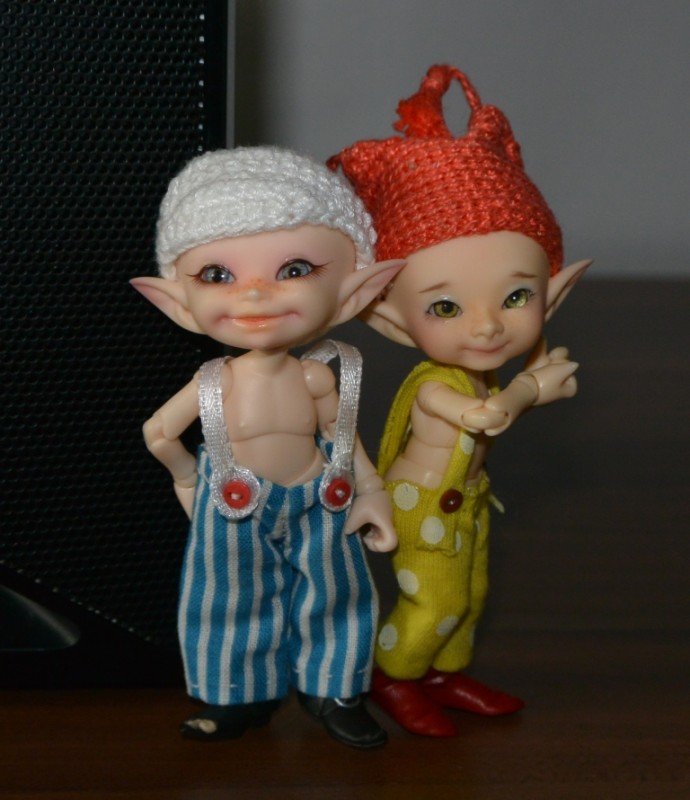 I will show you the pics about it later, as summer is a holiday time!
 But now we have spring, and it is time to work hard in order to have beautiful summer. And we will reap a harvest in autumn.
The names of my little friends are Ljushik and Pugovka, and they have decided to make our yard beautiful and create a bed of flowers. So what do they need for the flower bed? A good soil. Ljushik, as a boy, handles all the hard work. He has equipped himself with a shovel and a wheelbarrow (or a cart, or how is it correctly called?), and he goes to a piece of ground to get some fertile soil. He wears a field cap in order to protect his head against spring sun.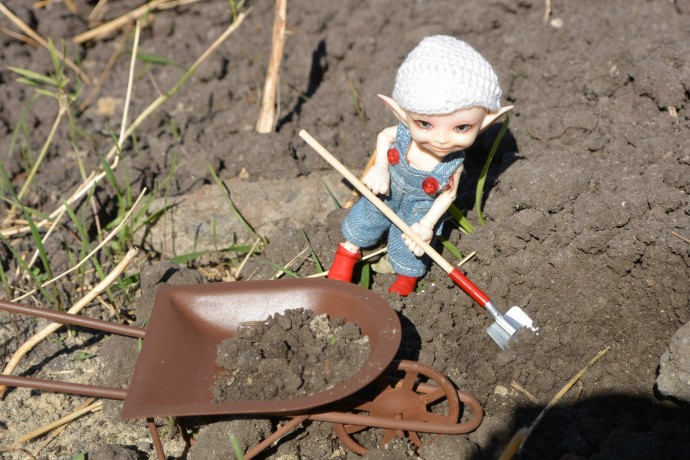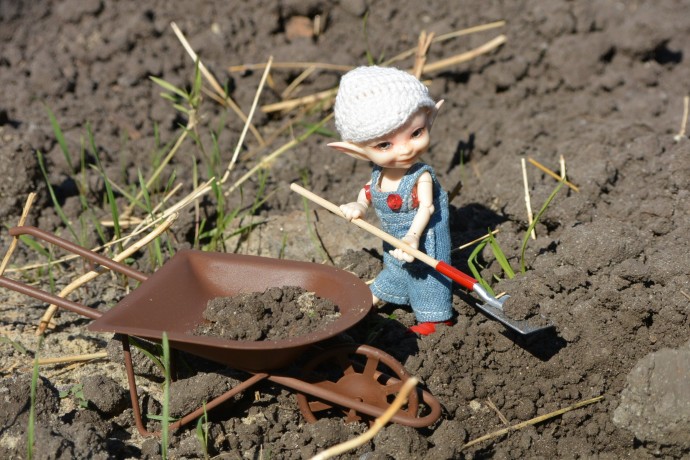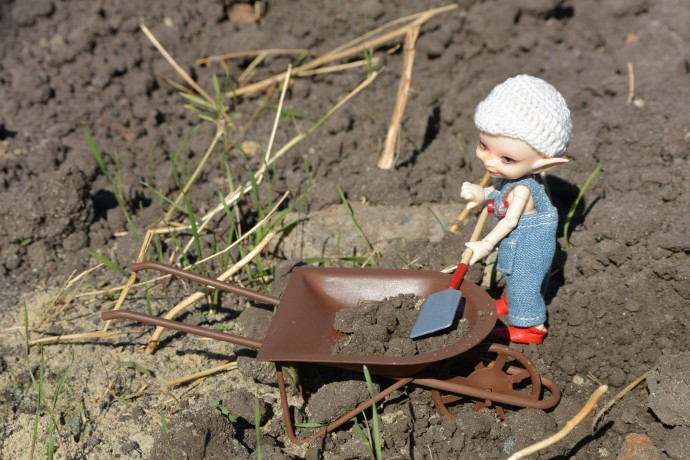 Just look at him! He has great skills with the shovel. One! Two! One! Two! And his wheelbarrow is now full of the soil. Excellent! The most important is now to take it to the place with the future flower bed. He has to hurry up, because Pugovka with the flowers is waiting for him.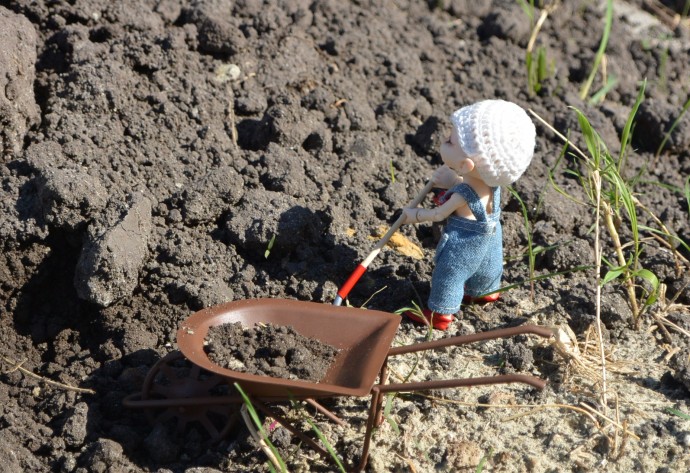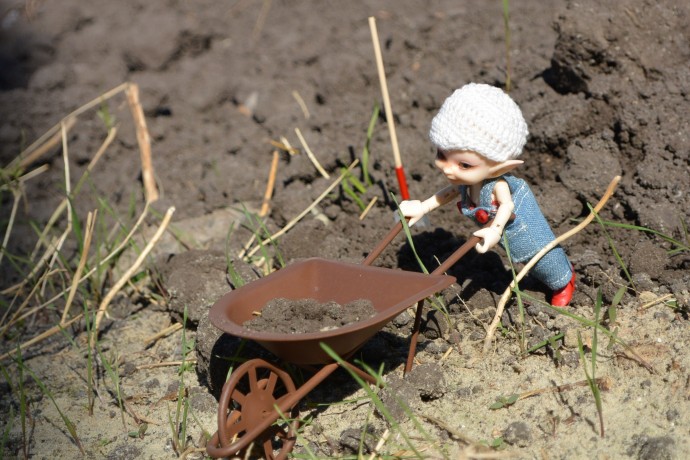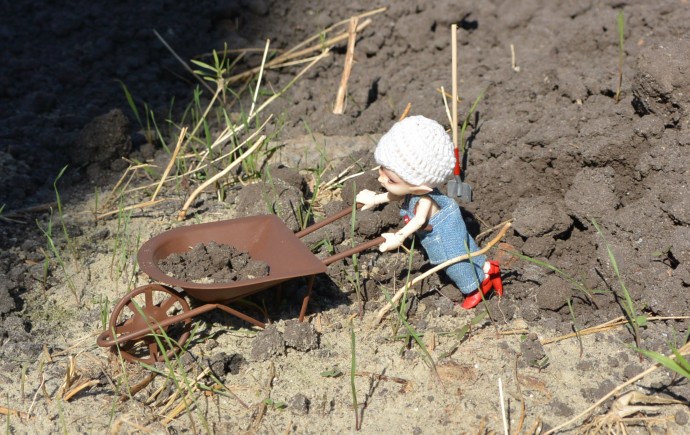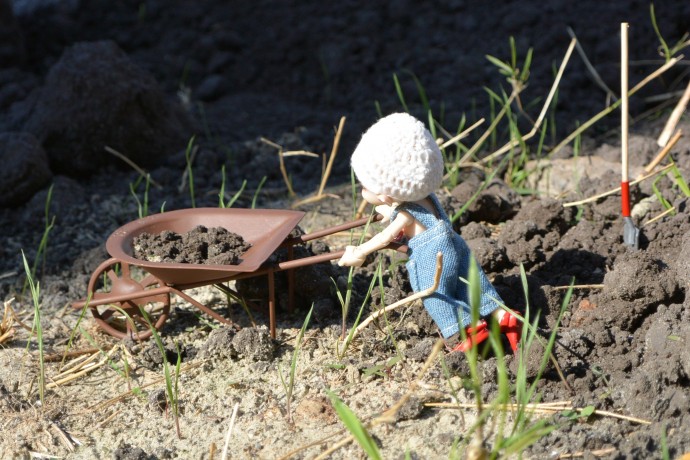 Now, everything is ready for bedding.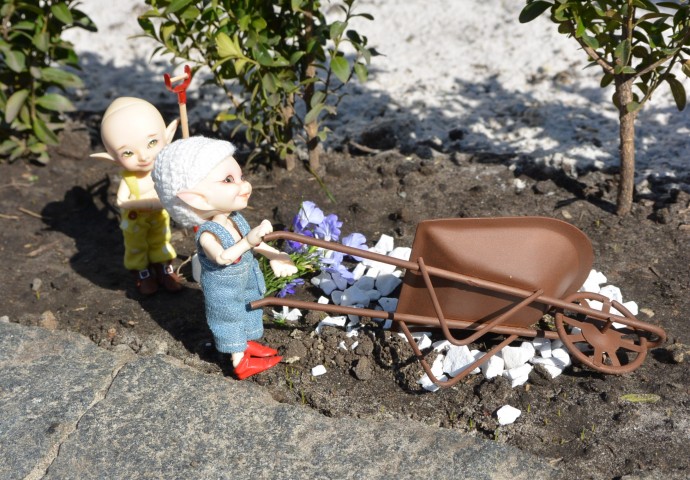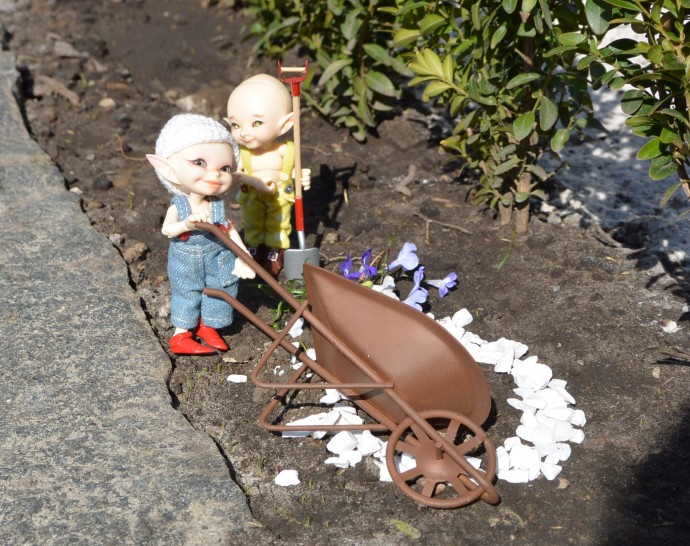 Ljushik is patting down the soil, and Pugovka is planting the flowers.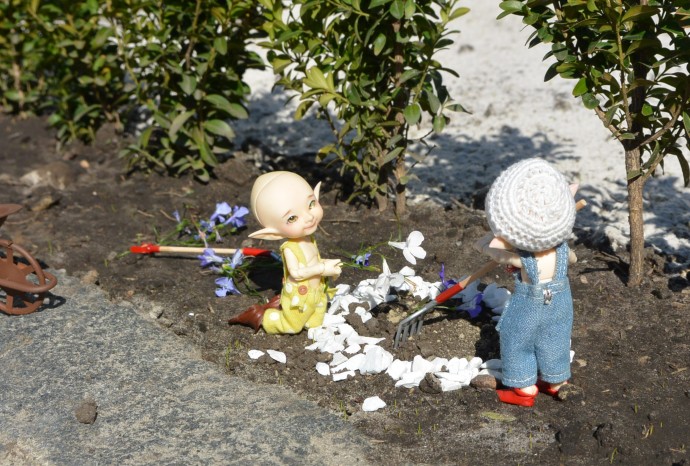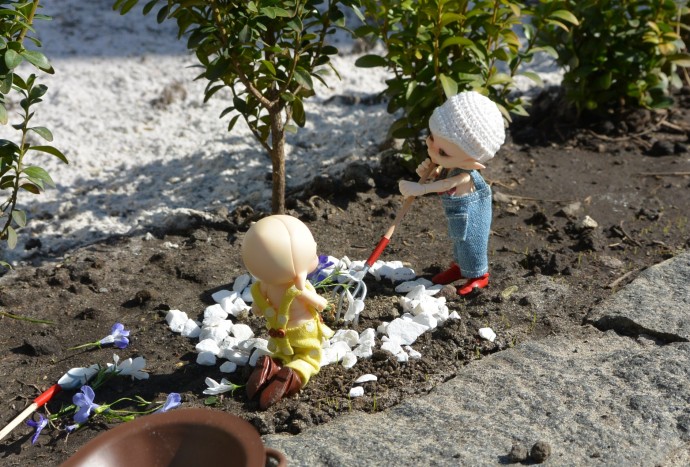 These little guys have decorated the flower bed with white stones.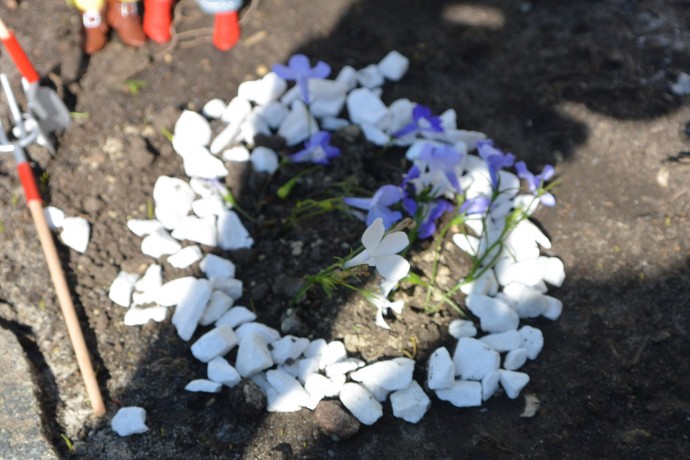 And there you have it! What a fantastic work! They did well, didn't they?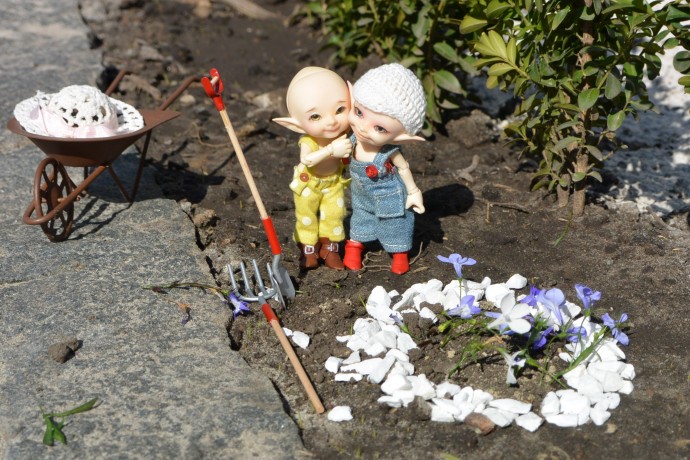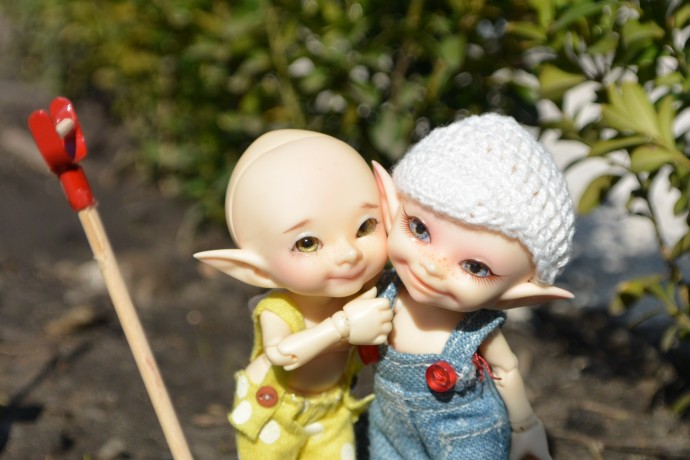 Have they won the praise? ;)