Welcome to our community!
Feel free to add items to our marketplace, subscribe to groups and authors.
Also follow our
Instagram
!
The JEM AND THE HOLOGRAMS Final Dolls
Do you like magic? Maybe you know some tricks?There is a magical couple who will definitely show you cool tricks. Ingrid and Phoebe are ready for the performance. They look fantastic!
These two girls present the final JEM AND HOLOGRAMS collection. This set is inspired by the show "That Old Houdini Magic. This is a two-doll gift set, which has a perfect combination. Some magic will definitely happen due to the magic escape chamber which is included.
The girls have rooted pale blond hair and amazing outfits. Ingrid "Minx" Krueger wears black satin dress with long sleeves. Her massive accessories (bracelet and earrings) are well combinedwith the dress and black shoes. There is a little bowtie (not detachable) and red satin turban indicates that she will do some magic!
Her partner in this magic show is Phoebe "Rapture" Ashe. Her black jumpsuit is well combined with white collar choker and black bow tie. But black and gold shimmering cape will definitely make the magic show wonderful! The cape is complemented with black top hat. It has detachable golden saber tooth, feather ornament and faux sapphire.
Both outfits look chic due to different accessories and well-organized details! Moreover, there is Escape Chamber and instructions how to assemble it.
The dolls have articulated body, and the height is 12,5 inches. The edition is limited: 800 sets are available. The cost of the set is $290.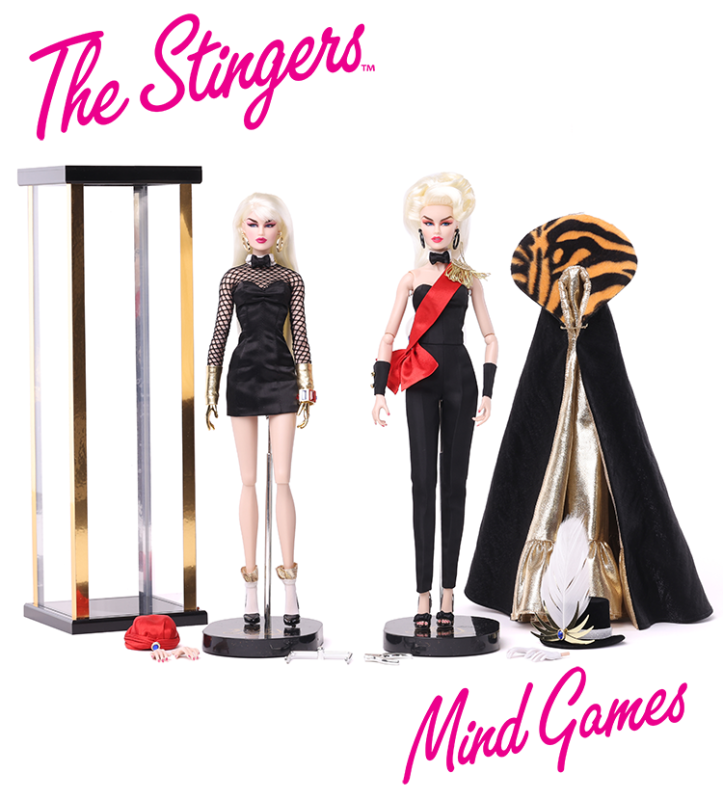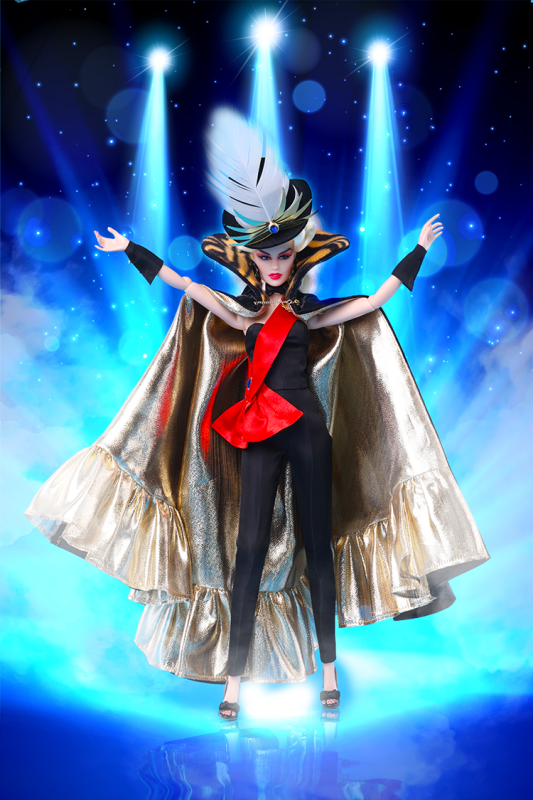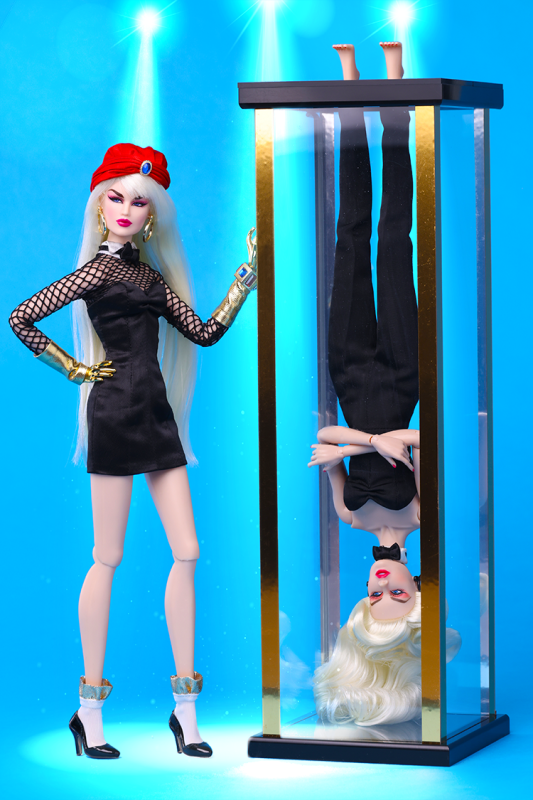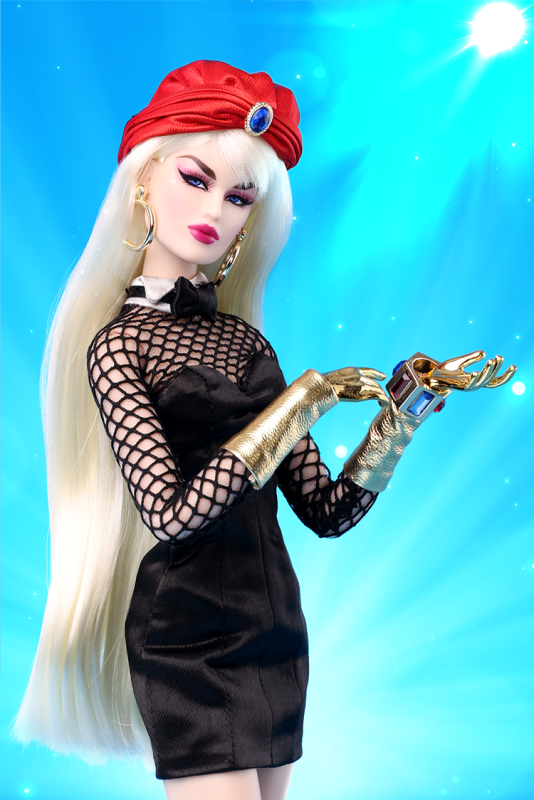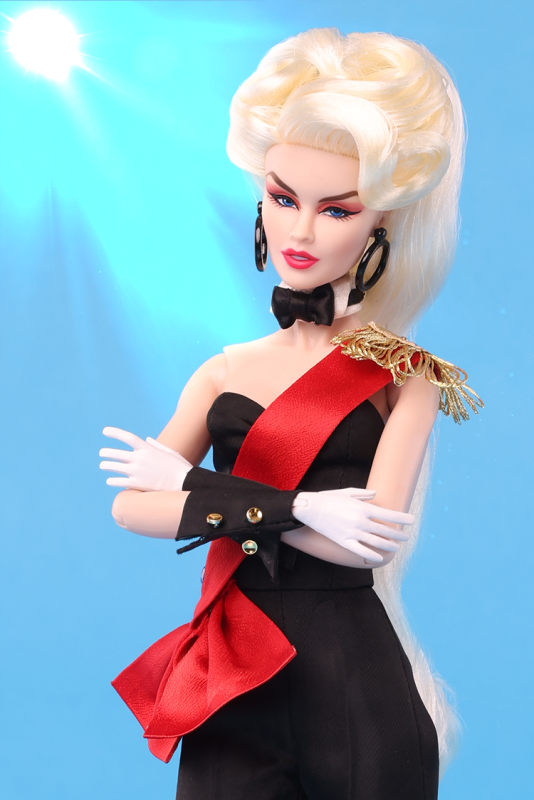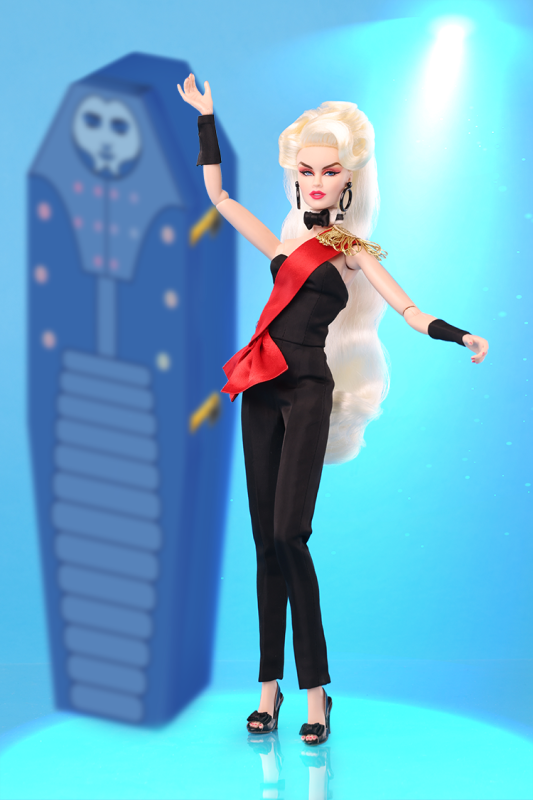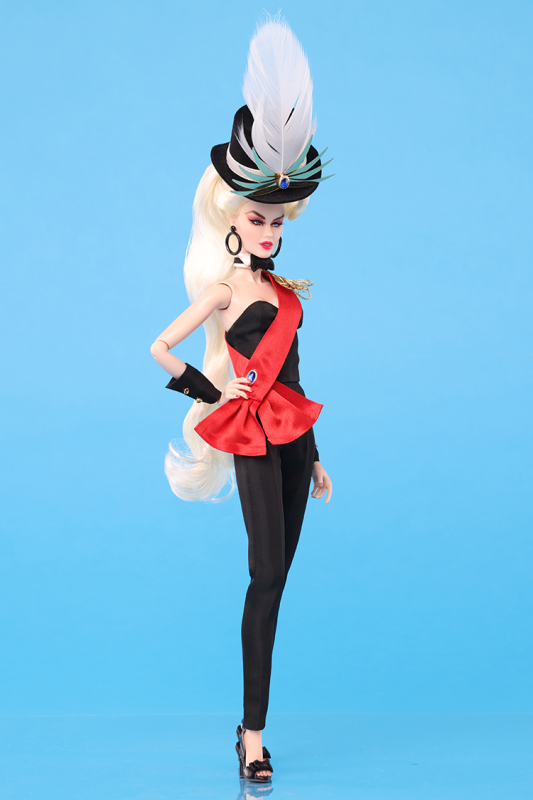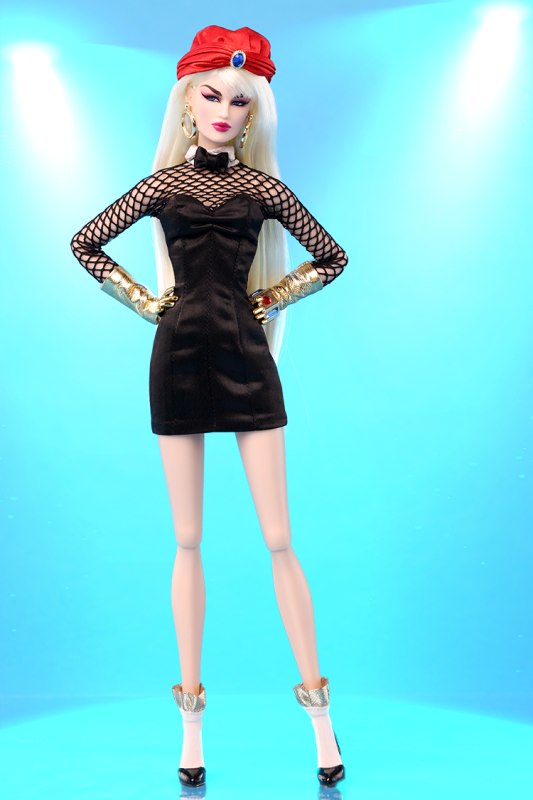 Item # 14111Mind GamesIngrid «Minx» Kruger™ and

Phoebe «Rapture» Ashe™ Two-Doll Gift Set

The JEM AND THE HOLOGRAMS® Collection

Adult Collectible

Edition Size: 800 Gift Sets

Expected Ship Date: Late Summer

Head Sculpts: Minx/Jetta and Rapture/PizzazzBody Type: CI/JEM V. 1.5

Skin Tone: Japan for Both

Hair Color: Pale Blond for Both

Eyelashes: Yes, Hand-applied