Welcome to our community!
Feel free to add items to our marketplace, subscribe to groups and authors.
Also follow our
Instagram
!
Final Doll in Nu. Fantasy Collection and Fascinating Collaboration of Integrity Toys
On Saturday, the final doll of NU. Fantasy Coven Couture Collection was presented byKarol Roth, the owner of the W Club, Alain Tremblay, the marketing director, and Mark Tinkey, talented designer of Integrity Toys.
Moreover, they have presented a new item in a "capsule" collection. The collection is small but special!
The final doll in this collection is an inspiration of precious metals and also gems located deep in the Earth. This is a mysterious and beautiful sorceress wearing fabulous outfit just to spell on us! Korinne Dimas will definitely charm you!
Her gorgeous curly and massive hair and interesting earrings that may look like snakes make her unforgettable. And her gown is decorated with beads and her organza massive dress is decorated with embroidery with golden leaf. This color fits wellher green eyes!
Sparkling and magnificent Korinne has golden purse, massive bracelet and golden high heeled shoes. The articulated doll is 12,5 inches, and it will come with extra pair of manicured hands, a doll stand, and authenticity certificate. The cost of the doll is $220. The delivery should be expected in early Spring 2023.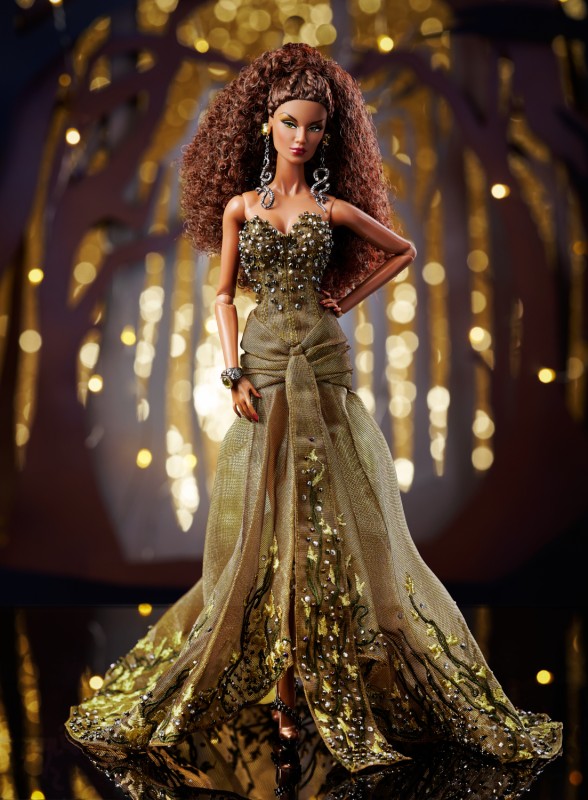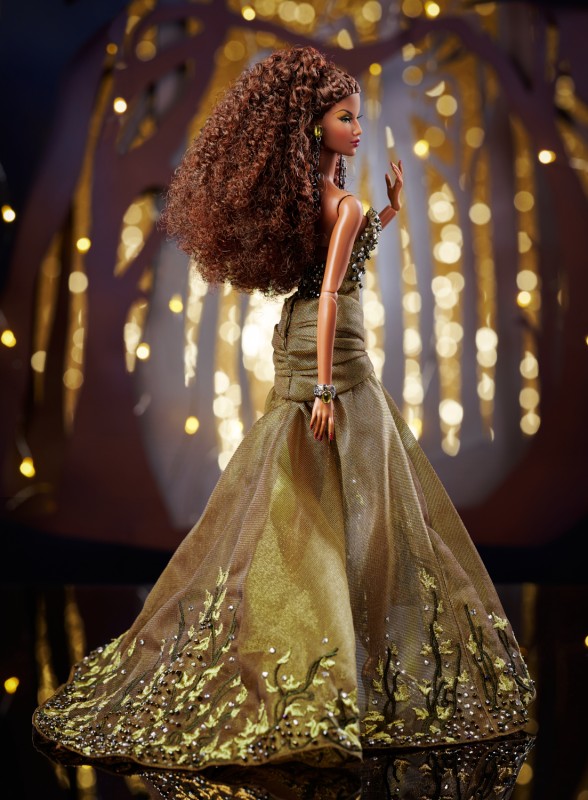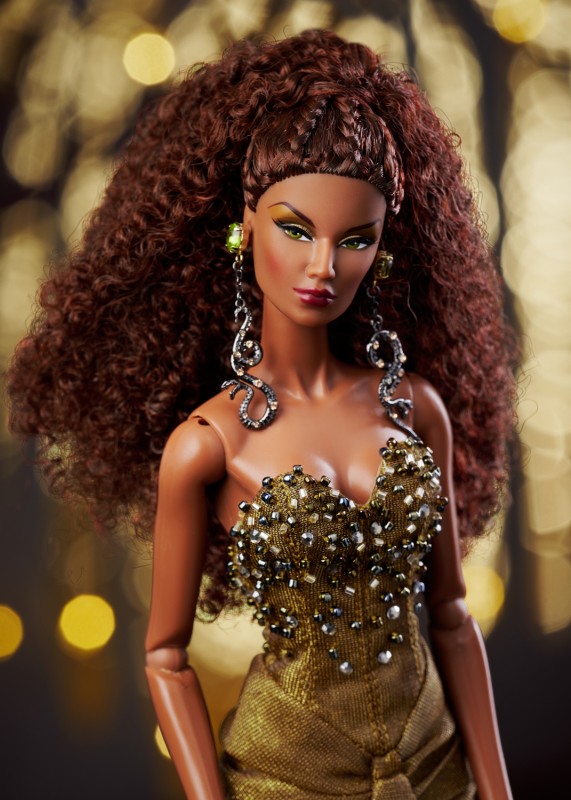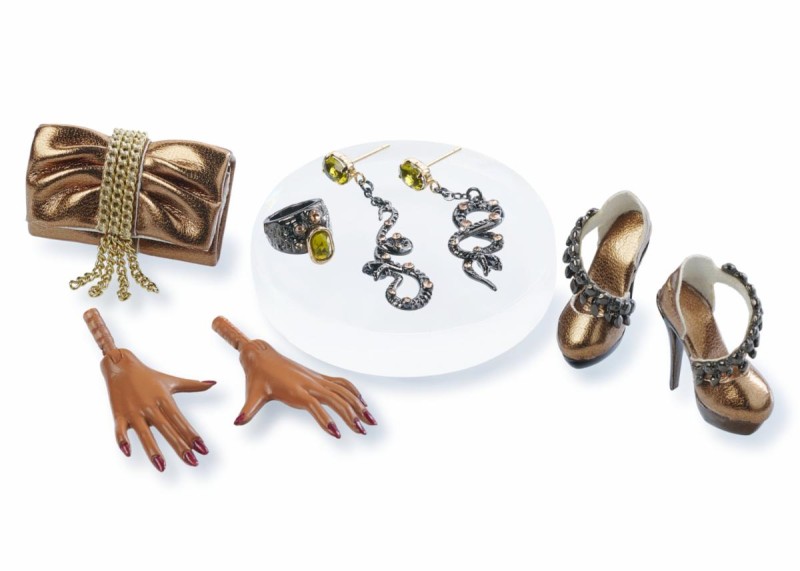 As to the new collaboration, this is Magia 2000 – a collaboration of Integrity Toys with Mario Paglino and Gianni Grossi. Magia2000 has been already for 23 years in the doll industry. They have a rich history, and Magia 2000 attended the Integrity Toys convention in 2004, and got awards.
Lukas Maverick is attending the Venice Carnival. The Italian chic characterizes the entire outfit of Maverick. Rich color and soft materials are well combined. Maverick is a red-hair male doll wearing velvet green hooded cape. It is decorated with golden embroidery.
Velvet pants match the cape, and his pink shirt is another piece of art. It has massive sleeves and lace detail trim. There are a lot of details and accessories that complete the entire outfit. These are neck tie, earrings, ring, faux-diamond brooch, pink socks and masquerade mask.
He wears black loafers decorated with golden "stones". The doll will come with extra pair of hands, a purse, a doll stand, and authenticity certificate. This doll shows truly Italian design!
The cost of the doll is $225. The delivery should be expected in spring 2023.