Welcome to our community!
Feel free to add items to our marketplace, subscribe to groups and authors.
Also follow our
Instagram
!
Charlotte Stuart and New Celestial Rose Collection
A collection of the KingdomDoll Monarch is enlarged with new doll. Amazing, elegant, sophisticated – these are the words coming to the mind when you look at the new Celestial Rose Collection. The date of the launch is September, 13th, at 6 PM (UK time).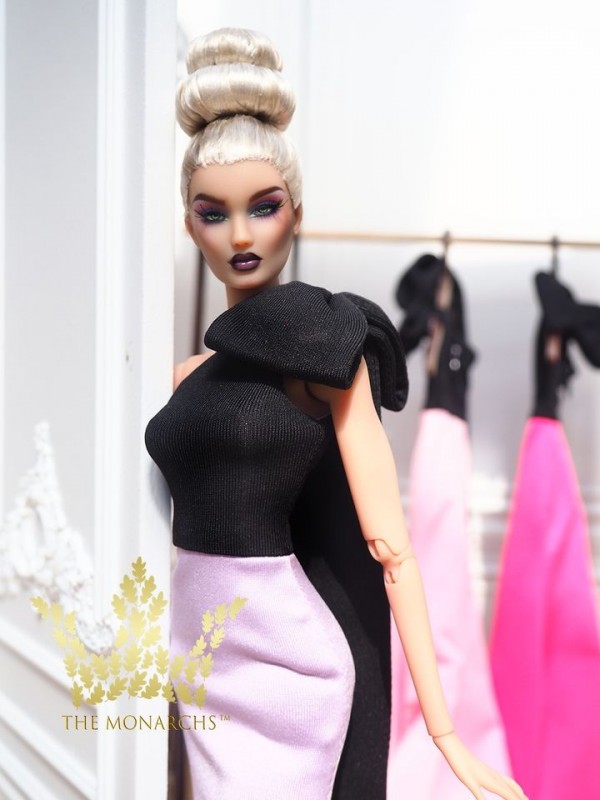 The new doll's name is Charlotte Stuart. She has amazing makeup: her green eyes have black liner, and the eyeshadows have orchid to the lid. And long eyelashes make her eyes magnificent. She wears a wig: pale multi-tonal ash blonde with high hair updo. And her lips are perfect: full deep damson lips. The orchid topper makes them even bigger.
Charlotte wears an elegant gown in pale and black orchid. The assymmetrical neckline and big bow makes the gown fascinating. Her shoulder looks elegant. Her shoes have the same pale orchid color.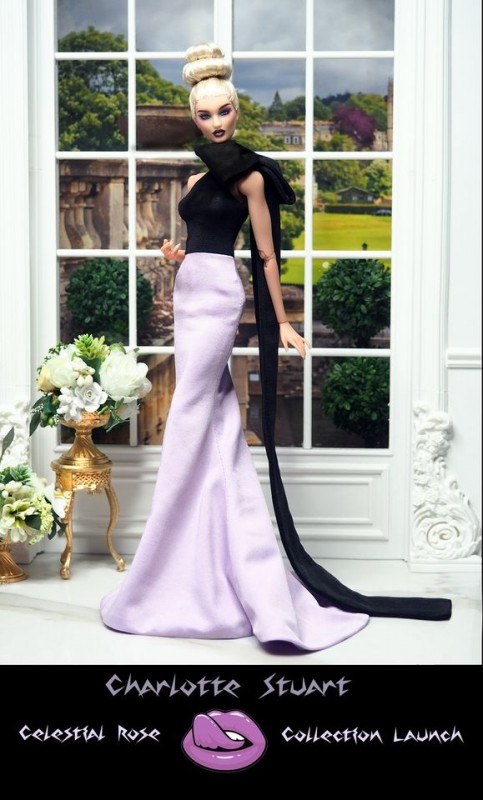 There are just 50 pieces worldwide. The doll comes with gold Monarch logo and a stand with clear saddle. The cost of the doll is $675.
There is more! Two alternative variations of the gown are available. There are just 30 pieces available at the cost of $125. Both gowns have a black bodice, bow, and also sash made of different pink tones. Candy Rose is more vivid,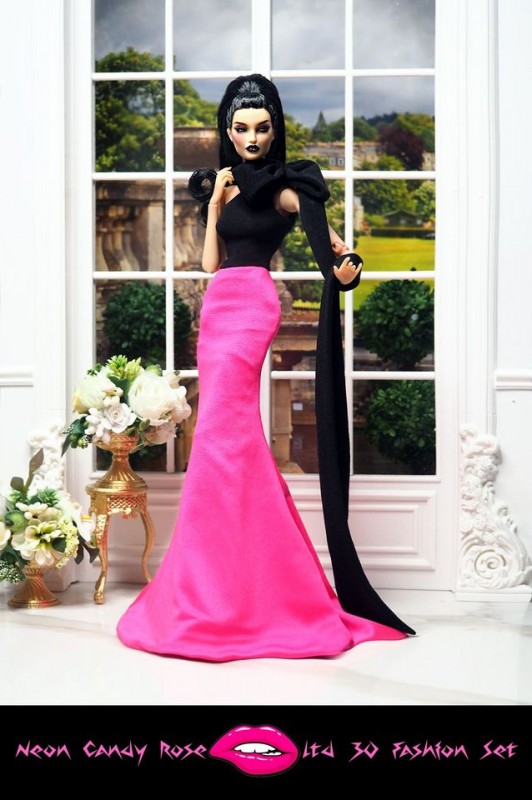 and Bubblegum Rose has a softer pattern.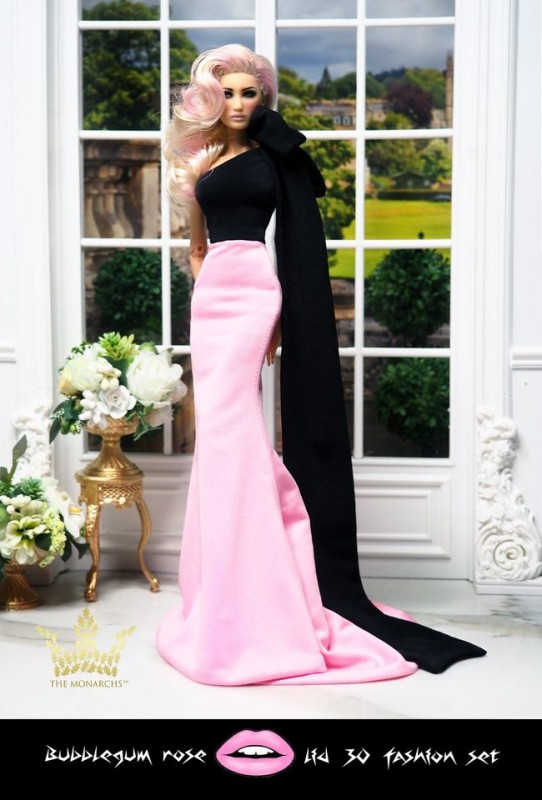 The outfits come with hand cast resin shoes. Each gown deserves your attention!
So, plan your Sunday (September, 13th), and send an email if you want to order Charlotte Stuart (as this doll will be sold by emails).

All pictures are taken from the official site KD Monarchs