Welcome to our community!
Feel free to add items to our marketplace, subscribe to groups and authors.
Also follow our
Instagram
!
​Fire Witch Doll – Time for Mystery
Fire Witch Doll – Time for Mystery
Autumn may be called as a beautiful and mysterious season due to some holidays such as Halloween. And if you like planning your holidays, you may pay attention to this beauty. This pretty red-hair witch may become a zest on the Halloween party.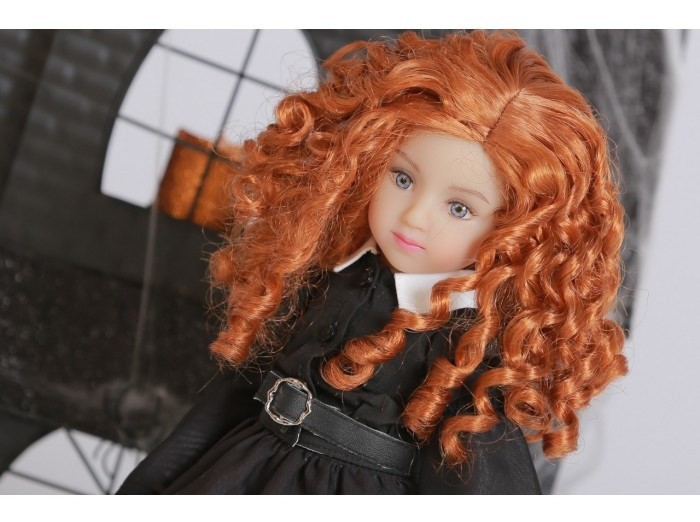 This is a Fire Witch and a limited edition. Just 200 dolls are available. She has beautiful curly red hair that softly bounce on her shoulders. This is a wig. This red hair fits perfectly her blue eyes with long eyelashes. The face is just adorable! Looking at her, we may imagine how she goes to witch school, and this girl will be noticed among others due to this hair!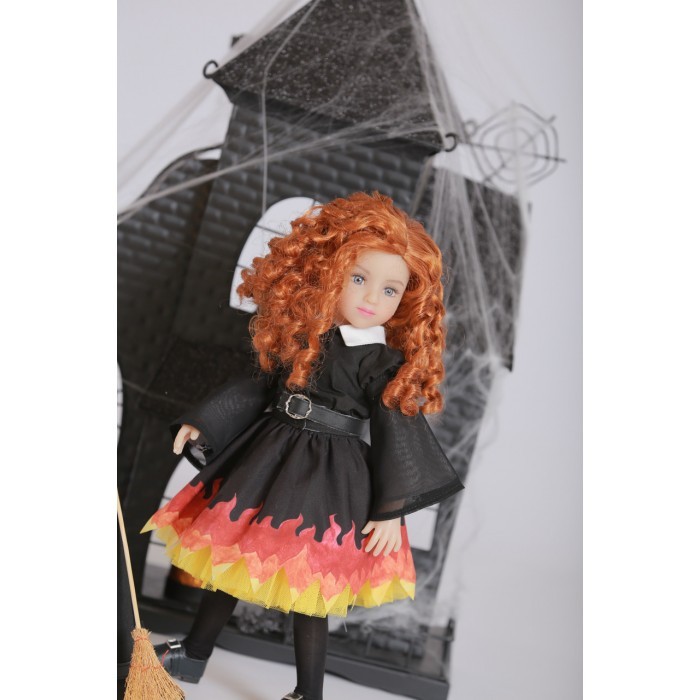 The doll comes with black witch hat, and also a broomstick to complete the outfit. Her black skirt is decorated with flame wrapping around the edge of it. The costume is made of taffeta, it has white collar and big sleeves. A leather style belt makes lays stress on her waist. She wears black stockings (that are white on the other side), and black buckle shoes.
The doll is made of vinyl, however it is porcelain by feel. A designer of this amazing little witch is Maru and Friends, and Dianna Effner has sculpted her.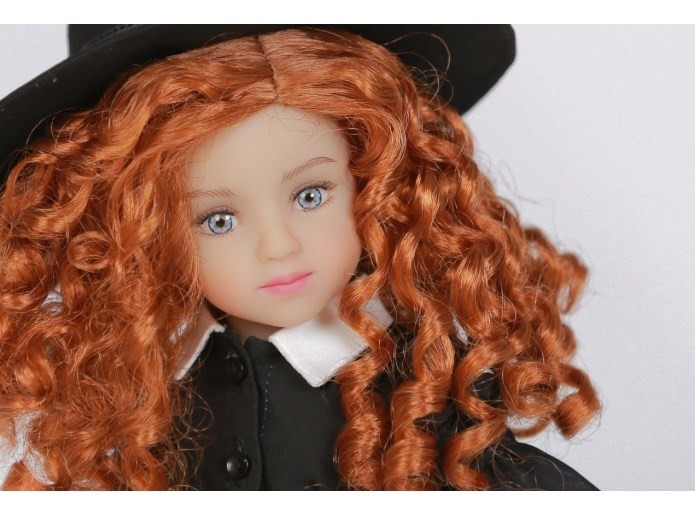 The cost of the doll is $135. By the way, this doll is the first. The second doll will be in this series too. 
All pictures are taken from the official site maru and friends