Welcome to our community!
Feel free to add items to our marketplace, subscribe to groups and authors.
Also follow our
Instagram
!
Poppy Parker: Ready For Palm Springs - Integrity Toys for W Club members
Integrity Toys have presented their first doll (out of 4) this year. The exclusive dolls are available for the club members. The first doll is Poppy Parker: Ready For Palm Springs.
The designer of this doll is David Buttry. He was inspired by the vacation in Palm Springs. So this doll is Resort Ready, and we dare to call it a good ending of this Summer.
Poppy Parker has her own story. She came to Palm Springs and stays at Palmer Hotel. Then she moves to the pool with ice bucket hoping to see other stars.
Her egg blue chiffon dress looks stunning. It has golden embroidery and some beads. This golden embroidery fits well to her golden makeup. Her accessories (earrings, bracelet, ring) have the same color as the dress. Her little egg blue purse completes the entire outfit.
Poppy has long dark hair (rooted). The doll will also come with extra hands and legs. Golden pair of shoes may be combined with this outfit.
A bottle of liquor and a tropical glass will do the whole outfit!
.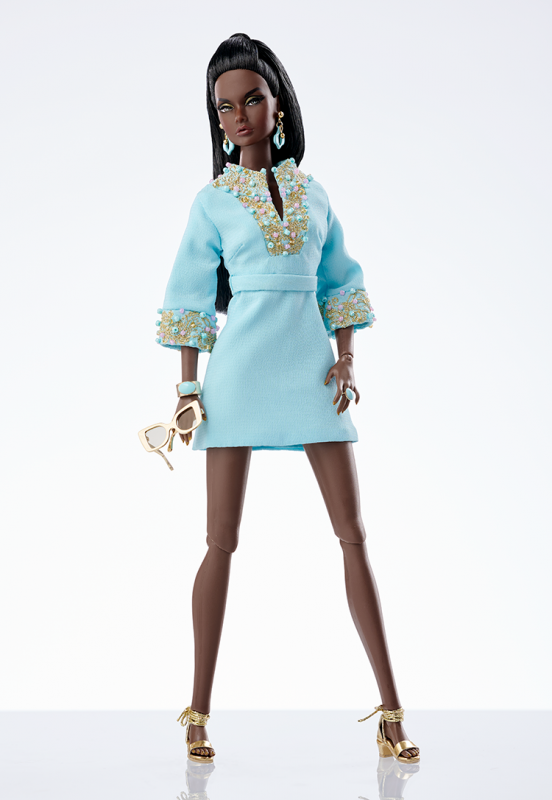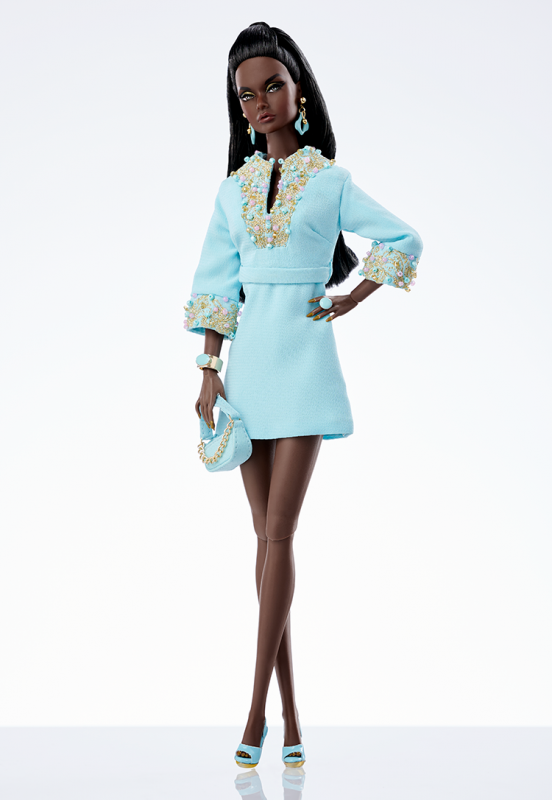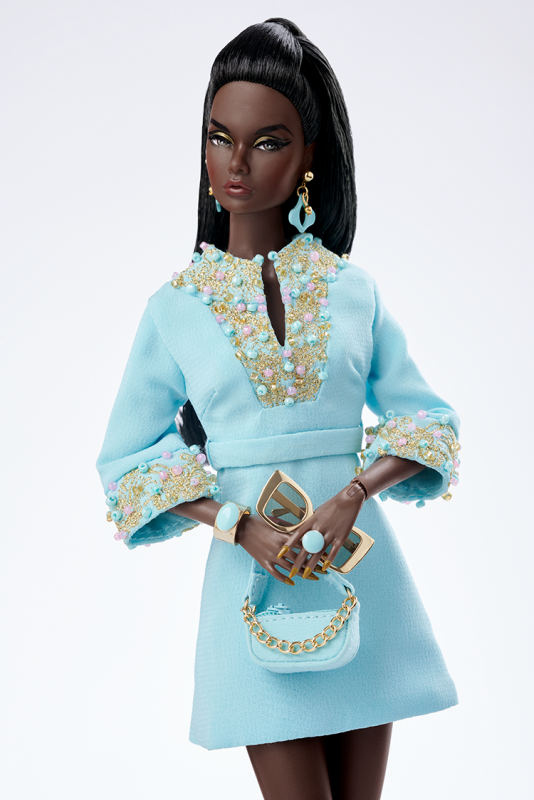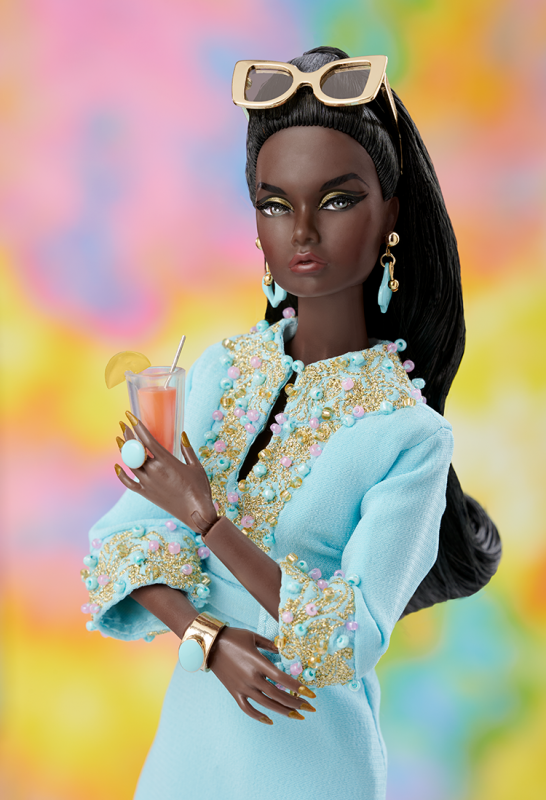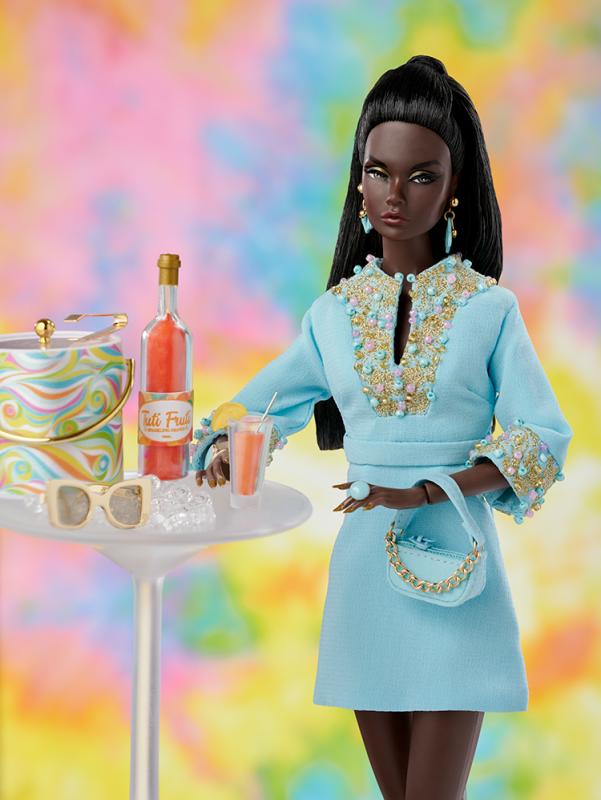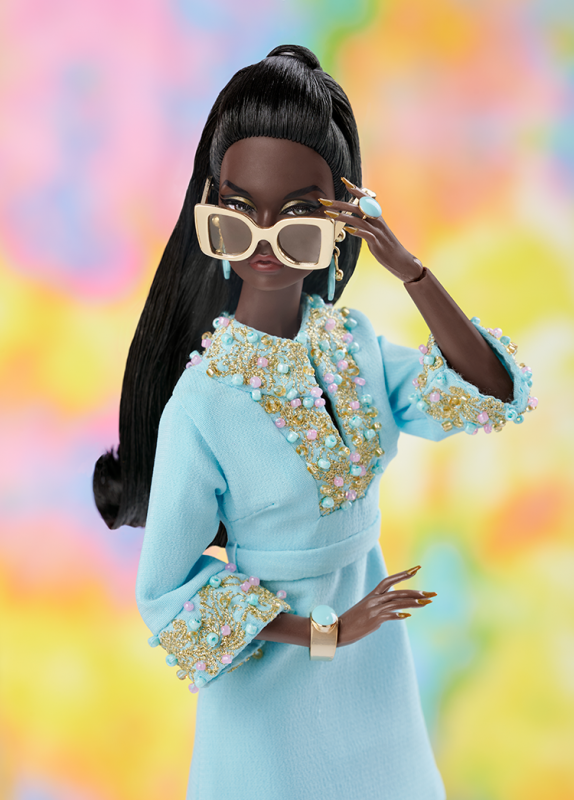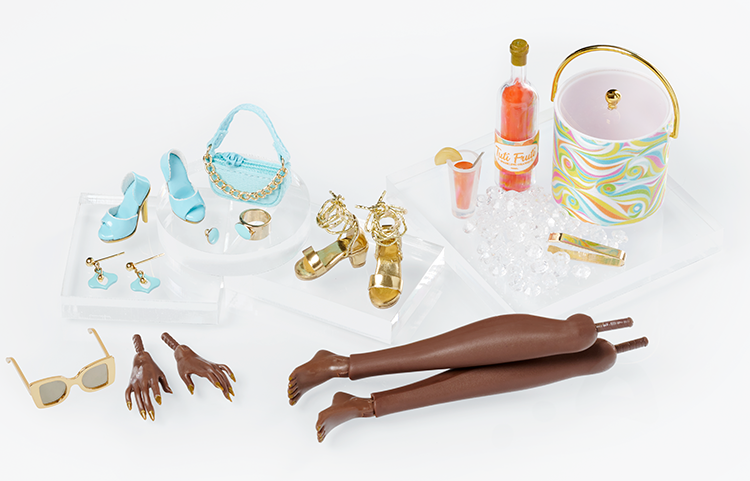 .
The cost of the doll is $165. The pre-order will last till August, 29.