New Elvis Presley Barbie
This King will never die! His songs, his style, his manner – he is unique and well-known. To honor this iconic person, Barbie have presented their new doll. Of course, you have already guessed who we are talking about.
Elvis Presley Barbie Doll! The Barbie fans may say at once that this doll is not the first. Indeed, the Barbie have already released the dolls in honor of this artist. There were Barbie Loves Elvis and also Elvis and Priscilla Presley on the wedding. At this time, the designer Linda Kyaw-Merschon and her team were very particular in selecting the outfit and materials for the doll.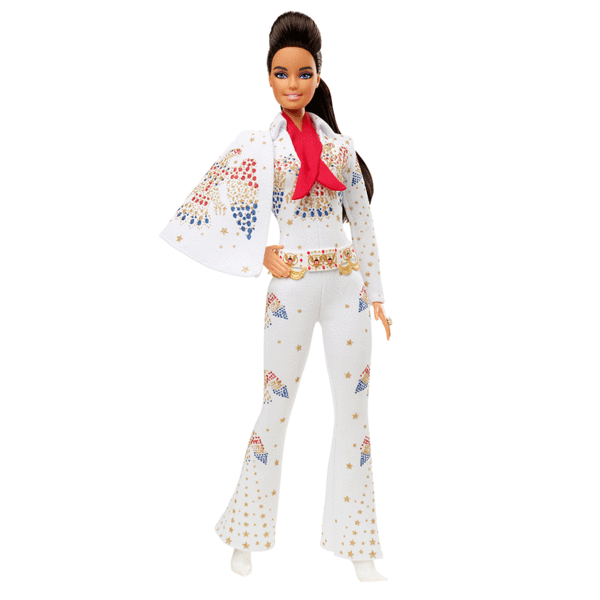 So, now we can see the Barbie doll wearing the American Eagle jumpsuit. It is completely white, but it has gold, blue and red sparkling eagles. The fabric and details of this jumpsuit are stunning! Elvis wore this costume in many his concerts.
This outfit also consists of the red scarf, attached cape, the bell-buttons, and a belt. White high heeled boots and a ring complete the entire outfit.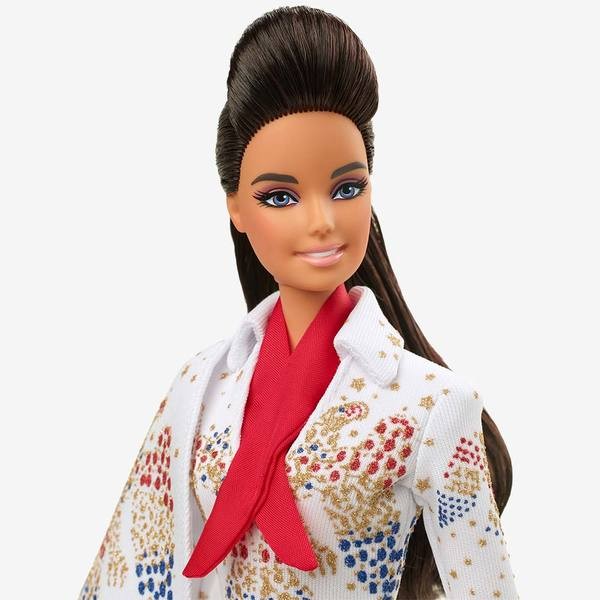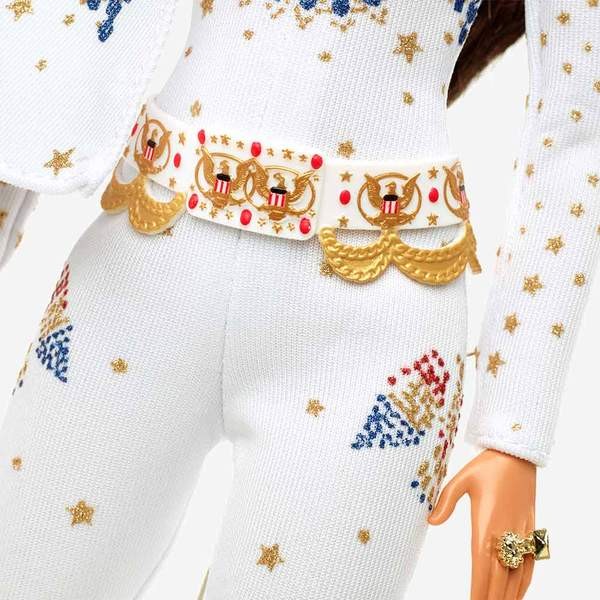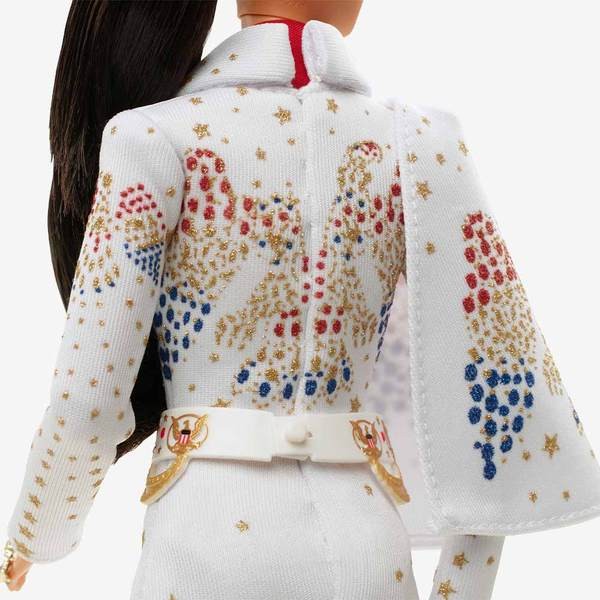 As to the hairdo, the Barbie doll copies the hair style of Elvis: high bangs. She has brown long hair and a ponytail.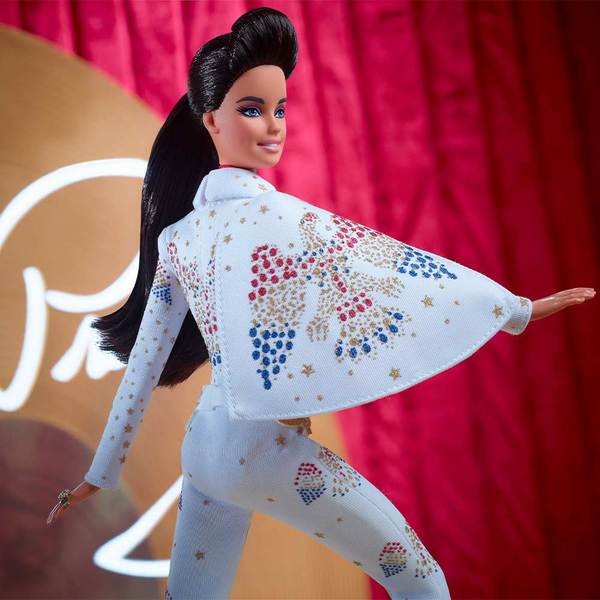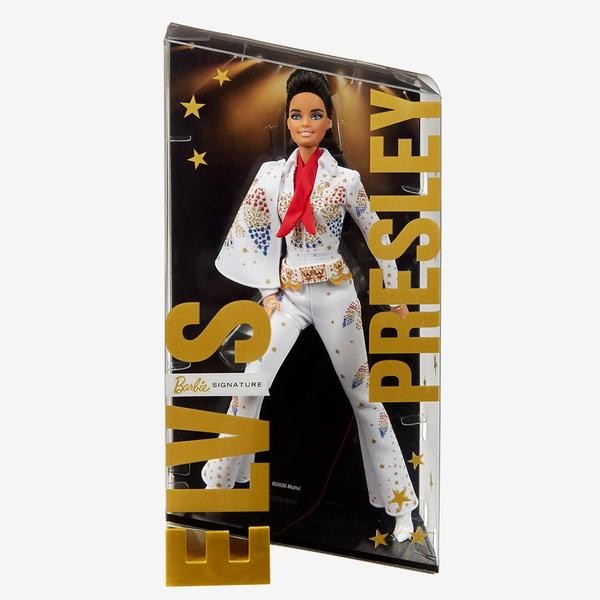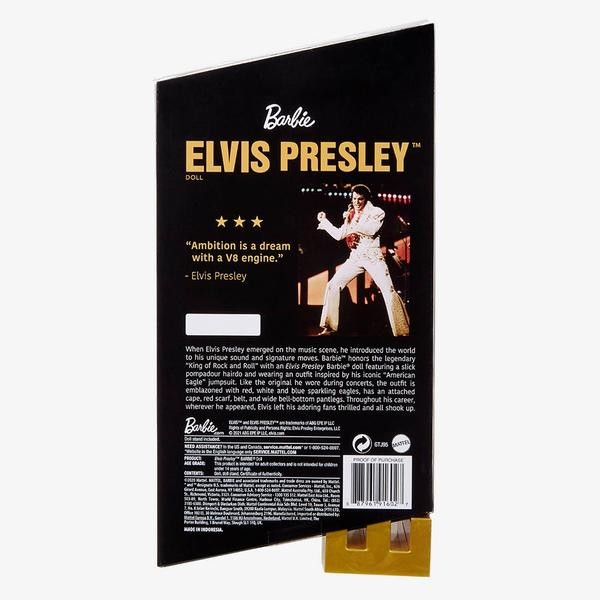 The Barbie doll is very fashionable and stunning. The cost of the doll is $50. It comes with a box, a doll stand and Authenticity Certificate. So, let's Rock 'n' Roll, Baby!