Welcome to our community!
Feel free to add items to our marketplace, subscribe to groups and authors.
Also follow our
Instagram
!
​Poppy Knows How To Cheer You Up – The 3rd W Club Doll Of 2022
These girls will definitely rock you! They are bright and flexible, magnetic and charming, and their dancing will cheer up anyone. So would you join them and give them a P?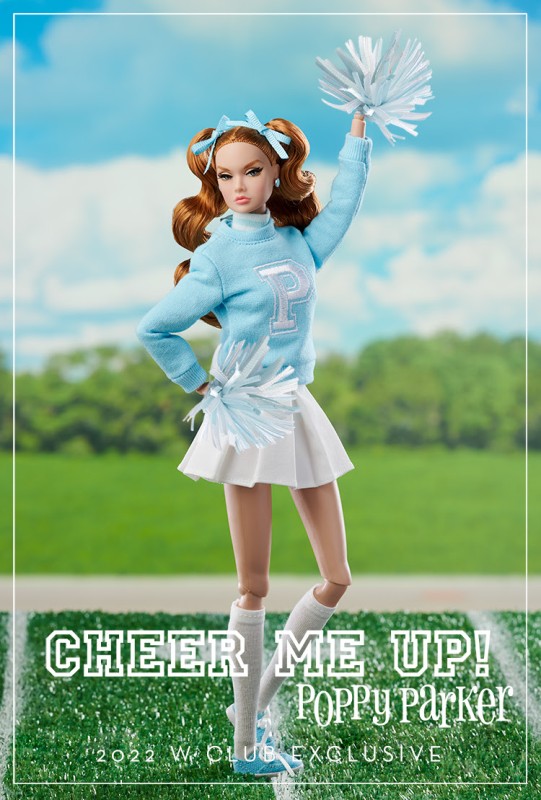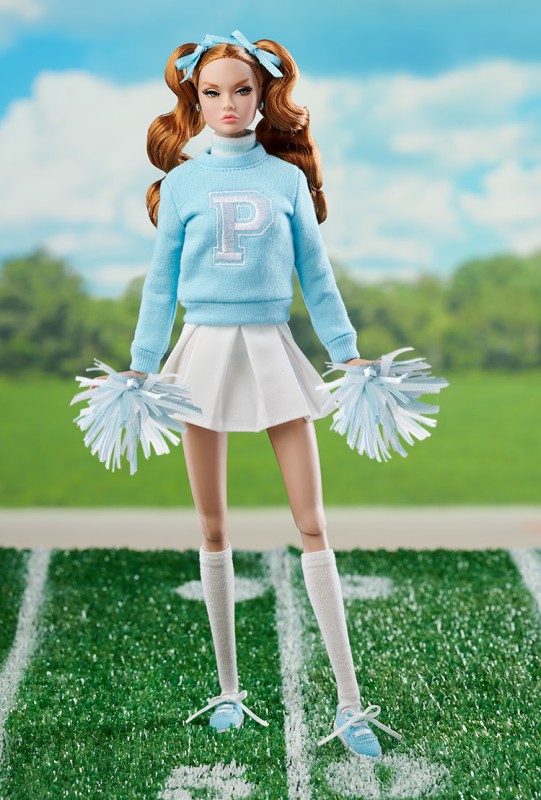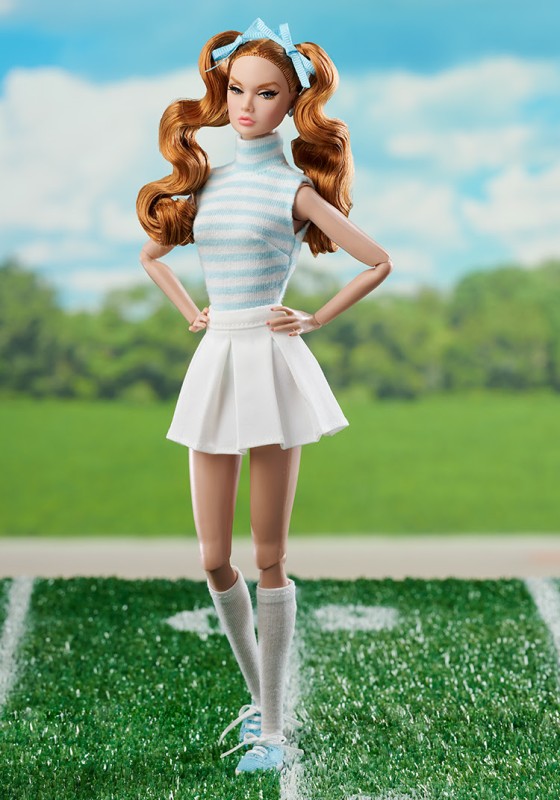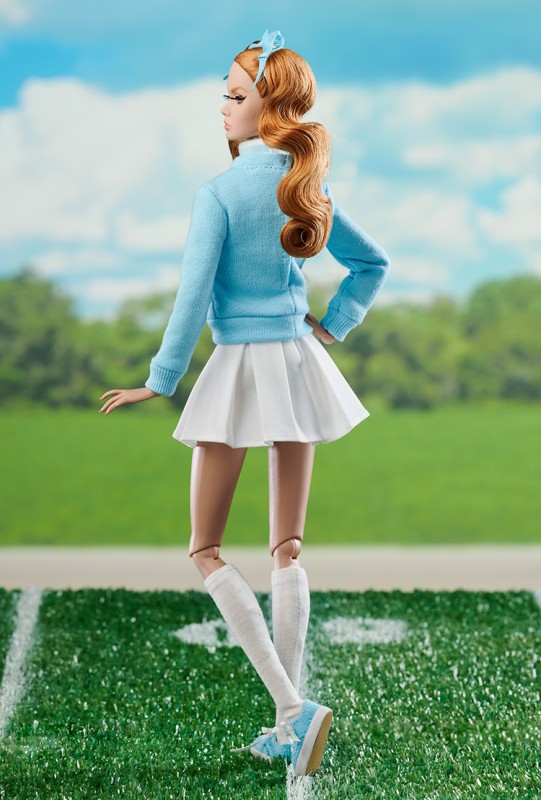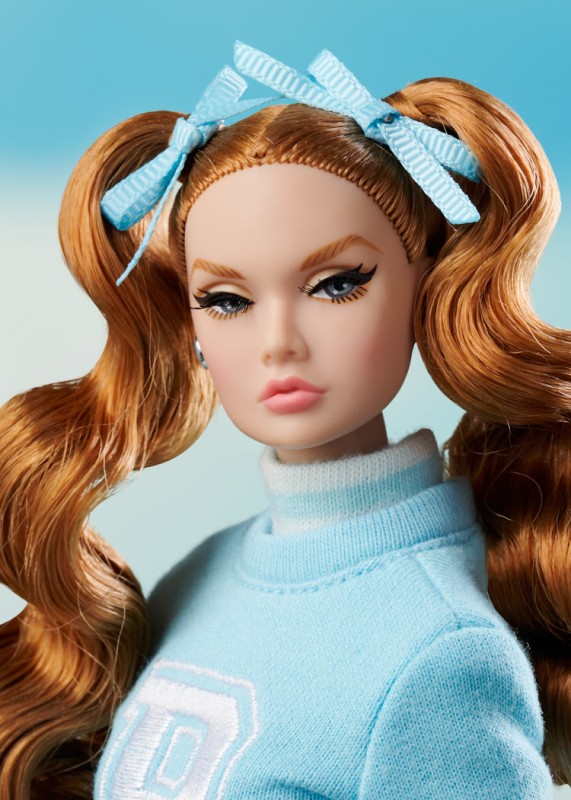 Well, Poppy Parker has joined the cheerleader team, and she is a star! She was invited to the high school squad, and she was good and sparkling at the top of the pyramid.
Poppy wears blue outfit. Her light blue sweater has letter P on it, and it fits well to the short cheerleader white dress. There is a sleeveless turtleneck bodysuit under it. White socks and light-blue sneakers complete the outfit.
Of course, Poppy has pom poms to cheer you up, and her two high pony tails are decorated with blue hair bows. She also wears blue earrings.
"Cheer Me Up!" Poppy Parker Doll was presented in the W Club 2022. This is 12-inch doll, fully articulated, and she has rooted hair.
.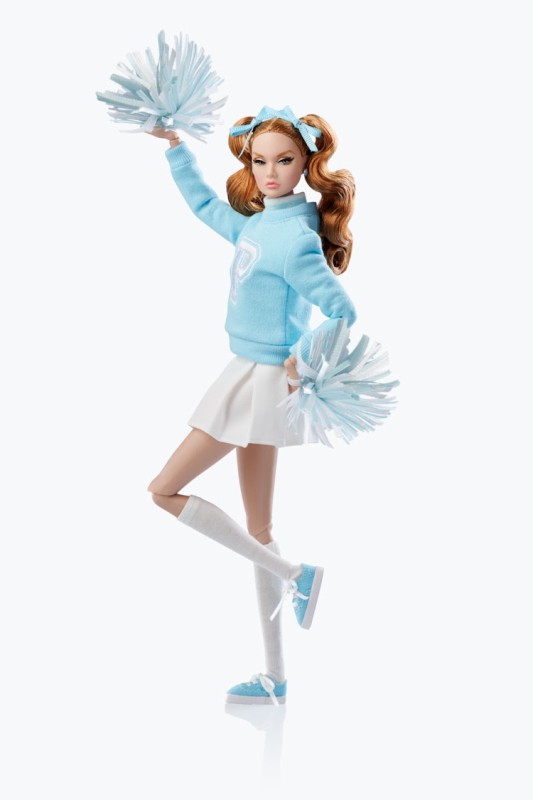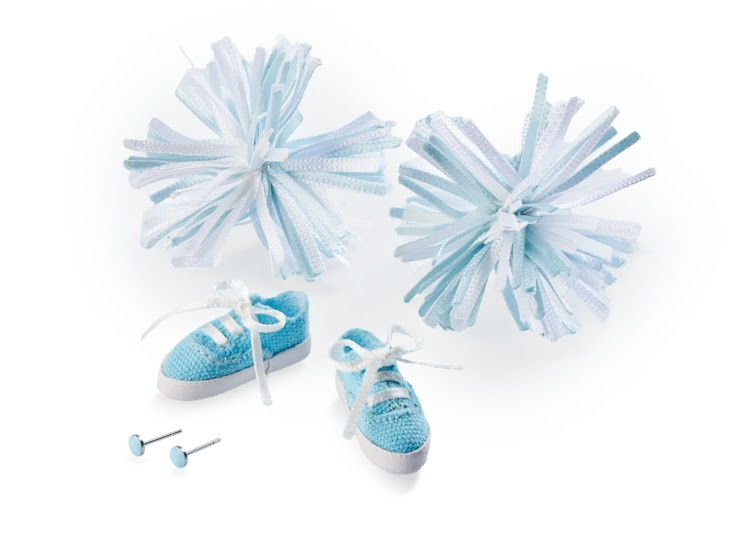 tem #77230Cheer Me UpPoppy Parker® Dressed Doll

The Poppy Parker® Collection

2022 W Club Exclusive Doll

Edition Size: TBD

Expected Ship Date: Summer 2023

Head Sculpt: Poppy Parker
Body Type: PP 1.5
Foot Sculpt: Articulated ankle with flat feet

Skin Tone: FR White

Hair Color: Auburn

Eyelashes: Yes, Hand-applied 
The cost of the doll is $145. The dressed doll will also come with two pairs of hands, a doll stand, and authenticity certificate.