Welcome to our community!
Feel free to add items to our marketplace, subscribe to groups and authors.
Also follow our
Instagram
!
Trending Tulabelle True Doll -New Brand by Integrity Toys – Pre-order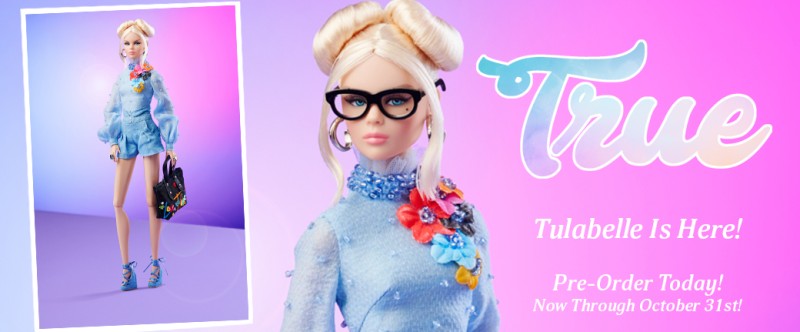 A new fashion brand is going to catch your eyes! It is "TRUE" brand that is established by the IT girl – Tulabelle True. They are going to present their new page on Instagram. Tulabelle and her design team just want to remind you to be TRUE to yourself.
This girl wears an interesting design which has been inspired by the vintage clothes. A blue color perfectly fits her blue eyes! Her blond hair and light skin tone looks gorgeous in this outfit. And a little mole under her eye gives her some mystery and uniqueness.
The blue beaded bodysuit has charming sleeves and a built-in choker. It is also decorated with beautiful and massive flowers of different colors. Blue high-waist shorts complete the outfit.
Blue platform sandals and massive accessories make Tulabelle elegant. Oversized rings, black eyeglasses, golden hoop earrings and a tote bag are well combined. Moreover, this bag is decorated with embroidery art, and there is a "Love Tulabelle" encryption. The design is unusual but interesting.
Tulabelle True is the doll in the new collection of Integrity Toys. The designers of this doll are David Buttry and Mark Tinkey. On October, 28th, all details about TRUE brand will be told on special Instagram live.
The dressed doll is available for the pre-order, and it costs $165. The shipment should be expected on Spring/Summer.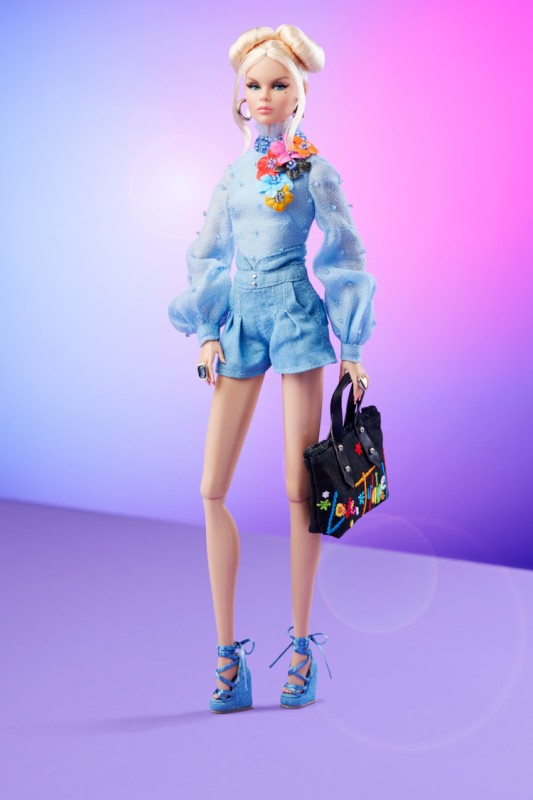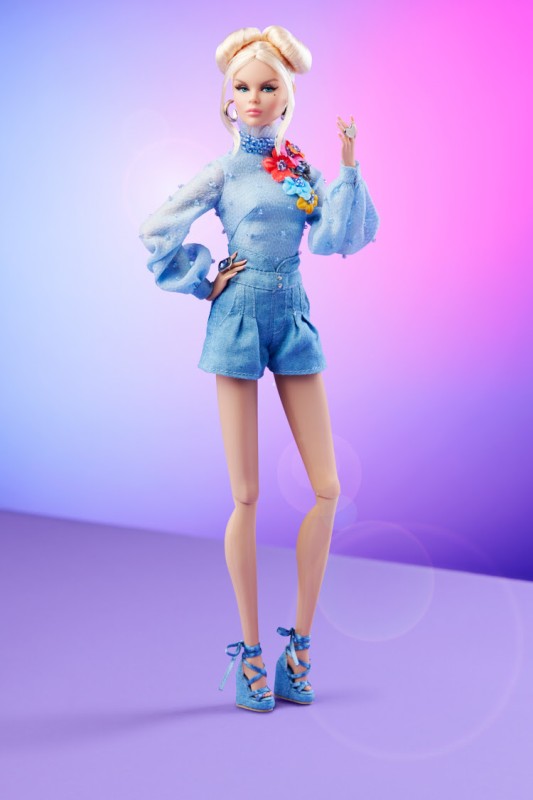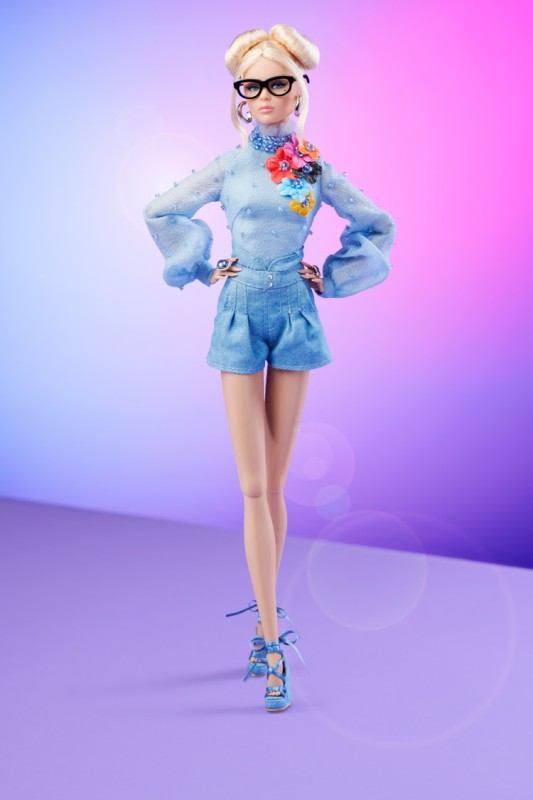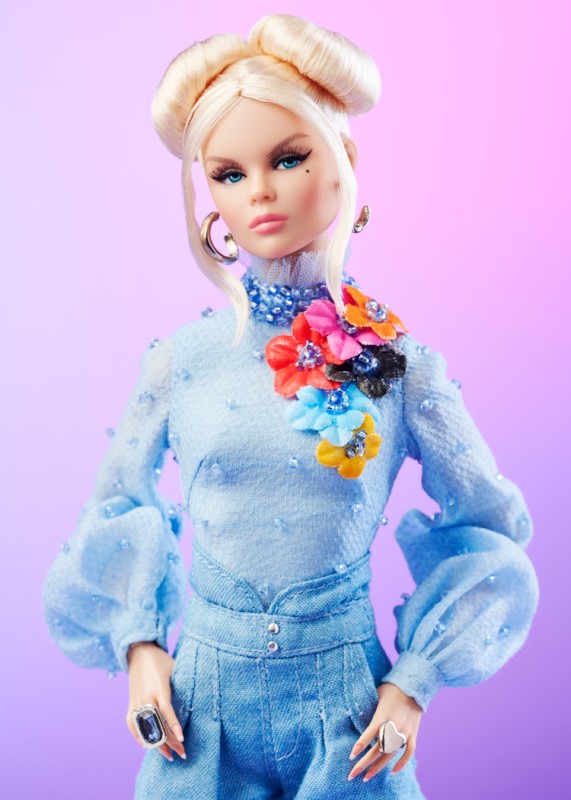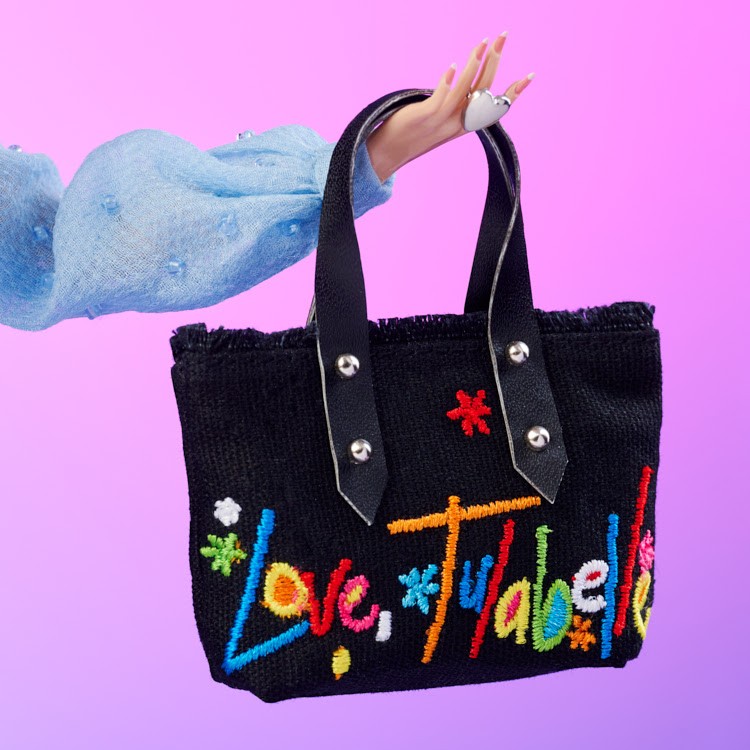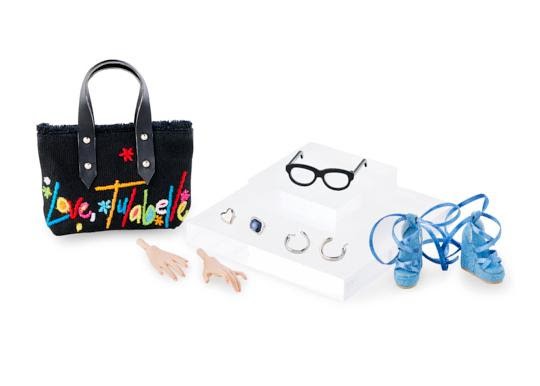 Item # 88077
Trending Tulabelle True™ Dressed Doll

The TRUE™ Collection

Edition Size: TBD (Made-to-order)

Expected Ship Date: Spring/Summer 2023

AVAILABLE ONLY FROM IT DIRECT

Head Sculpt: Tulabelle 2.0
Body Type: Industry/TRUE 1.0
Foot Sculpt: High-heeled

Skin Tone: FR White

Hair Color: Light Blonde

Eyelashes: Yes, Hand-applied