Welcome to our community!
Feel free to add items to our marketplace, subscribe to groups and authors.
Also follow our
Instagram
!
​New Role of Poppy Parker
It is rather curious to know what autumn would be in the doll industry. And the first doll of this season would be Poppy Parker (it is hard to believe but it is autumn!). This time this doll is presented in the W Club Exclusive, and it is the first doll of the 2022 membership.
"So Curious" Poppy Parker is a wonderful doll that will definitely remind you of a well-known fairy tale. Her outfit is magnificent due to the stunning dress. Flowers of different color cover this dress, and a white apron has floral embroidery. White tights and black shoes complete the outfit. The designer is David Buttry.
Poppy has gorgeous long golden hair. It is rooted, and it is decorated with a black hair bow. Blue eyes and a pink lipstick are magnetic. There is an ad campaign "Drink Me" cola, and Poppy decides to take part in it. The point is that a famous book character drinks cola. As Poppy likes reading and also drinking cola, she really enjoys this role.
She has a handbag with an interesting design: it is made of "leather" and wicker". The handbag is decorated with a red heart. Her earrings are also in the shape of the red heart, and her bracelet has it as well.
As an addition to the entire outfit, there is a white rabbit and a soda pop bottle. The doll will come with extra hands, a doll stand, and authenticity certificate.
.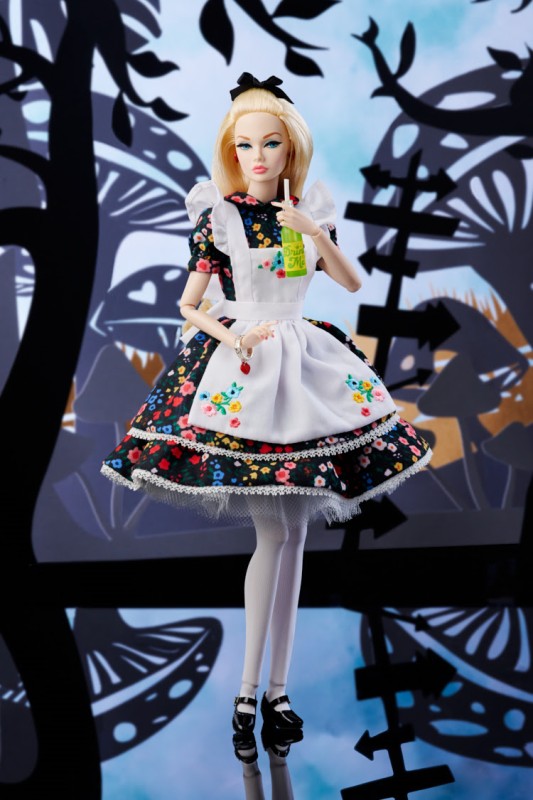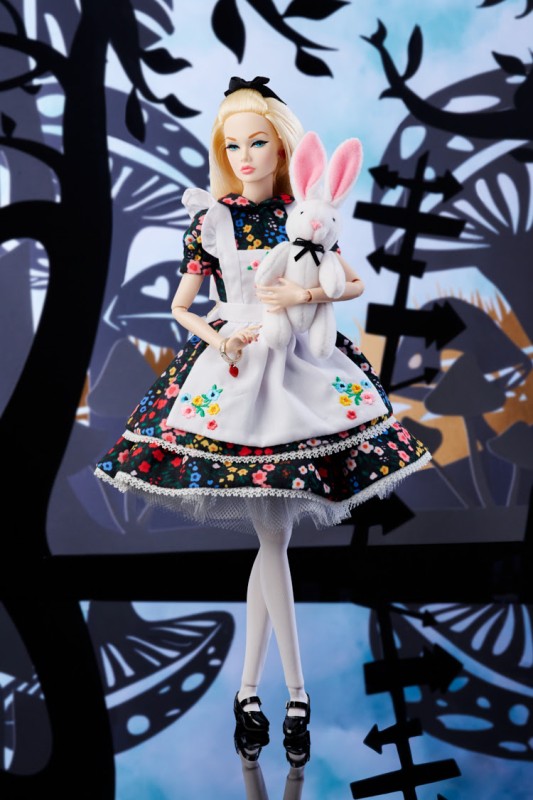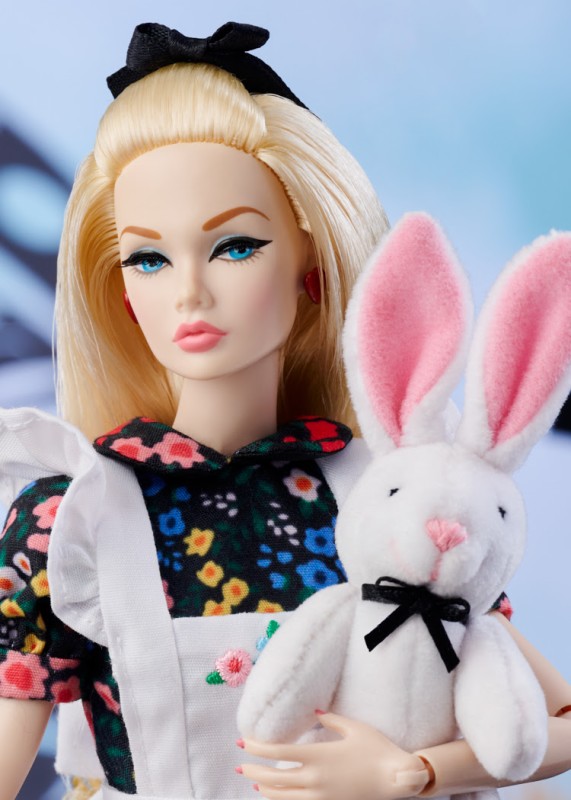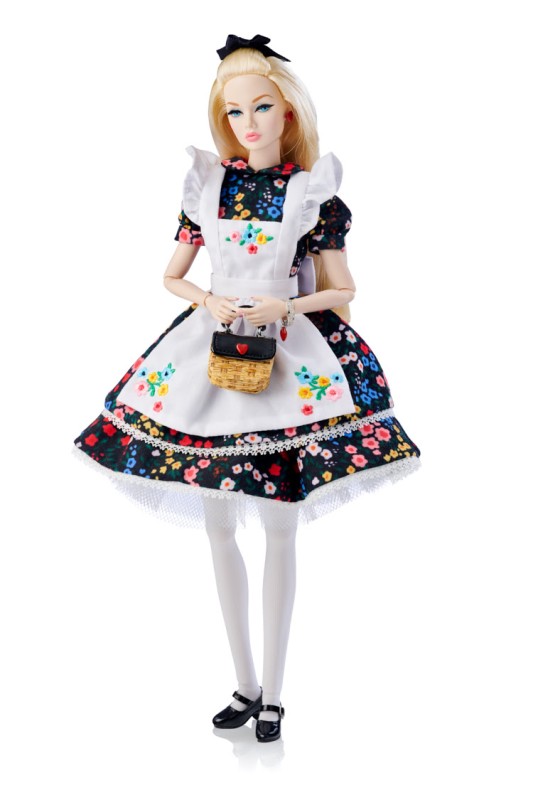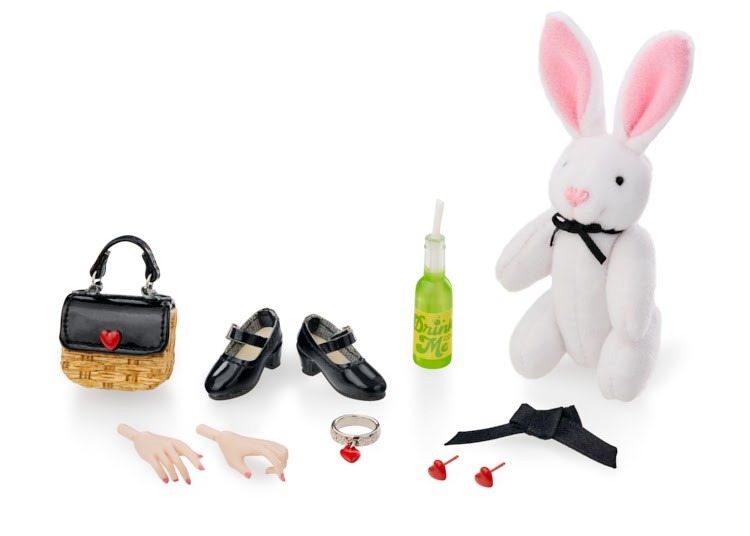 Item #77235
So Curious
Poppy Parker® Dressed Doll

The Poppy Parker® Collection

2022 W Club Exclusive Doll

Edition Size: TBD

Expected Ship Date: Spring / Summer 2023

Head Sculpt: Poppy Parker
Body Type: PP 1.5
Foot Sculpt: Articulated Ankle

Skin Tone: Cream

Hair Color: Light Blonde

Eyelashes: Yes, Hand-applied
These dolls are guaranteed made-to-order for 2022 W Club members only- 1 per membership