Welcome to our community!
Feel free to add items to our marketplace, subscribe to groups and authors.
Also follow our
Instagram
!
Neema: Intriguing Pictures of New Doll by Tonner
Rachel Hoffman showed the pictures of a new doll. It is very intriguing as there is no full information yet. And Rachel knows how to get your attention and make you excited!
This is "Charmed, I'm Sure", and Neema looks fascinating! As you know, Robert Tonner is very creative, and this gown is here to prove it, once again. Neema has gorgeous long gown with one-shoulder bodice. It is decorated with embroidery and beads.
Her skirt is another piece of art: it is puffy and looks like feathers yarn. This gown just suggests Neema to dance all night long. Neema has a sophisticated hair do with two braided buns.Her long brown hair is rooted. Massive earrings are of pink-champagne color.
We cannot wait to hear more details about Neema!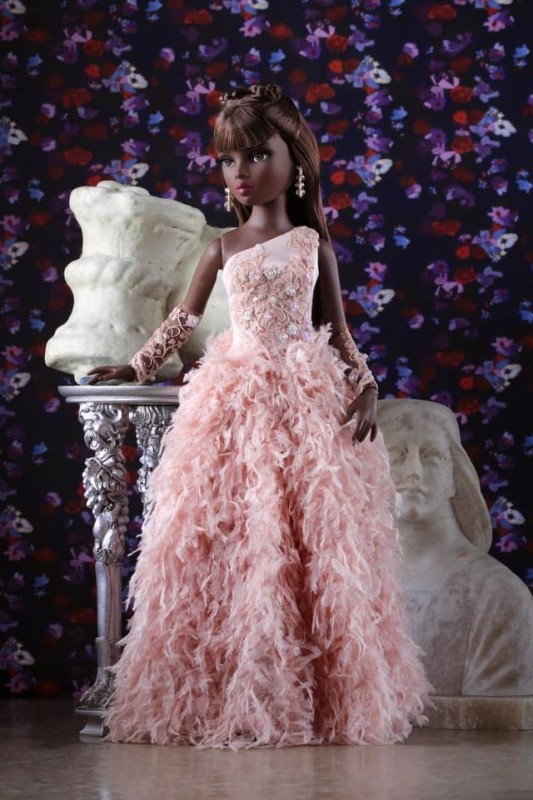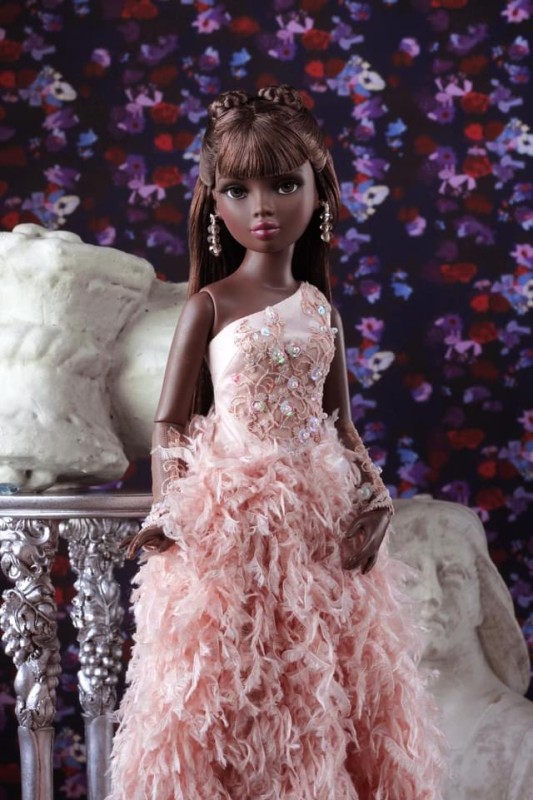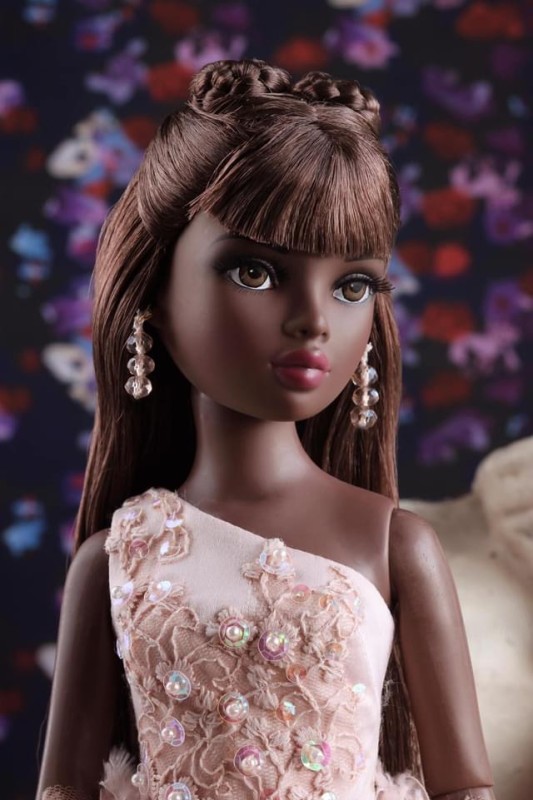 I previously wrote about Neema here. https://dollfan.club/news/223-new-ellowyne-friend-by-tonner-and-hoffman.html