Welcome to our community!
Feel free to add items to our marketplace, subscribe to groups and authors.
Also follow our
Instagram
!
​Confident and Style Final Doll by Integrity Toys
Integrity Toys draws conclusions and brings to close their year with the fifth final club doll 2021. This is Lilith in the usual for this year dark skin tone.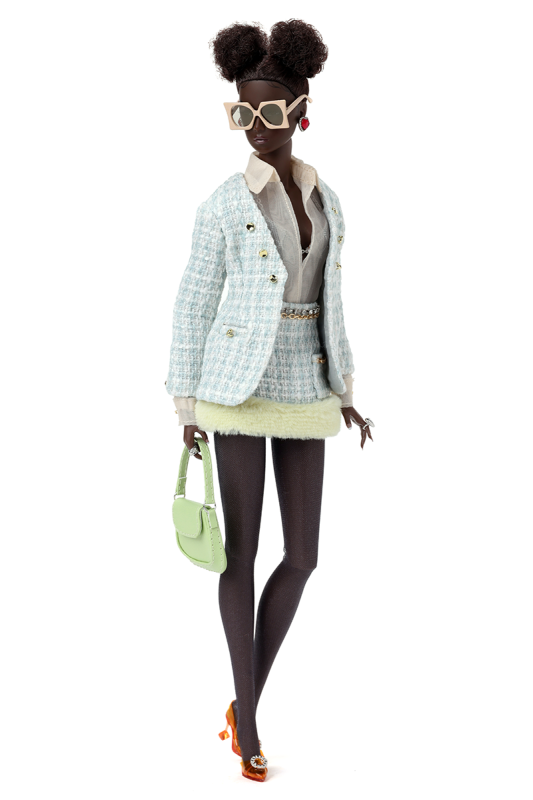 Lilith Blair belongs to NU. Classic collection. The designer of this amazing doll is Jessy Ayala.
Lilith looks very confident and style. As she is a real New Yorker, she knows where to go shopping. She does not go to places created specially for tourists. And she might be easily recognized as she is a top model, so that Lilith gets a special treatment in any boutique.
She has brunette hair, and two high hair buns make her neck look long and tender. She has good dress sense as everything she wears looks gorgeous. The brightest accent in her look is orange shoes with specially designed heels. Classic tweed suit is still all the rage. However, there is a zest in the entire look: delicate bra with silver straps.
Massive earrings looks chic on her dark skin. Lilith also has unusual rectangular sunglasses and a little purse of pistachio green color. Long sleeve blouse complements the entire look. By the way, fabric is of high quality. This outfit will do for both business meeting and evening dinner with friends. What do you think?
The doll will come with extra hands (manicured and grip hands), a doll stand and authenticity certificate. The cost of the doll is $175. This is dressed doll meaning that she will come with the ready outfit. The pre-order of Lilith will end on February, 11.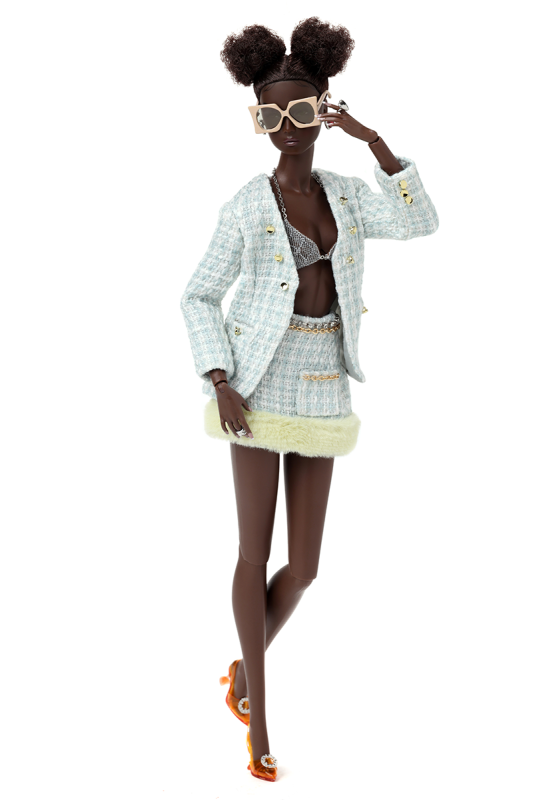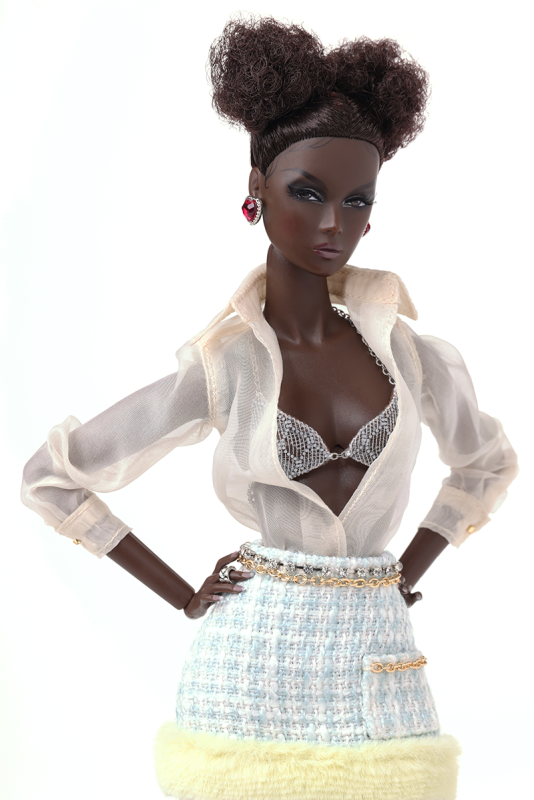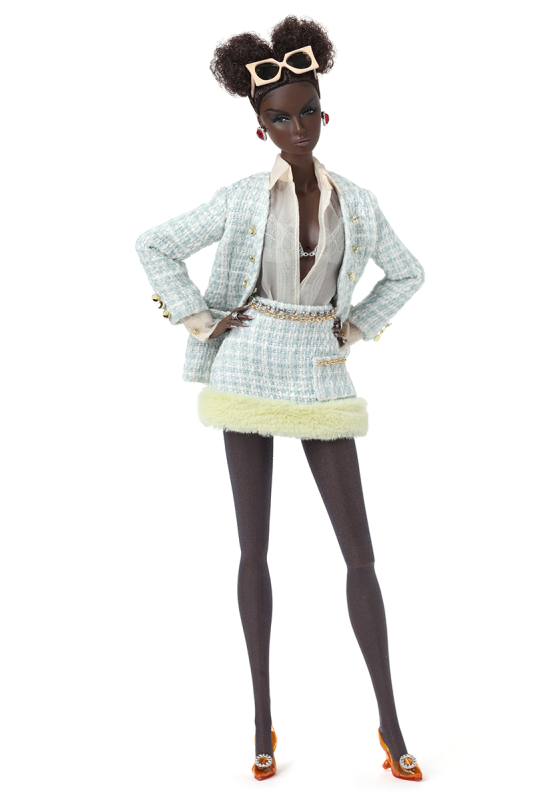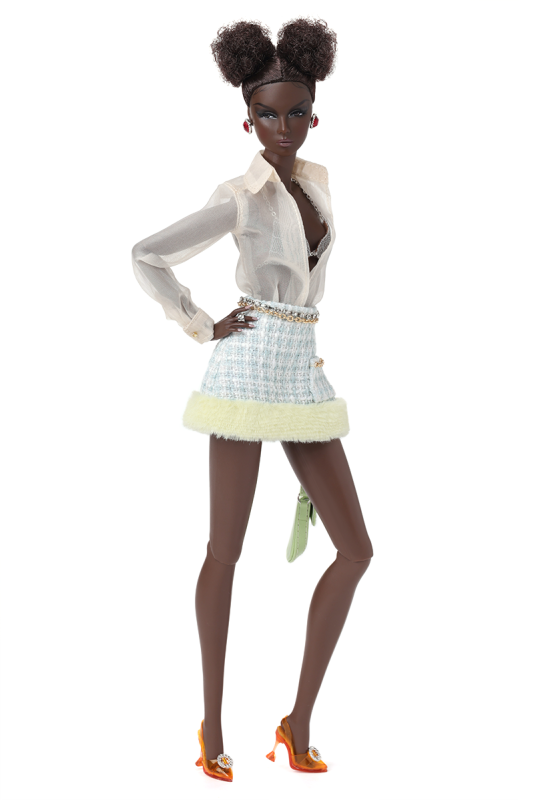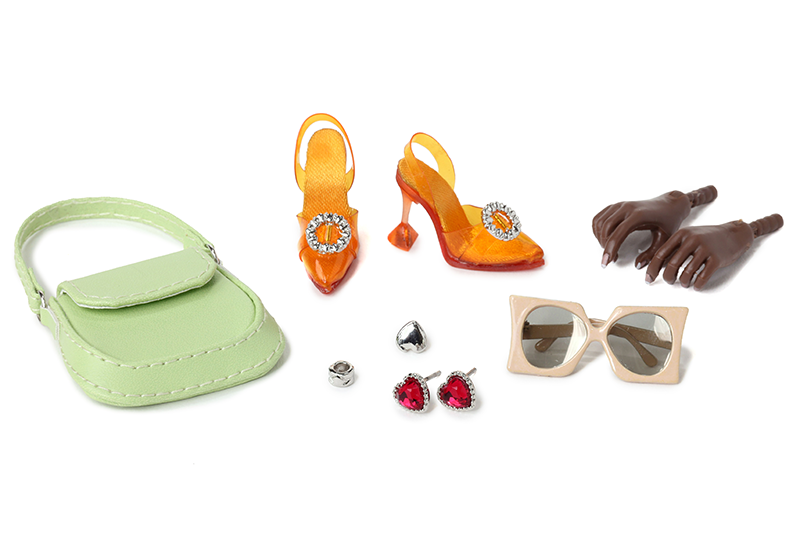 Item # 82150

The NU. Classic

Lilith Blair™ Dressed Doll

The NU. Face™ Collection

2021 W Club Exclusive Doll

Edition Size: To Be Determined

Expected Ship Date:

Late Summer/Early Fall 2022

Retail Price: $175.00

(Only $30.00 Due Now to Pre-order!)

Head Sculpt: Eden/Lilith

Body Type: NF 3.0

Foot Sculpt: High-heeled

Skin Tone: Dark A-Tone

Hair Color: Brunette

Eyelashes: Yes, Hand-applied

Quickswitch: No
We will see her this summer, but she is definitely worth the wait. If you have already pre-ordered the doll, please share your impressions in the comments.