Welcome to our community!
Feel free to add items to our marketplace, subscribe to groups and authors.
Also follow our
Instagram
!
JEM Dressed Doll and Three Exclusive Outfits
One of the requested collections has been announced. This is the JEM AND THE HOLOGRAMS collection. Fashionable doll and three amazing outfits may be ordered.
As you may know, this collection is devoted to the famous TV show in 80s and original toy line by Hasbro. The doll is 12,5 inches tall and is fully articulated. And these series is called Mood I'm in Jem. The doll is for sale separately and the pack with outfits (Music Medley) is also available.
The W Club members may buy as many dolls as they want.
JEM is a rock star who appears on the TV show. She wears purple strapless dress with a tulle skirt. Her makeup is bright: blue eyelashes, pink lipstick and blue eyeshadows – the whole shooting match. The dolls has rooted hair: the volume is stunning, and the hair is slightly pink. There is also a purple hair bow.
She also has a long pearl necklace, feather boa, and earrings. The doll will also include extra hands, microphone accessory, bracelet, straight edge pumps, exclusive packaging (this is a real artwork combining vibes of the TV show), a doll stand, and authenticity certificate. The cost of the dressed doll is $155.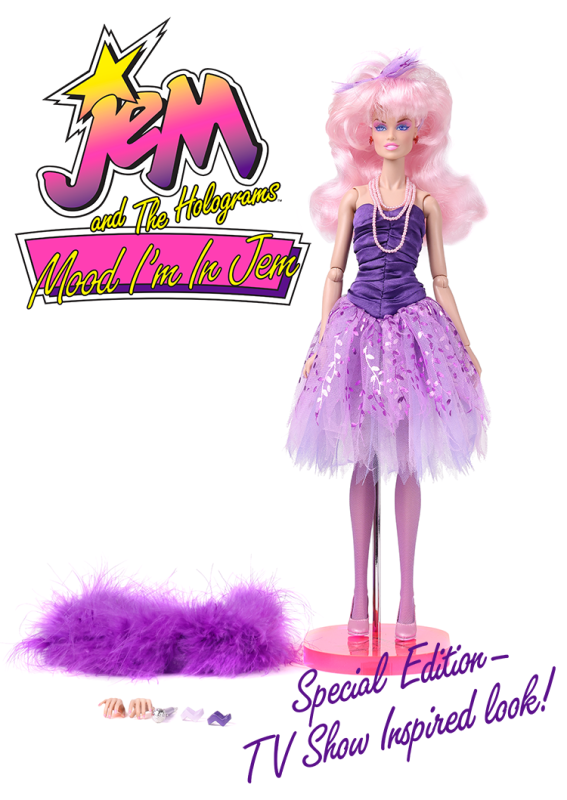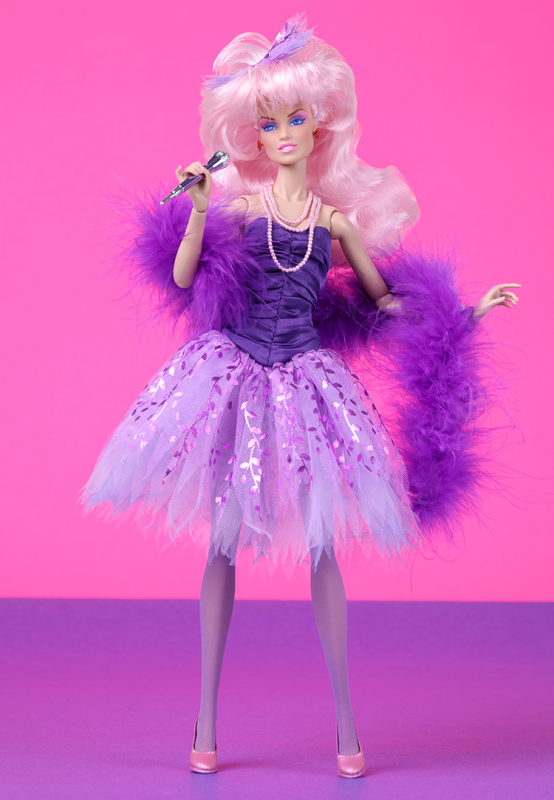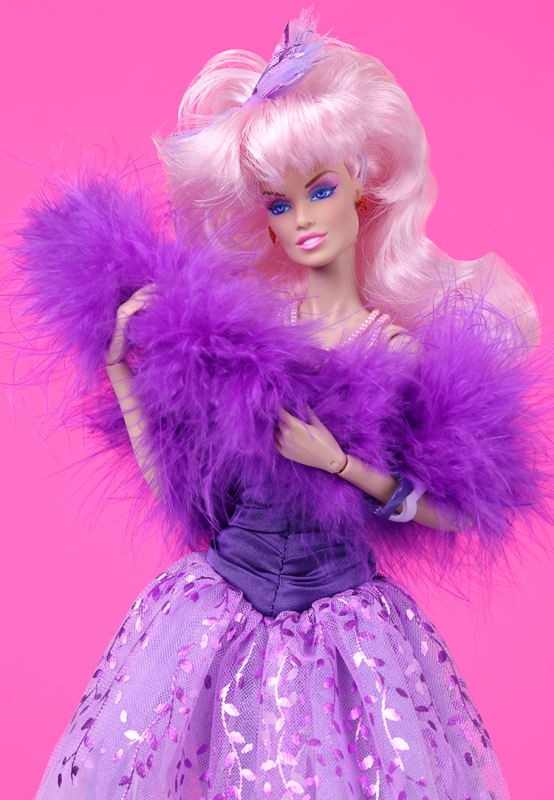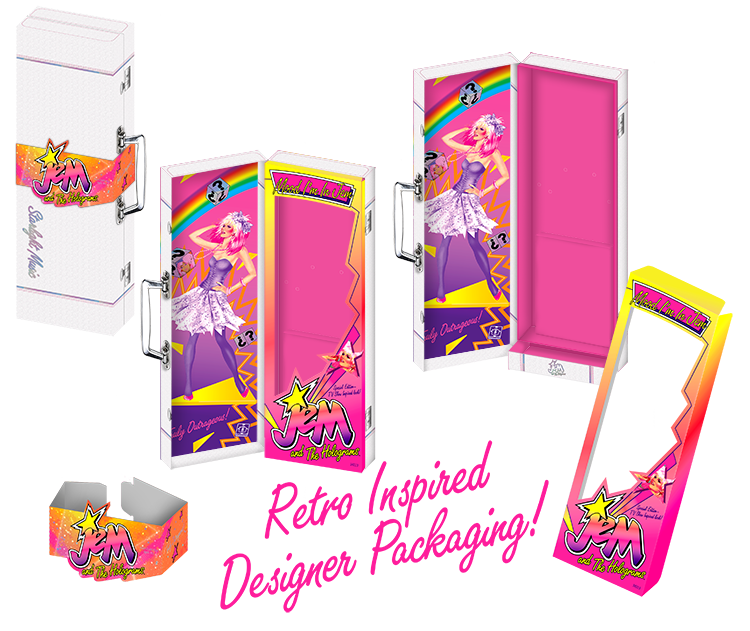 Item # 14113

Mood I'm In: The TV Show Edition

JEM™ Dressed Doll

Adult Collectible

The JEM AND THE HOLOGRAMS™ Collection

Edition Size: TBD

Expected Ship Date: Summer 2022

MSRP: $155.00 + Shipping & Handling (Only $35.00 Deposit Due Now)

Head Sculpt: JEM

Body Type: CI/JEM V. 1.5

Skin Tone: FR White

Hair Color: Pale Pink

Eyelashes: Yes, Hand-applied

Quickswitch: No
The fashion pack consists of three outfits. Each outfit looks gorgeous.
Each look has its own name. Truly Outrageous consists of a pink dress which is shimmering and has ¾ sleeves, glamorous silver belt, pumps, and earrings. Moreover, there is a pink hanger to display the outfit.
American Beauty consists of mini-dress with American flag colors, the tulle boa, bracelets, stocking with stars, and a hair bow. There are also glittery pumps, earrings, a microphone and a pink hanger.
The Award Night outfits is total black: black dress, dark green shoes, and black gloves.
The outfits are packed in an exclusive package. The cost of the pack is $135. The expected delivery period is Summer 2022.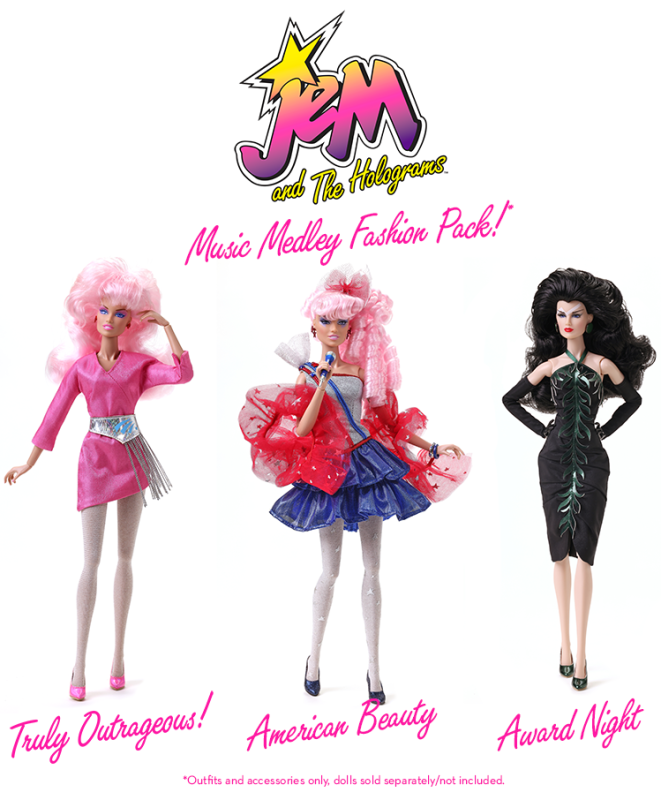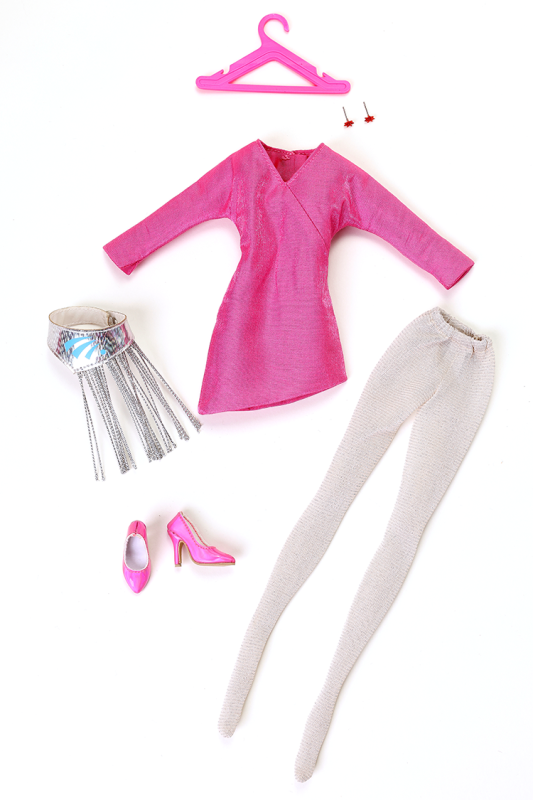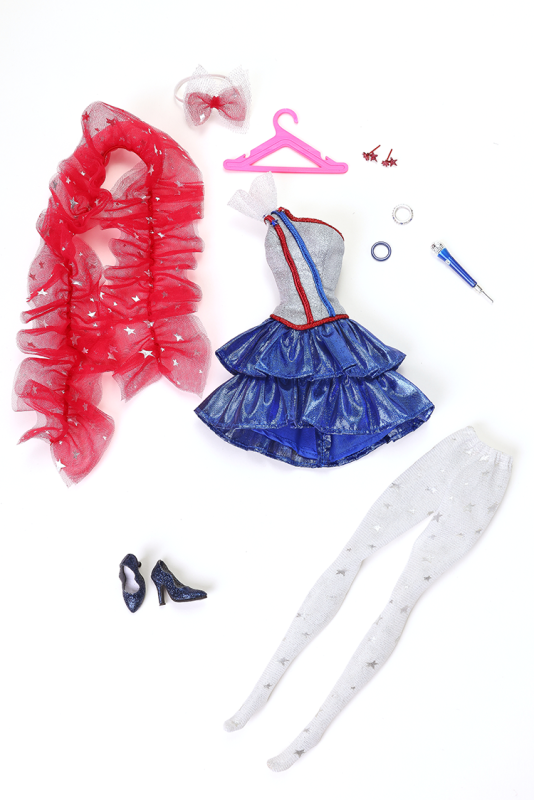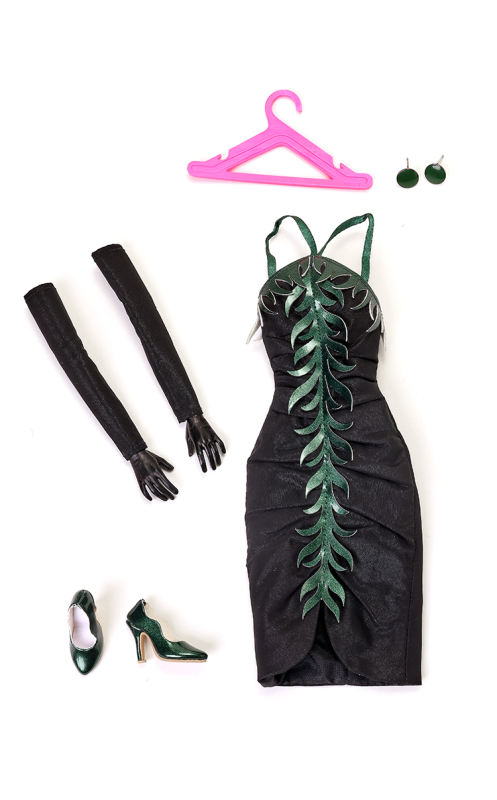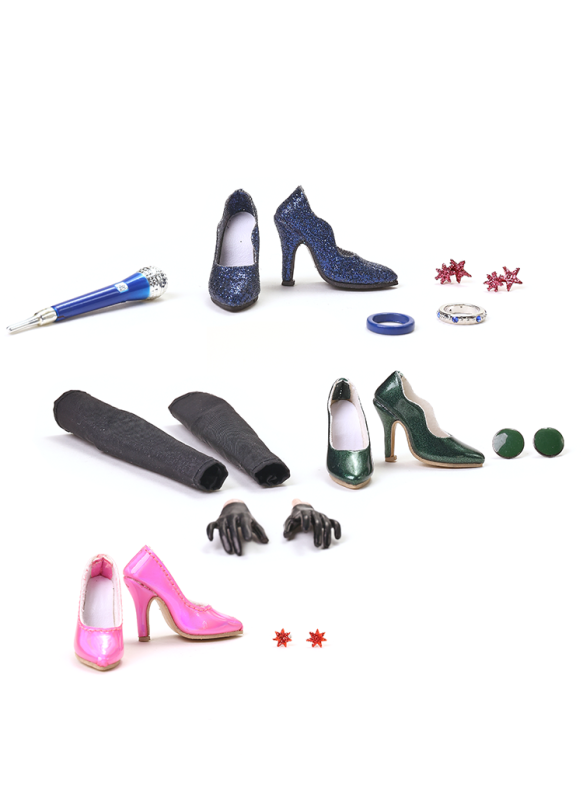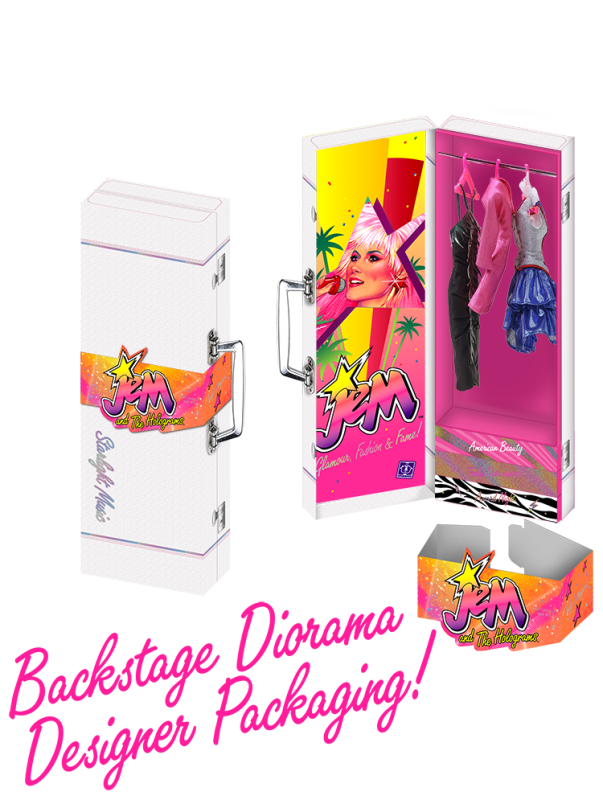 Item # 14114

Music Medley Fashion Pack

Adult Collectible

The JEM AND THE HOLOGRAMS™ Collection

Edition Size: TBD

Expected Ship Date: Summer 2022

MSRP: $135.00 + Shipping & Handling (Only $25.00 Deposit Due Now)

Body Type: Fits CI/JEM V. 1.5

**FASHION PACK ONLY, DOLLS SOLD SEPARATELY**