Welcome to our community!
Feel free to add items to our marketplace, subscribe to groups and authors.
Also follow our
Instagram
!
Misaki - ​Retro Girl by Integrity Toys
Bright and colorful doll is presented by the Integrity Toys. At this time, we may enjoy the Japan skin tone and some retro style. This is a dressed doll and her name is Misaki. Misaki belongs to The FR: Nippon Collection.
The retro combination of the color makes the doll unusual and style. She wears long blue stockings, a colorful shirt that is decorated with M letter in different colors. There is also orange skirt with purple pockets. Purple dress shoes complete the outfit. It seems that Misaki is going to some Disco party.
She has dark brown long hair (two high ponytails). Her pink lipstick shines out and fits well to her massive ring. She also wears massive earrings. In fact, the expression of her face is mystery and charming at the same time.
This total looks was designed by David Buttry. The edition is limited, just 300 dolls are available. The shipment date should be late December or early January.
The pre-order of Misaki Retro Girl will be available through different distributors, and so the price may vary.
Would you like to join Misaki and go to some disco party?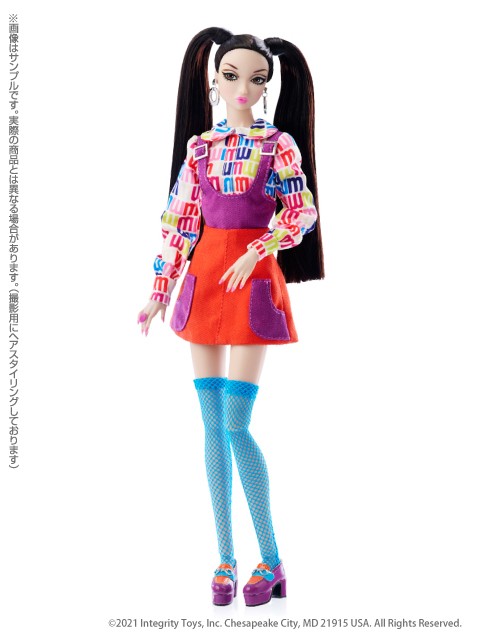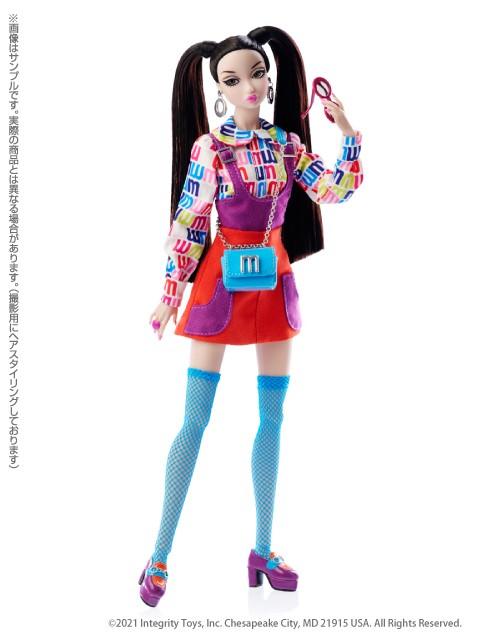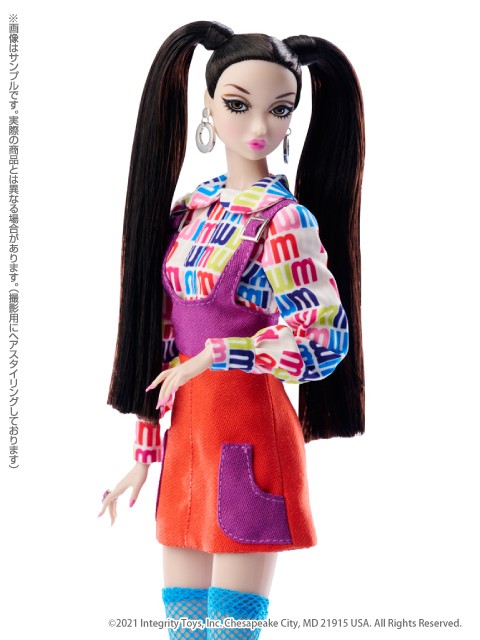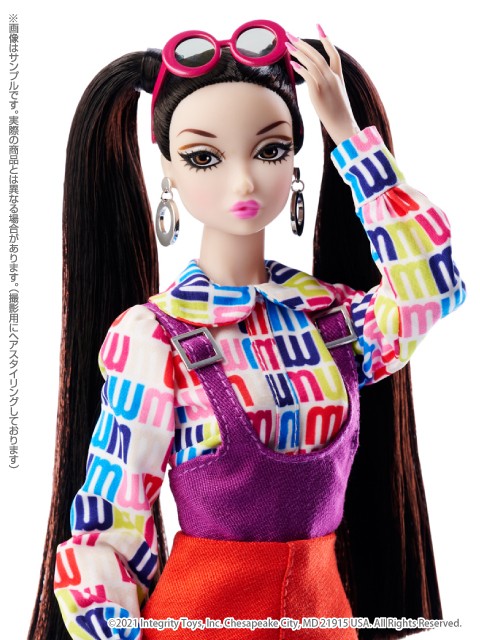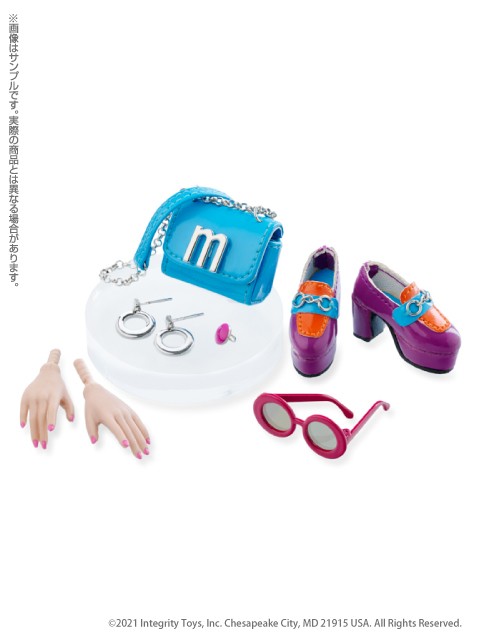 Item # 81092
Retro Girl
Misaki™ Dressed Doll
The FR: Nippon™ Collection
Head Sculpt: Misaki
Body Type: Misaki
Foot Sculpt: Articulated Ankle
Skin Tone: Japan
Hair Color: Darkest Brown
Eyelashes: Yes, Hand-applied
Quickswitch: No
Edition Size: 300 Dolls
Expected Ship Date: Late December 2021/Early January 2022
Pre-Ordering Retro Girl Misaki
As the Misaki line is part of FR: Nippon, pricing and other details will be handled through their distribution channels and dealers.
US and International Customers:
Azone is allowing priority pre-ordering from US and international customers starting at some time on November 24, 2021 from any one of these sources (check these sites out from time to time starting on November 24):