Welcome to our community!
Feel free to add items to our marketplace, subscribe to groups and authors.
Also follow our
Instagram
!
​Star Ace Minerva MacGonagall — Opened Pre-order
What a great news for the fans of Harry Potter we have! And if you like 1/6 scale figures, keep reading! Star ace has presented Minerva McGonagall for a pre-order.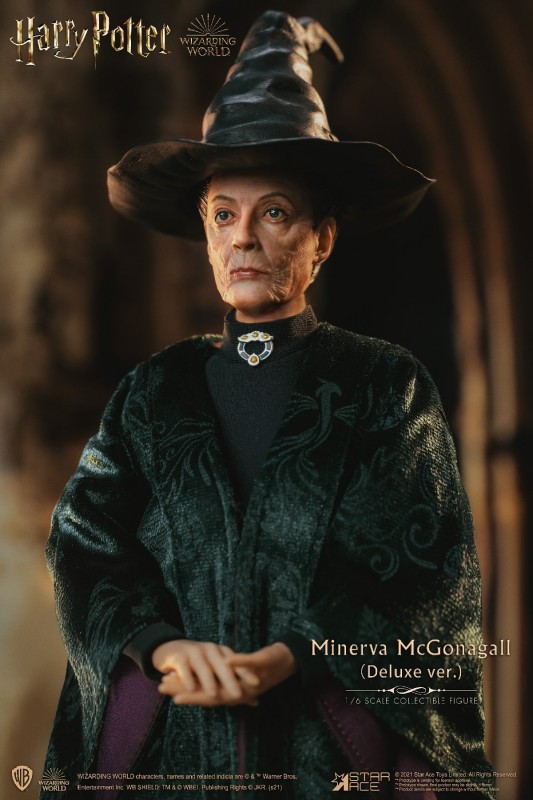 All Star ace figures are distinguished by a perfect life-like portrait and degree of details. McGonagall is not an exception. You will get a lot of additional items and accessories in this set, and so you will have many different options for play and photo shoot.
As you may know, Minerva is a professor who teaches the first year students.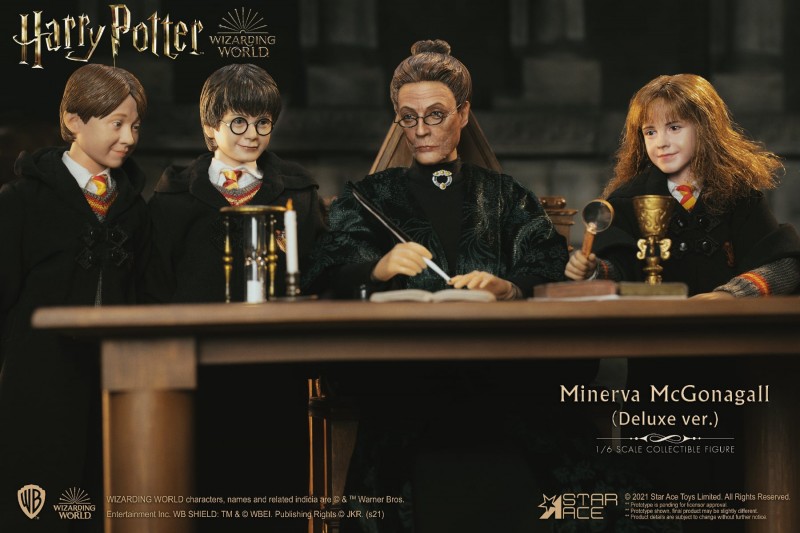 This figure looks so similar to that character. The figure is 29 cm tall and has articulated body. Her head sculpt is hand-painted. And the face has a very detailed skin texture. You can even see all the wrinkles on her face. Is not that incredible?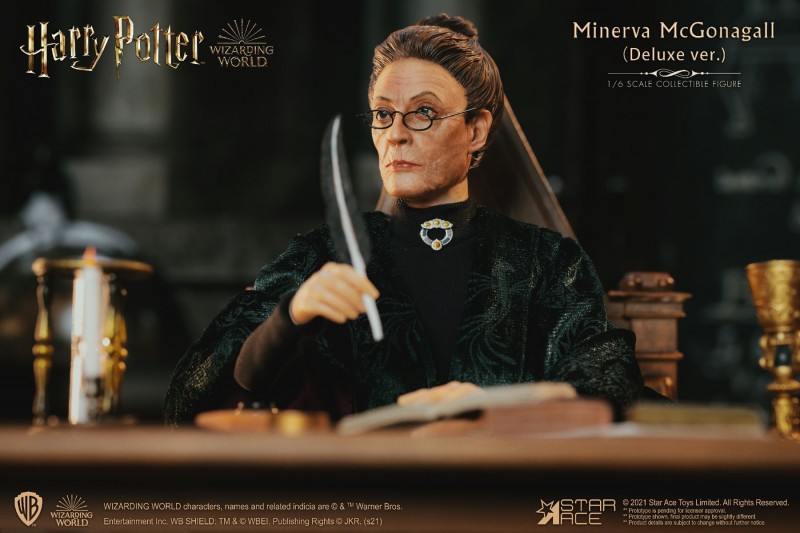 Minerva will come with the Sorting Hat, a stool, and a transfiguration cat form.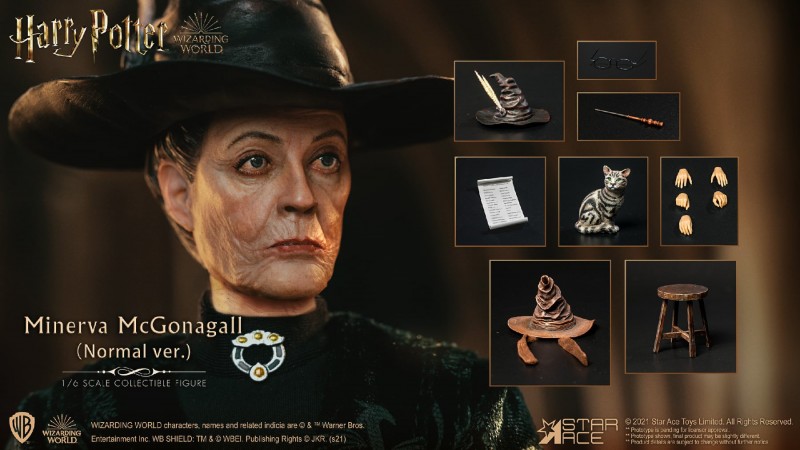 There is also a Deluxe options for the pre-order. It will contain chair and classroom desk, some books, cup, a candle, ink pot with feather pen, paper, and magnifying glass.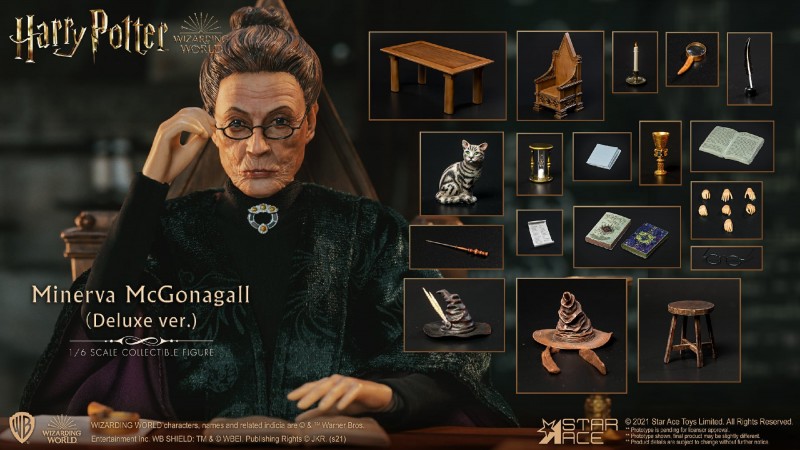 The set will also include five (and seven for Deluxe option) hands that may be interchangeable.
Her costume is also authentic: black dress, black shoes, and also green patterned robe.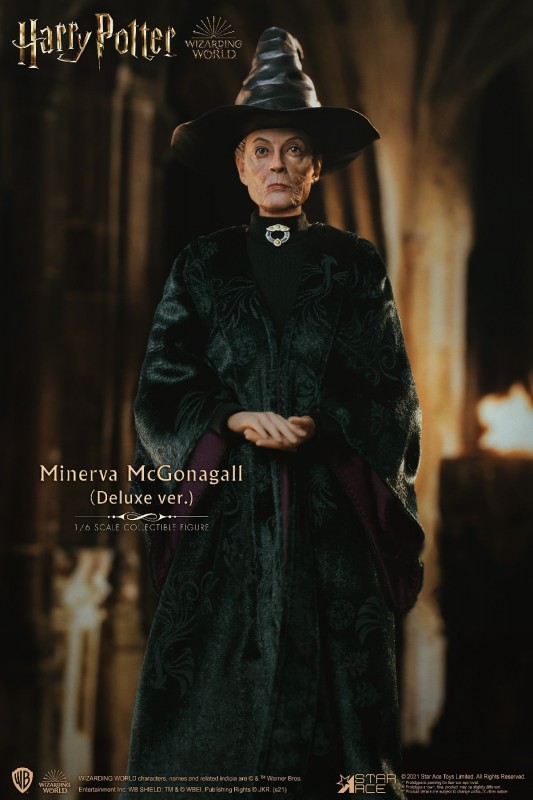 Among the accessories she will also have a wand, and new student's list.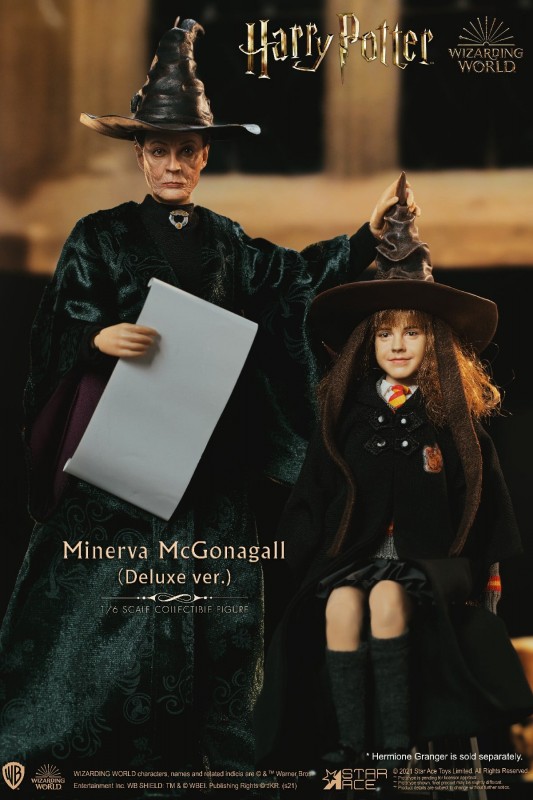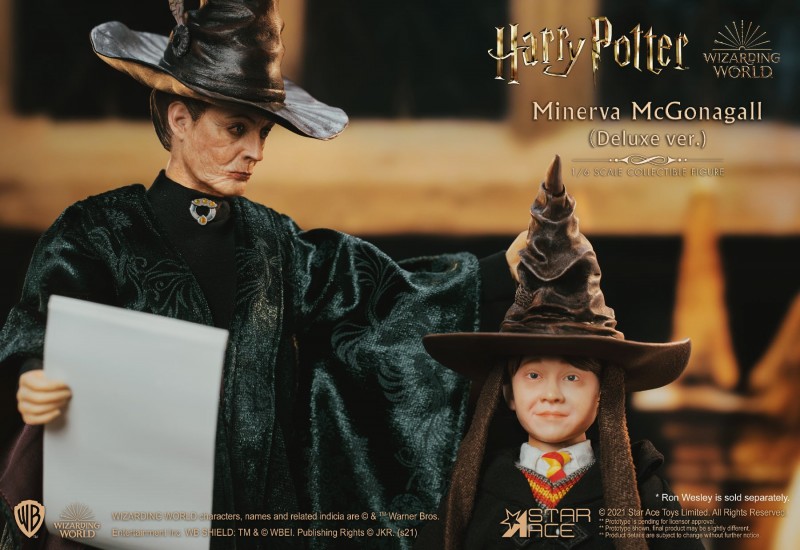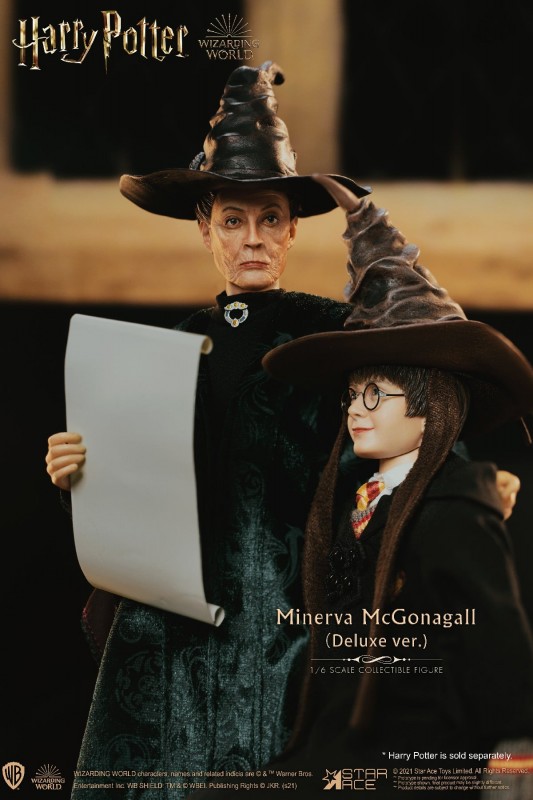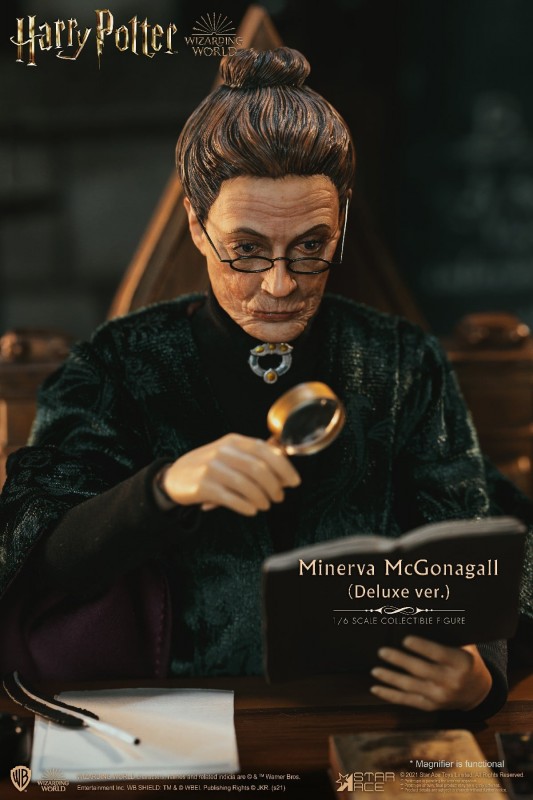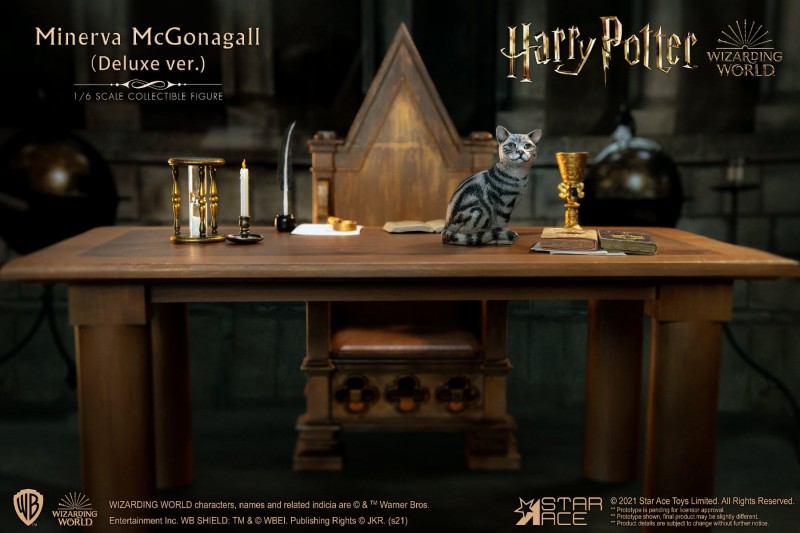 The cost of Minerva McGonagall is about $239. The Deluxe option costs about $349. There is also an option to buy a desk at about $135.
For pre-order Star Ace
So, what do you think? Do you like her face? Which of additional details do you like the most? What else would you add to the set?