Welcome to our community!
Feel free to add items to our marketplace, subscribe to groups and authors.
Also follow our
Instagram
!
Billie Eilish New Doll - LA Live Fashion Doll
The first doll of Billie Eilish was created in character from Bad Guy music video. Doll was as popular, as the singer herself. Therefore the authors of the doll are keep going, and have created a new doll. At this time, Playmated has announced about a new doll this spring. Billie Eilish Los Angeles Live is an authentic fashion doll. The details are hammered well, and feels like you are at a real concert — July 10, 2019 Shrine Auditorium concert.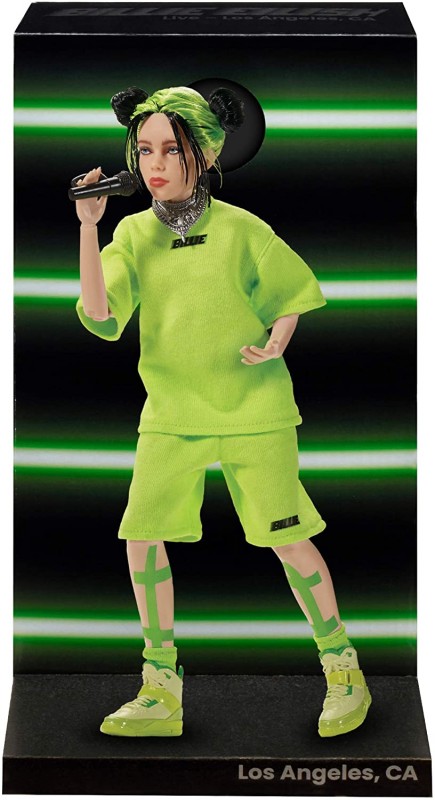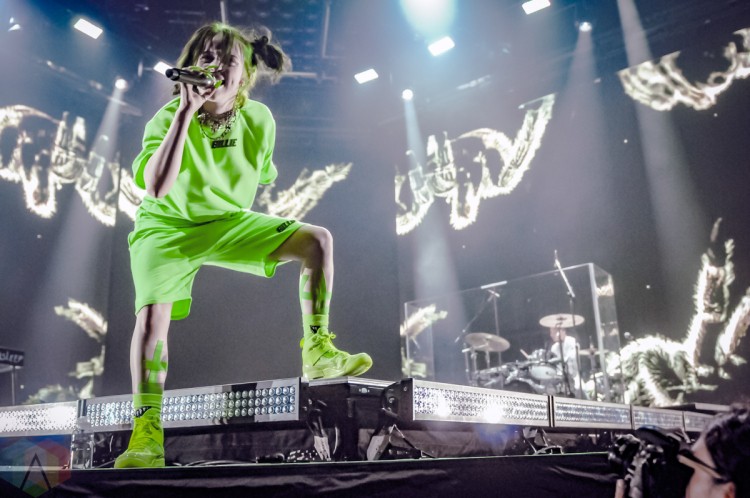 The tall of the doll is 10.5", and it has 14 points of the articulation.
Billie Doll has bright green hair with black rooted hair, and also has black hair buns. In fact, her whole outfit is just green: T-Short and short with Billie embroidery on it, green socks, tennis shoes, and some green medical tapes on the legs. She has massive silver necklace that slightly breaks the image.
Her makeup is rather simple: nude lips and brown eyeliner. The doll will come with a microphone and a doll stand.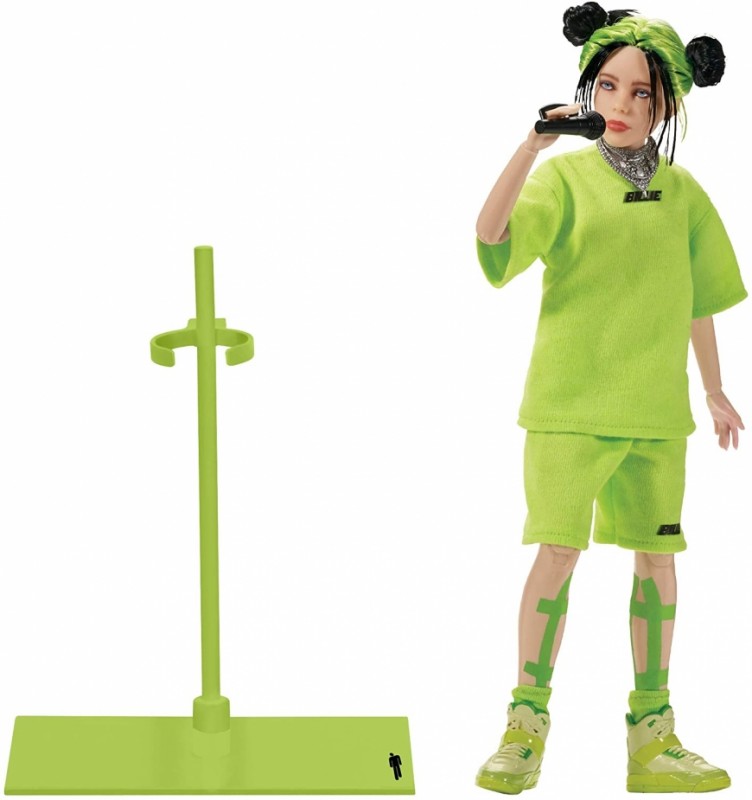 A few words about her packing: she will be packed in eco-friendly box that can be transformed into dioramic display. That would be great for some photo shoot.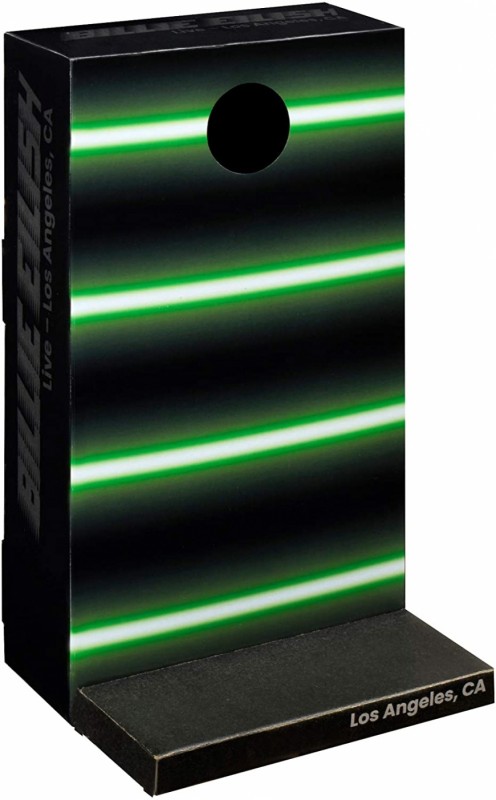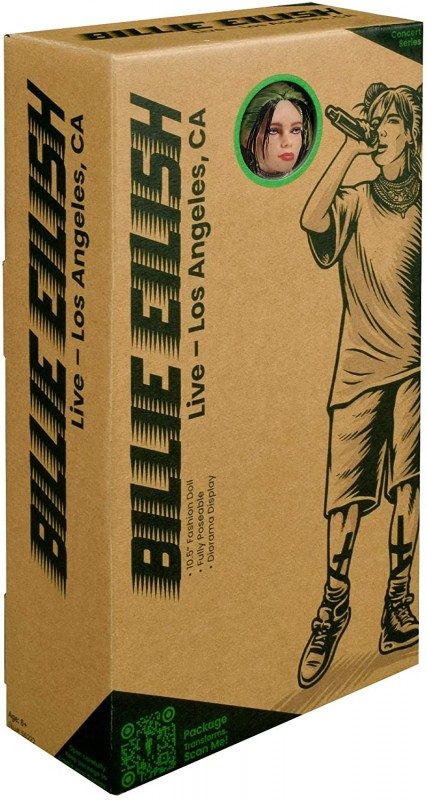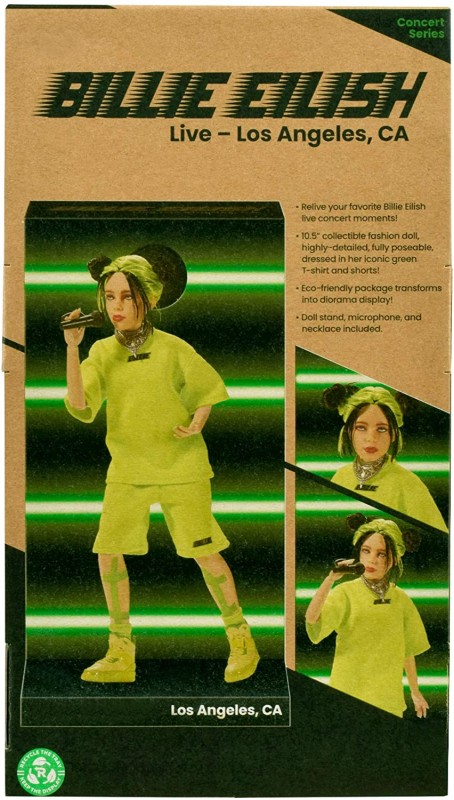 The cost of the doll is about $29.  
Store.billieeilish.com
The pre-order is open now. The release date is March, 15.
There is even more! "When the Party's Over" – this is the name of the 6" tall figure of Billie Eilish. The fans of the singer may promptly say that it is based on the music video of the same name.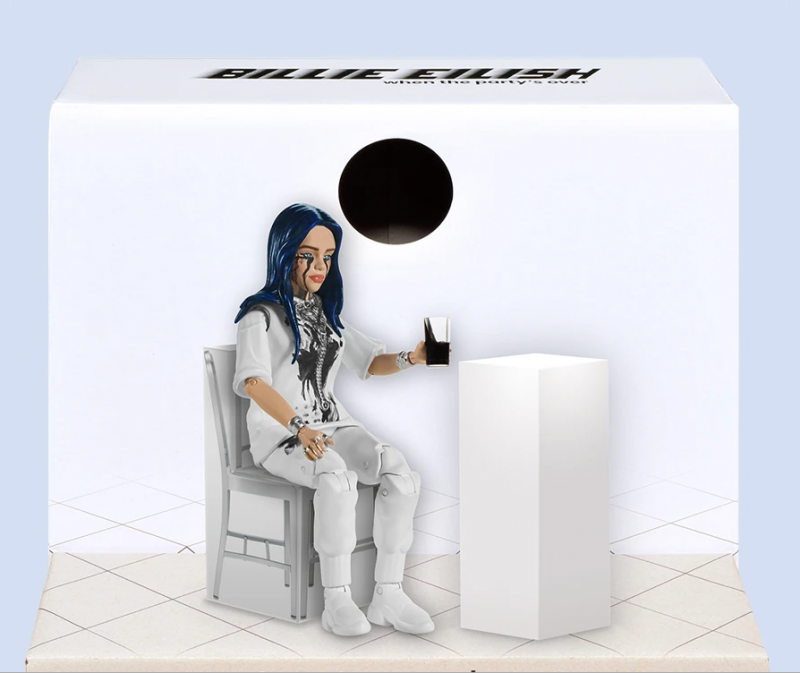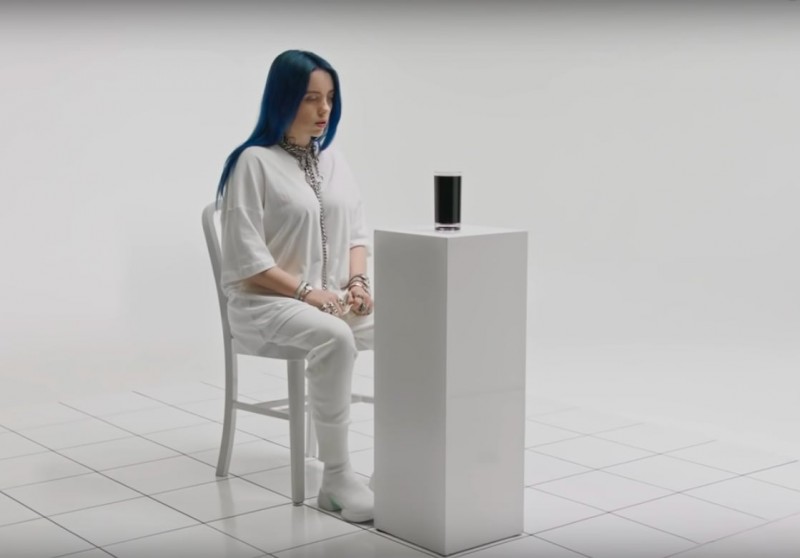 The outfit is white: pants and T-shirt with some dark paint in front. Her white boots looks stunning! Blue long hair and some makeup stains – that is how the party is getting over. Maybe she cried? Or maybe her makeup remover ran out ;)
Billie has some accessories: silver bracelets and rings. The body of the figure is poseable and fully articulated.
Which doll of Billie Eilish looks more realistic to you?