Welcome to our community!
Feel free to add items to our marketplace, subscribe to groups and authors.
Also follow our
Instagram
!
First Barbie Pink Collection Doll Designed by Robert Best
Pink is in the air! Meet a new Barbie Pink Collection. This color always causes only good and positive vibes, and it can be very fashionable. This is exactly what the designer Robert Best has proved. But in some cases, it is necessary to be careful with this color – one may easily cross a fine line.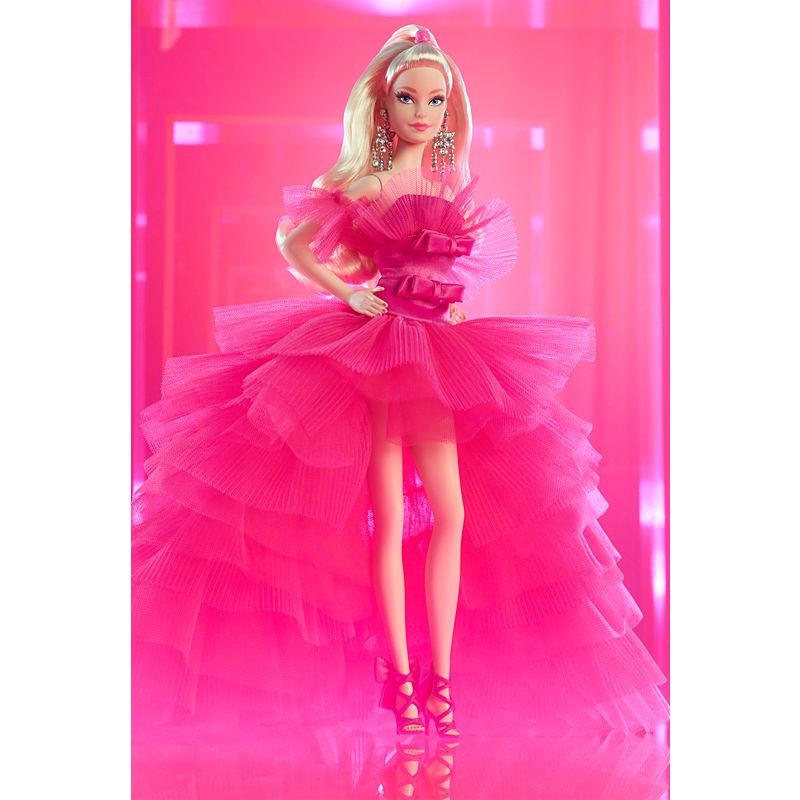 Honestly speaking, Robert Best is not just the Senior Director of Design, but he has done a lot more within 20 years including the Barbie Fashion Model Collection. Due to his great experience, we may now enjoy a celebration of the global icon and branded color.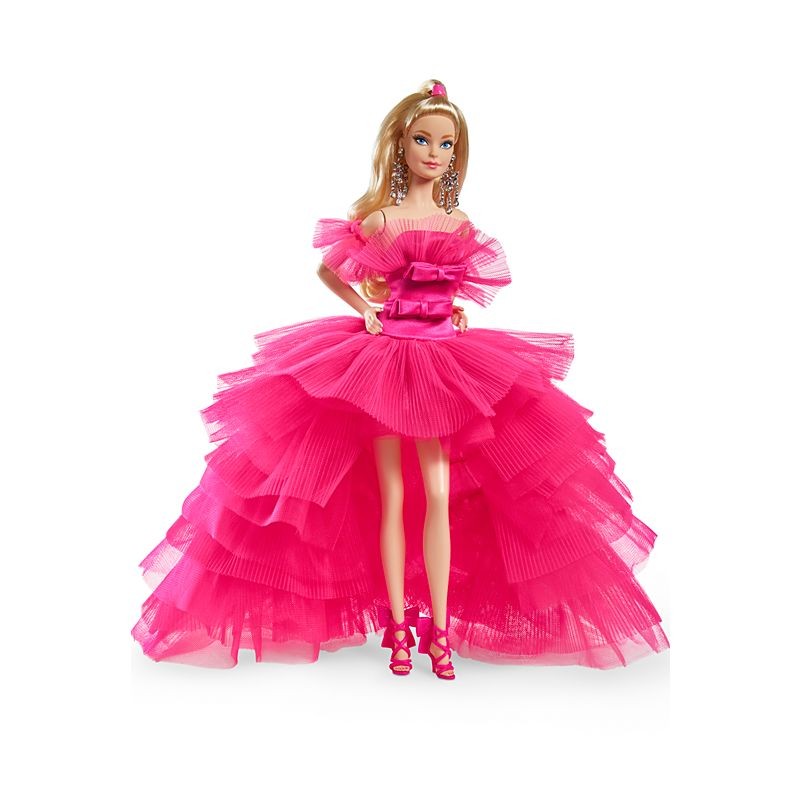 First Barbie in this collection looks classic: long golden hair, blue eyes with long eyelashes, and a cute little smile with pink lipstick. Massive ruffled layers will catch your eyes at once, the gown has massive train. Two cute bows in front of her gown are aligned with the bows on her pink sandals. Her open shoulders give her elegance, and ruffled gown fully opens her long and lean legs.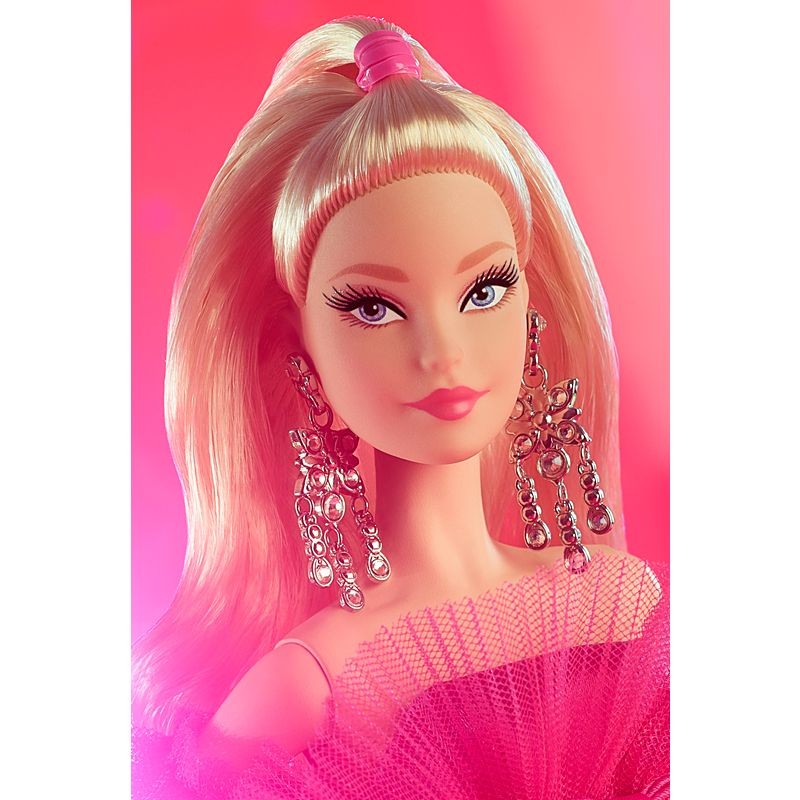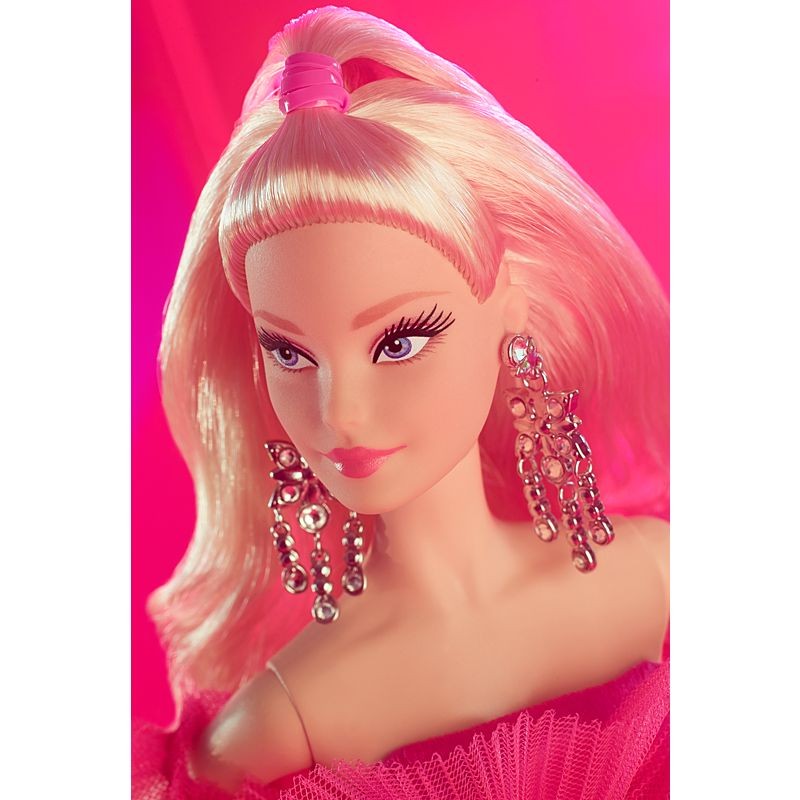 Massive earrings are the only accessories she wears. And it is good, and does not load the whole image. Her finger nails are also painted in pink.
The body of the doll is Silktone, and so that it is posable. The sculpt is ModelMuse. The doll comes in the branded pink box that may be used for displays. There is a sketch of the doll on the back of the box. The cost is $100.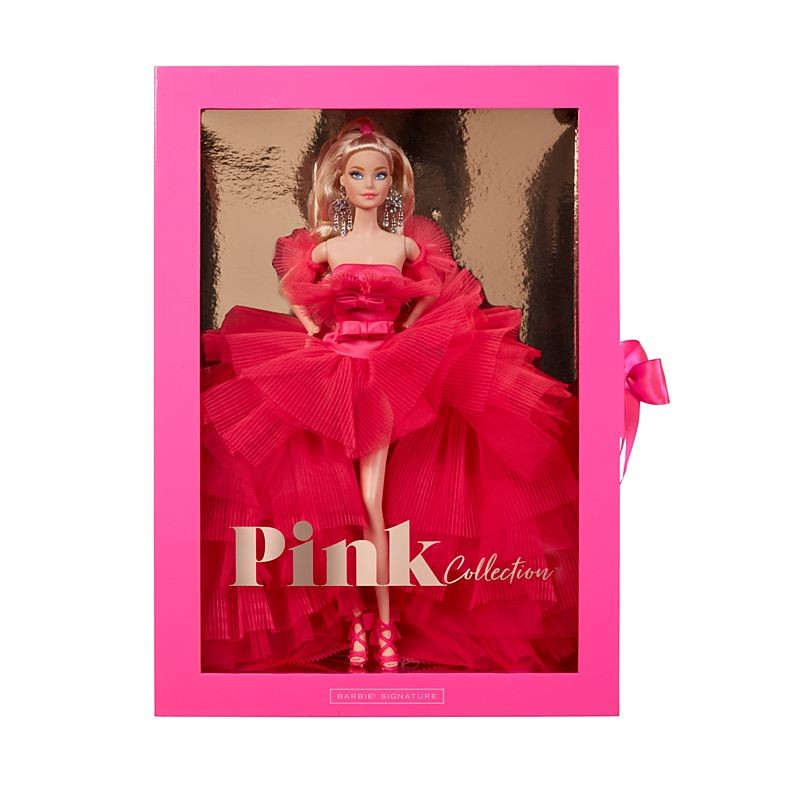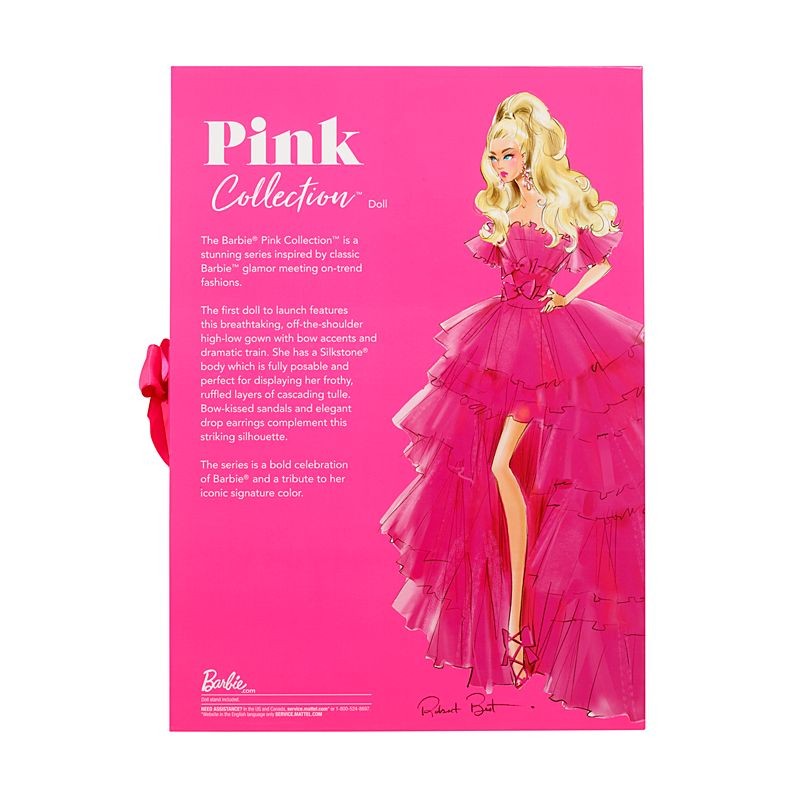 All pictures are taken from the official site Mattel
However, this doll got a low rating. Maybe her price is too high? Or is it about the quality? What information do you have?