Welcome to our community!
Feel free to add items to our marketplace, subscribe to groups and authors.
Also follow our
Instagram
!
​Gothic and Inspirational Siddal by Kingdom Doll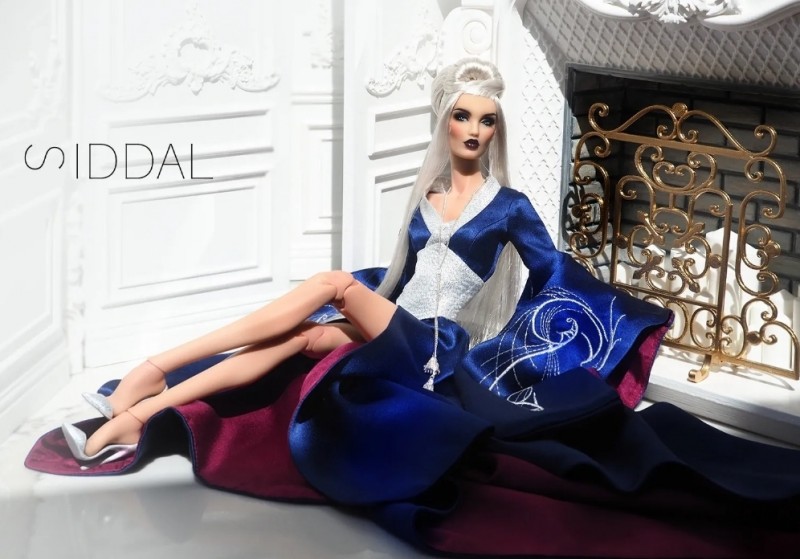 Kingdom Doll has been finally ready to show us their new doll. Her name is Siddal. You may know this name as it belongs to the famous artist model Elizabeth Siddal. She is a strong woman who is very influential and her character is perfectly reflected in the doll.
Siddal doll is to be released on August, 9th, at 6 PM UK time.
Siddal is a real Gothic beauty combining East and West. She wears rich silk satin Kimono. The color is vibrant indigo blue. It has a silver lame neckline. And the kimono sleeves – ah! They are just wonderful! They are so dramatic due to silver dragon embroidery (this design is the first in Kingdom Doll), and so charming at the same time. There is a silver accent due to the waist cinching belt. The silver shoes complete the whole outfit and repeat the texture of the neckline and belt.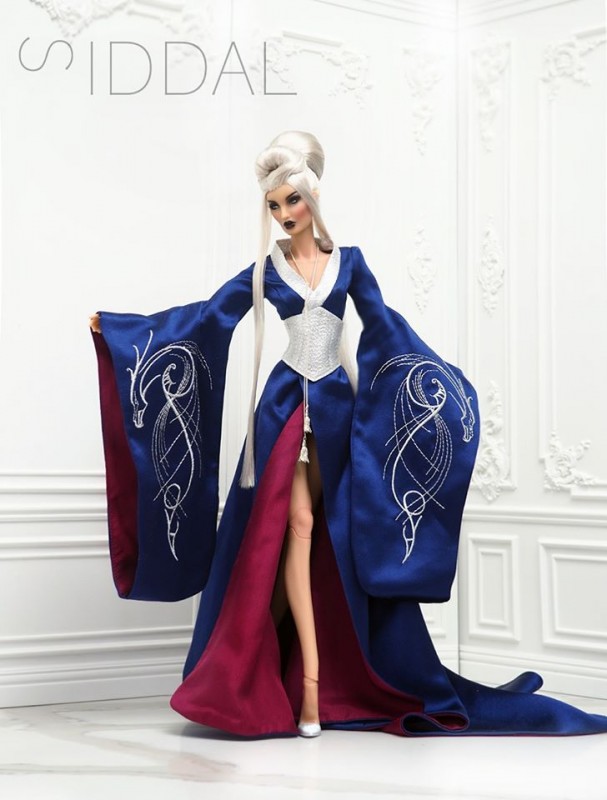 One simple accessories – a silver necklace that looks so sophisticated due to clear Swarovski crystal.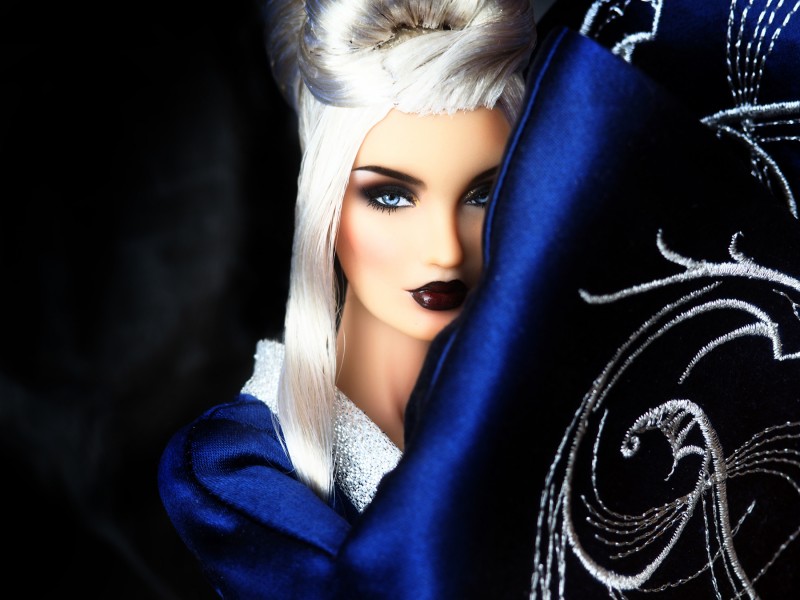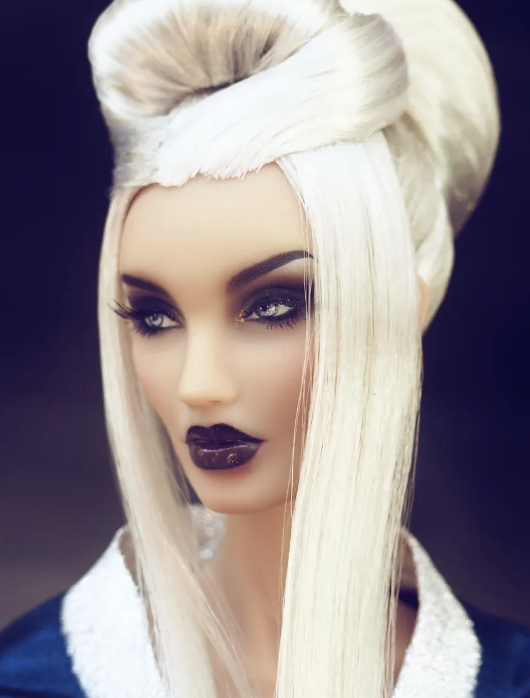 She has blue eyes that are perfectly emphasized by dramatic makeup. The makeup is inspired by Pat McGrath Subliminial Mothership palette. She wears cool smokey charcoal shadows and deep black cherry gloss. And she has classic French manicure.
Her long grey wig completes the whole outfit and may be considered as a modern interpretation of Geisha: a high updo and long locks of hair.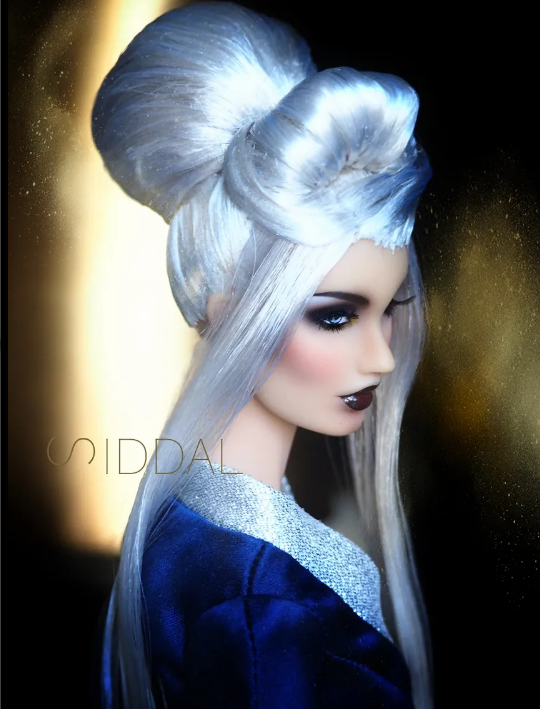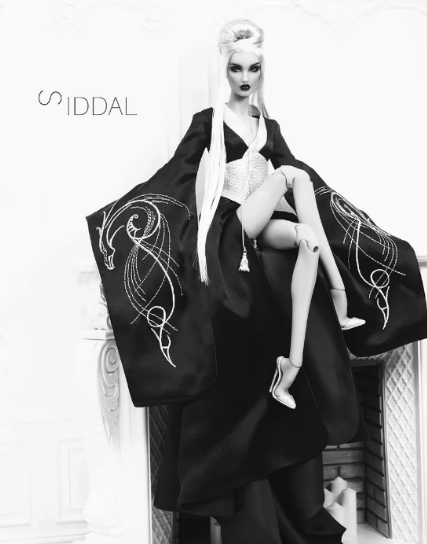 The cost of the doll is $795 USD. There are just 50 dolls are available worldwide. The doll comes in pale blue doll box with the brand logo. There are also additional set hands and a black doll stand. 
All pictures are taken from the official site KINGDOMDOLL