Welcome to our community!
Feel free to add items to our marketplace, subscribe to groups and authors.
Also follow our
Instagram
!
​Barbie Devoted New Doll to Soccer Player
All fans of football may now enjoy a new Barbie doll. A new doll is about Alex Morgan. She is a famous girl who is co-captain of the women's national soccer team in the USA, who won FIFA Women's World Cup championships, and who is named as female athlete of the year by ESPY. This story is very inspirational and will become a real role model for the next generations.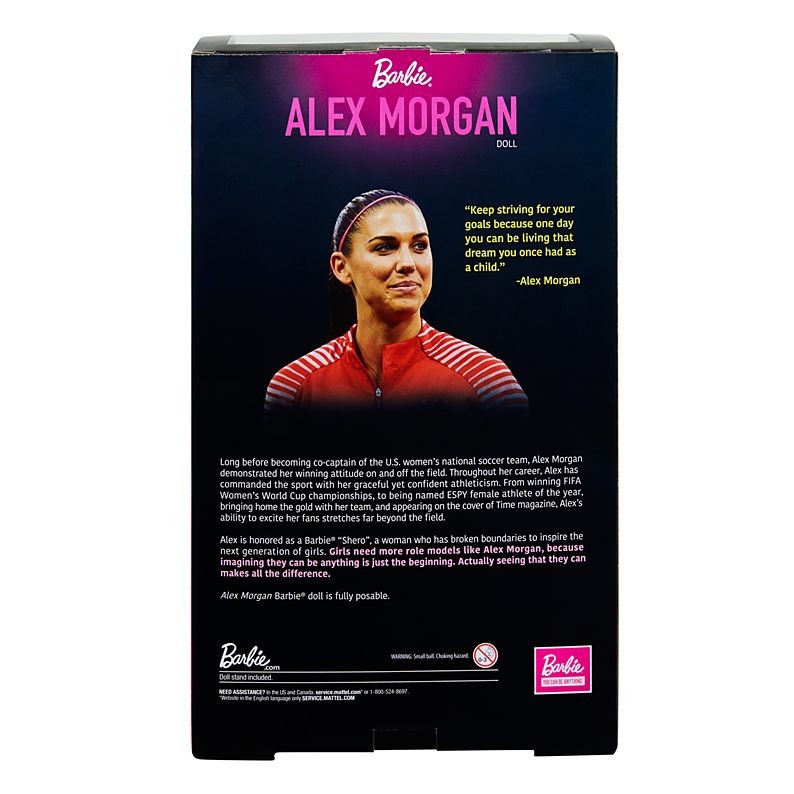 Carlyle Nuera, a Barbie Signature Lead Designer, has been inspired by all achievements of Alex Morgan and her influence on the world. And now we can see Alex Morgan Barbie Shero Doll. Even though the designer is not a big fan of sport, he knew about Alex and all her work that has been done for women soccer players, and so it was a real honor to create this doll.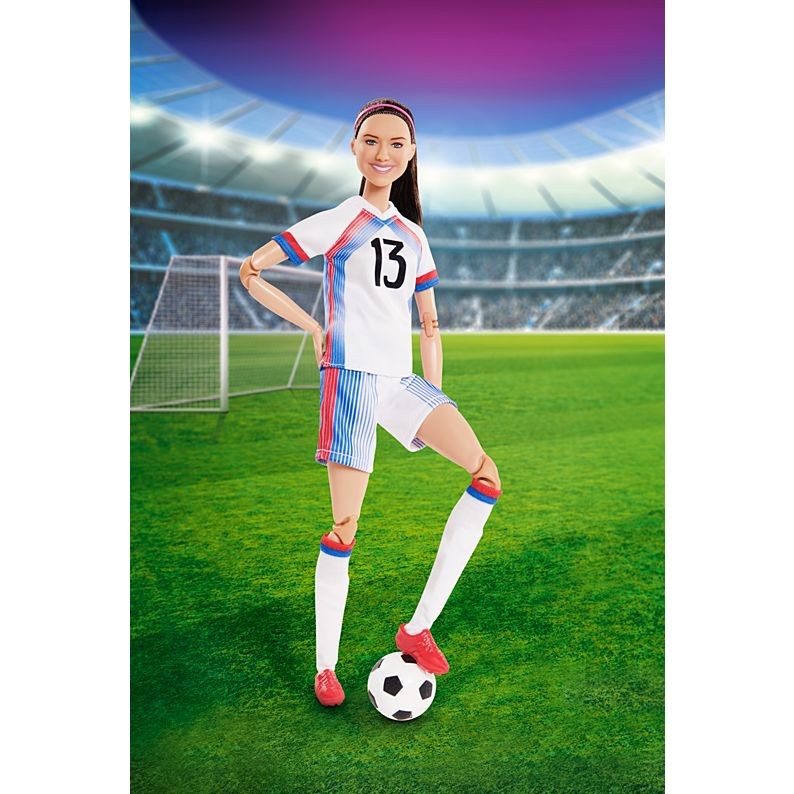 Shero Barbie doll is a girl with radiant smile, high ponytail and a cute, little pink headband. She wears a white soccer uniform with red and blue lines. Her name is printed on the back of the shirt. And her number is 13. Her uniform is completed with red cleats, white socks and shin guards.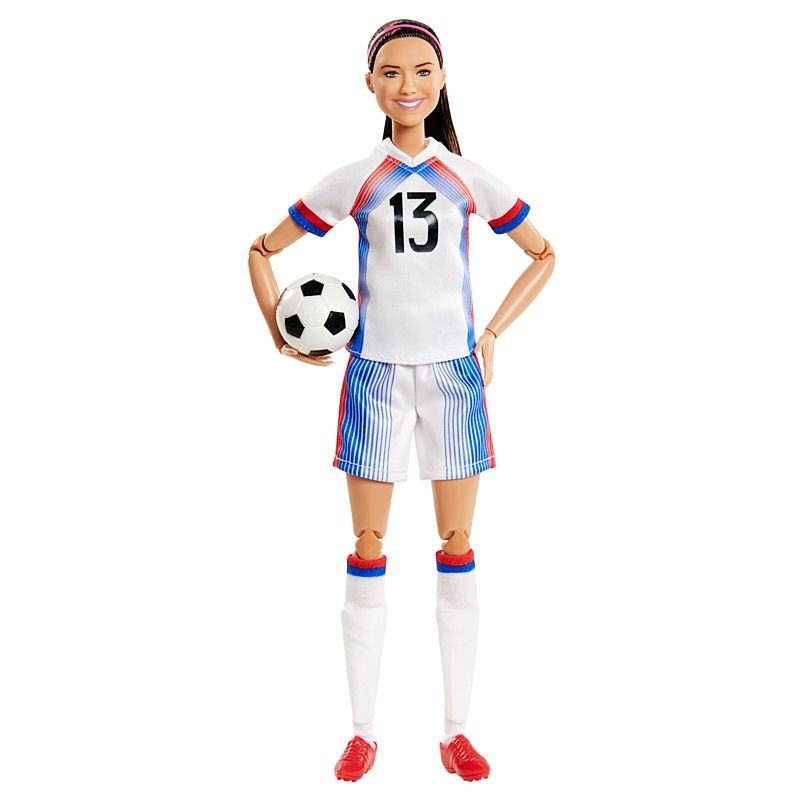 The doll comes with a soccer ball to give her image a more winning look. The doll has articulated body and comes with a doll stand, so that the doll will be more alive. It would be a great addition to any role model Barbie collections.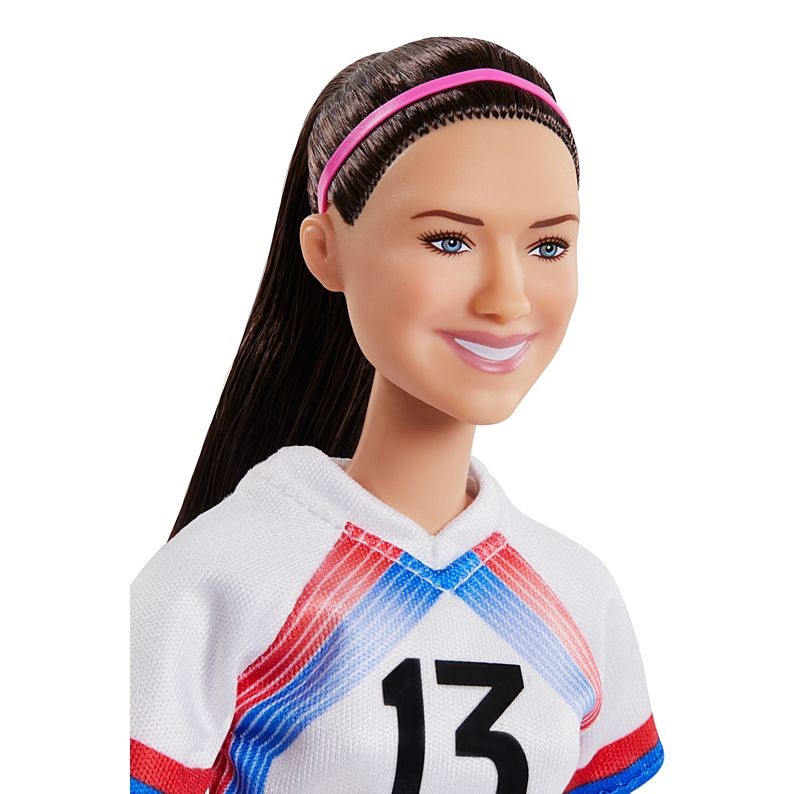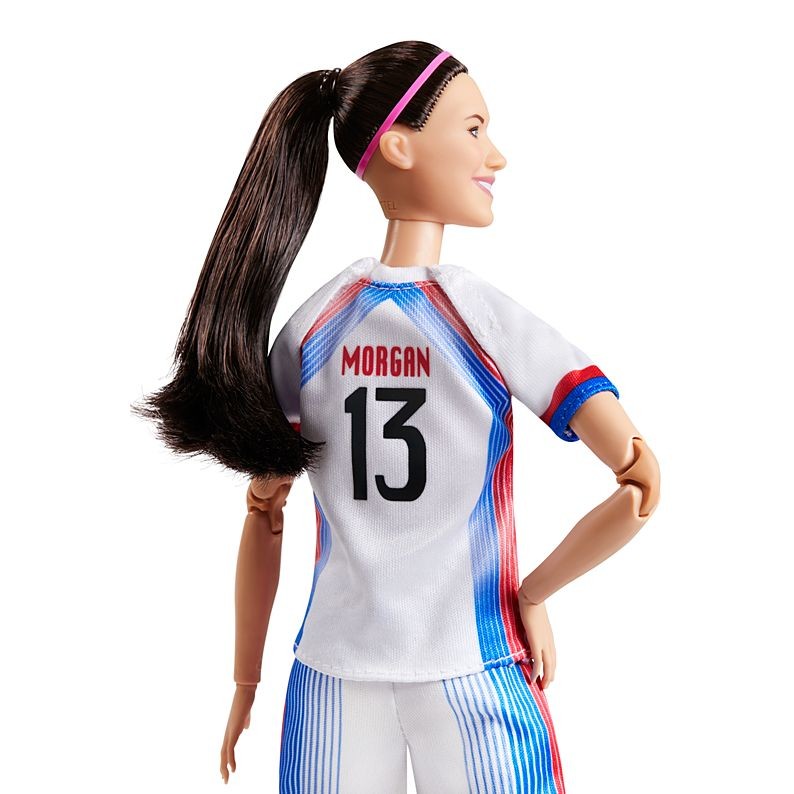 The cost of the doll is $29,99.
Follow your dream, and one day a Barbie role model will be devoted to you just like it has happened with Alex Morgan
All pictures are taken from the official site Mattel