Welcome to our community!
Feel free to add items to our marketplace, subscribe to groups and authors.
Also follow our
Instagram
!
Preordering new Saffi doll from Meadowdolls
Meadowdolls has announced a pre-order of new dumping size doll. We may enjoy another cute face with big eyes! Her name is Saffi. The doll will be available in three faceups: honey,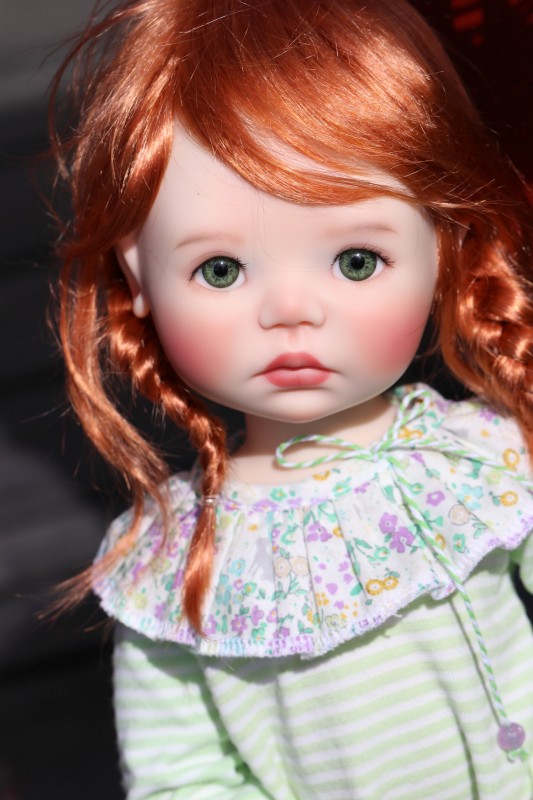 tan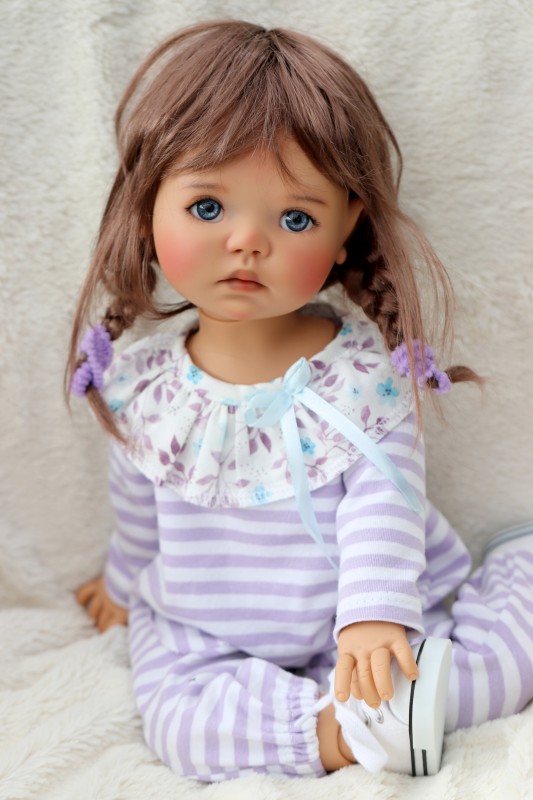 and sunkissed.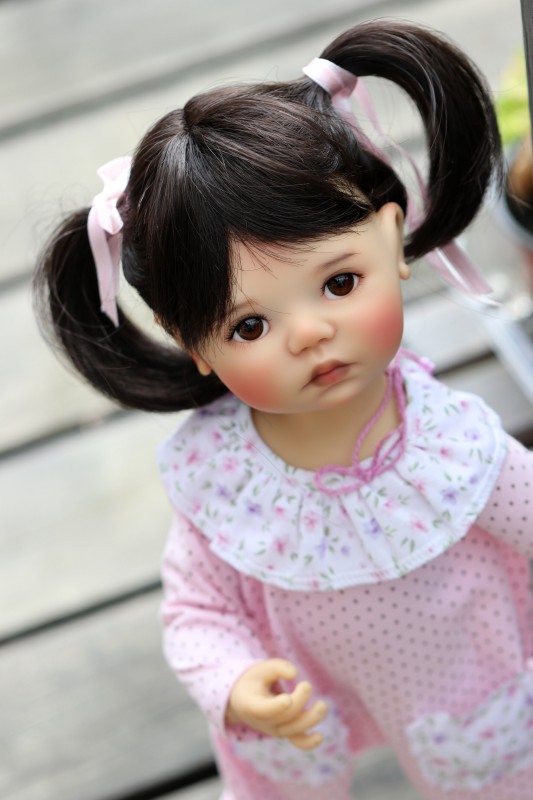 The sunkissed faceup will be the last this time.
The pre-order of Big Saffi will begin on July, 1st, and last till July, 12th.
So, what will we have? As you may know, the size of the dumping doll is 46 cm (18 inches).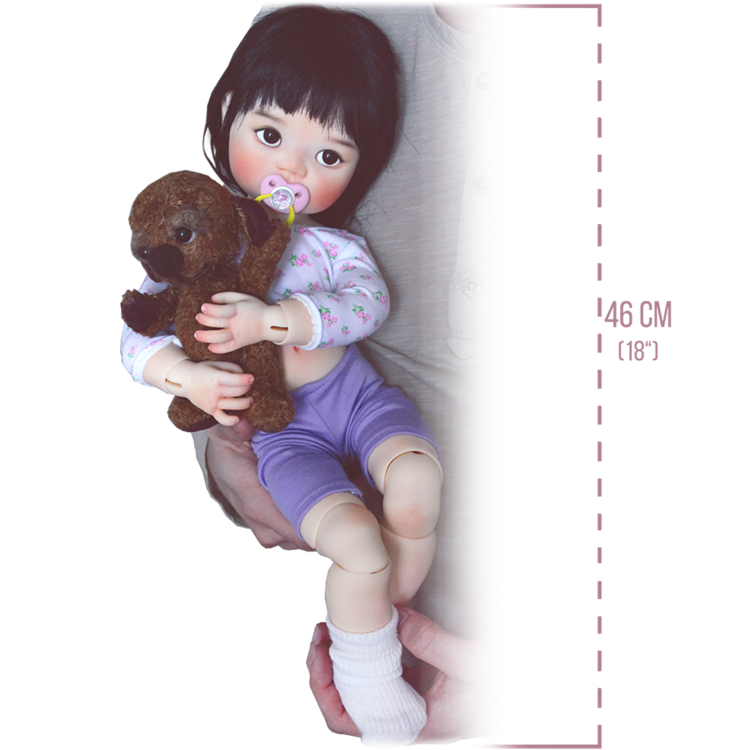 Saffi has sweet face and distinctive eyes. The eyes are 18 mm. Any doll you order will come with random eyes. Also, the doll will be arrived nude: no wigs, clothing, or other accessories. It is you who will decide what your Saffi be look like.
As we have mentioned, three faceups will be available. However, there is another option to be chosen during pre-ordering: Charlene's Smith faceup. This faceup is available for blank dolls, and just 20 may be pre-ordered.
By the way, you may select an option with extra freckles. These freckles will be done by the author on the factory faceup. All these options may be selected in the drop menu during the order: H = honey, SK = sunkissed, B = blank = no faceup, FF = factory faceup, and BB = big baby doll.
A cost of the blank doll with random eyes is $955. A doll with factory faceup will be $995. A delivery time is 6-9 months after the end of the preorder (about 180 days).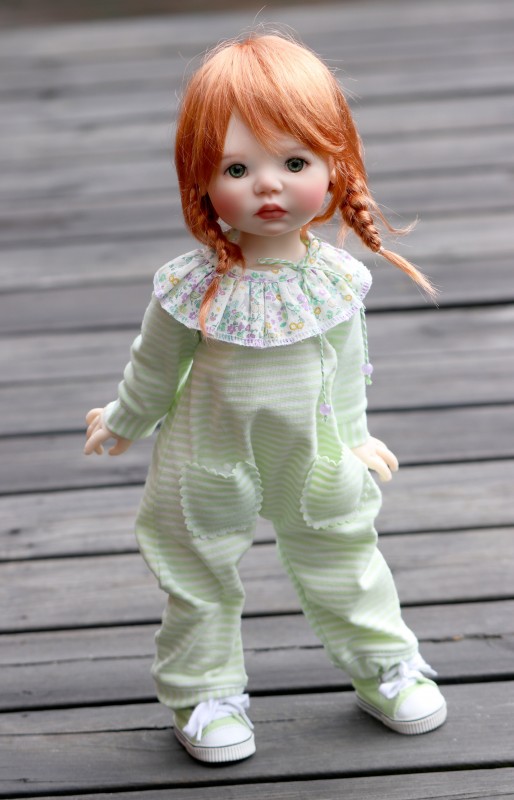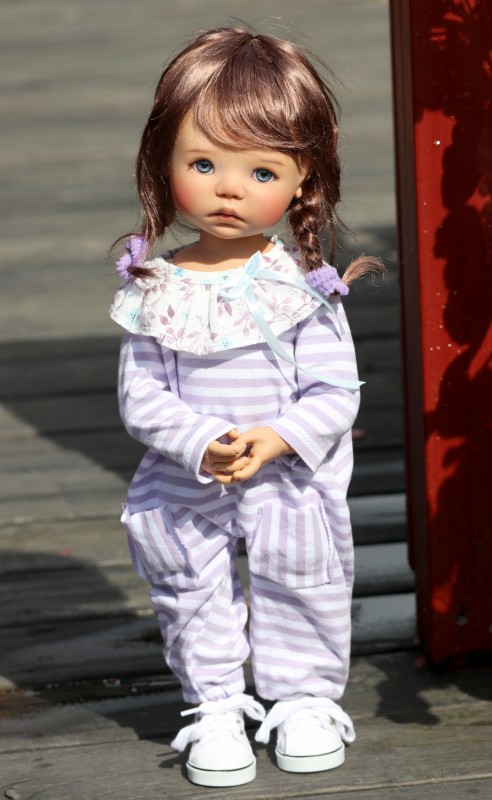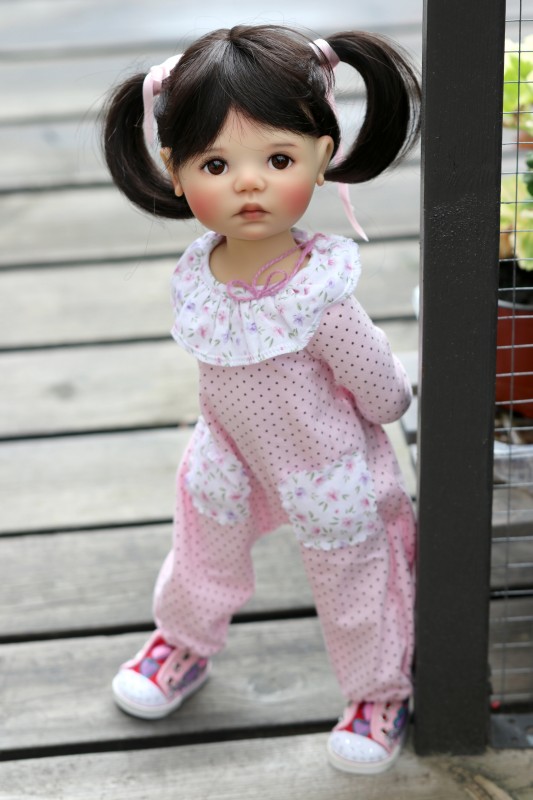 All pictures are taken from the official site Meadowdolls
P.S. Moreover, a pre-order of Big Bailey will be available right after Saffi, on July, 15th. It will be finished on July, 26th.