Welcome to our community!
Feel free to add items to our marketplace, subscribe to groups and authors.
Also follow our
Instagram
!
​Prominent and French Chic at JAMIEshow New Collection
New collection by JAMIEshow is truly inspirational and charming. Moreover, the variety of details, materials, accessories and wigs are impressive!
Bonjour Paris – this is the name of the Muse collection by Owensu and it really reflects the mood of this new collection.The collection is massive, we must say. There are not only dolls but also accessories and furniture.
There are three female dolls and three male dolls. All dolls are 1/6 scale, and all wigs, and accessories, and clothing will fit only for the dolls of this size.
Female basic dolls come with clothes and accessories, and male basic dolls will come with only underwear, slippers, dressing hand, wig, a doll stand, and authenticity certificate.
The basic doll girls wear short dress of different colors (white, black, and pink) which is decorated with sequins. Blond, black and dark brown hair, different expression of face make every doll unique.
The cost of any basic doll is $450.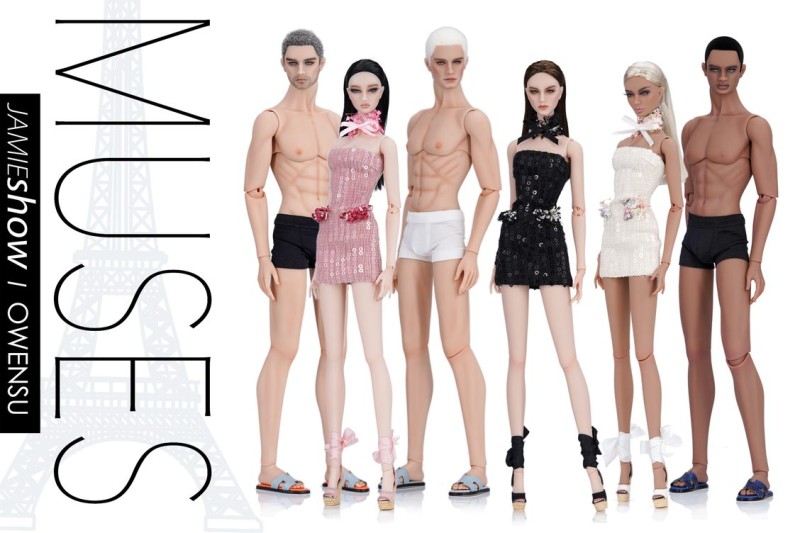 This collection also offers separate looks for female and male dolls. There are 15 Looks. Each Look is amazing! The colors and materials are well combined. There are long and short gowns, hats and coats. Every female outfit is absolutely gorgeous!
Female Looks are bright and unusual. Some classic pants may be combined with lace shirt with flower print. And yellow and pink suits will be prominent in any event!
The cost of the Look starts from $100.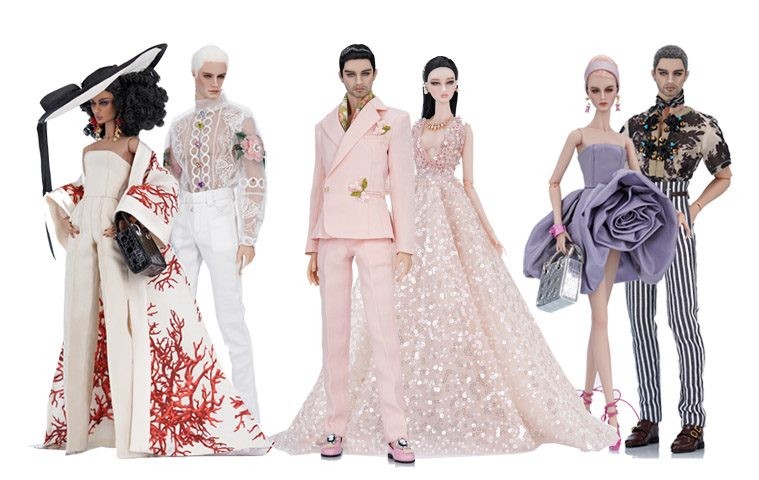 This collection also includes accessories for girls and boys. Shoes, purses, flowers, socks may be selected among 14 Accessory Packs. The cost of the pack starts from $95.
Wigs and furniture may be also selected. Pay attention that the dolls of 1/6 scale can use these wigs and furniture. There are two types of wigs: a wig cap (from $45) and handmade luxe wig style (from $300).

The furniture may consist of a chair and pillows. The colors and design are different. This is a limited edition, and the cost of the furniture starts from $80.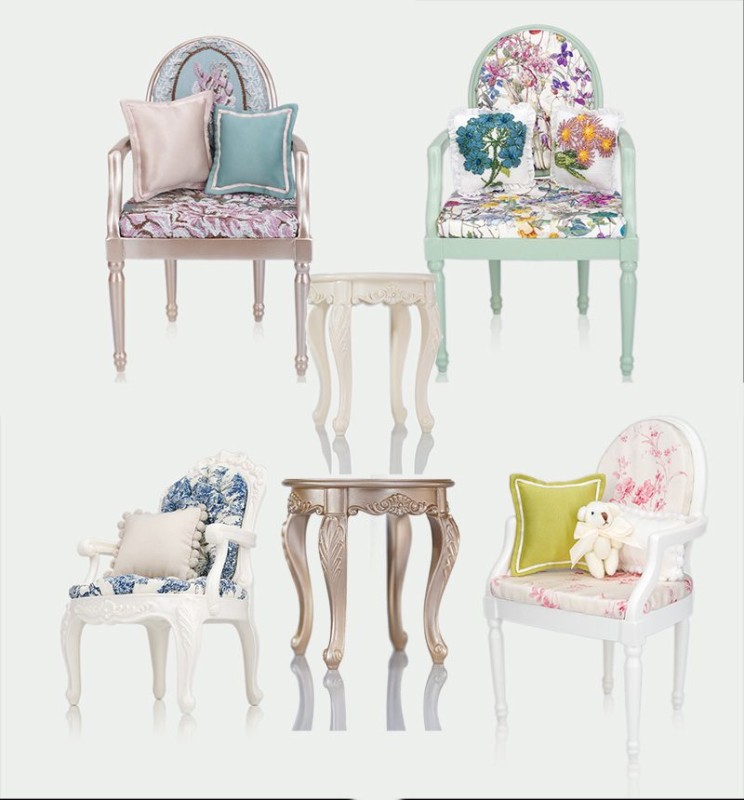 The pre-order has been started, and it will last till June 29th. The delivery should be expected this fall.

https://www.jamieshow.us/muses-bonjour-paris.html?goal=0_76e374fd0e-1cd8cb37fc-339385601&mc_cid=1cd8cb37fc&mc_eid=01fb0edcbe