Welcome to our community!
Feel free to add items to our marketplace, subscribe to groups and authors.
Also follow our
Instagram
!
New Barbie in Star Wars Collection
The creators of the greatest Barbie ever have again directed their eyes on the characters of the insuperable saga Star Wars.
They added new heroes to their last year Star Wars ™ x Barbie® collection. This time, Rey™, C-3PO™, Chewbacca™, and a Stormtrooper have been honoured!
Due to the Barbie designers, we can see familiar and beloved characters on the other part, than you have seen in the movie. These new images are a sample of the high fashion, and are captured in runway-ready outlines.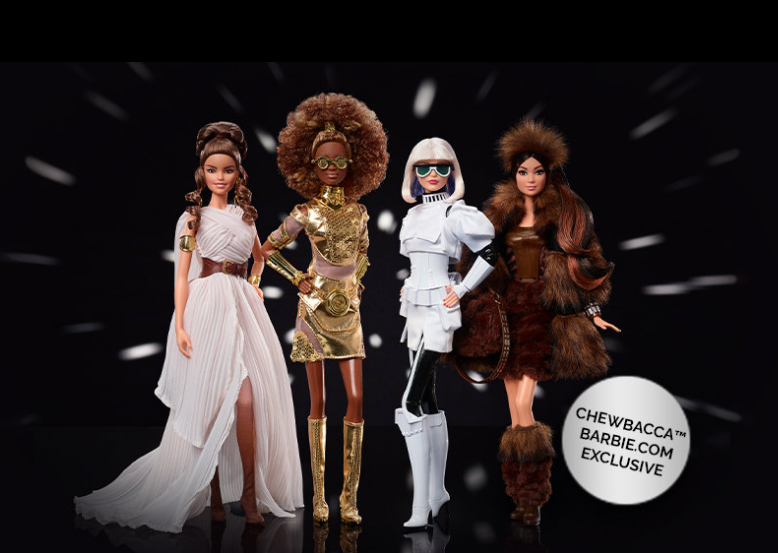 Everything is well-thought-out, as usually. A special doll stand in the style of Star Wars and the package have the same style. Just look at the package of Chewbacca – it is impressive!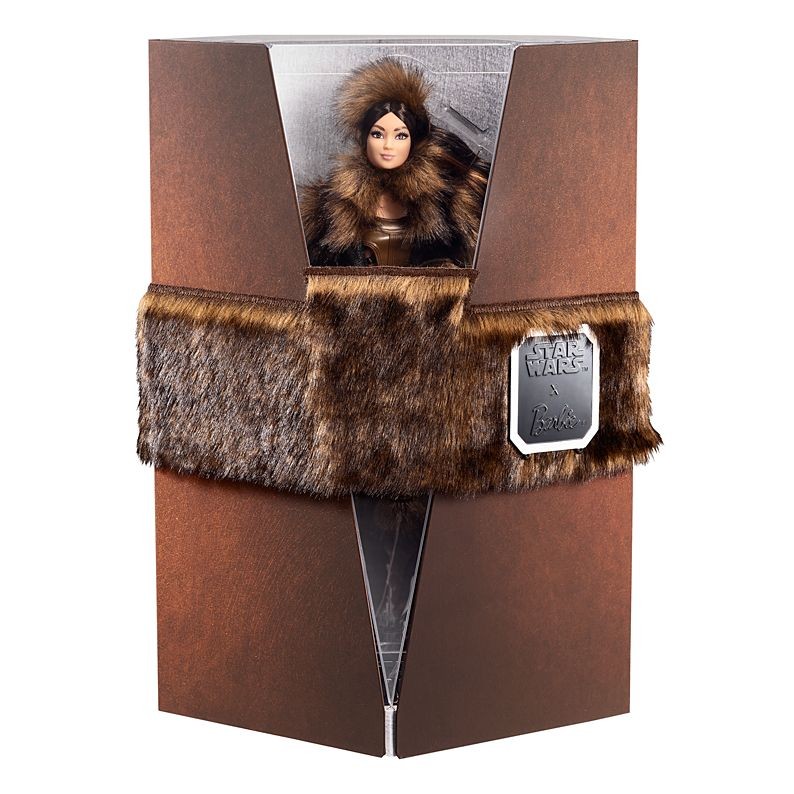 Moreover, Robert Best, a senior director of Barbie Design, states that new series of the dolls will have new details that will get the fans more excited. He says that they have focused on the fashion elements in this series. Fine accessories, and jewelry, fashionable shoe designs, unusual materials and textures would be great on any photo shoot, or a runway show.
Let's look at each doll in details.
Star Wars Barbie Rey Doll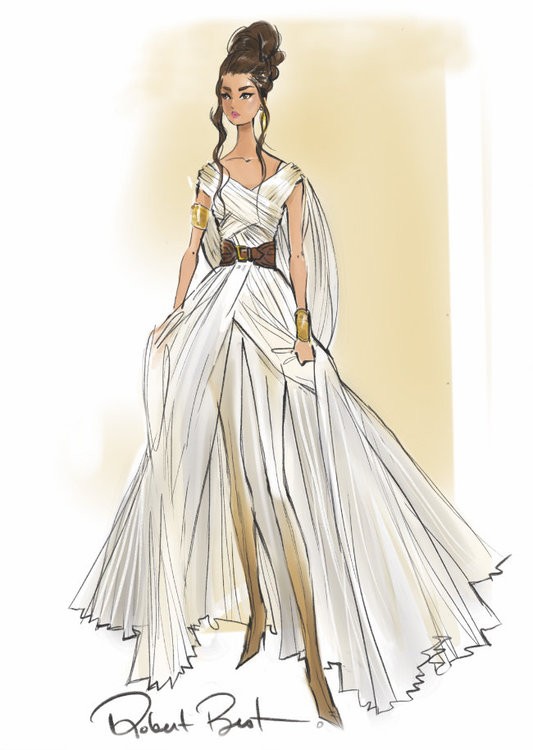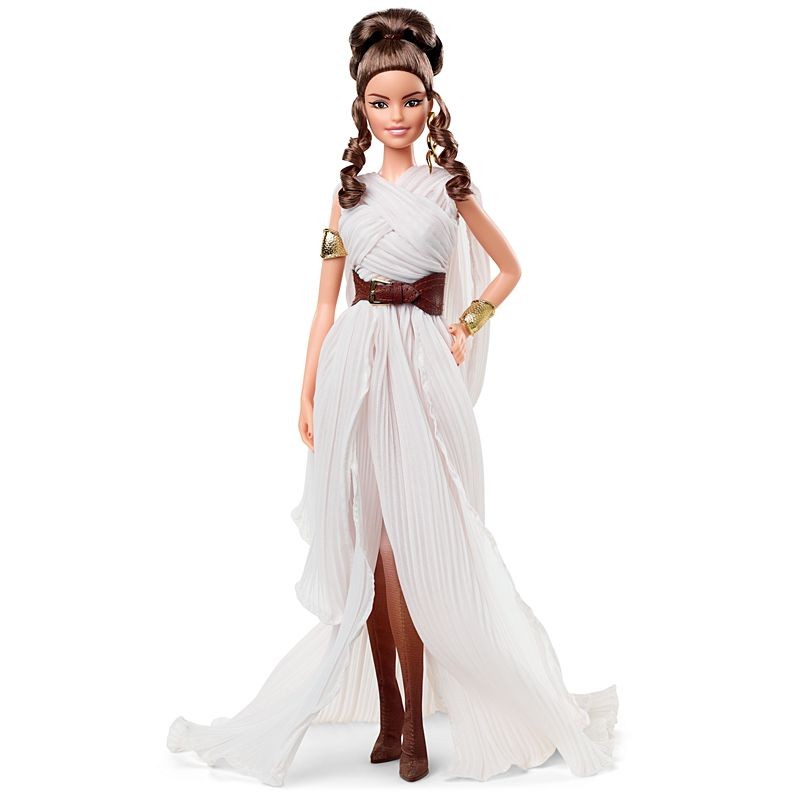 She was dragged into the galaxy conflict between the Resistance and the First Order, and so Rey had to find her destiny when the Jedi Order became extinct. We see the Rey doll in a beautiful crystal pleated chiffon gown. Its neckline is crossover, and it has a draped hood. She wears ombre boot-leggings. The doll comes with earrings, belt, dress, two arm band, boots w/ softgoods, and doll stand. She has painted eyelashes, and her body type is ModelMuse. The facial sculpt is Millie.
Star Wars Barbie C-3PO Doll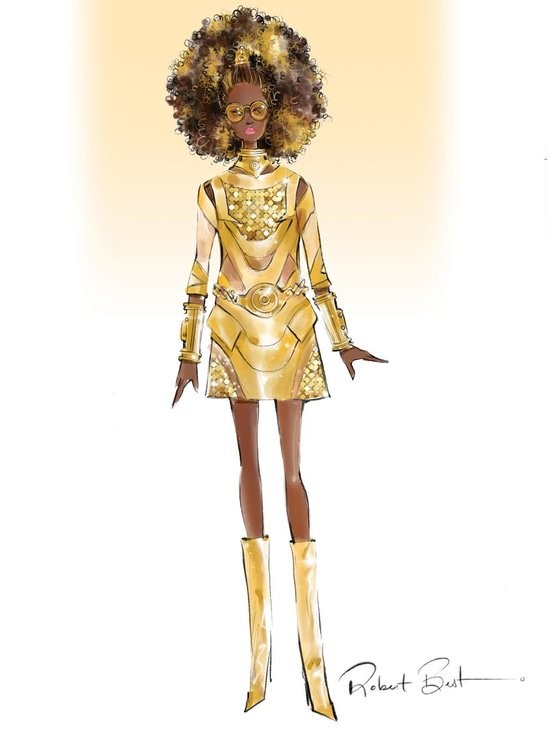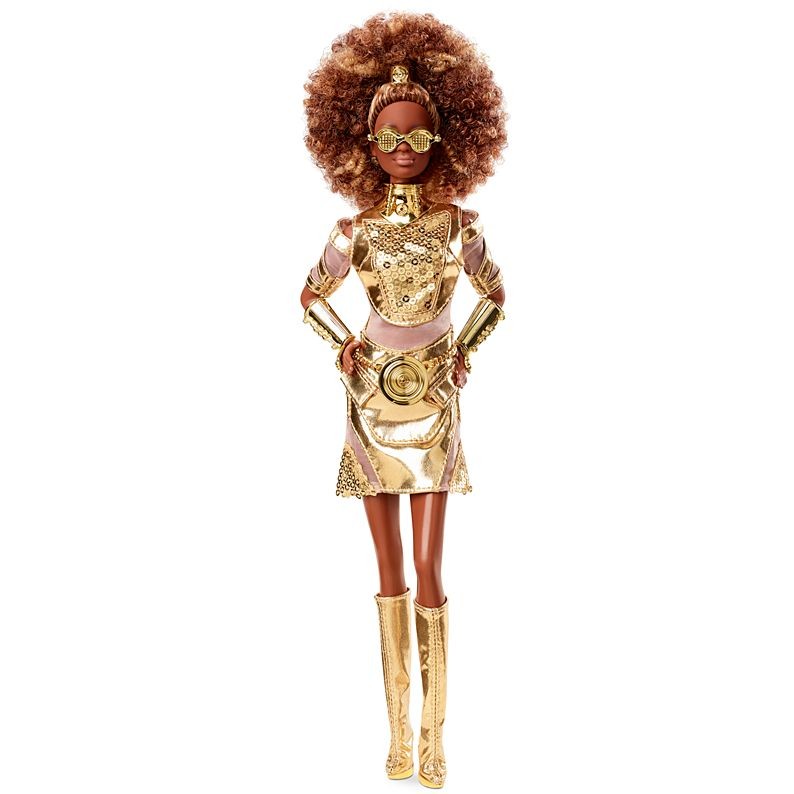 This character took part in defining battles, and so we may enjoy the doll having a liquid gold look. She has golden sequins, and sheer organza makes it even brighter. Golden necklace, golden glasses, and bangles make the doll mind-blowing. The belt, chain, arm cuffs make the whole image complete and shining. The facial sculpt is Mbili, and the body type is ModelMuse.
Star Wars Barbie Chewbacca Doll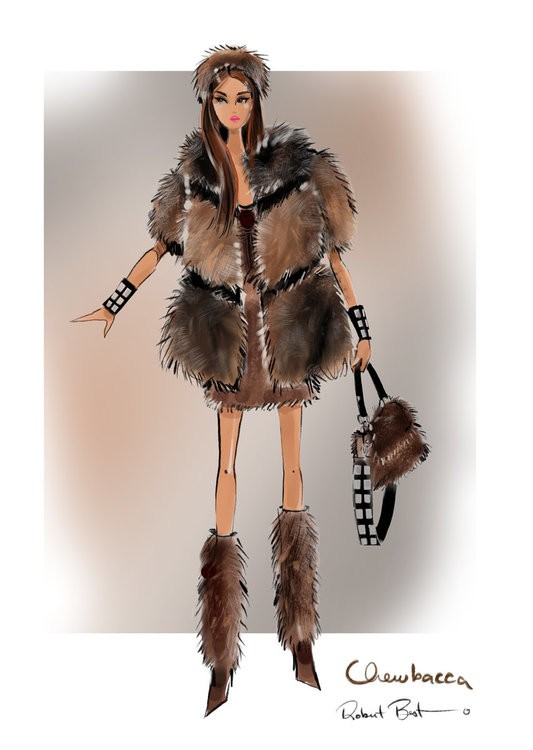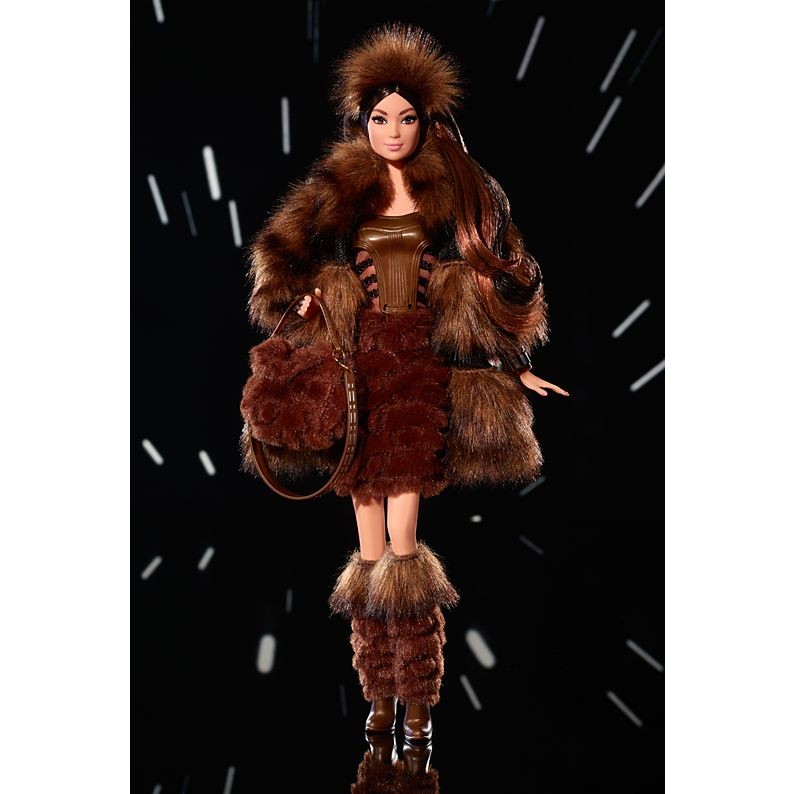 This doll is eye-catching due to the lavish faux fur. She also wears a fur skirt, and a strapless dress. The bodice is vinyl. Her knee-high boots and furry headband complete the outfit. Such accessories as cuff bracelets, and a purse make this doll unique and fashion. It was inspired by Chewbacca's satchel and bandolier. The facial sculpt is Lea/Kayla. She is just as fluffy as Chewbacca.
Star Wars Barbie Stormtrooper Doll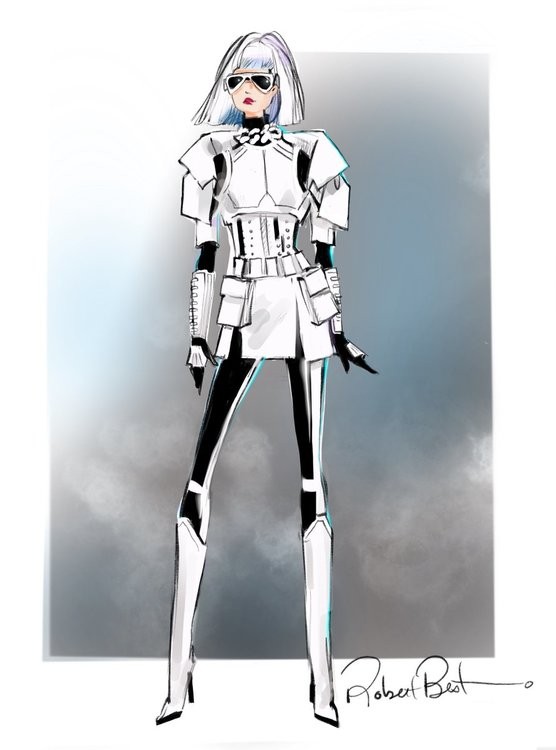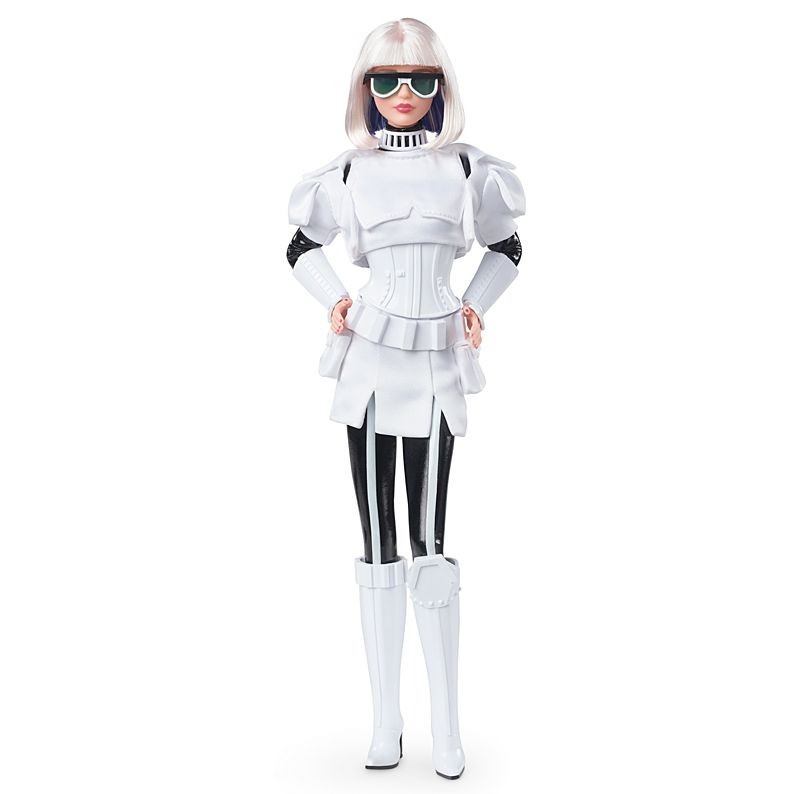 The design of this collectible doll is inspired by the legendary troops. The doll has clear white bodysuit with patent-leather look. Dark glasses, utility belt, and cuffs make the doll saucy. And her platinum bob just emphasizes this style. The doll comes with white knee boots, belt, leggings, skirt, blouse, bodysuit, jacket, and bodice. The fascial sculpt is Karl.
The Chewbacca doll will cost $150, and other three new dolls will cost $100. The sets are also available for convenience. These sets may contain both new dolls, and dolls from the previous collection.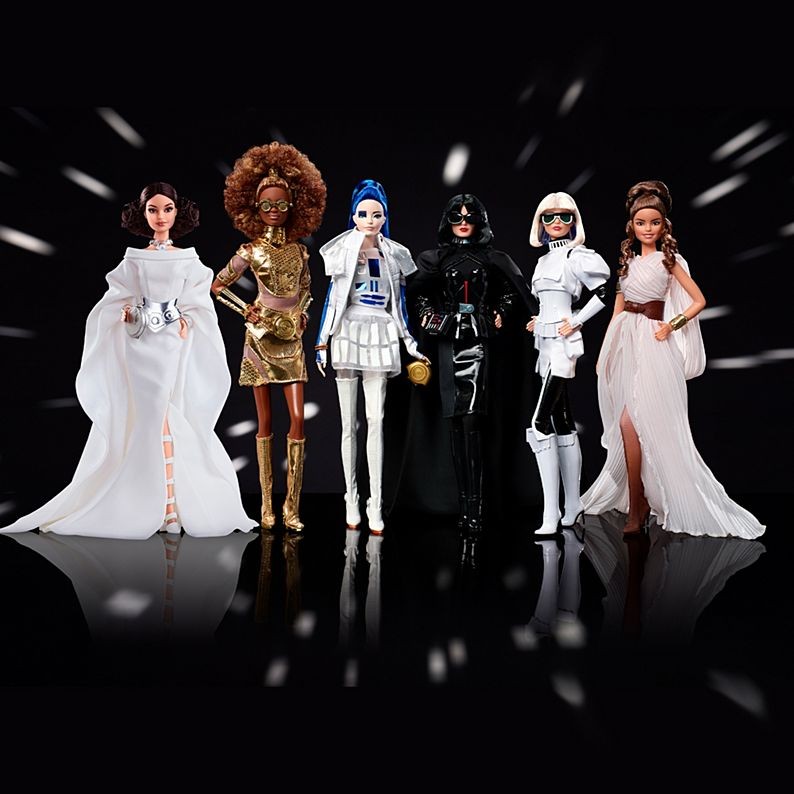 It would be a great addition for Star Wars fans!
All pictures are taken from the official site Mattel