Welcome to our community!
Feel free to add items to our marketplace, subscribe to groups and authors.
Also follow our
Instagram
!
Spring Mood from Zwergnase
Nicole Marschollek-Menzner never fails to amaze us! New breath-taking spring Collection for Zwergnase is a brilliant proof of her talent. All that texture, design, composition, and style of the new collection will definitely make you dizzy. But first things first!
The Spring Collection represents dolls and One of a Kind Bears.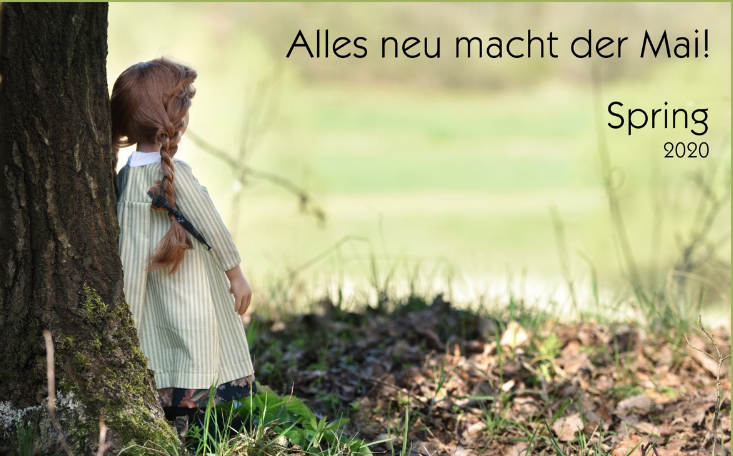 All dolls have human hair wigs (that make the whole image even more realistic), glass eyes hand-blown in Lauscha, and their bodies are made of phthalate-free material that does not harm the health.
The first two dolls I want to start with are a boy Ludvig and a girl Ludvika.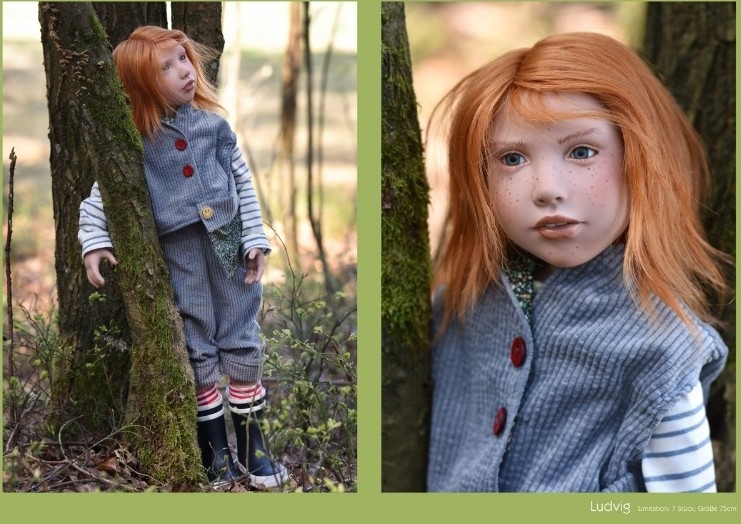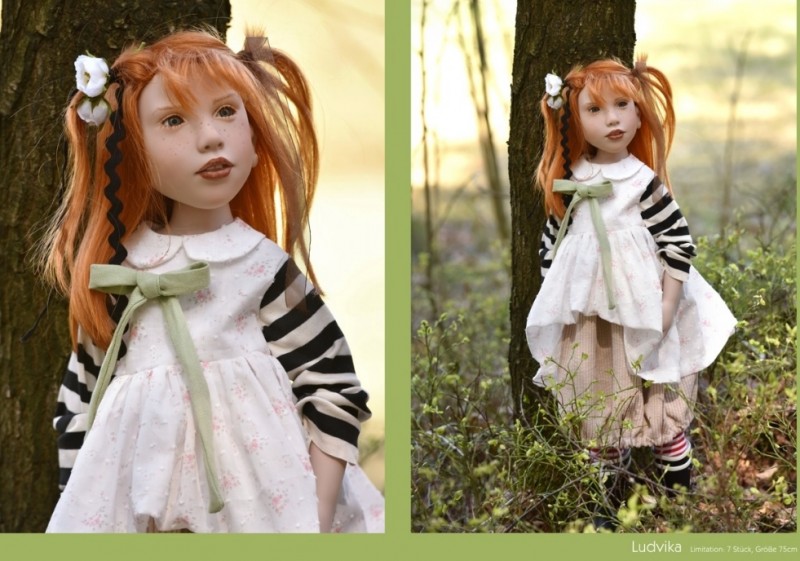 Their red hair, beautiful eyes, and flecks of sunlight make their faces adorable. They both have rubber boots, and it seems that they are going for a walk to some forest. The boy has a blue suit with red buttons, and that little smiley-face on the jacket makes Ludvig cheerful. The girl has some flowers in her hair, she wear white dress with interesting design. They are both 75 cm tall. It is limited edition, just 7 dolls are available worldwide.
Zenzi wears long-striped dress, has long braided dark brunette hair. She is 55 cm tall. She is nice due to this simple outfit, isn't she?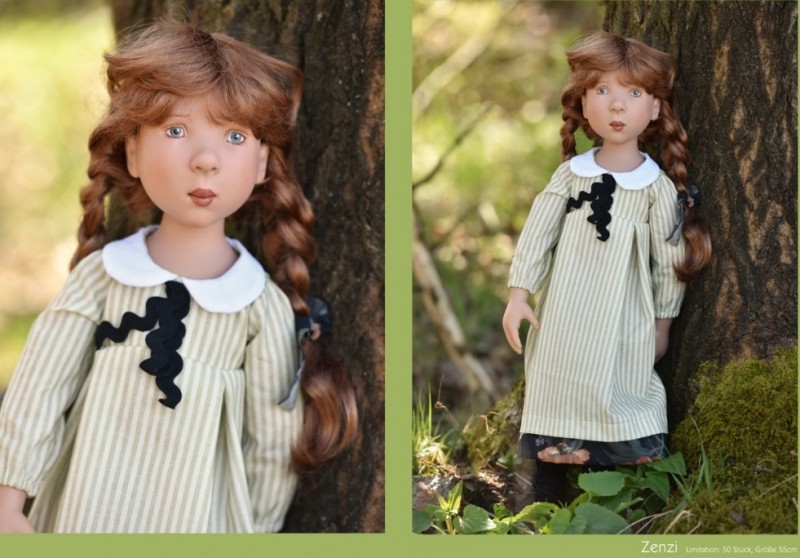 Resi is her little friend (or maybe they are sisters?)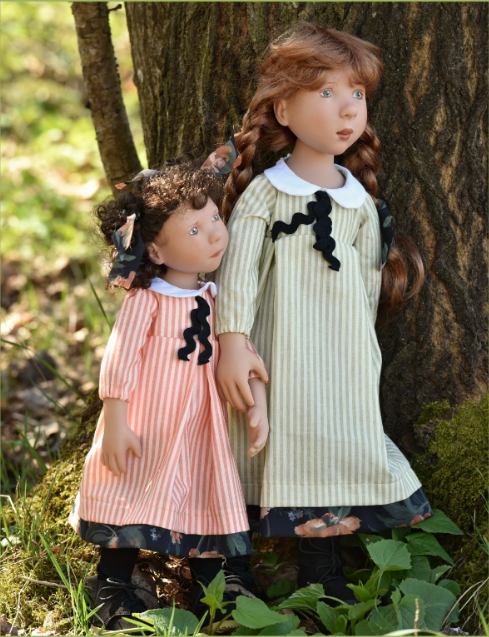 and just 45 cm tall. Her hair is dark brunette and curly, she wears a long striped dress with black ribbons. What a thoughtful little face!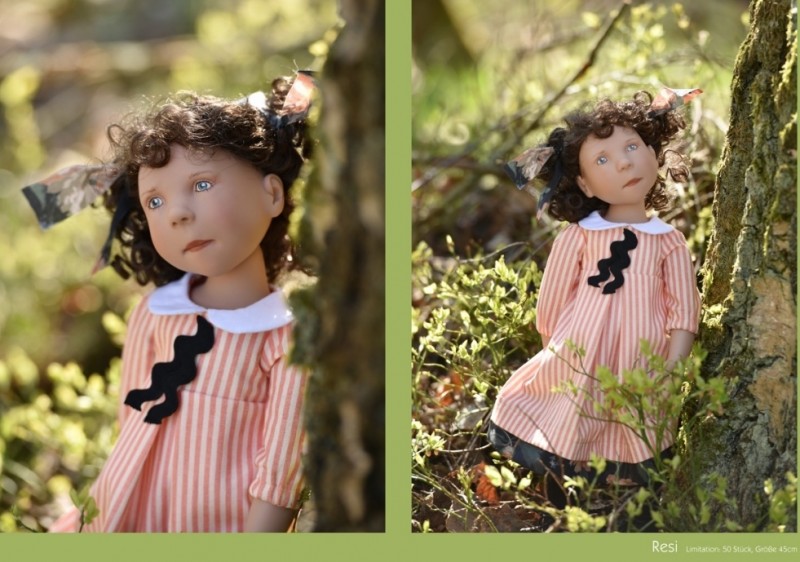 Anissa is redheaded girl with a boater hat with blue ribbon and wears a cute pink flower-print dress. She also has cute flecks of sunlight, and so her face is kind and pretty. She is 55 cm tall.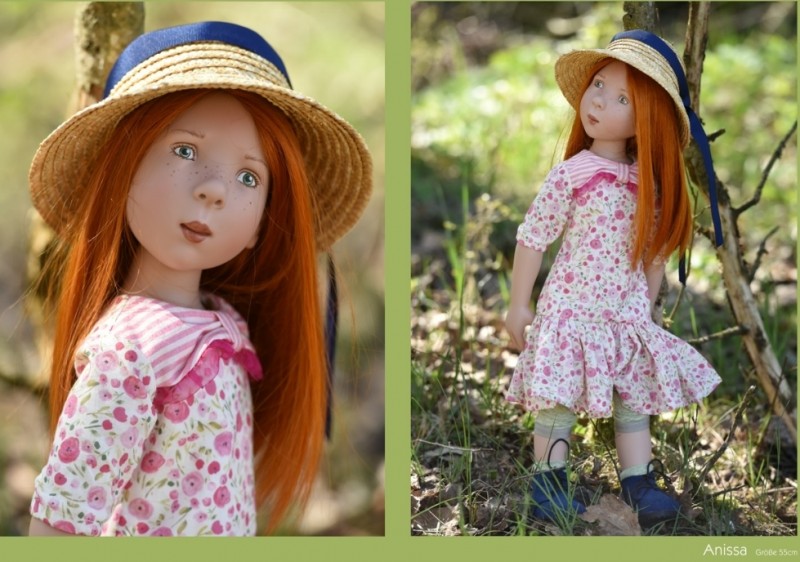 Anya is another new Junior Doll. She has blond hair and an interesting hairdo: two braids with red ribbons, and two ponytails. Her face seems grumpy, or maybe she did not want to go for a walk? What do you think? But her outfit is just made for spring walks: striped pants, flower-printed shirt, and long-sleeve striped blouse that goes together with her socks. She is 50 cm tall.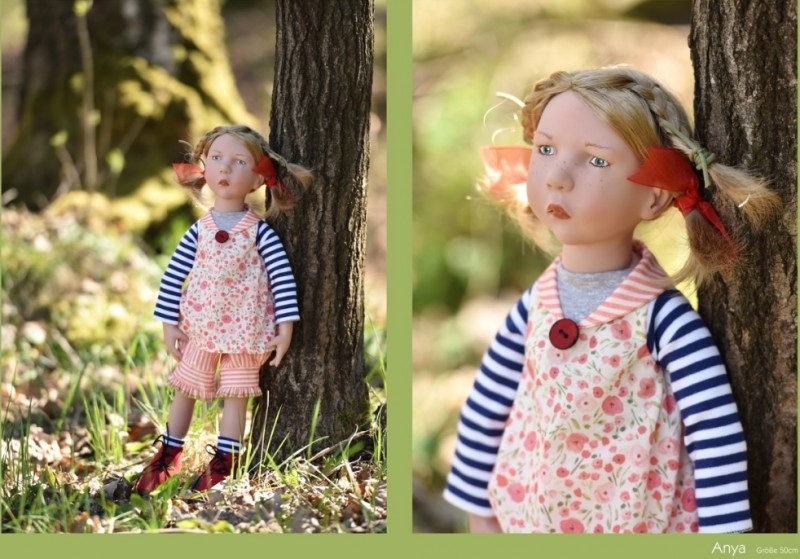 Another little girl is Talea (50 cm tall). Red curly hair, a bucket hat, and long gown with pink flowers make her adorable.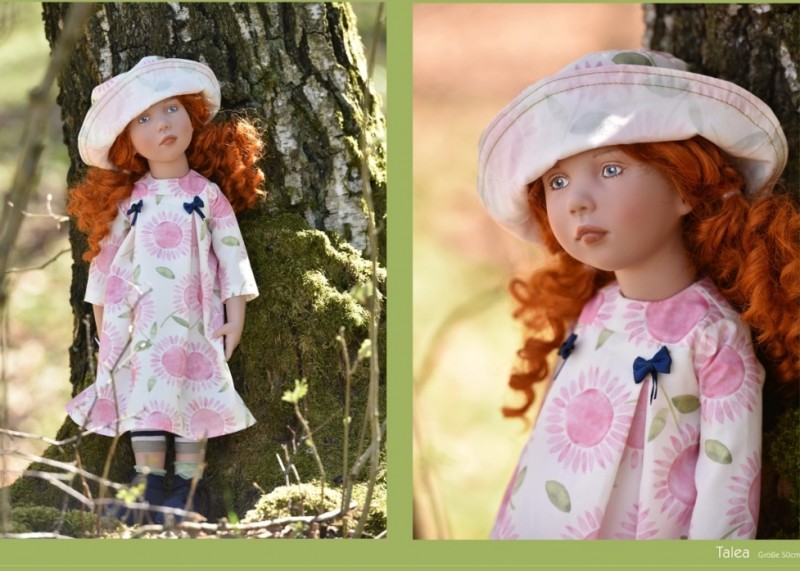 Only 50 pieces of Junior Dolls are available worldwide.
You will remember this Spring Collection from Germany due to the eye-catching One of a Kind Bears. There are 4 girls and 5 boys. Each doll will keep your attention for hours due to the interesting outfits. Each Bear is unique, has it own name, and personality. The tall of the boy-bears is 70 cm, and girl-bears are 62 cm. Every Bear deserves a separate article! Just look at their small eyes, fluffy head and big noses! The author also gave them unique flowers, each of them has a different flower.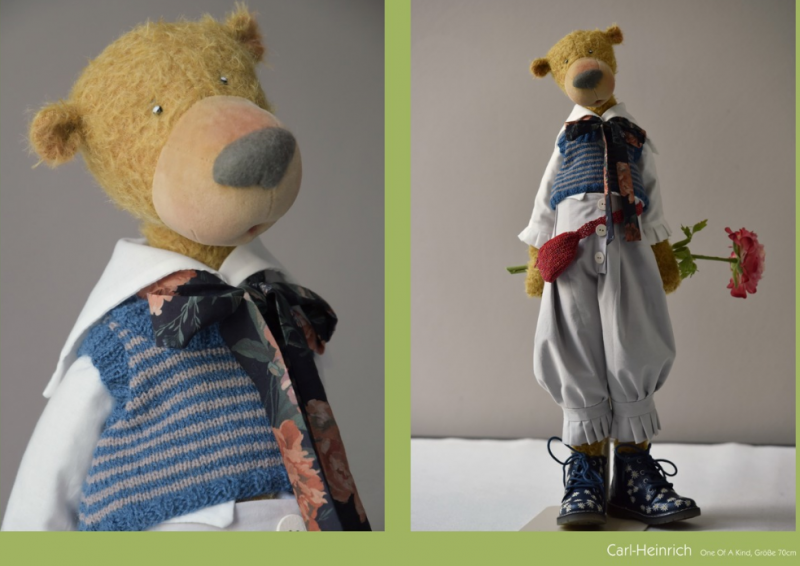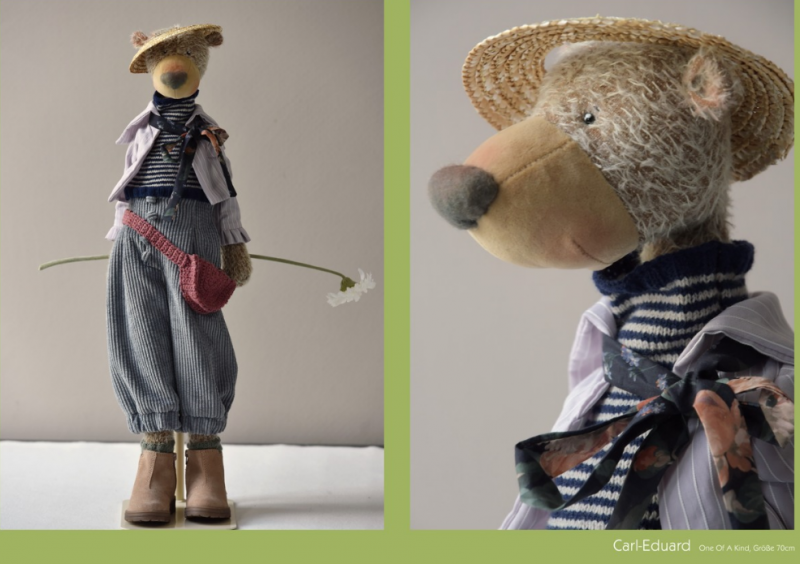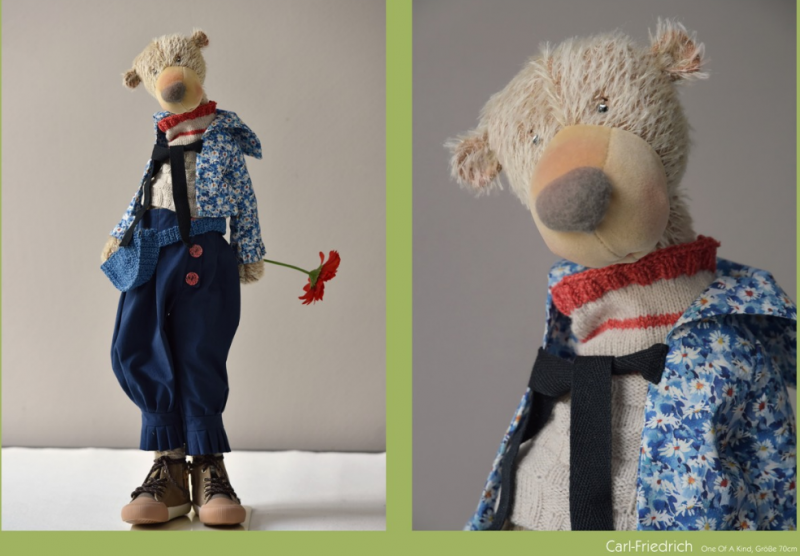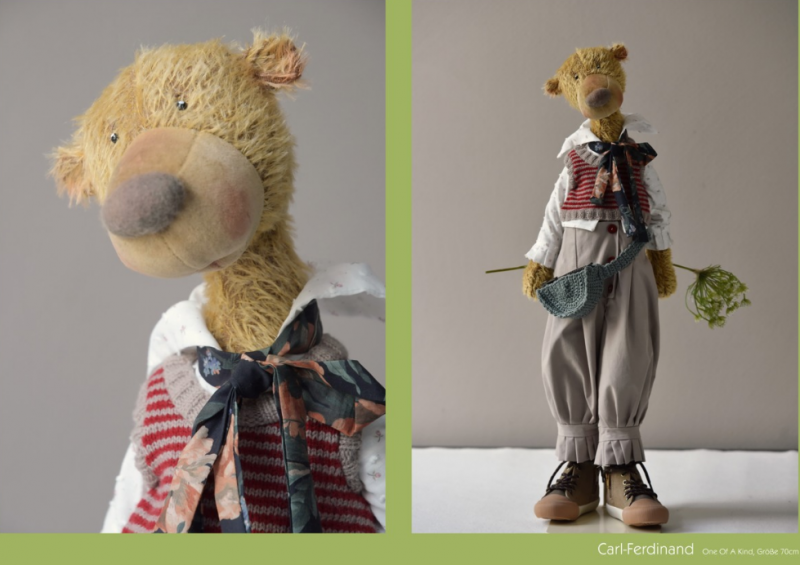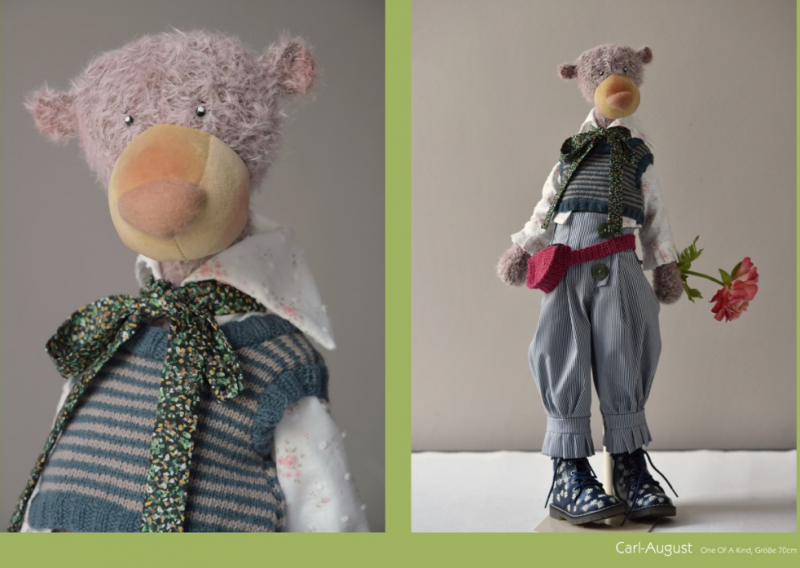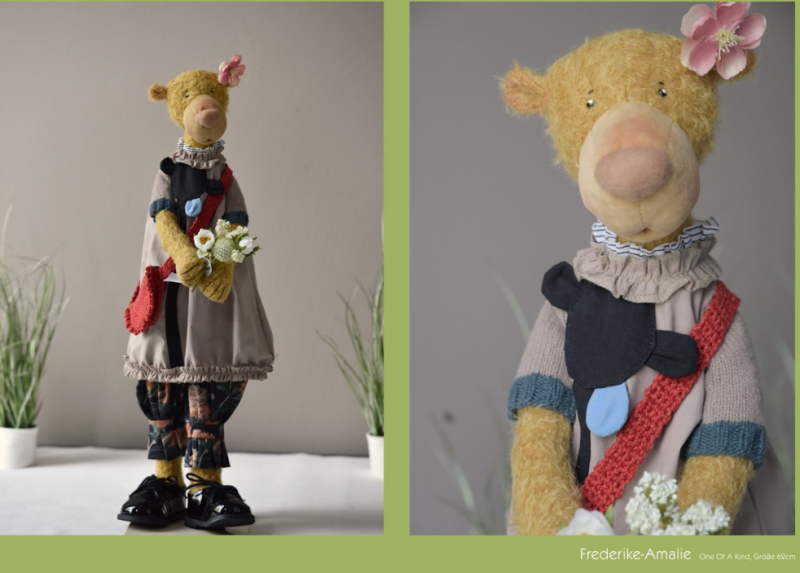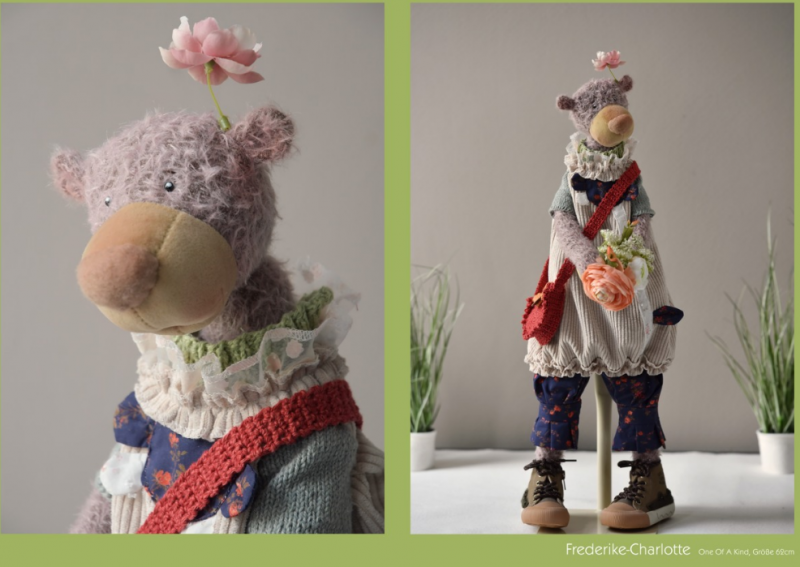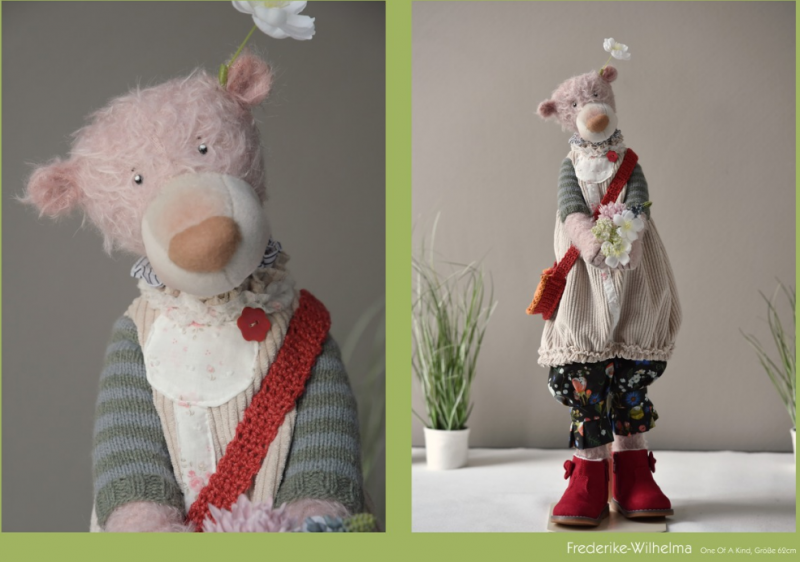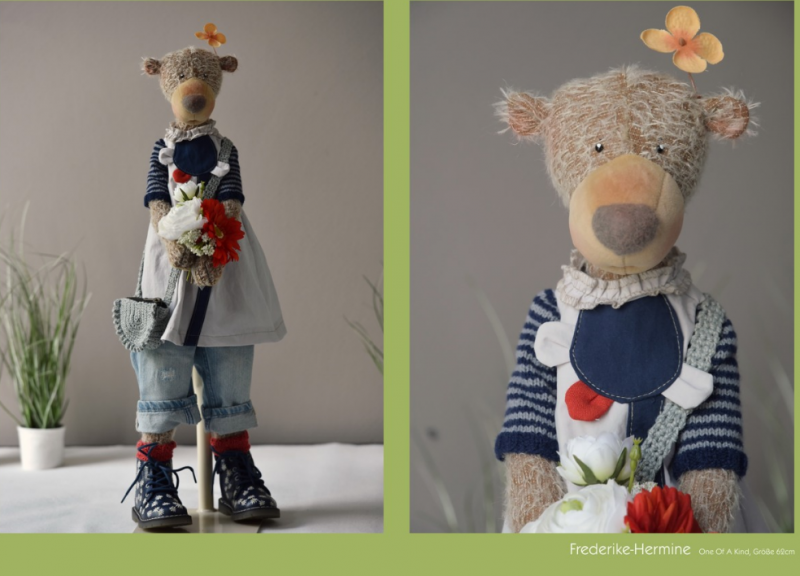 Another One of a Kind dolls with delicate faces may also become your favorite! Loltje, Katleentje, Meeske, Jontsje, and Fannetje have attractive designs, interesting fabrics, and calm color grades. They are 65 cm tall. Head of paper mache, 6 joints, wig made of human hair. Real leather shoes, hand crocheted bag, flowers in bag and on hat. Take your time, and just look at every detail of their outfits!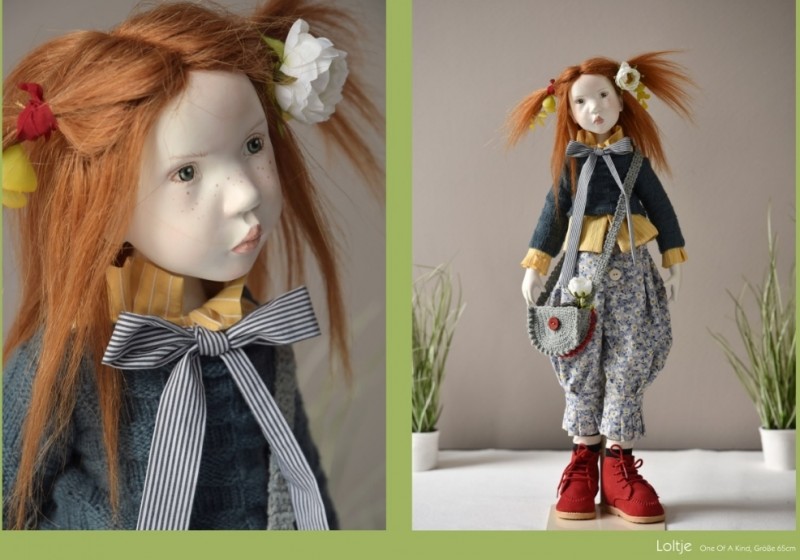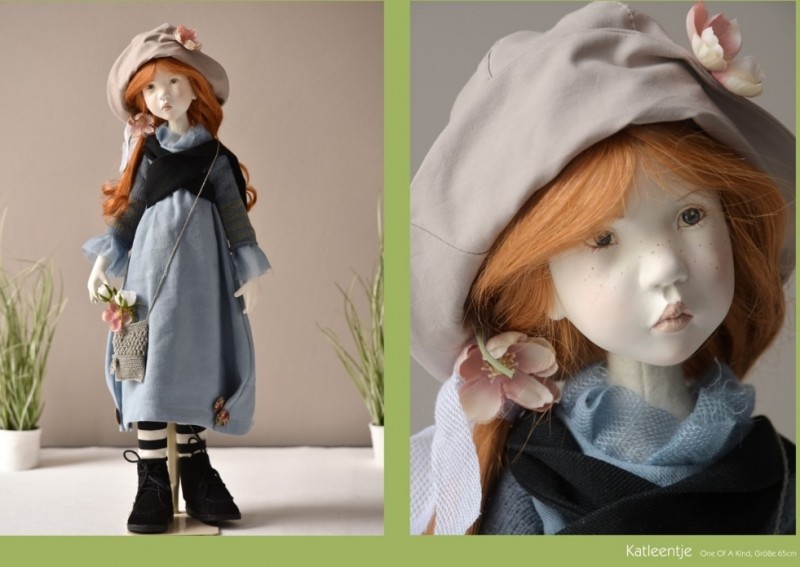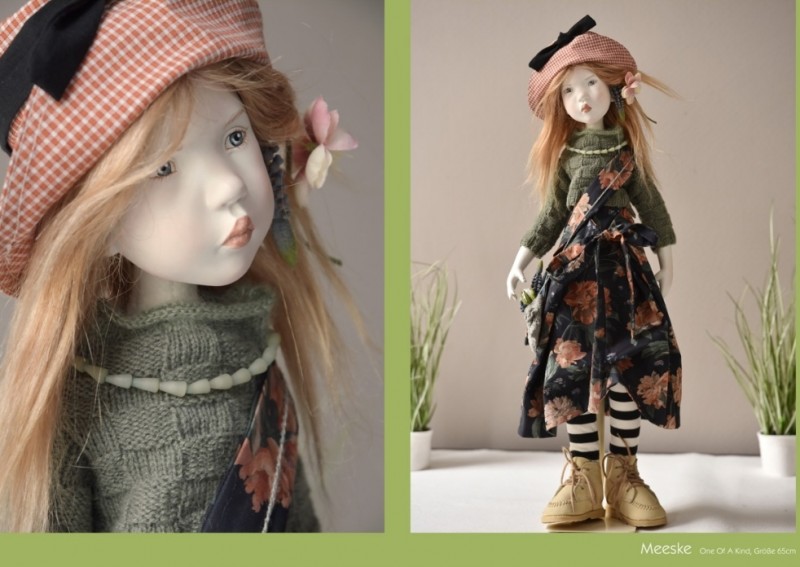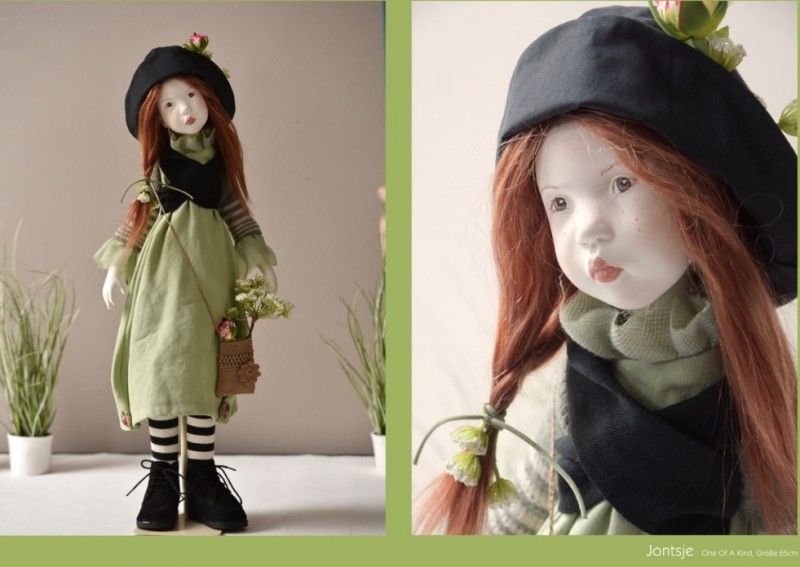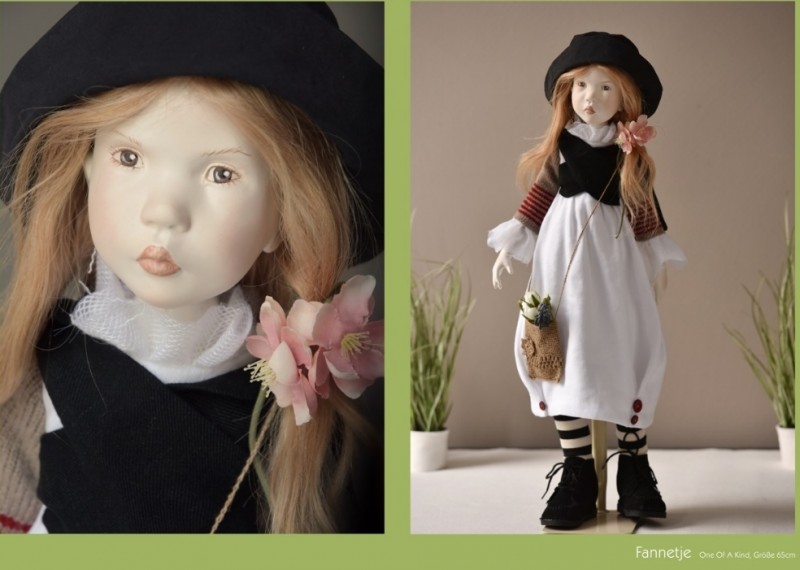 This Spring collection has stolen my heart! Do not miss this limited edition! 
All pictures are taken from the official site Zwergnase