Welcome to our community!
Feel free to add items to our marketplace, subscribe to groups and authors.
Also follow our
Instagram
!
​Mysterious Divine Doll in NU Fantasy Collection
Would you like to be in a mysterious fairy tale surrounded my magical plants and usual animals? Well, the designer of the Integrity Toys have managed to create a wonderful and mysterious doll in their Coven Couture Collection.
This is the second doll in the NU Fantasy collection. The designer of it is Mark Tikey. This collection will have four dolls. As the designer says, the creation of the doll is inspired by the stunning witchy women.
Divining Beauty – a perfect description of the doll. This is a dressed doll. Adele Makeda wears truly hypnotic outfit. Her fabulous cape contains mystical symbols that are used for spellings. It is plum-color and long. The sleeves are massive and decorated with faux fur.
Adele has floor-length purple dress which is split-to-the-thigh dress. This color perfectly fits to her dark skin tone. She is Mohawk afro who is ready to use her magic. Warm white hair is curly and volume.
Her knee-high boots are golden and have a zip, and the color of the boots emphasizes her hair color. She has massive necklace, earrings, and bracelets that complete the entire outfit. Green purse is well combined with the color of the dress. We may assume that Adele truly knows some interesting spells.
Divining Beauty is available for W club members only. The doll will also include two pairs of hands, a doll stand, and authenticity certificate. 1500 dolls are available. The cost of the doll is $199. The shipment delivery should be expected on March 2022.
There is also a right-to-buy lottery that will last till November 22.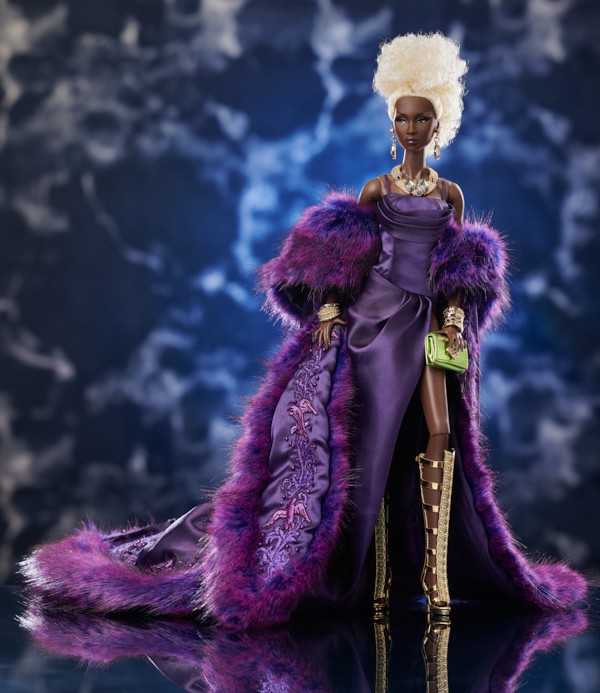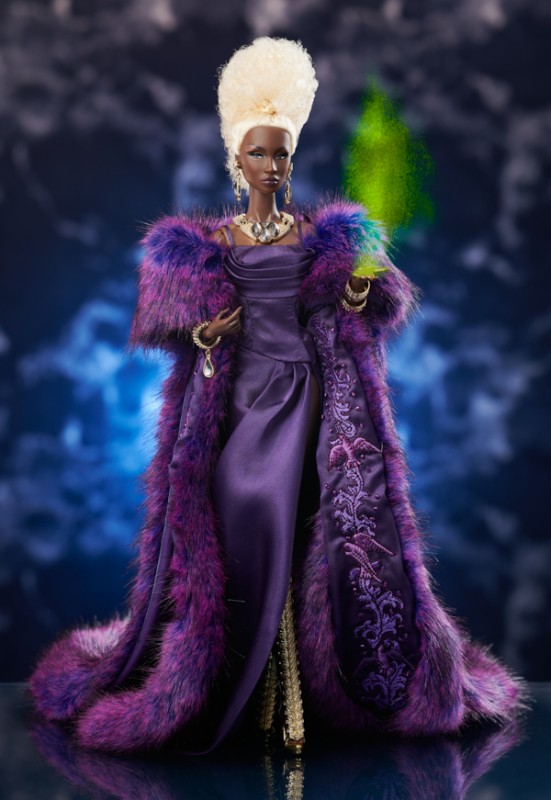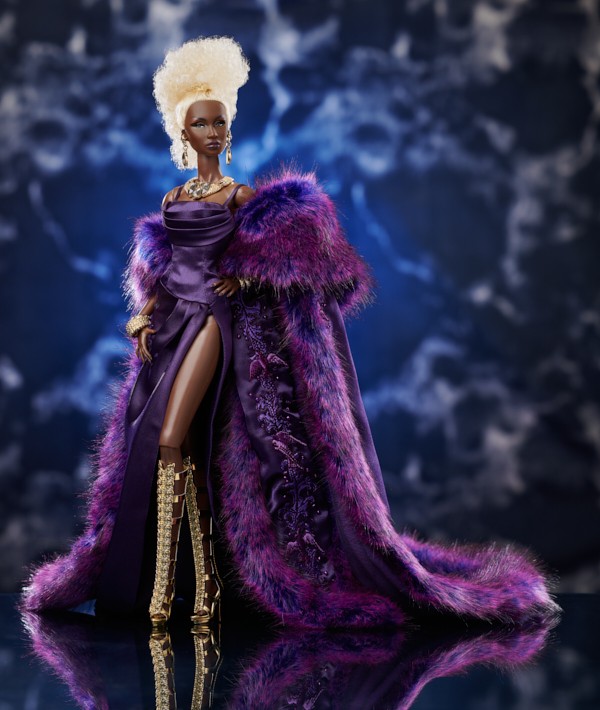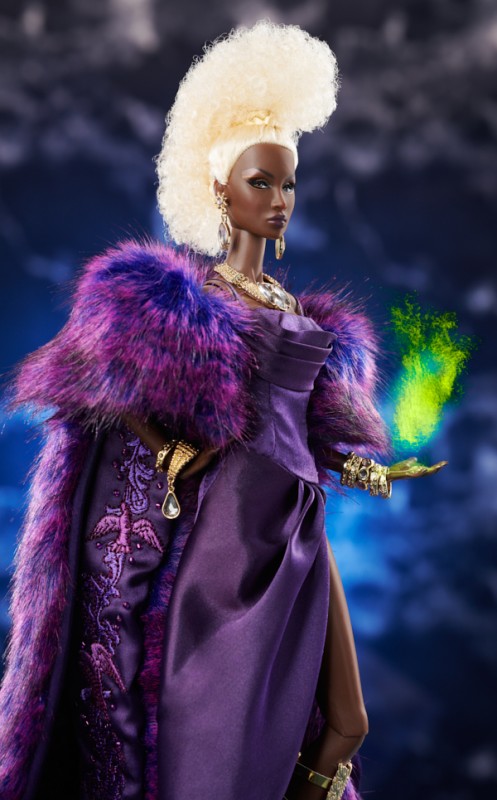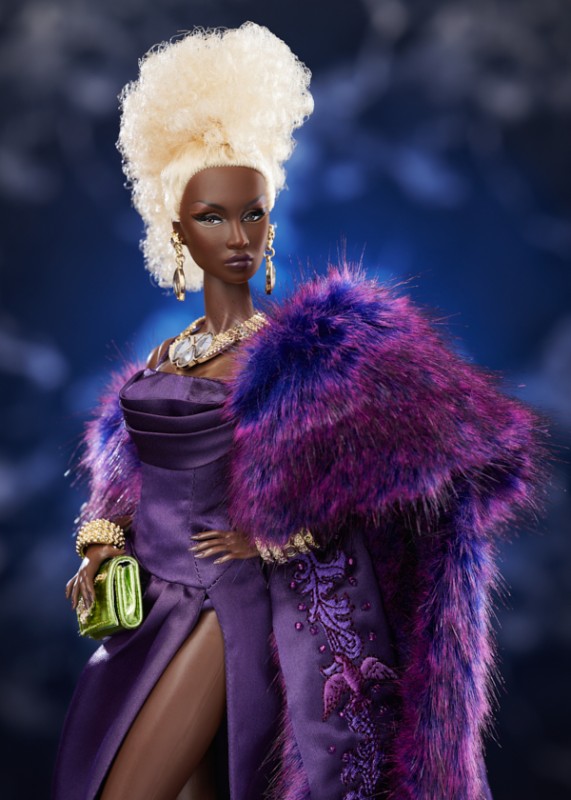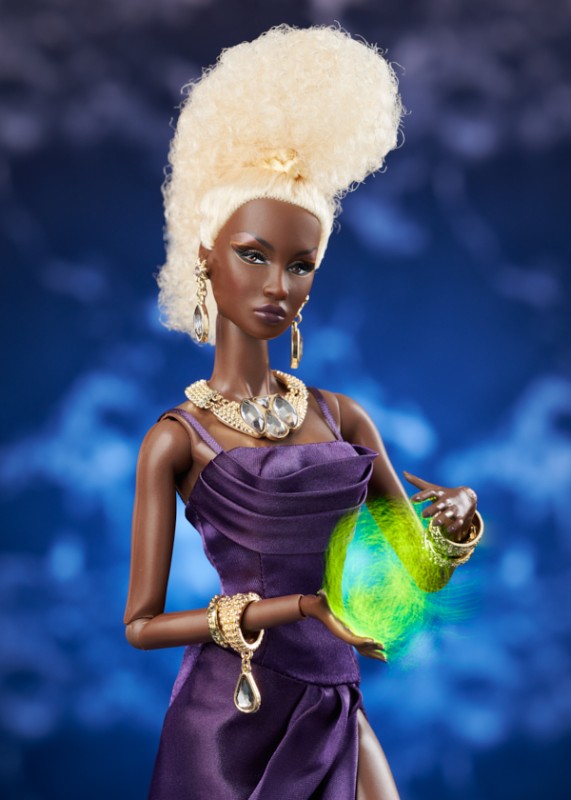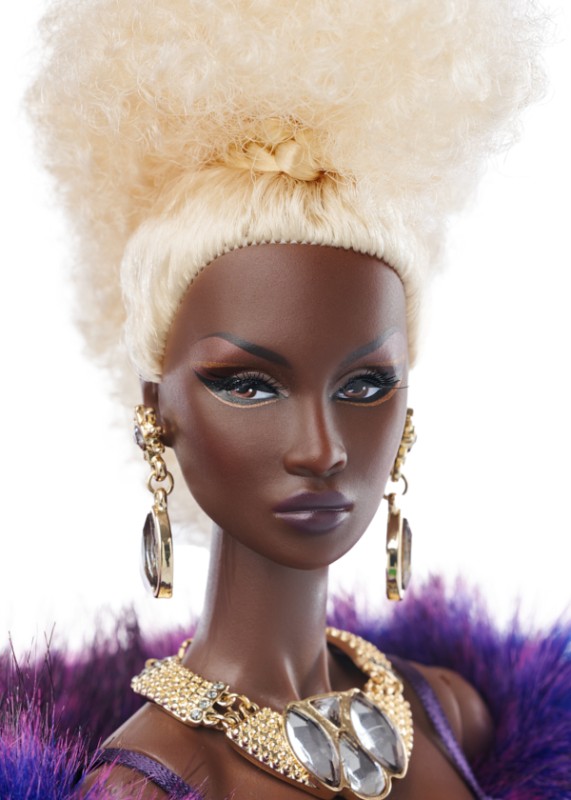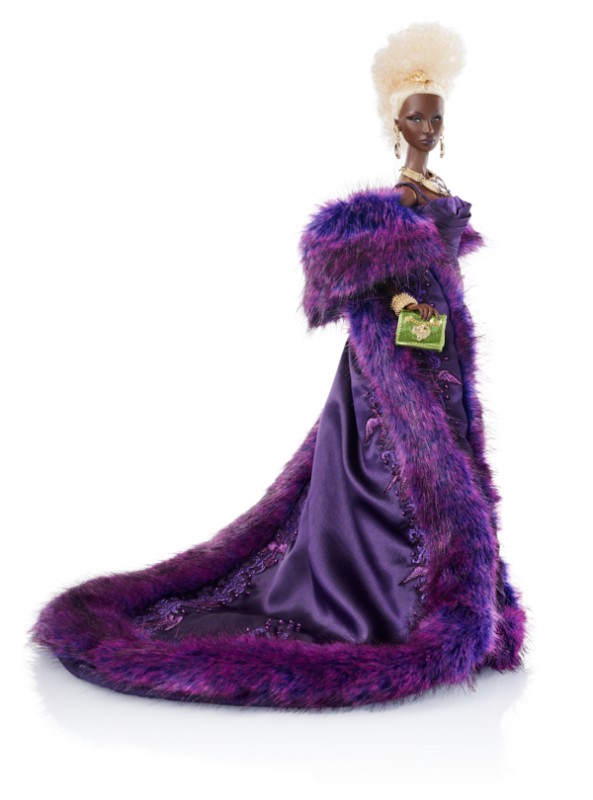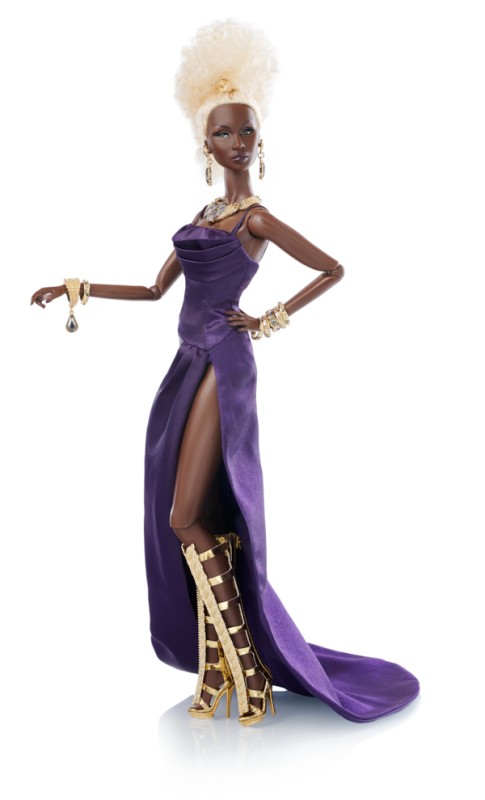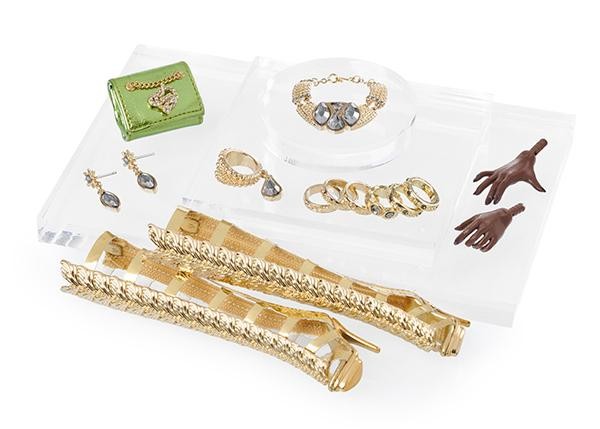 Item # 75027

Divining Beauty

Adèle Makéda™Dressed Doll

NU. Fantasy™: The Coven Couture Collection

Edition Size: 1500

Expected Ship Date: March 2022

Price: $199.00 + Shipping & Handling

*W Club Right-to-buy Lottery Offer*

Head Sculpt: Adele 3.0

Body Type: FR 6.0

Foot Sculpt: High-heeled

Skin Tone: Dark A-Tone

Hair Color: Warm White

Eyelashes: Yes, Hand-applied

Quickswitch: No