Welcome to our community!
Feel free to add items to our marketplace, subscribe to groups and authors.
Also follow our
Instagram
!
​Bright and Colorful Trixie Doll by Integrity Toys
Popular Trixie may now come to your house! How? Well, there is an amazing copy of Trixie doll presented by the Integrity Toys. The doll is exactly like Trixie.
Trixie is a talented person famous for the win in Drag Race All Stars Season 3. Trixie is also talented in cosmetics, content creation, podcasting and so on. The collaboration with many marketers and Integrity Toys has result in a new doll.
Trixie Doll is 12 inches tall and produced of hard moveable plastic and vinyl. She is very posable. Her stunning makeup will catch your eyes. It is so unusual and bright.
She has gorgeous blond hair (fully rooted) with massive waves. A bow in her hair is made of the same fabric and materials as her dress. The dress is vivid, floral and colorful mini. Her tiny waist is decorated with the white belt. The belt is well combined with white, high-knee boots.
There is oversized ring and pink earrings. The doll will also come with pink acoustic guitar, three Trixie albums, two pairs of hands (regular and guitar), a doll stand, and authenticity certificate.
The pre-order is now available and number of the dolls is unlimited. Everyone may order as many dolls as needed. The pre-order will be open till November, 26th.
The cost of the doll is $145. The delivery should be expected in mid-to-late 2022.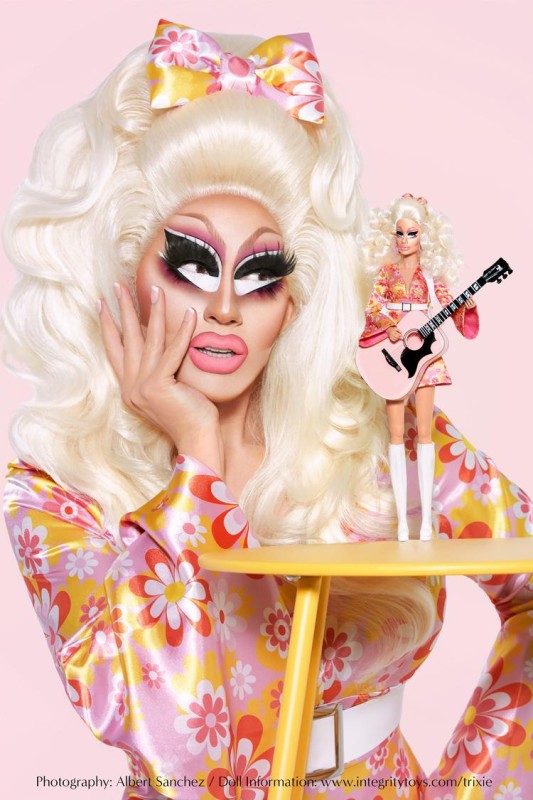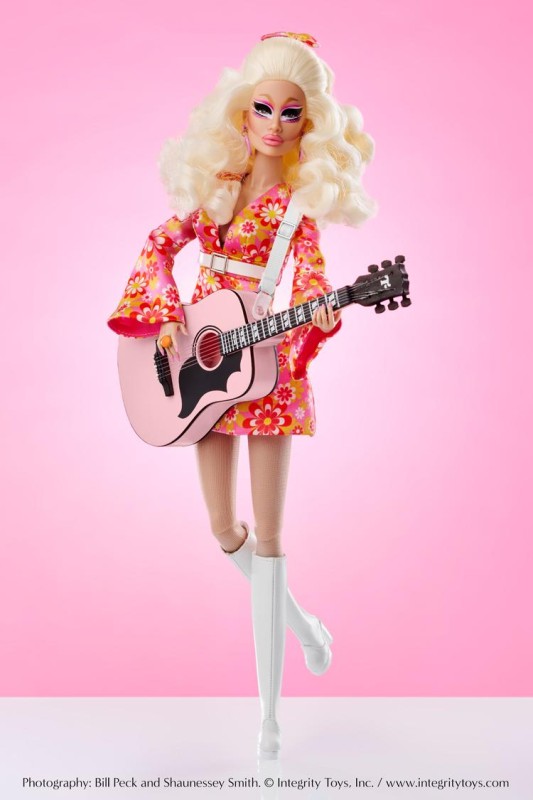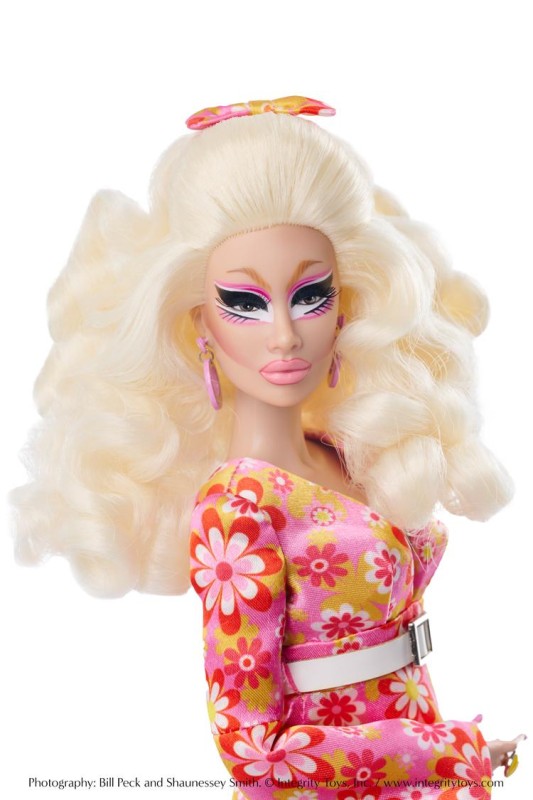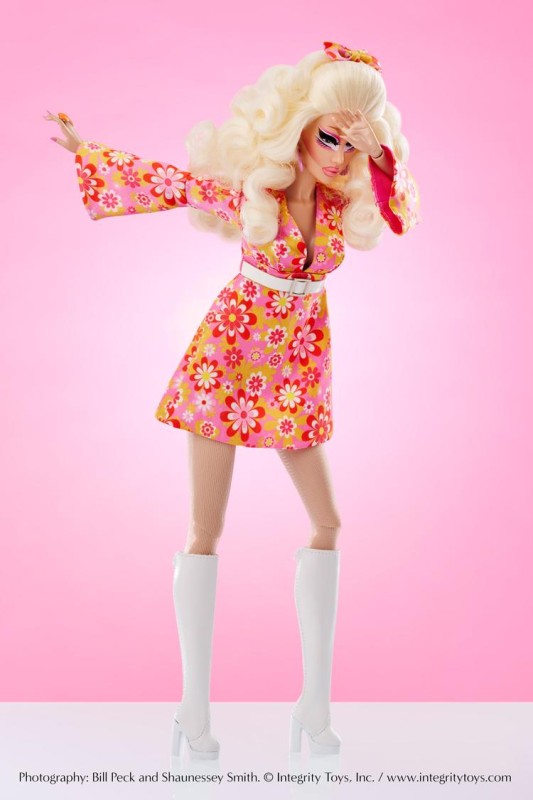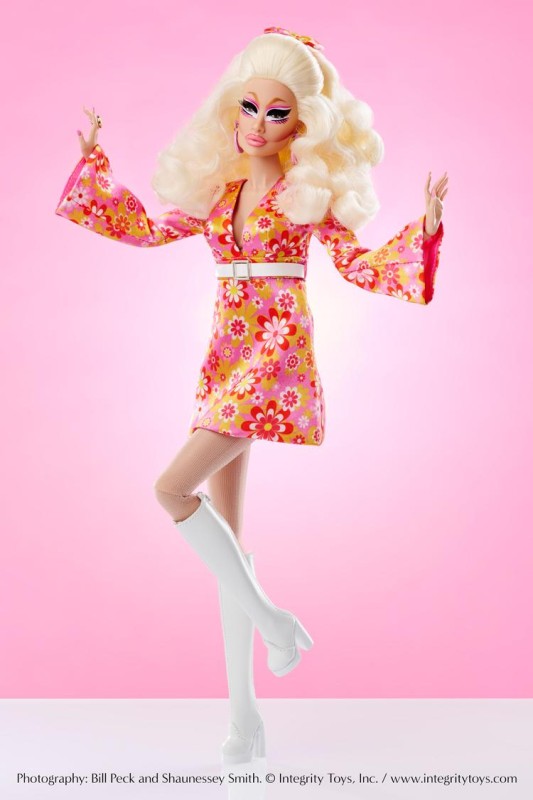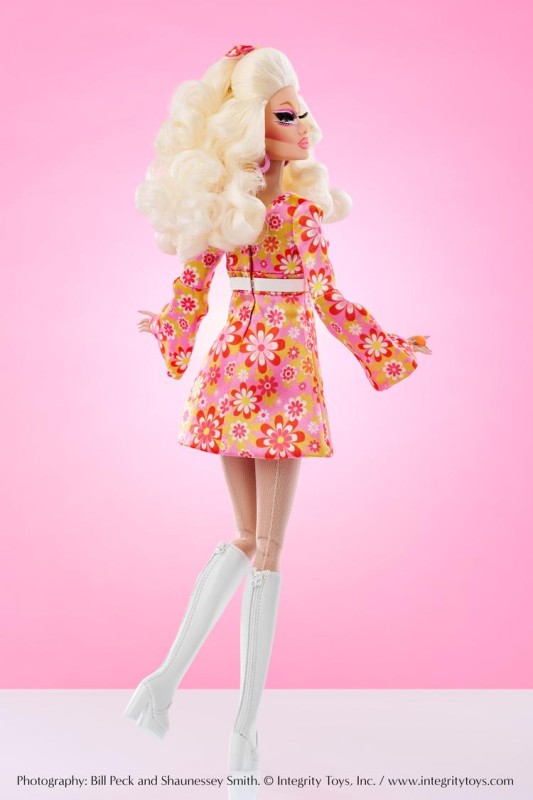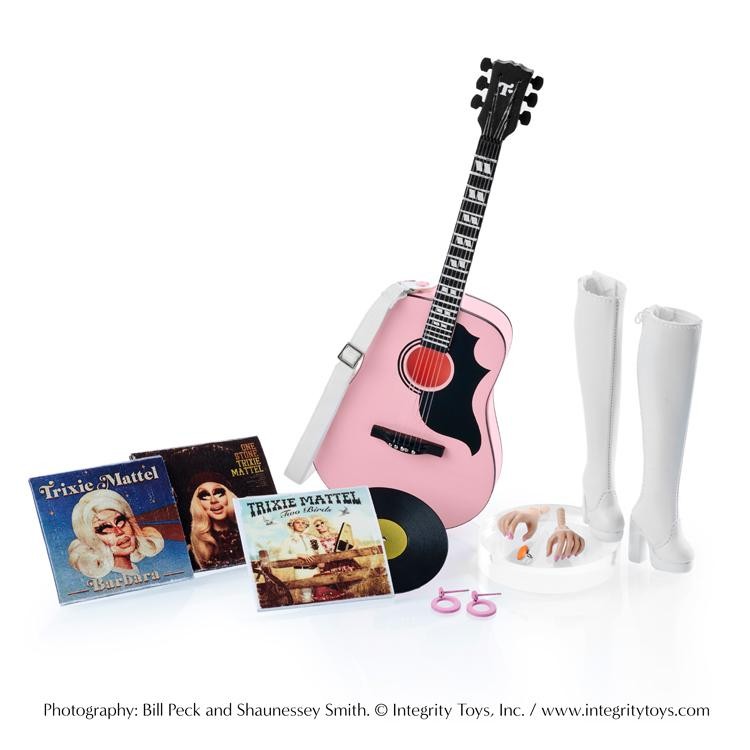 Item # 15101

The Trixie Doll by Integrity Toys

Edition Size:

TBD

Expected Ship Date:

Mid-to-late 2022

Price:

$145.00 + Shipping & Handling

($35.00 Deposit Due Now to Pre-order)

Head Sculpt: Trixie / Camira

Body Type: East 59th 1.0

Foot Sculpt: High-heeled

Skin Tone: FR White

Hair Color: Light Blonde

Eyelashes: Yes, Hand-applied

Quickswitch: No