Welcome to our community!
Feel free to add items to our marketplace, subscribe to groups and authors.
Also follow our
Instagram
!
​Rocky and Challenging Roxy – New Integrity Toys Set
If you like 1980, you may like this new collection by Integrity Toys. This collection represents a TV show JEM AND THE HOLOGRAMS. This is a collaboration with Hasbro. The designers Alain Tremblay and Vaughn Sawyers have created these amazing dolls that truly represent the spirit of 1980s.
This is a set which includes two dolls. It is called Roxy Rumbles. These girls have their story. Roxanne Pelligrini is a guitarist of Misfits and she wants to quit band. She spends all her money to create this bright image, she becomes Roxy. She takes a car and goes to Philly. And here is Jem who wants to save Roxy from these spoiling rock start life.
The outfits of girls is rocking. The girls have colorful makeup inspired by the TV show and also 1980s Hasbro toy line. Roxy wears outfit that looks like a real outfit of Roxanne on the TV show: a dress with polka dot skirt. The doll comes with earrings, stockings, a bag, two pairs of hands, shoes, and also lottery ticket, money, etc.
Millionaire Roxy wears sexy pink dress. Pink shoes and gloves make the outfit brighter. She wears golden necklace and earrings.
The hair of the dolls is rooted and it is pure white. This set is limited to 600. The cost of this set is $290.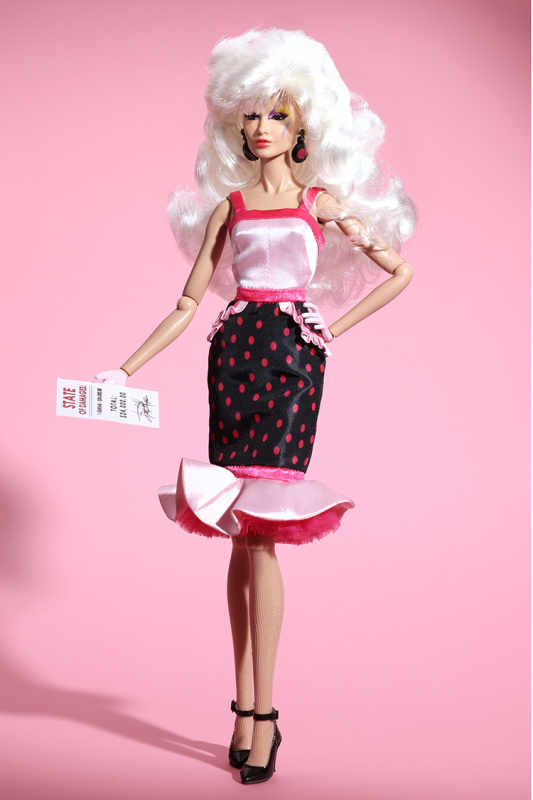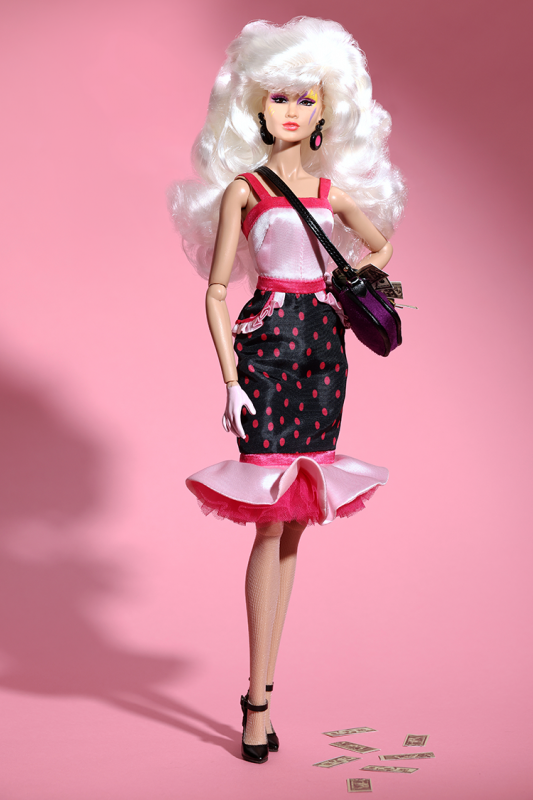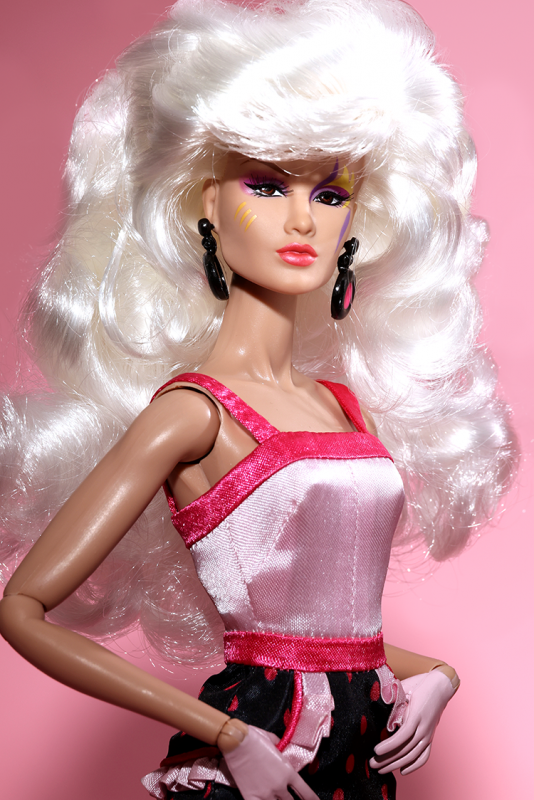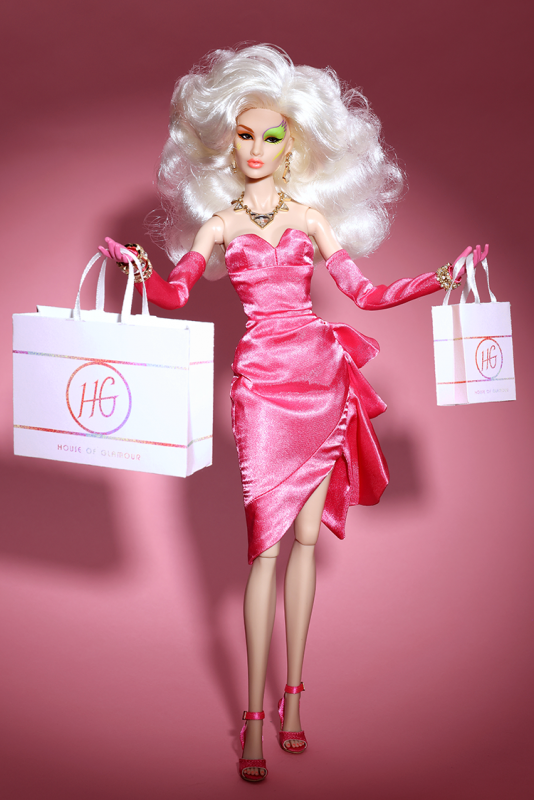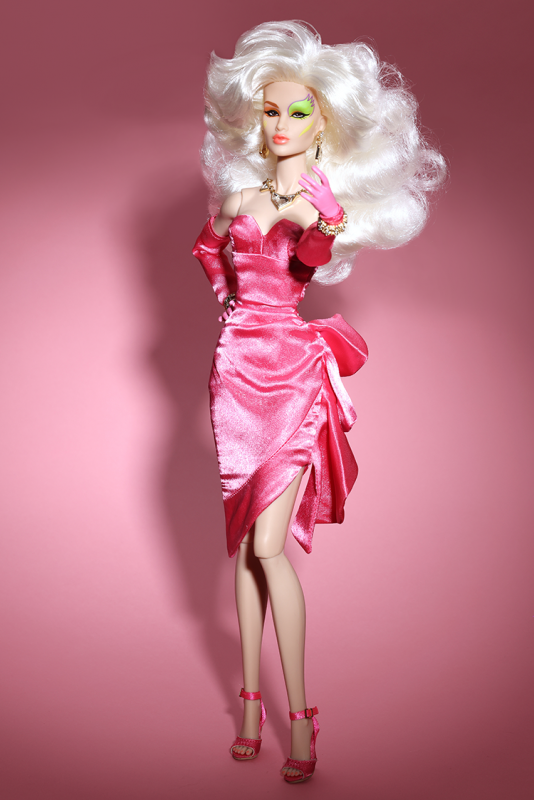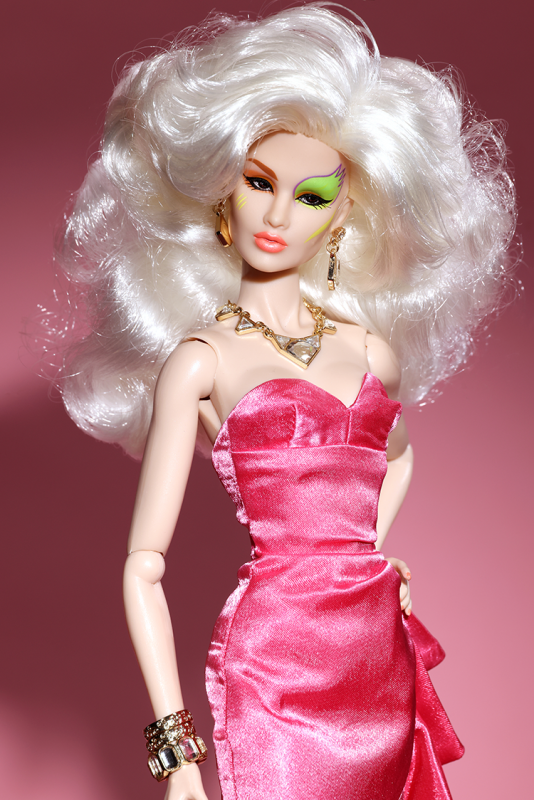 By the way, they will come in unique and gorgeous packing. Moreover, each doll may be stored in her own compartment inspired by the "House of Glamour" store. The set is available for W Club members. There is also a Right-to-Buy Lottery (till 25 October) and the price will be $240.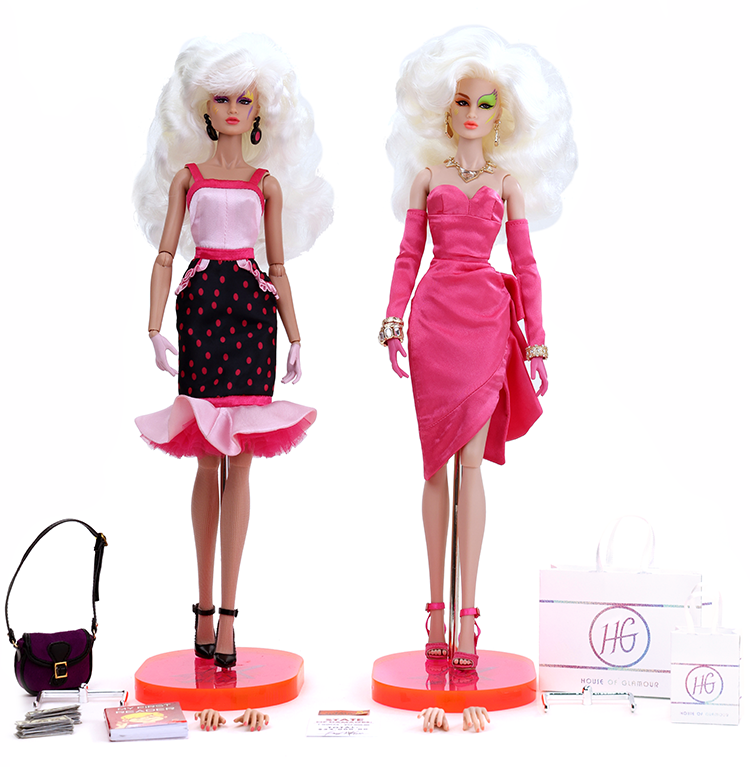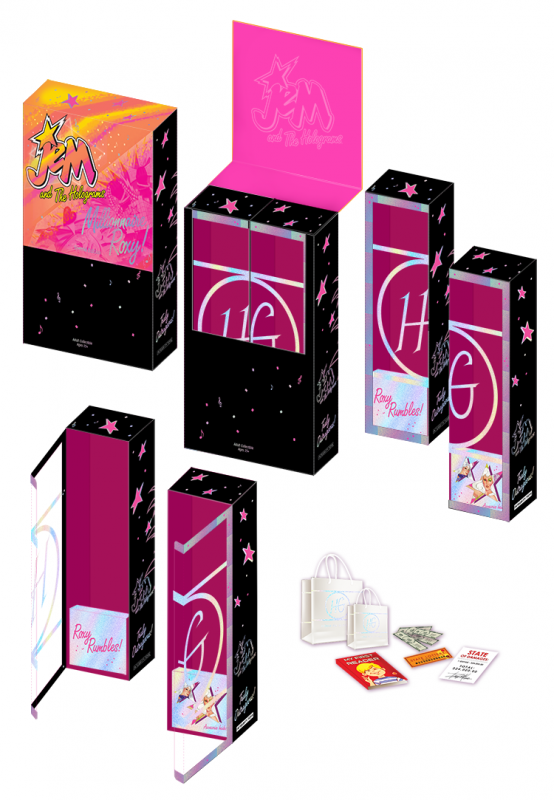 Item # 14110

Roxy Rumbles

Roxanne Pelligrini™ Two-Doll Gift Set

Adult Collectible

The JEM AND THE HOLOGRAMS® Collection

Edition Size: 600

Expected Ship Date: Late Winter 2022

MSRP: $290.00 + Shipping & Handling

Special Members-Only Price (During Right-to-buy Lottery Only): $240.00 + Shipping & Handling

Head Sculpt: Roxy

Body Type: CI/JEM V. 1.5

Skin Tones: FR White (Polka Dot Dress), Japan (Millionaire Dress)

Hair Color: Pure White for Both

Eyelashes: Yes, Hand-applied

Quickswitch: No