Welcome to our community!
Feel free to add items to our marketplace, subscribe to groups and authors.
Also follow our
Instagram
!
​New Teenage BJD Dolls – Autumn Vibes of Child
The doll industry increases at a rapid rate. There are so many talented authors. Here is one of them. LilouBirdie is a doll artist who creates classical ball-jointed dolls. All dolls are handmadeand made of high quality resin which gives them a very realistic look and soft touch.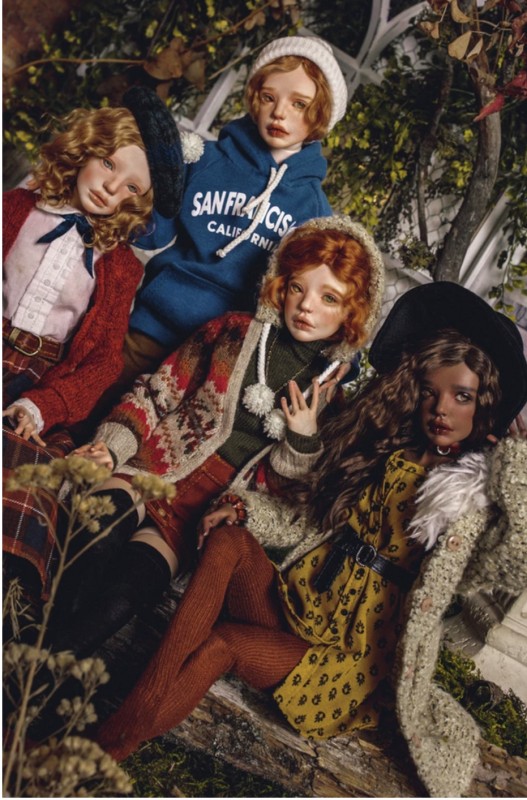 On October, 27th, (at 10 AM PST) the first pre-order will be open for the new collection called Child. By means of this collection, the author has reflected her inner child who is growing up into a confident person.
This collection has teenage dolls: boy and girl. The boy doll is smaller as it happens at this age. The height of the doll is 43-44 cm. Their MSD head sculpt is Lucio.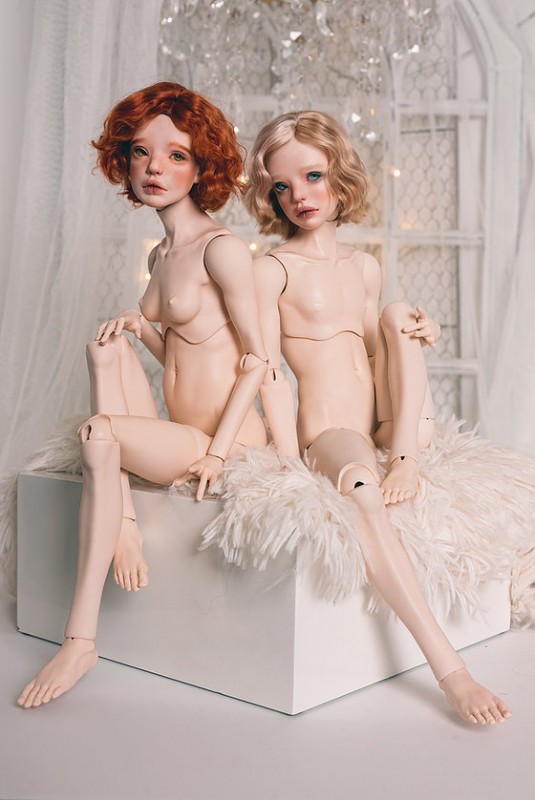 The blank doll costs $749. It will take about 2-3 months for the production period.
Besides the pre-order of the blank dolls, there is a sale of the full set boy doll on the website of the author. He is in a single copy. ООАК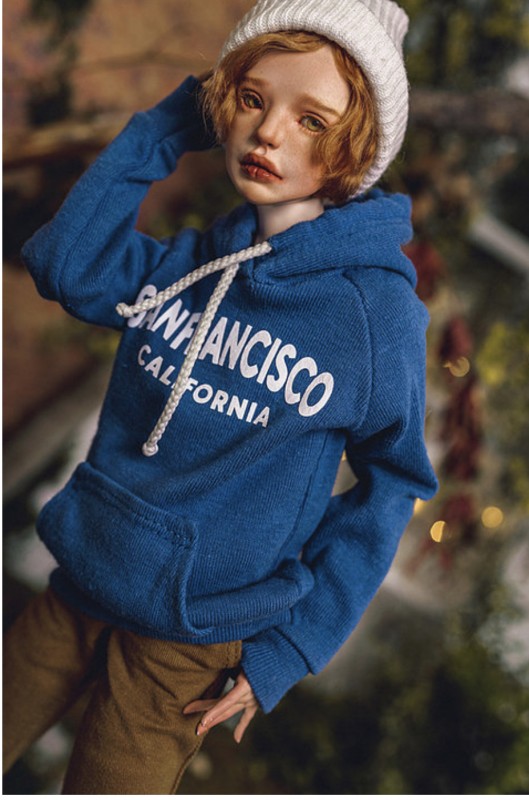 The boy's name is Leslie. He has hazel eyes, plump lips, and freckles on the face. His hair is red (a wig). He will come with blue hoodie with San Francisco lettering on it, khaki jeans, and a white hat. His face looks slightly sad but it looks adorable. The cost of the doll is $1 449.
There are also ready doll girls: Padma, Elsie, and Ashling. The girls are out of stock.