Welcome to our community!
Feel free to add items to our marketplace, subscribe to groups and authors.
Also follow our
Instagram
!
​Style Collab Due To 50 Malibu Barbie's Anniversary
Do you know that you may look style and cozy during your vacation or traveling? Well, the designers of the Barbie doll have proved this fact. How? Just take a look at their new Barbie doll – .Stoney Clover Lane.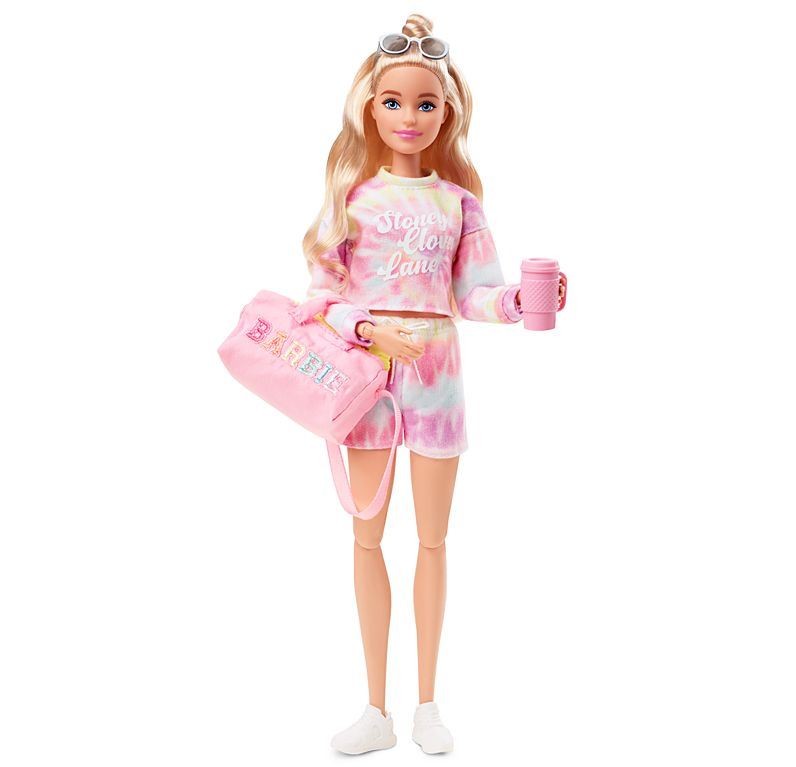 This doll shows that coziness and style may be easily combined. As you may know, Stoney Clover Lane is created by two sisters, Libby and Kendall Glazer. They love traveling, fashion, beauty, and (as it turned out) Barbie! To celebrate the 50th Anniversary of Malibu Barbie, we may now see a new doll and accessories. Stone Clover Lane doll is a limited edition.
The designer Joyce Chen has helped them to introduce new ideas. New Barbie doll looks relaxed and stunning. She wears long-sleeve sweatshirt and shorts that have an amazing summer colors (tie-dye). White sneakers goes well with this costume. Barbie has long blond hair, and a bun. She has blue eyes and pink lips.
As to the accessories, the Barbie doll wears round sunglasses, and a pink coffee cup. But you may first have noticed her style bag. It is pink and has bright rainbow letters: BARBIE. The bag is very joyful, and colorful, just like the Stone Clover Lane like. Barbie may put her phone and some of the makeup to the bag in order to have fun and happy day.
The Barbie doll will come in the specially designed package, and she may be displayed due to the stand.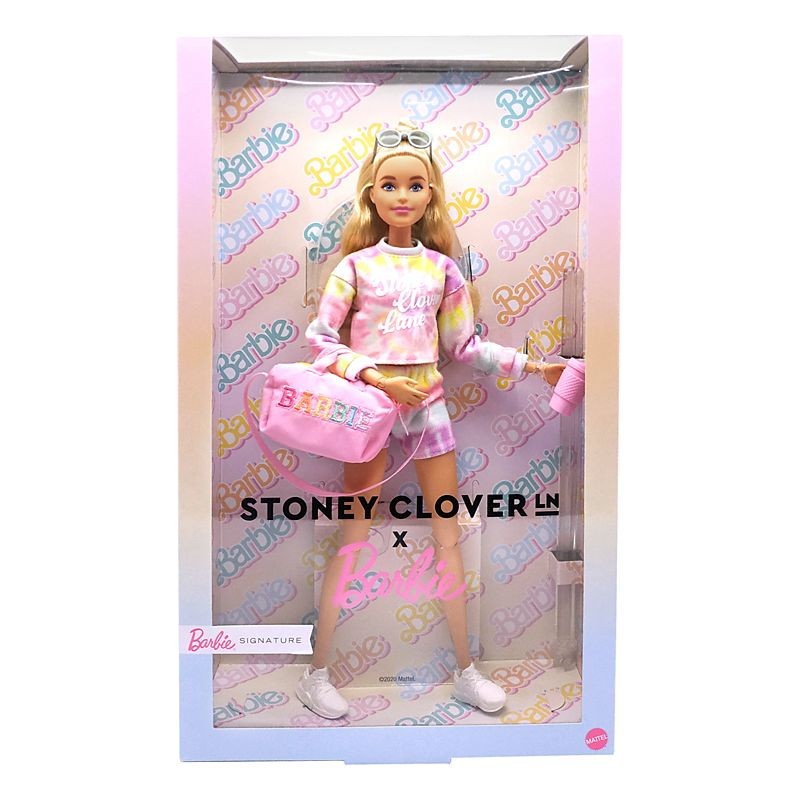 The doll is available from July, 9th. The cost of the doll is $40. Also, the Stone clover Lane Barbie doll belongs to the Black Label series dolls.