Welcome to our community!
Feel free to add items to our marketplace, subscribe to groups and authors.
Also follow our
Instagram
!
​New Chick Queens Palace Collection – OWENSU and JAMIEShow Dolls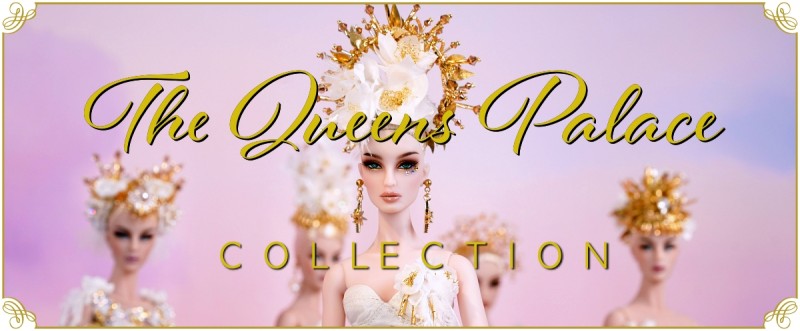 Glam, style, fashion, rich, design, beautiful – we run out of words when we have seen this new collection. It is designed by OWENSU for JAMIEShow Dolls. The Queen's Palace collection will definitely win your heart.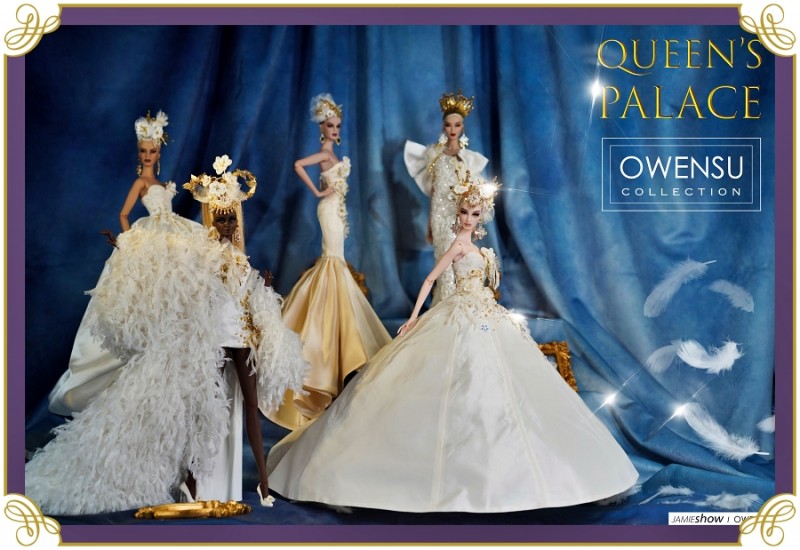 Each detail in this collection is handmade, and all materials and fabrics are of high quality. So what's new? This is a limited edition, and evening gowns and crowns are just available (no dolls). 30 pieces of evening gowns, 30 pieces of crowns, 80 pieces of Accessory Packs are available worldwide.
There are ten evening gowns. Each gown is special and unique. All of them are made of fabric silk, French lace, Swarovski crystals, diamonds, and beads. Some of the gowns have Indian lace and ostrich feather. Each gown has its own style, but all of them are of white color and have golden beads.
Some of the gowns cost $350 (Dowager, Empress, Highness, Regent, Royal, and Sovereign),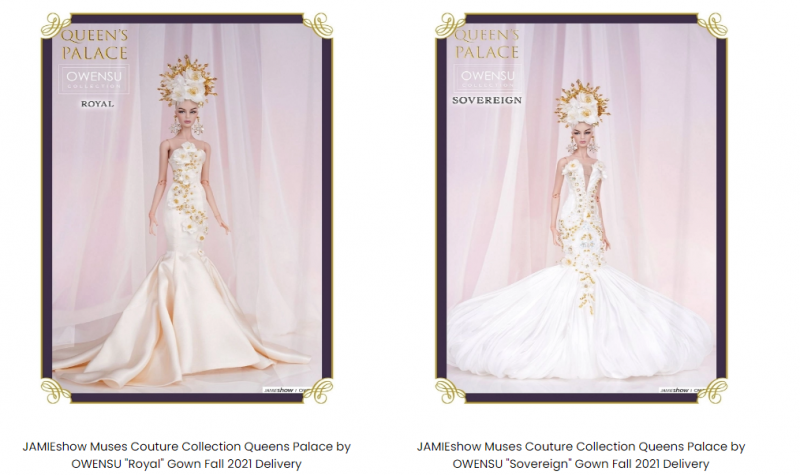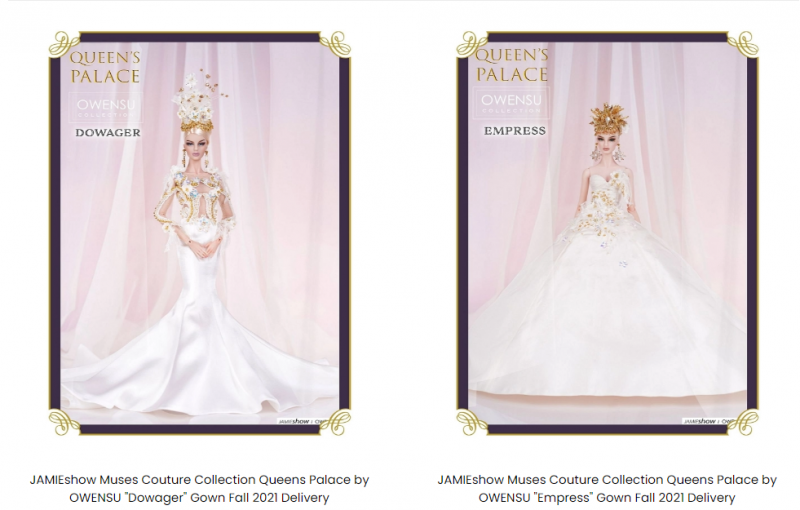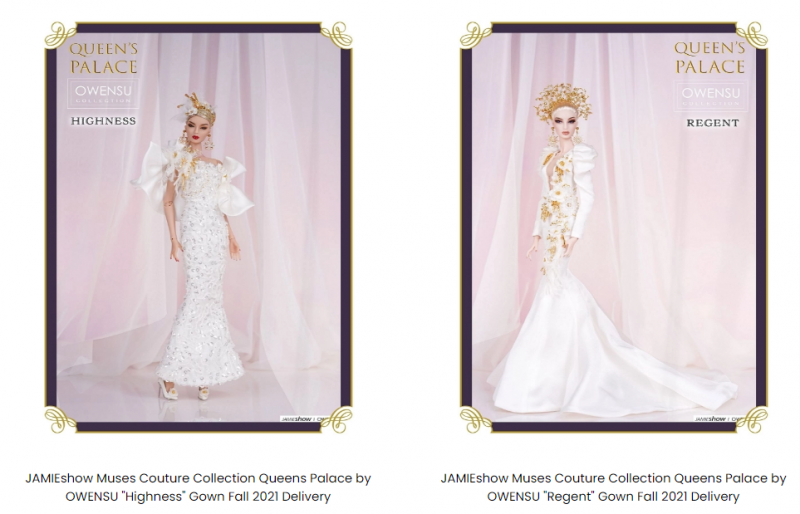 some of the gowns cost $325 (Majesty, Potentate and Monarch), and one gown costs $300 (Magnate).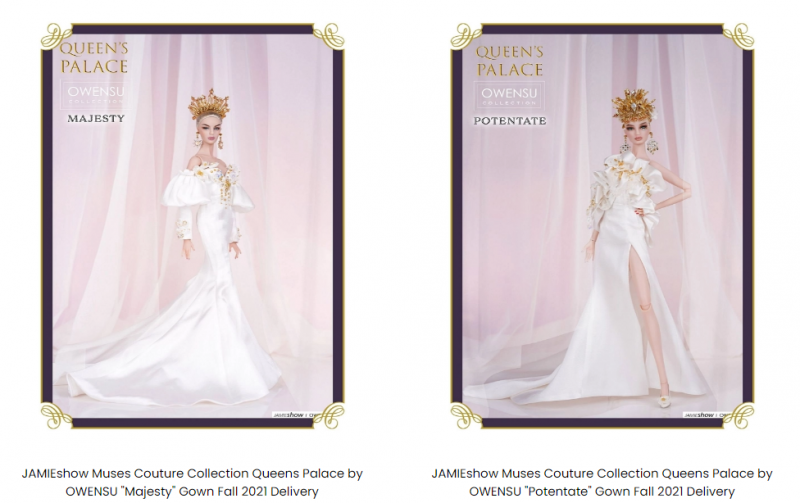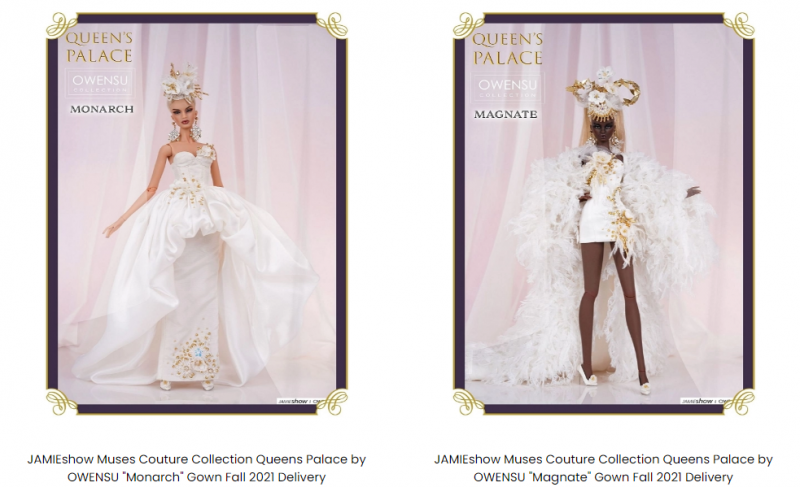 There are four different crowns: Majesties Crown ($200), Queens Florid ($125), Queens Crown ($50), and Empress Tiara ($50). Each of them has a unique design. Which one do you like?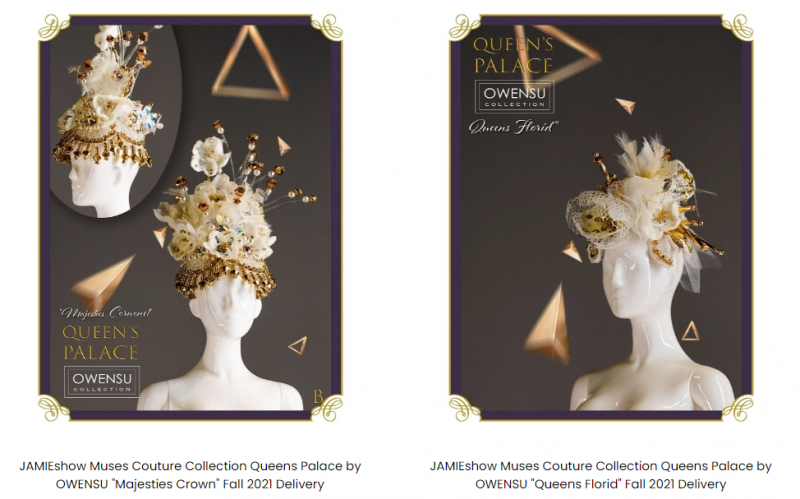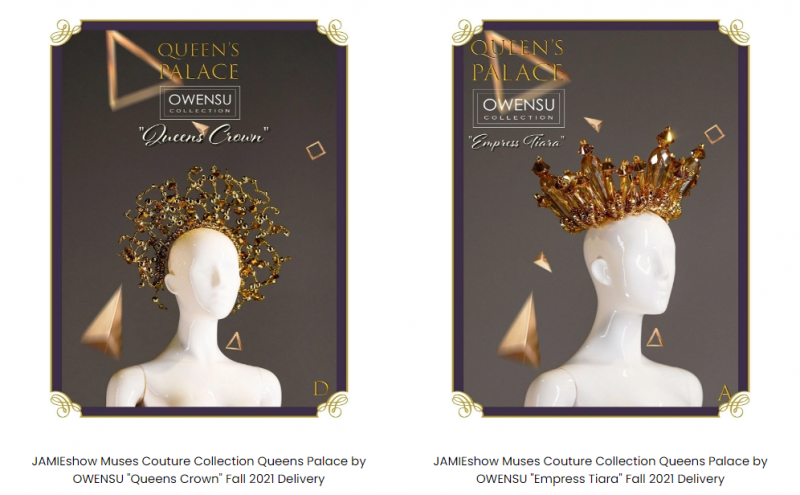 The Royal Ornaments is accessory pack that includes one pair of white, high-heeled shoes with flowers, and 2 pairs of golden earrings. The cost of this pack is $75.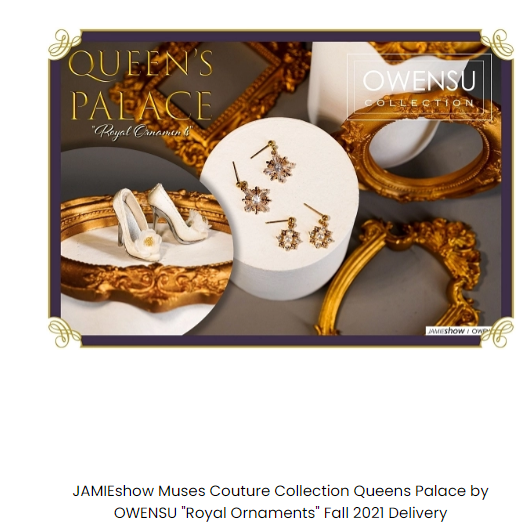 This collection is truly genuine!
The pre-order has been started from July, 11th. It will be open till July, 18th (or sooner in case of the sold out items).