​Ken Turns 60! Anniversary Barbie Doll
Time runs fast! And this year we celebrate 60 years of well-liked and popular Barbie Doll — Ken! Who would have thought that Ken would be one of the most recognizable dolls in the entire world! How did it all started?
The first doll Ken was produced in 1961. There were a lot of requests to create a boyfriend for Barbie, and a lot of letters were written to the Barbie creators. And so, Ken was made, a handsome boyfriend for the beautiful Barbie. He had blond hair, worn red bathing shorts, and red sandals. He also had a yellow towel. Of course, the body of first Ken differed (they did not have such technologies and materials), but he was perfect for Barbie.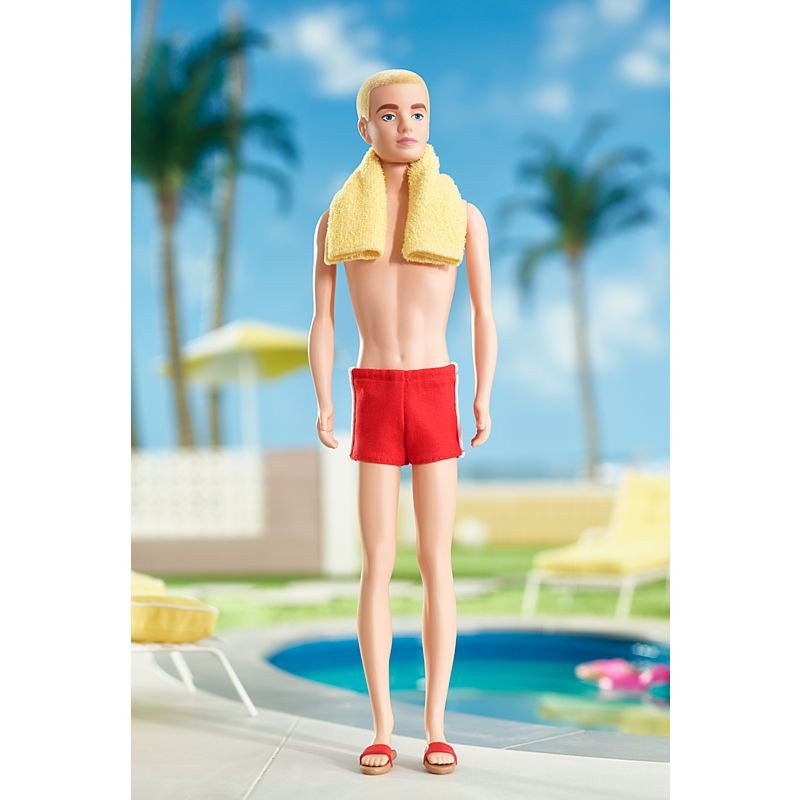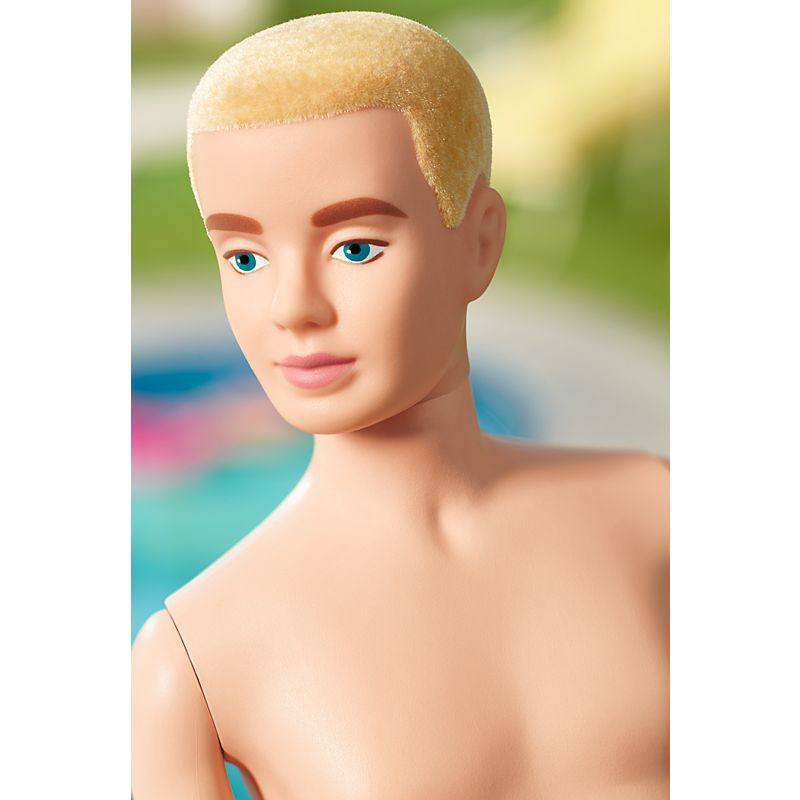 Starting from 1961, Ken has created his own style, his own fashion, and we have seen him in various roles and careers. There are different collections devoted to every generation and decade. Now Ken has three body types, 27 colors of hair, 9 skin tones, and 10 colors of eyes.
By the way, did you know that the full name of Ken is Kenneth Sean Carson?
We have probably seen how Ken was a doctor, or a tennis player, or a firefighter. We may all remember Ken Lifeguard. He looks style and stunning in any career. Moreover, Ken may be found on the magazines of Esquire. Due to his special charisma and style, Ken is very popular and may be found in most collections.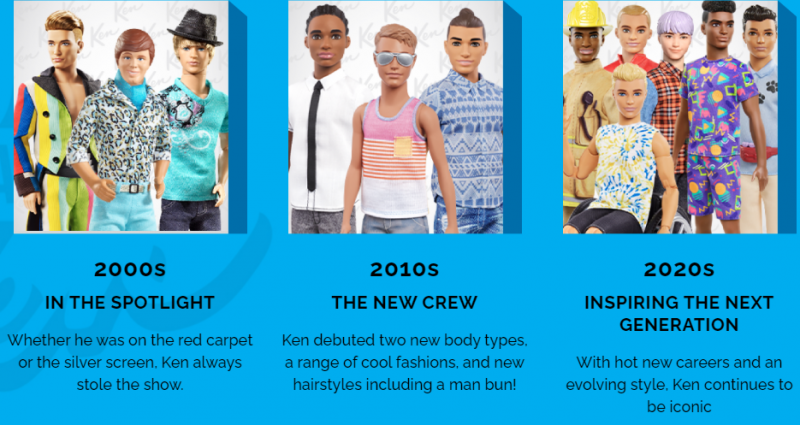 Now we can see the same Ken (the one that has been released in 1961) but with modern body and texture. Barbie has released Ken for the 60th Anniversary. He looks just the same as that first Ken. He also has that yellow towel and red sandals. This Ken is vintage. The cost of the doll is $50.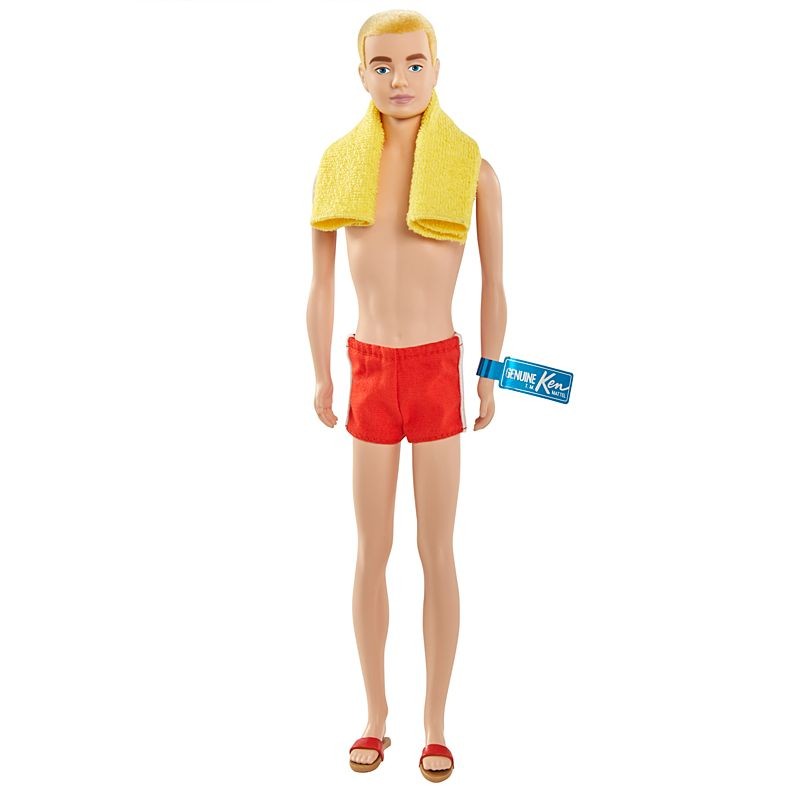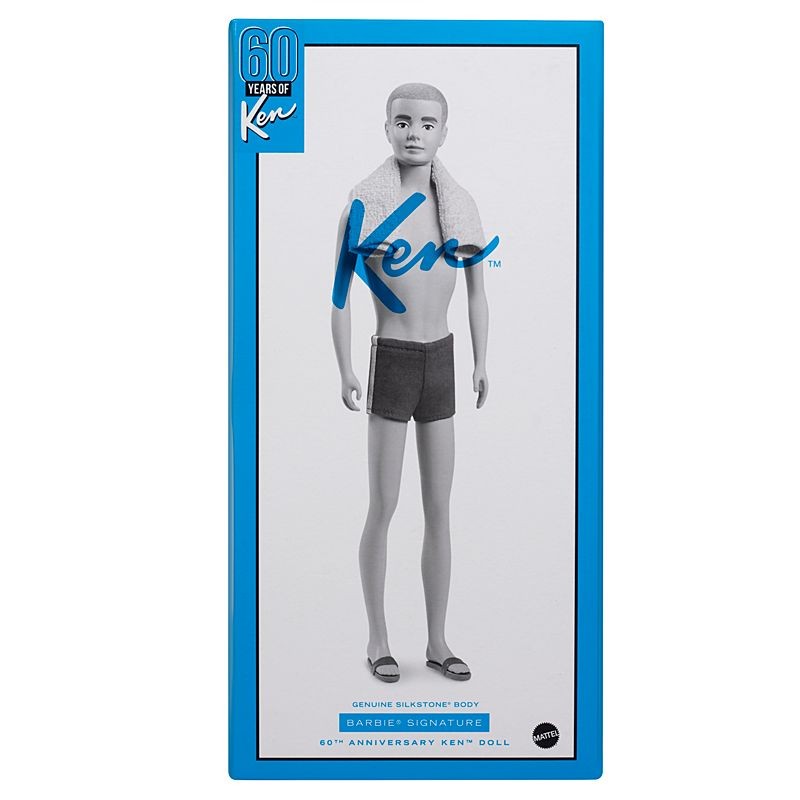 And do you remember your first Ken? Was he a pilot? Or maybe a dancer?