Welcome to our community!
Feel free to add items to our marketplace, subscribe to groups and authors.
Also follow our
Instagram
!
​New Doll from Ficondoll - Sarah
What associations do you have with spring? Flowering, brightness, warmth, lightness, and so on… Spring causes only positive and good vibes. And looking at the pictures of the new doll from Ficondoll we also feel only bright and positive vibes.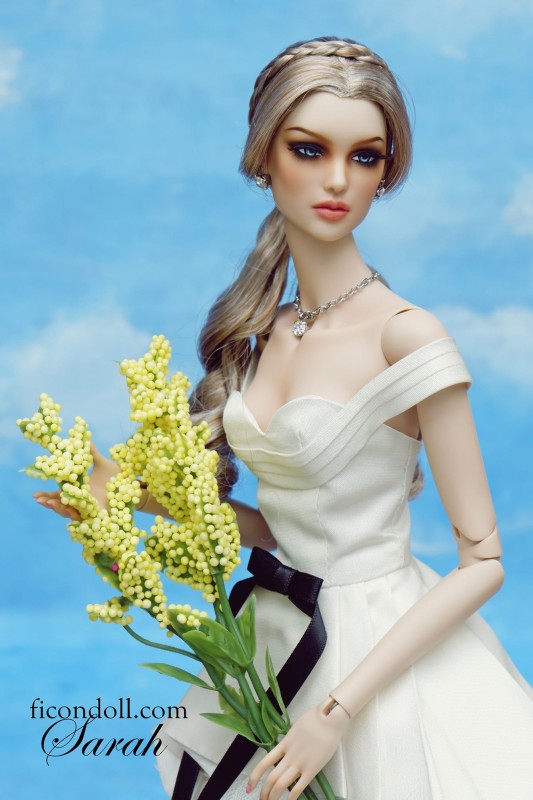 So, meet Sarah. She is a new doll that is 16 inches tall. Sarah looks so gentle and gorgeous! She has new sculpt that is called Clara. And her skin tone is normal. Well, we would rather say that her skin is rather pale but it looks very realistic and smooth. Her body is fully articulated.
Sarah has a very pretty and expressive face. Pink lips, and smokey eyes in soft brown color complements her beautiful blue eyes. She has blondish long hair. There is a low ponytail with curly hair, and there is a small braid looking like a headband.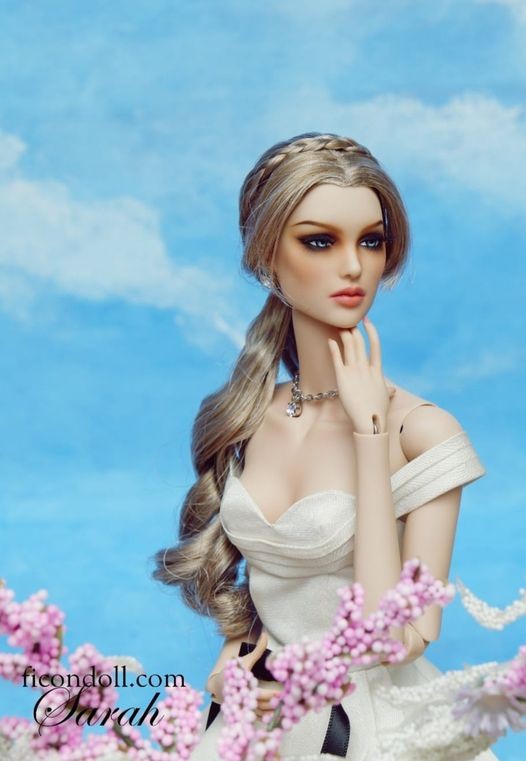 Special mention should made of her dress. It is off-shoulder, white dress with bouffant skirt. It looks so light and elegant! It would definitely do for a bride! Her waist is underlined by a black satin ribbon. This detail looks very brave in this entire outfit.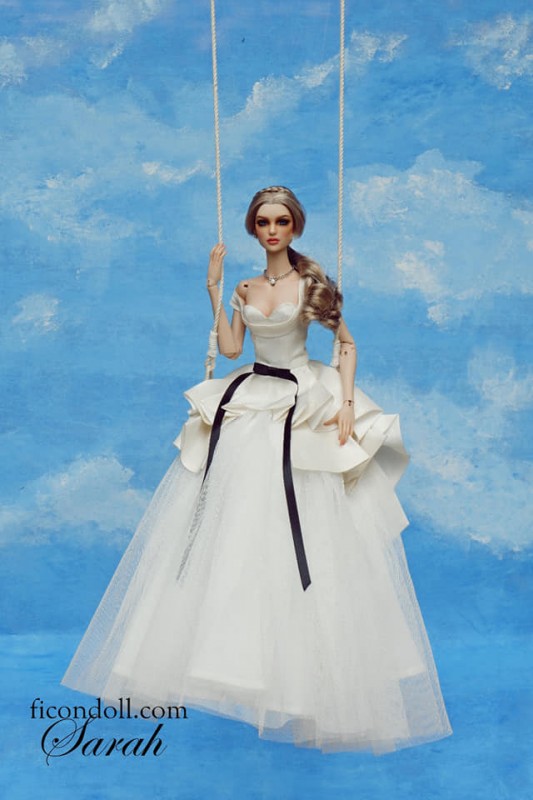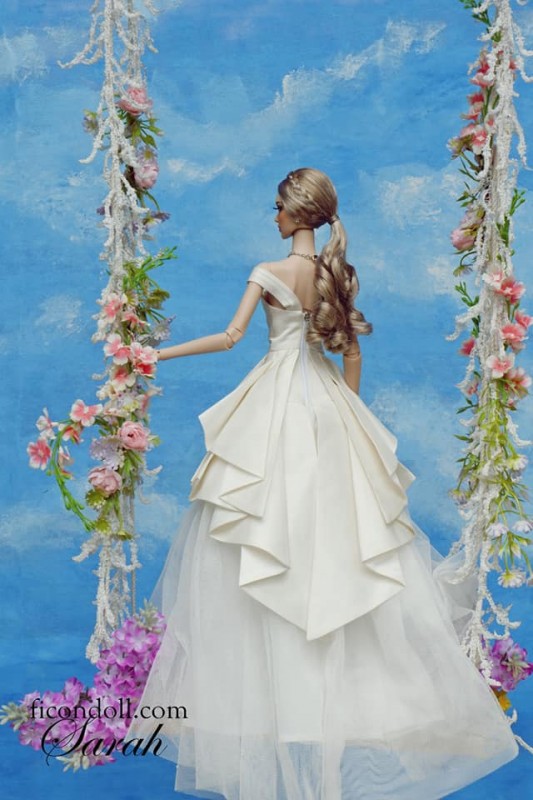 As to the accessories, Sarah wears a necklace and earrings. Unfortunately, we do not not know other details about this doll yet, but for now, we may enjoy these amazing pictures and dream for a while: would you wear such a dress?   
«Sarah» 
sales open
time: AM 9:00 17th March(Korean time)