Welcome to our community!
Feel free to add items to our marketplace, subscribe to groups and authors.
Also follow our
Instagram
!
​New Petitcollin Doll Zelie - Release in March
Petitcollin dolls are famous for their amazing children's dolls, and European quality of manufacture. They will release a new doll this March. The doll's name is Zelie. She will be in a Limited Edition Minouche doll. Just 100 dolls will be available.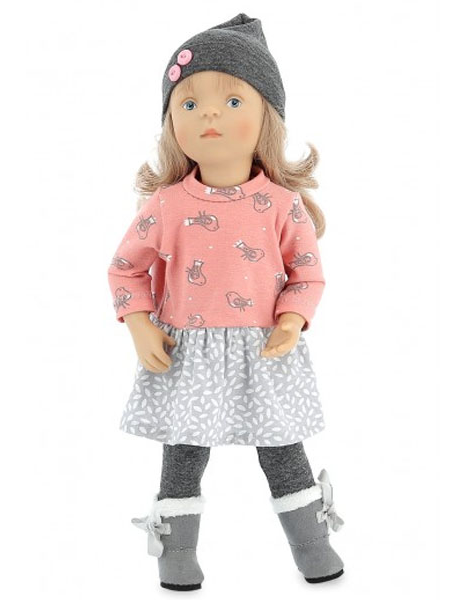 Zelie is a pretty girl with blonde hair. Her hair looks very realistic, it is Kanekalon wig that may be washed. She is about 13,7 inches tall. Zelie has painted blue eyes that are lively. As all little girls, she likes wearing cute dresses. The dress has an interesting design: a top has little birds and is of salmon color, and the skirt is gray and white. Dark gray leggings complete this outfit. By the way, the clothing fabric is supplied from Morocco, and the clothes is made in France.
Her gray hat is decorated with two pink buttons. Gray boots have ribbon ties. As you can see, the whole outfit is characterized by integral style. Looks good and sweet!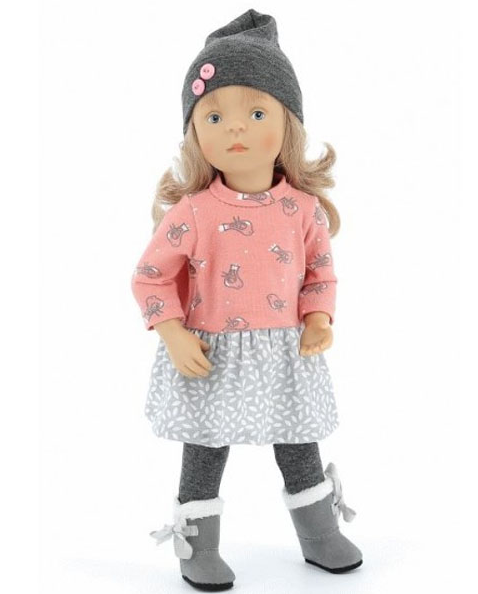 The doll is made of vinyl body that is fully articulated. The material does not contain phthalate vinyl. The dolls are produced in Spain. Zelie may pose naturally due to articulated legs, arms and head. The doll will come in a presentation box.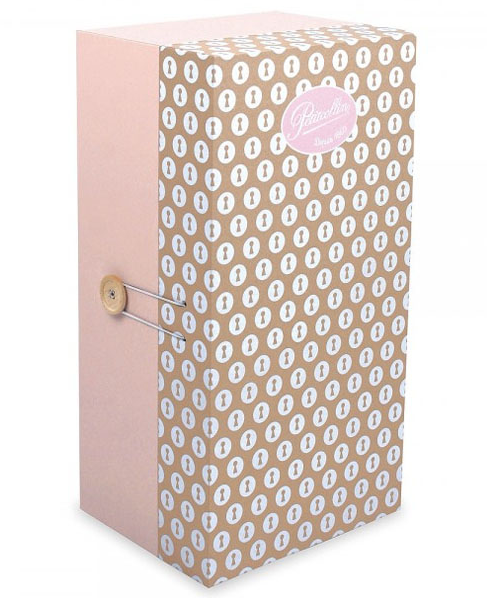 Moreover, the doll will be delivered with a small label. Sylvia Natterer will sign it. Sylvia Natterer is a great artist who stands behind Minouche, Finouche and Bibichou doll. Sylvia wanted to make the face of the doll more friendly and innocent, but the doll should still be the doll in order to play and use the fantasy. And we may admit that they have achieved this goal.