Welcome to our community!
Feel free to add items to our marketplace, subscribe to groups and authors.
Also follow our
Instagram
!
MONEYQUEEN DOLLS - Interview with author Nataliia Luka
I have recently found these dolls and decided to meet their author. To may surprise, I found out that we live in one country. She is from Ukraine. Her name is Nataliia. I wanted to get details about her and her dolls, and also to share our conversation with you.
— How have you come to the doll creation?
— Dolls have been always something special in my life. It all started from a doll collecting. There were completely different dolls in my collection: from resin German kewpies to Fashion style dolls. These are the Fashion style dolls that have become inspirational for me. On one fine day, an idea occurred to create my own doll. It was started from a ball of frozen clay.  
— Your brand name is very interesting. What is the meaning of it?
— Everyone has their own role in life that may have been created in advance. But not all wants to accept this role. It's a story about a mannequin-sketch dreaming to become a doll with royal status. Designers of clothes are using a template, some sketch, and a mannequin, but the main focus is aimed on a finished product. We can see only the silhouette of a male or female figure. The model's body plays a secondary role. A story of my dolls tells exactly about that sketch model: how the doll could achieve her dream, and how an ordinary mannequin may turn into the doll with the status ofQUEEN, MONEYQUEEN!
We will be delighted to welcome you and make your dreams come true.
MANNEQUIN — MONEYQUEEN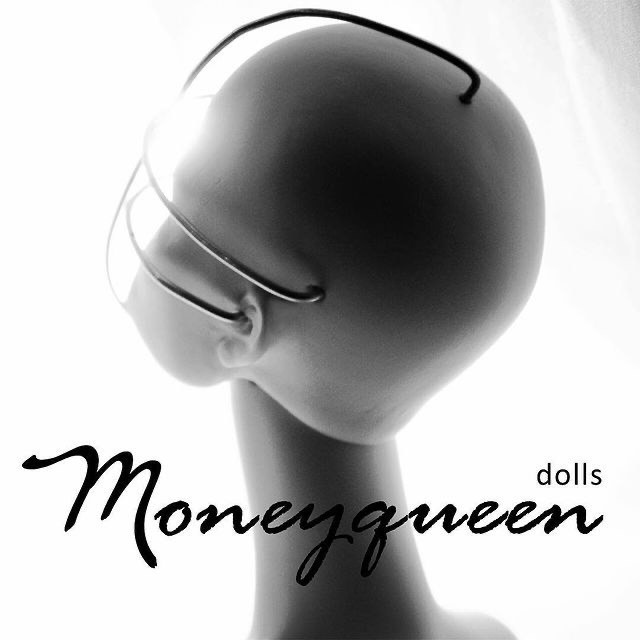 — How long have you been doing it?
Officially — on January, the 7st, 2017. I just sat down that day, took the clay and started modeling. All day long. I did not get distracted, I did not leave it. I did not stop ever after. I found time for the doll creation every day. The doll fascinated me and gave me new colors and emotions. 
— How did you make the way within this period?
— I made the way from the regular ball to the jointed doll. It was an intense and fascinating way. Several dolls came out within this period — Elisa, Emily, and Sharon.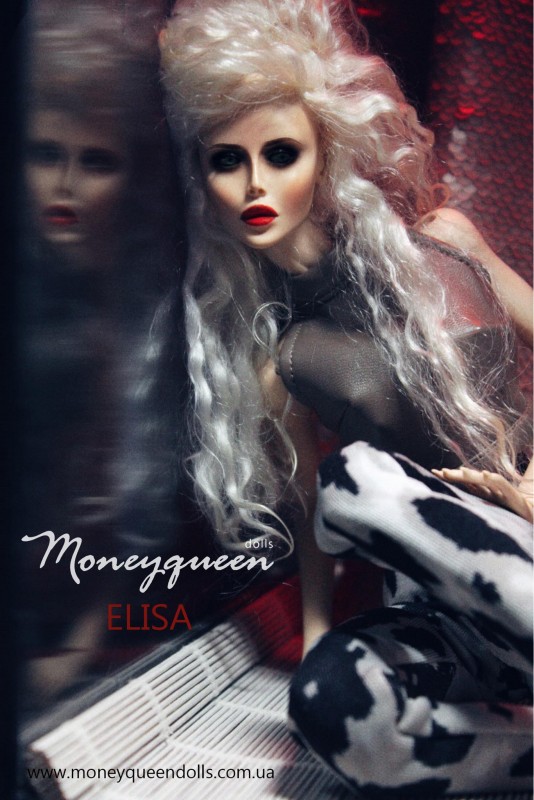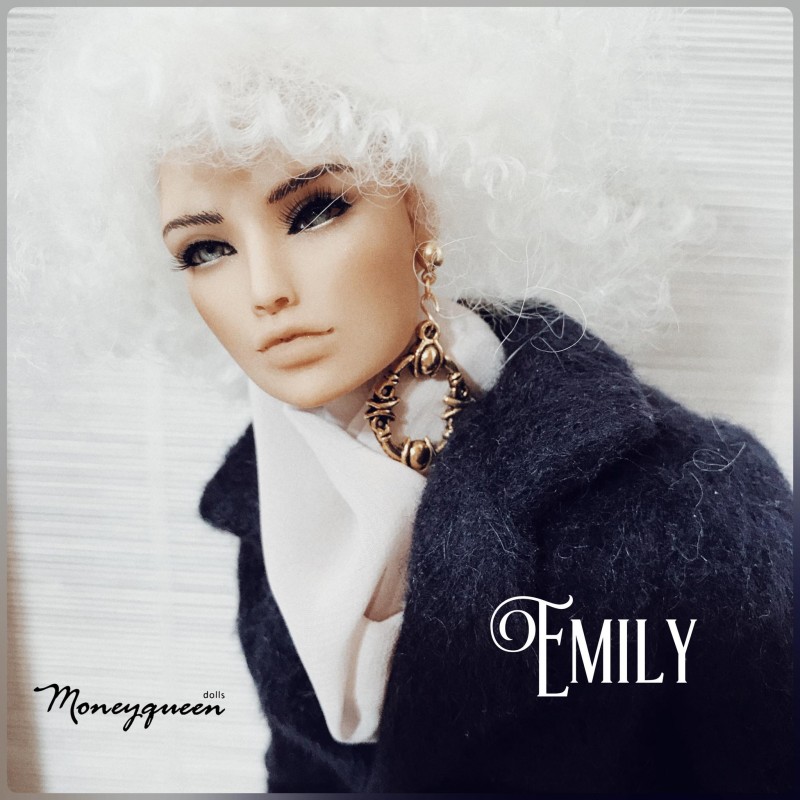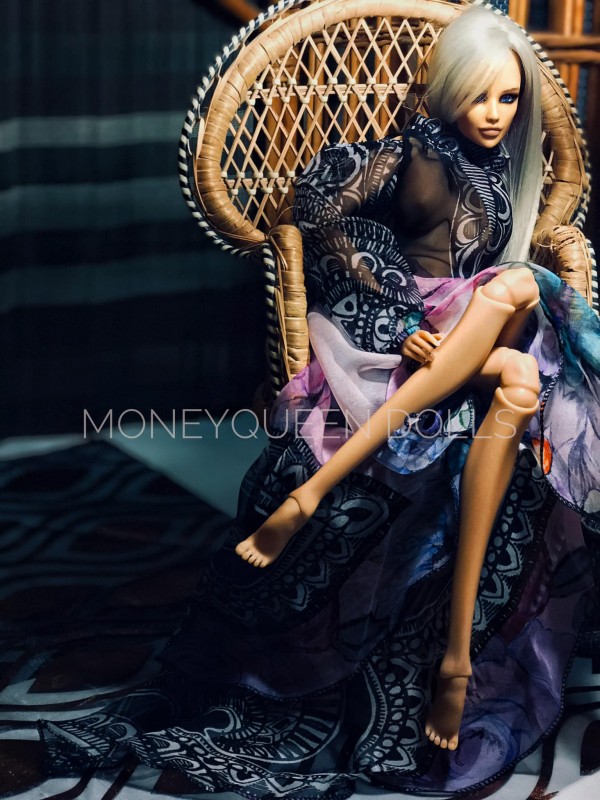 It was the time of search and a constant work on the doll. And, it seems to me, that I have now achieved my goal. But I am not going to stop. There are a lot of creative plans to be achieved.
— What doll are you now working on?
— Now the doll of new mold is getting ready for the pre-order. She will have more improved body and additional possibilities for the greater interaction with her. You will get more details later. Follow the news in the group.
— What is so special about this doll?
Every doll is special for me, as her creation takes months, or even years. But this doll will have my special author system of the wig — Hair scalp system. I have been working on this system for several years, testing it and making it better. Now I believe it is ready, and I can present it to the wide audience.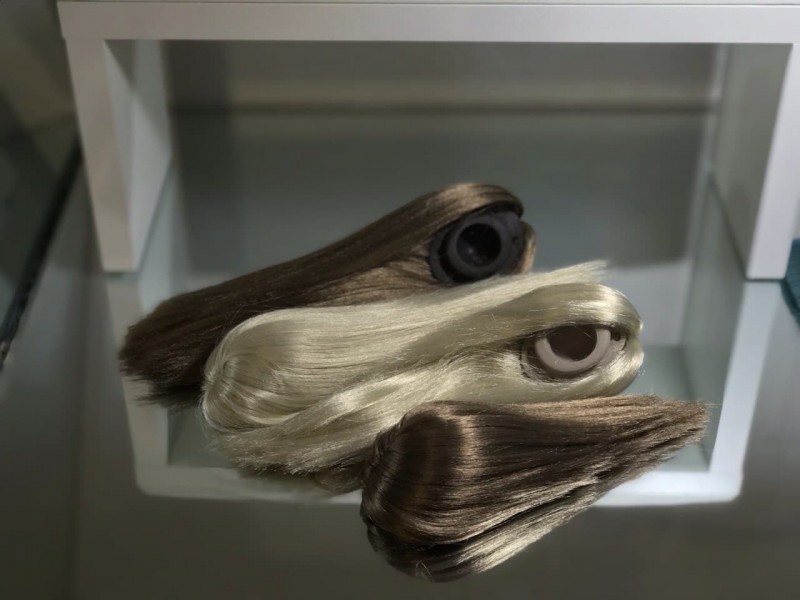 — How may a collector get your doll?
She may be ordered during the pre-order. All contacts and details will be indicated in the post.
— Will be your dolls available on the exhibitions?
Yes, it may be possible as soon as the epidemic situation will be stabilized in the world.
— What are your future plans?
To be creative, to make, to inspire...
Thank you!