Welcome to our community!
Feel free to add items to our marketplace, subscribe to groups and authors.
Also follow our
Instagram
!
Slumber Party event: Poppy Parker Loves Mystery Date
The beginning of the new club year is full of new and very interesting dolls and sets. An online event took place yesterday where series consisting of 4 sets was presented.
This event was devoted to all new members of the W Club. It was on April, 2nd, and was called as Slumber Party event. Carol Roth and a special guest revealed the dolls and answered the questions of the new W Club members.
They announced about new sets of dolls called as Poppy Parker Loves Mystery Date. This series is so intriguing! Moreover, the dolls are truly bright and colorful! There are four sets consisting of two dolls each.
Poppy Parker doll sets are designed by Integrity Toys and Hasbro. If you are a true fan of 1960s, you may probably know the name of the game where players have to go on a Mystery Date. This idea is used in this new series. So Poppy Parker has to be ready to go on a date. But she does not know for sure who will she meet.
The Mystery Date series presents four different themes: Bowling, Skiing, Formal Dance and Beach.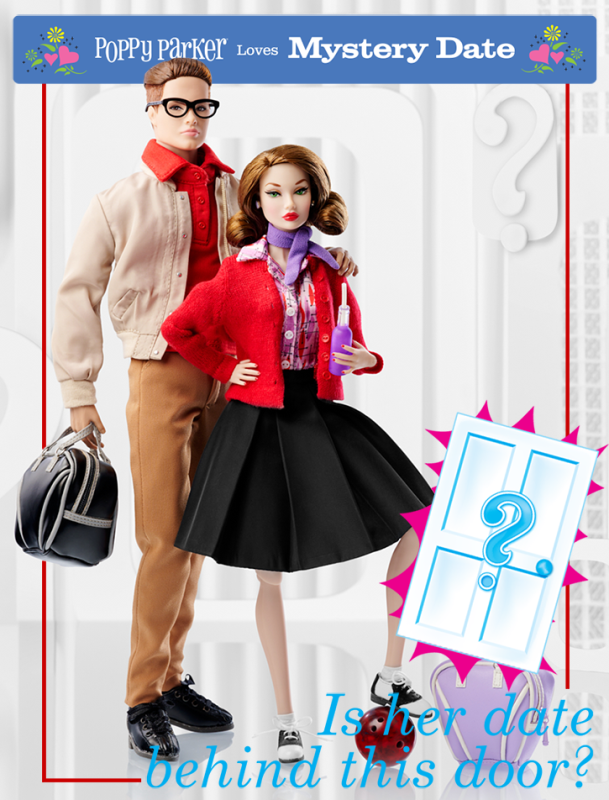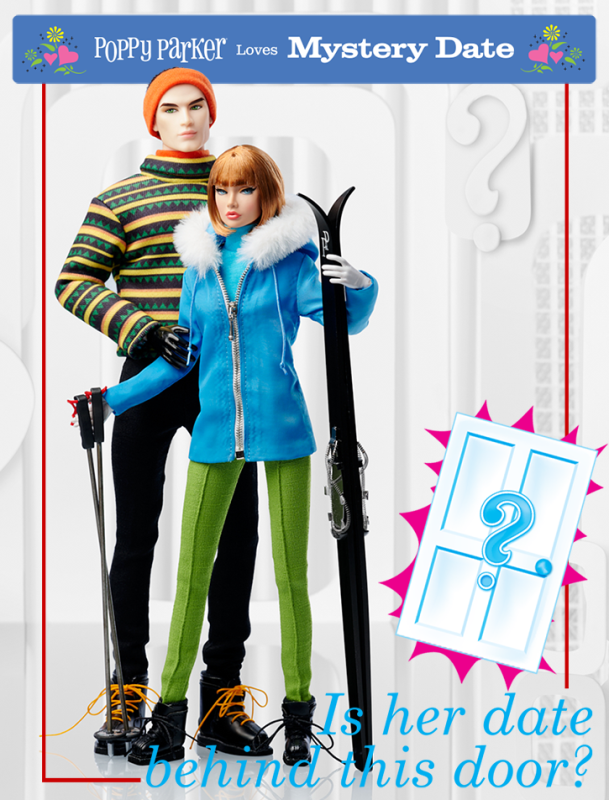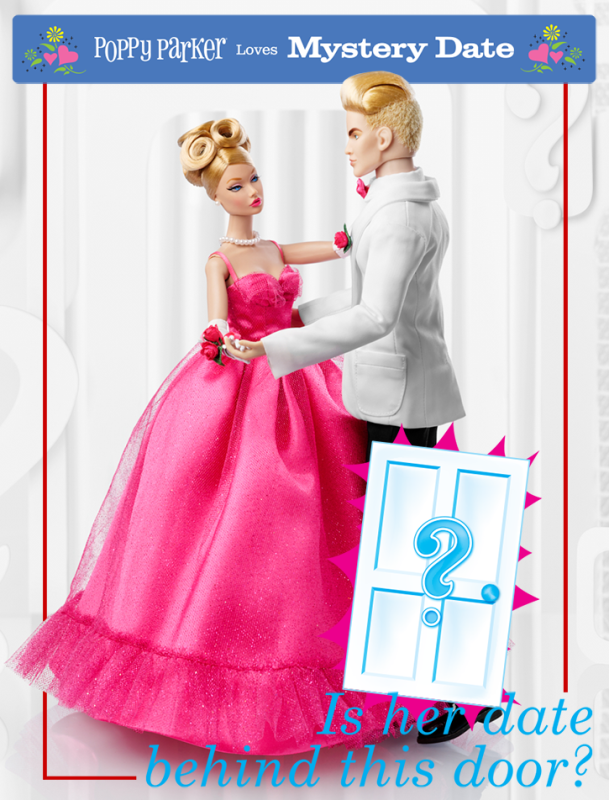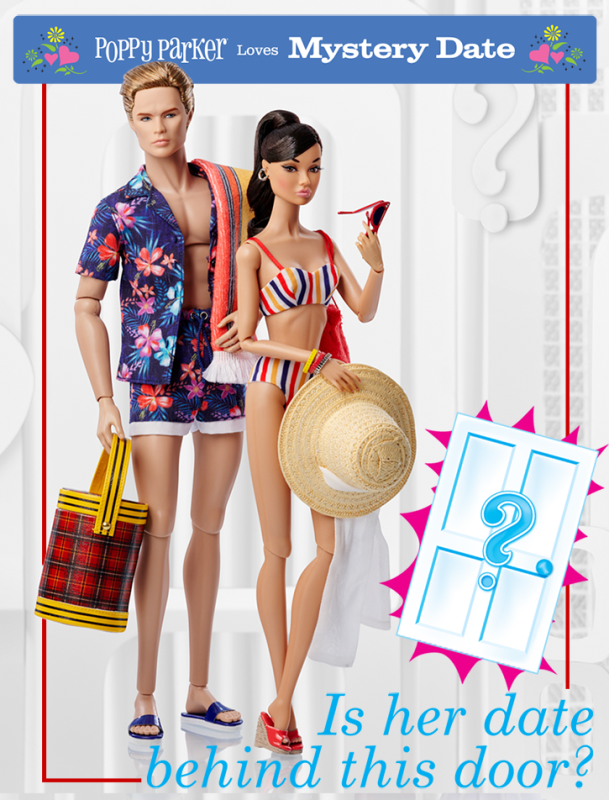 As you may guess, the outfit of the dolls correspond to the name of the theme.
But! There is one little thing that will definitely surprise you! This date will be mystery because Poppy may see a Mystery guy. It means that a special male doll will be enclosed at random within all these sets. Isn't it amazing?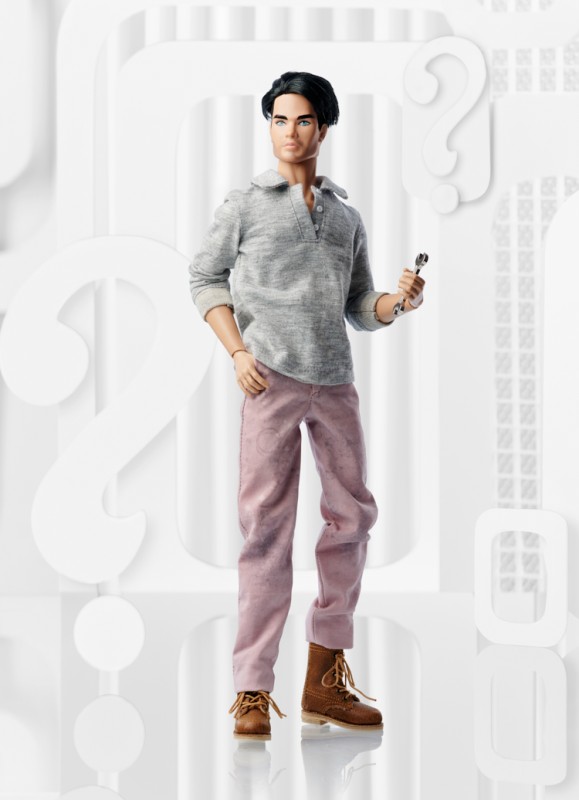 It does not matter what set you would order, as there are equal chances. There is 1 in 16 chance that Poppy will meet the Stud. The number of this male doll is limited (just 500), and so a doll will be randomly inserted in any of 2000 sets. Moreover, no one will even know where this doll will be (even the Integrity Toys designers).
So who is he, this mystery guy? He has black hair, and blue eyes. His name is Kieron Morel. He has white skin tone, and a rather casual outfit: white tank top, grey sweater, and mechanic's pants. Brown boots and wrench accessory makes him brutal.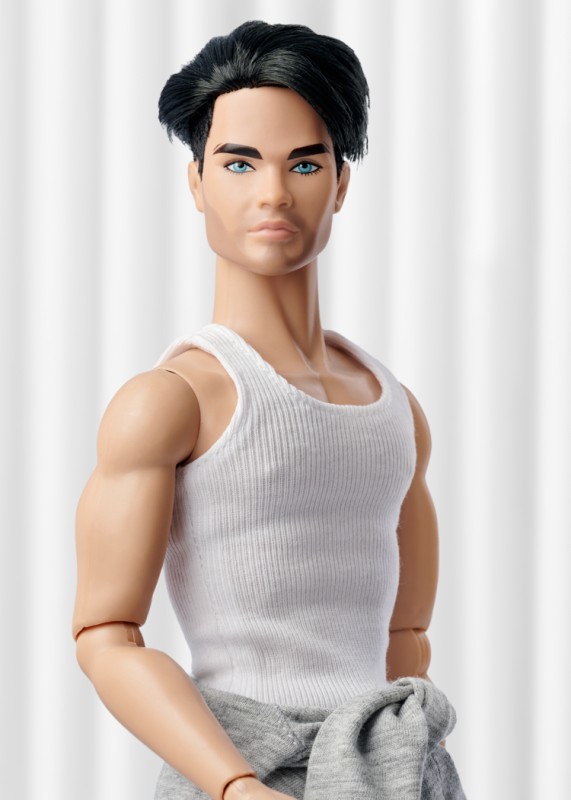 Poppy wears gorgeous ball gown that is pink in the Formal Dance set. She has blond hair, white gloves, and faux-fur shoulder wrap. Chip Farnsworth may accompany her in white jacket and pleated shirt, black pants and pink cummerbund. He also has blond hair.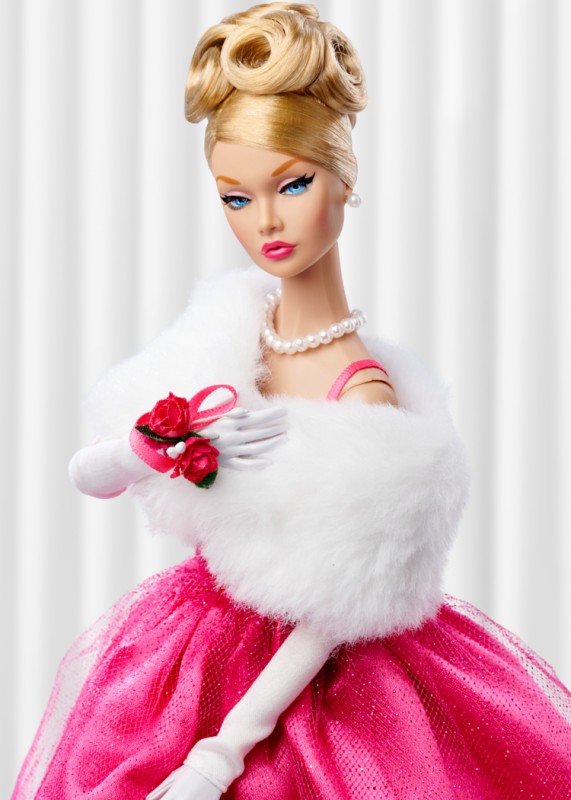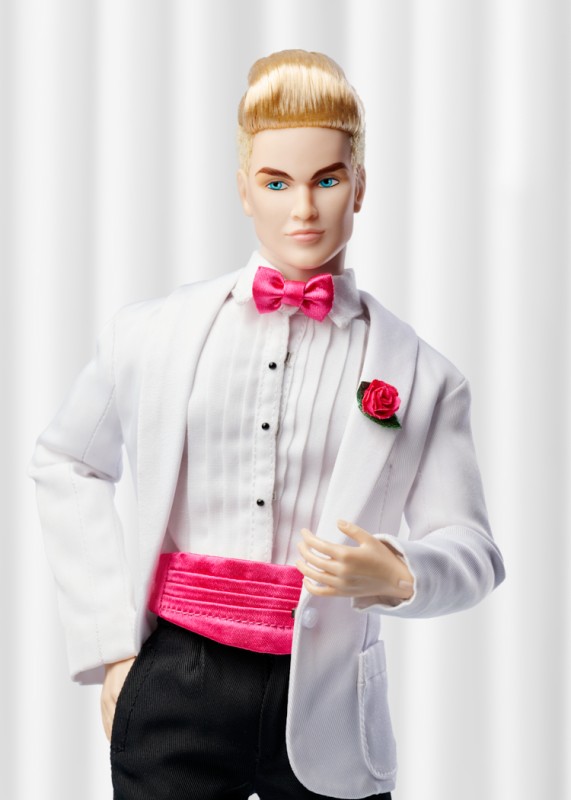 In the Bowling Set Poppy has red lipstick, brown hair, green eyes. Her red knitted sweater is well combined with black skirt, and a purple scarf. She has bowling shoes and white socks. Her possible date may be Cabot Clark wearing bright red polo, tan jacket and tobacco trousers.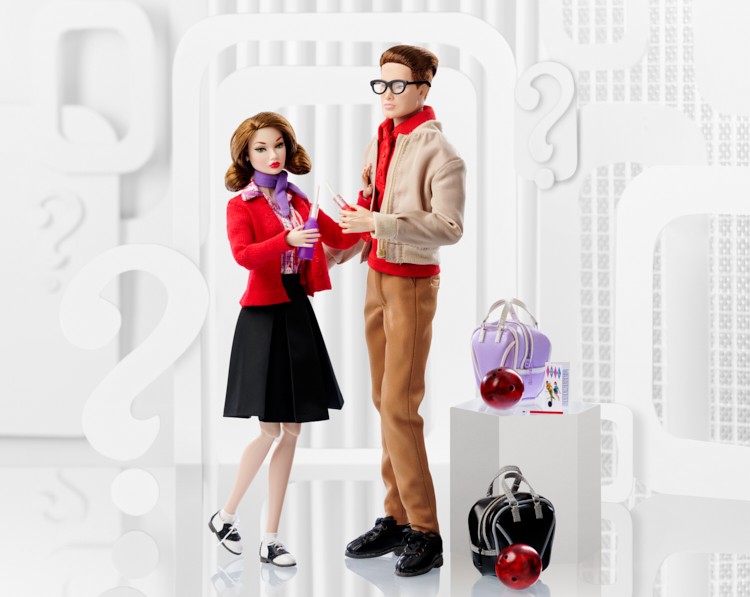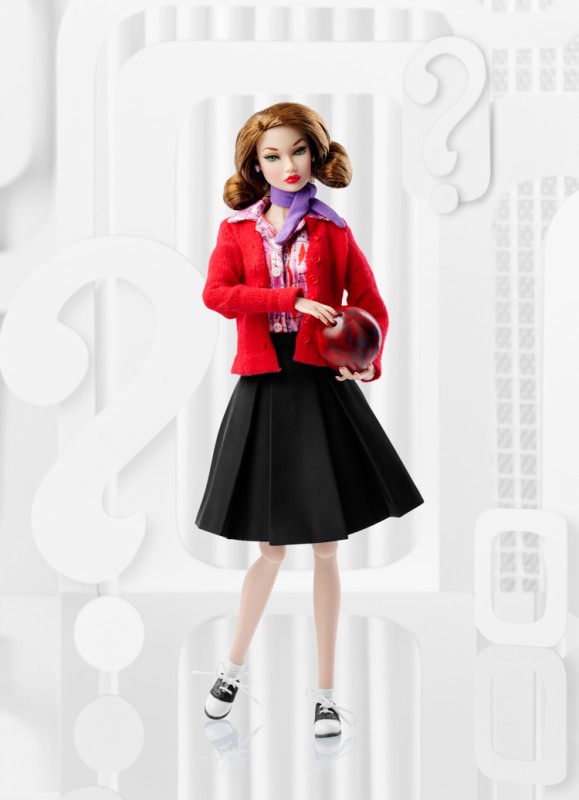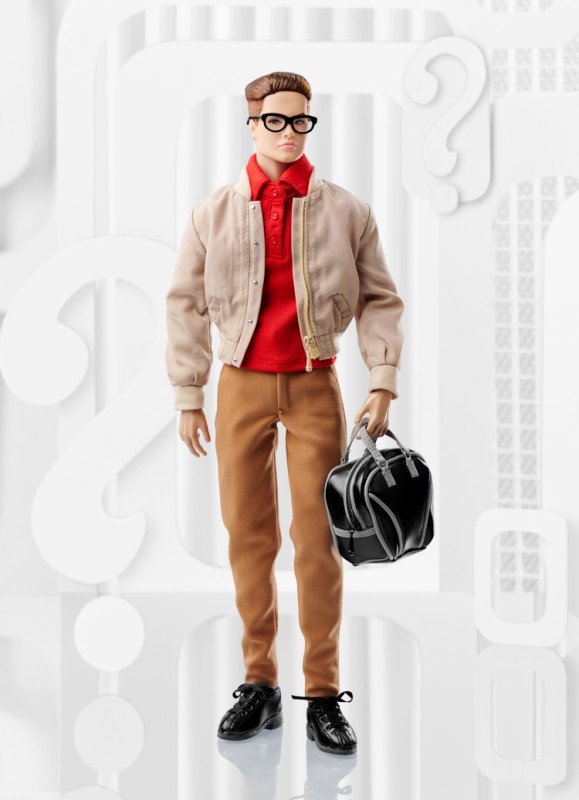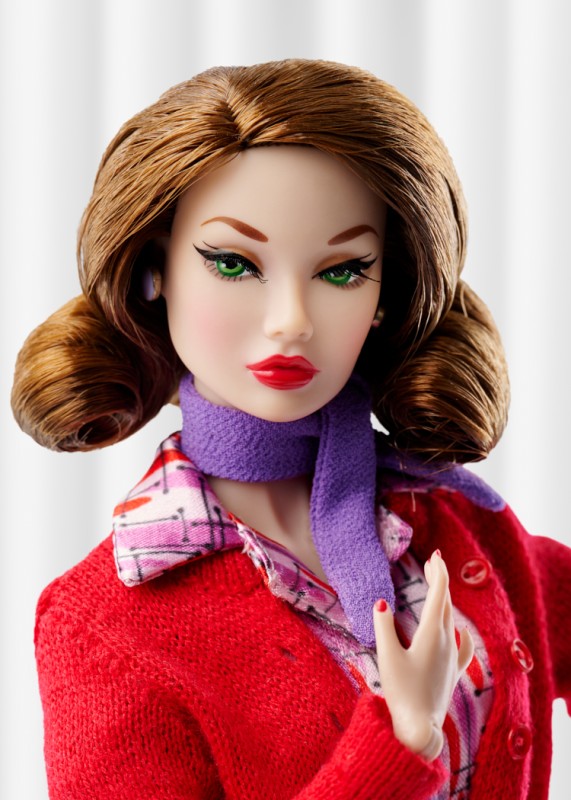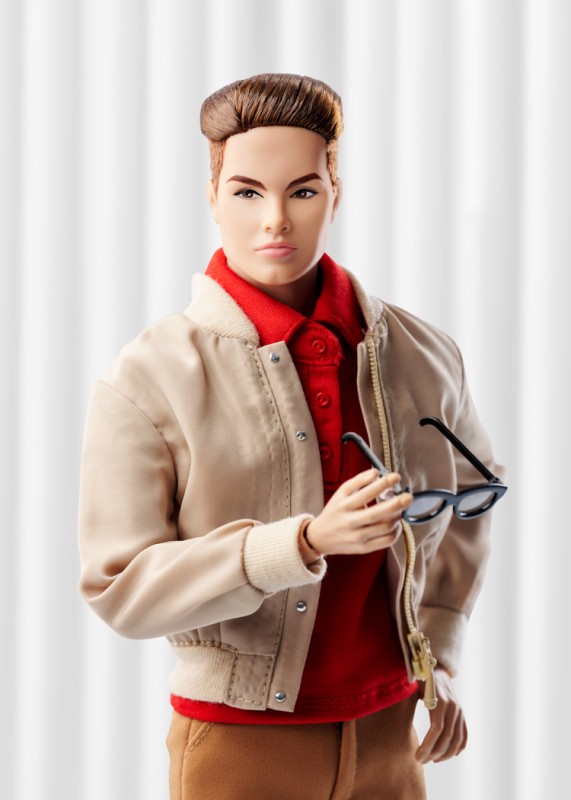 At the Ski Date, Poppy has bright green trousers, blue winter coat, and ski boots. Her outfit is retro. She has short brown hair. Bellamy Blue may be her perfect match, as he wears printed ski sweater, bright orange headband, and black thermal pants.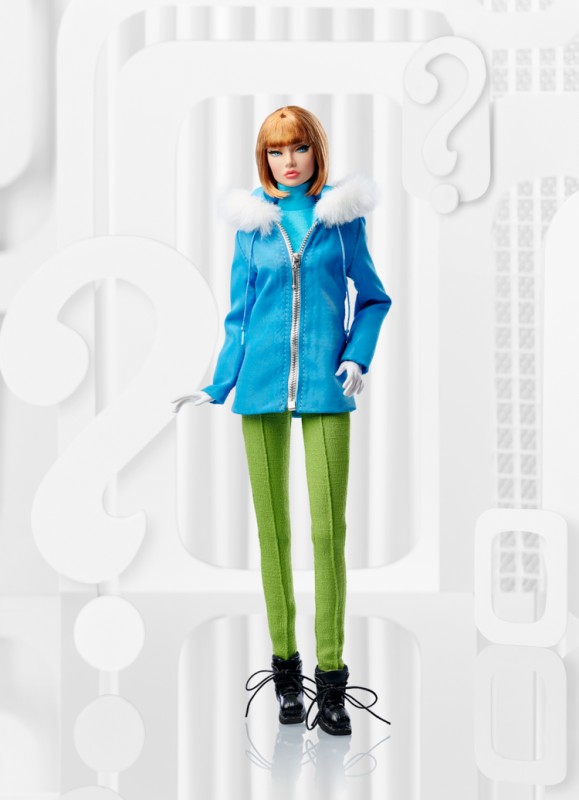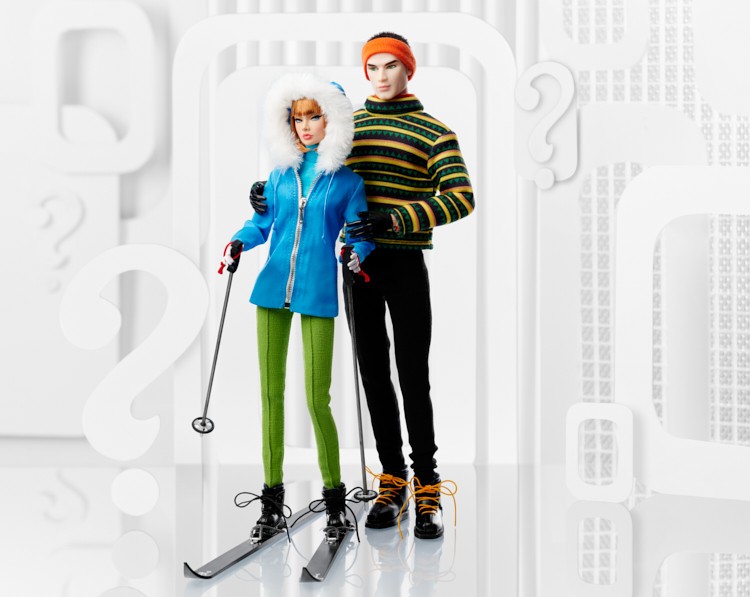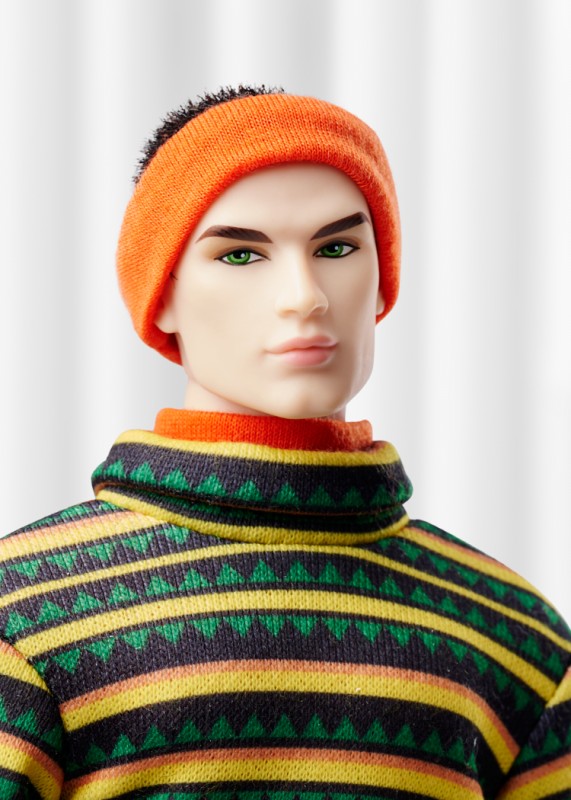 Poppy at the Beach has bright stripe bikini and a big hat. She has black hair and high pony-tail. She looks so confident and relaxed. Milo Montez, her potential beach date wears printed Hawaiian skirt and shorts. The colorful towel and blue flip flops can be used even at the pool.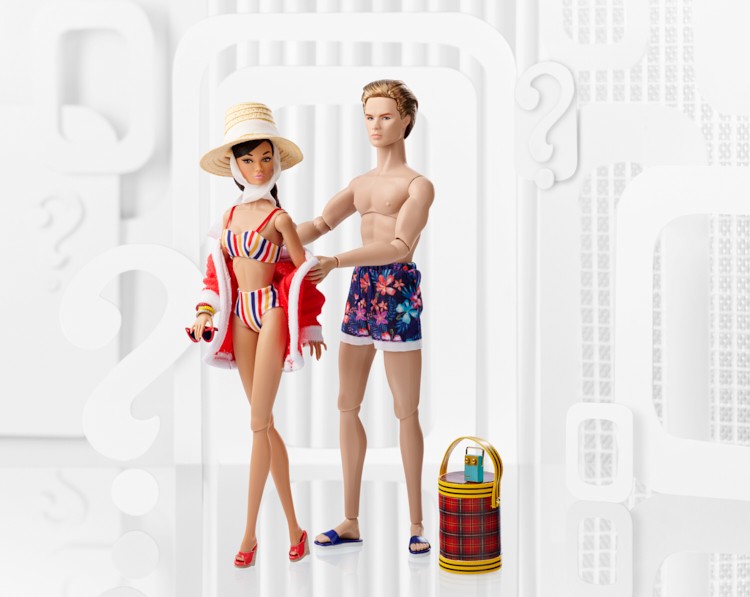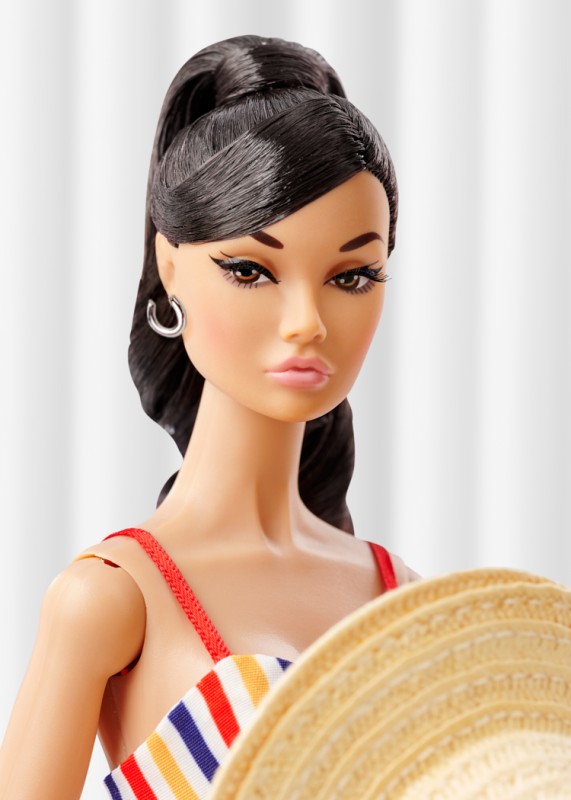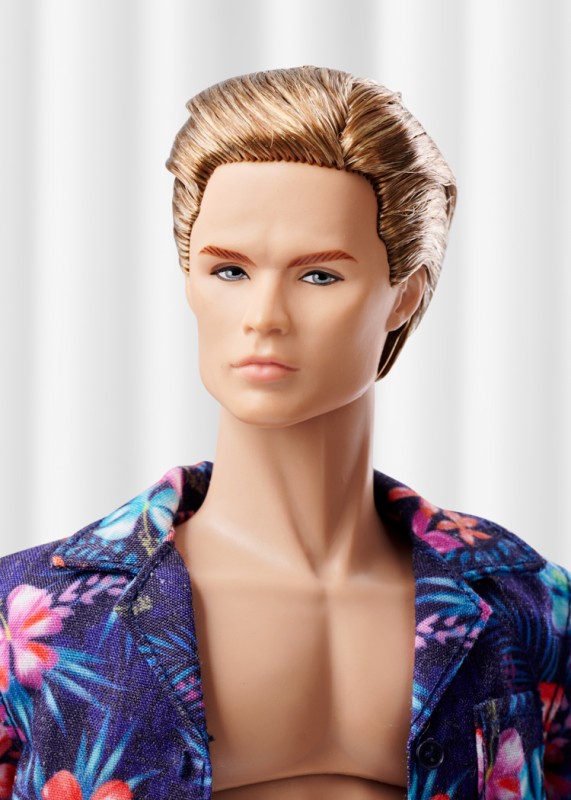 All dolls in the sets will come with extra hands, accessories (in accordance to the theme of the date), custom designed doll stand, and there will be a door on the package. The cost of the set is $275. The sets are available at the "right-to-buy" lottery for the W Club members and it will last till April, 11.