Welcome to our community!
Feel free to add items to our marketplace, subscribe to groups and authors.
Also follow our
Instagram
!
Contest "The best Halloween costume for your doll"
It is autumn now, and it means that the most mystical holiday of the year  Halloween is around the corner. It is celebrated on October, 31st, All Hallows' Eve.
This holiday has many traditions making it special and memorable. This holiday is eagerly awaited because Halloween is, in fact, a carnival, people prepare costumes beforehand, discuss what outfits will be trending this Halloween season.
Of course, our dolls do not stand apart the people's traditions, and we would like to suggest you our own costume parade for Halloween.
I would like to invite you to take part in a contest for the best Halloween costume for your doll.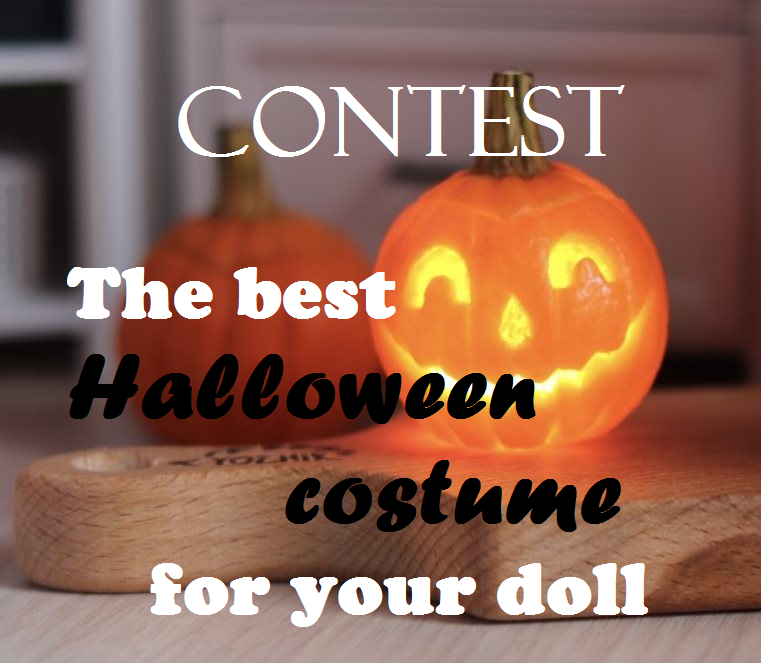 A prize for a winner will be also thematic. One of the traditions of Halloween is aJack O Lantern or pumpkin lights. They are used to decorate the front doors, inside the house, and the pumpkin light may be taken for a walk.
So, the prize for the best costume contest is Jack O Lantern for your doll.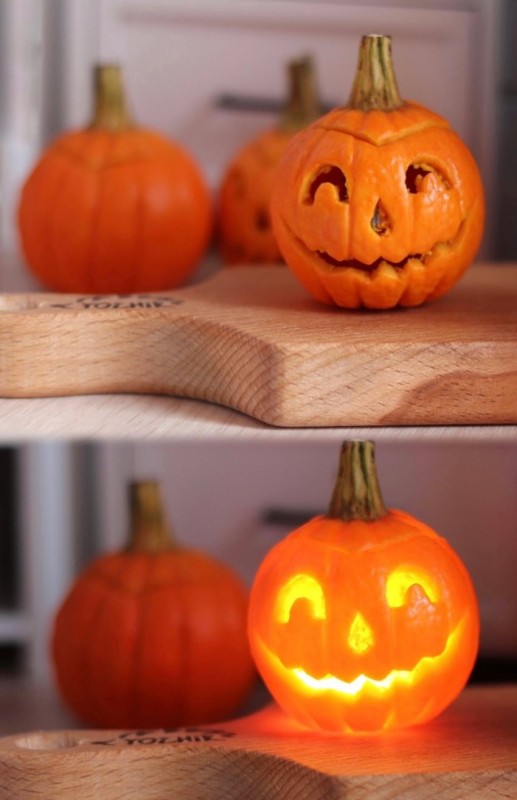 Contest Terms
Timing
The contest will last from October, 5 to October, 30.
The applications will be accepted starting from October, 10, till October 24 (23:59). Pay attention! The application may be submitted only during this period.
Voting will start on October, 25 (0:00) and will last till October, 30 (18:00).
Summingup: October 31.
Pay attention! The submission of the application and voting are separated.
Terms and Conditions
Any member of the Dollfan club may take part in the contest.
The Halloween costume should be presented on the doll. A picture should demonstrate the outfit, and there should be only one doll on it.
Only one application is accepted from a club member.
There are no claims for dolls (models) representing the contest outfits.
No filters are applied to pictures. No inscriptions are allowed.
A contest picture should be sent by email to yulia3075@gmail.com
Any outfits used in any other clubs may be used in this contest.
Votingand Jury
Visitors of our website will be jury. Voting will define a winner.
Voting Terms
All pictures of dolls in the Halloween costumes will be numbered and posted on the website.
Anyone may vote for a picture he/she likes in the comments. It is necessary to write a number of the picture in the comments. A person may vote only once.
A winner will be defined by means of the votes calculation that are left in the comments.
If more than two participants have the same number of votes, a second tour of voting may be announced among the winners of the first tour.
Rewarding
A prize will be sent by post to a winner – a pumpkin light (miniature)