Welcome to our community!
Feel free to add items to our marketplace, subscribe to groups and authors.
Also follow our
Instagram
!
Seraph - LE20 Inamorata Doll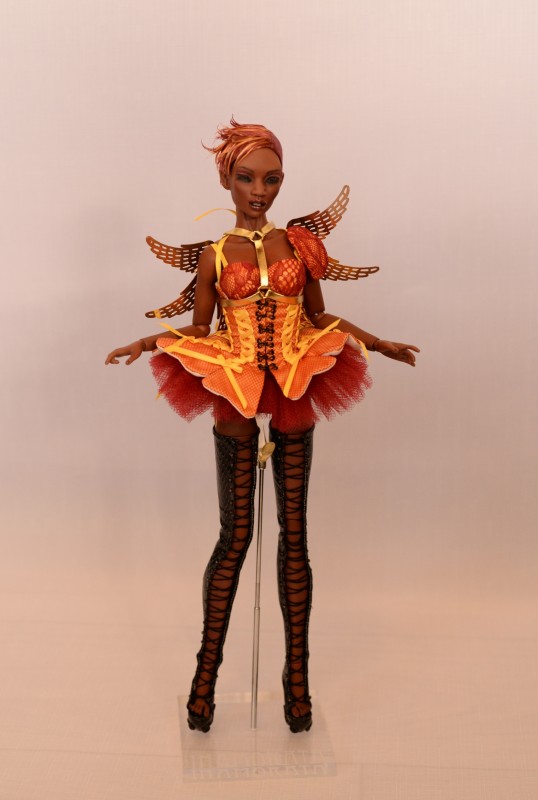 Seraph is one of the brightest dolls I have had the good fortune of seeing. She combines different characters: on one side, a character of celestial six-winged seraph. She has beautiful metallic strong wings on the back, but on the other side, this is hot and sexy dark-skinned deva with passionate mouth and saucy hairdo. A translation from Hebraic of Seraph means "burning", "fiery", "flaming" – this is exactly what comes to your mind when you are looking at this pretty girl!
Her outfit is well-thought-out. It has combined a ballet-skirt, a corset, and harness
And even a variation of epauletto.
Her velvet eyelashes cover her languishing look, she is full of dignity and confidence. This is truly a royal doll. I am not sure that I have managed to show her greatness in these pictures, but I hope you will see her the way I see her.
Seraph — LE20 Inamorata Doll