Welcome to our community!
Feel free to add items to our marketplace, subscribe to groups and authors.
Also follow our
Instagram
!
​New Superdolls – Four Stunning Girls
The beginning of a new year is always exciting, and it is even better when there is good news! The fans of Superdoll may enjoy new dolls. Four dolls are for sale in the online store, and two of them have been presented at the end of December.
Delish is gorgeous and stunning Superdoll.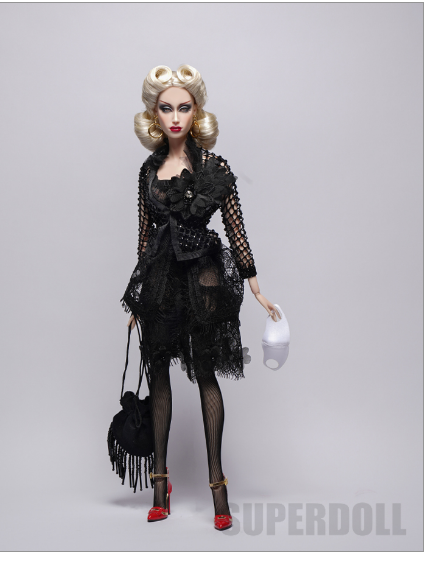 Her style may look like between 1920 and 2020. Her gorgeous blond hair are neatly curled up. Massive golden earrings are well combined with her face and makeup: red lipstick, and charcoal eye shadows with black eyeliners. Her red shoes break the entire black look. We should admit that this total look is rather saucy: black laced multi-layered frock, big organza flowers, cardigan jacket in Jet stones, and a black corsage. And she also has a white mask.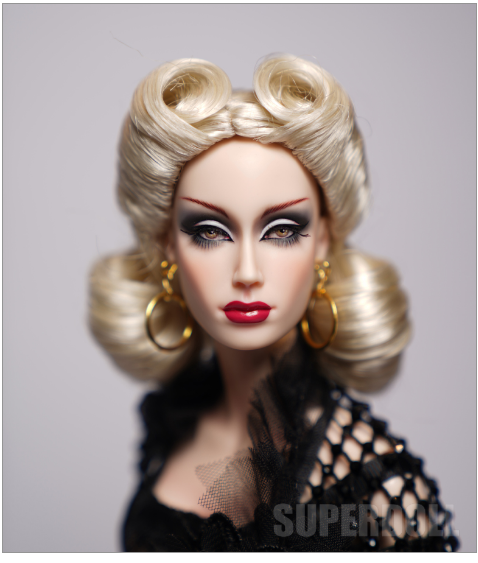 The doll costs about 396 pounds.
Demure wears a slightly vintage outfit. Pink laced asymmetric frock, massive fluffy sleeves, ostrich purse, and high heeled pink shoes – this outfit is for brave girls! Her black hair has big waves.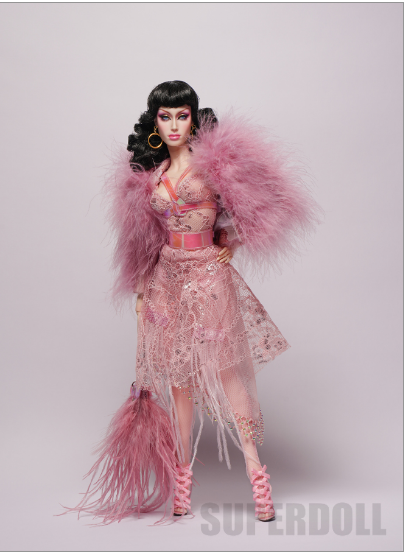 Her full makeup is pink to make the whole look even more tender.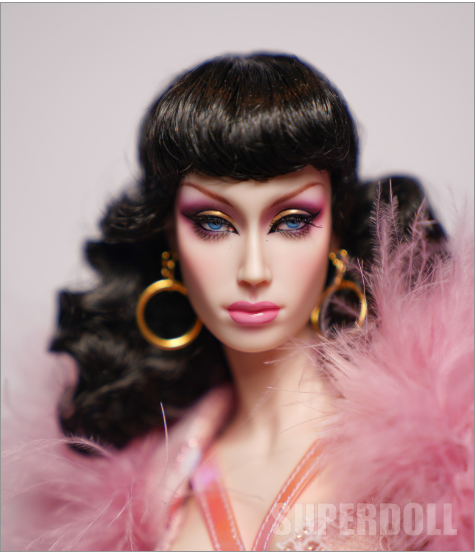 Her cost is also about 396 pounds.
Viola is a Superdoll wearing a royal dress. The dress is soft and violet, it has lattice bodice with multi ruffle fru fru of the gown. She has a little purse, and crystal earrings that are well combined with unusual tiara. Sparkling and elegant! She has reddish color of the hair, and her makeup is done in soft lilac patterns.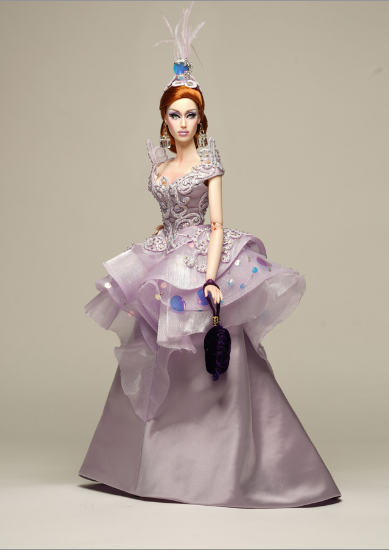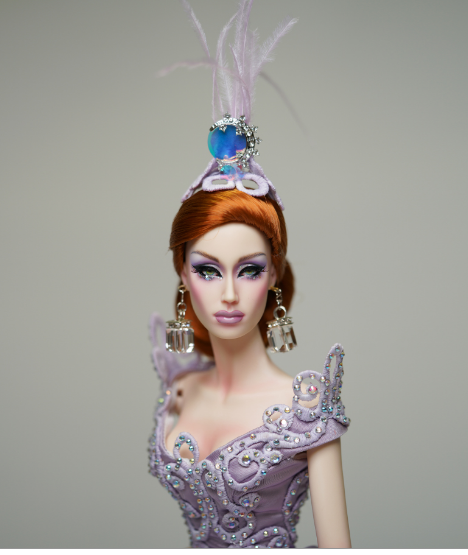 The price is about 379 pounds.
Piccolo is the fourth doll in this collection. She has dark skin tone and black long hair. Her makeup is very bright: red lipstick with gradient and dark lipliner, soft blue eye shadows and some silver glitter. Her white long asymmetric skirt has organza flowers and embroidered plums, and tender white bodysuit has long sleeves. She also has silver clutch purse and long metallic earrings. And her head is decorated with an interesting headpiece with a white bird. Cowgurl boots complement the entire outfit.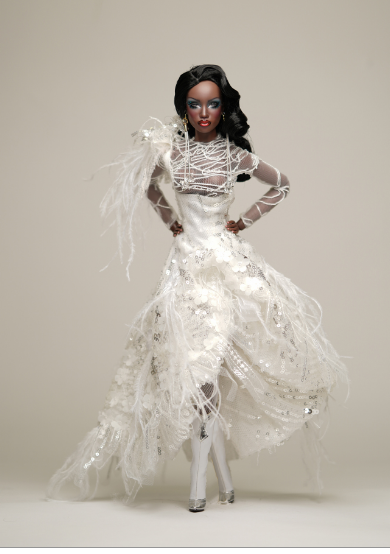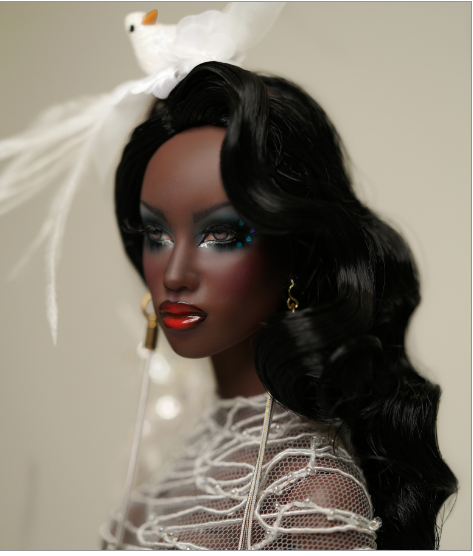 The doll costs about 375 pounds.
What Superdoll do you like the most? 
All pictures are taken from the official site superdollonline