Welcome to our community!
Feel free to add items to our marketplace, subscribe to groups and authors.
Also follow our
Instagram
!
​Demuse Christmas Dolls Edition
Demuse Doll has presented two magical and glamorous dolls to celebrate the coming holiday season. Demuse Doll Christmas 2020 Edition contains two OOAK dolls with special real skin tone. There are just two of them worldwide: one in red and one in pink (and both of them have been already sold).
High ponytail, dark long hair, massive earrings and burgundy lipstick – Tiffany is going to you with a Christmas Present. She wears stunning satin red dress and ruffle train. The corset of the dress is framed with red pearlets. She wears gold pump heels. She looks fascinating! The doll has removable eyeballs that are blue, 2 sets of hands, a stand and a certificate.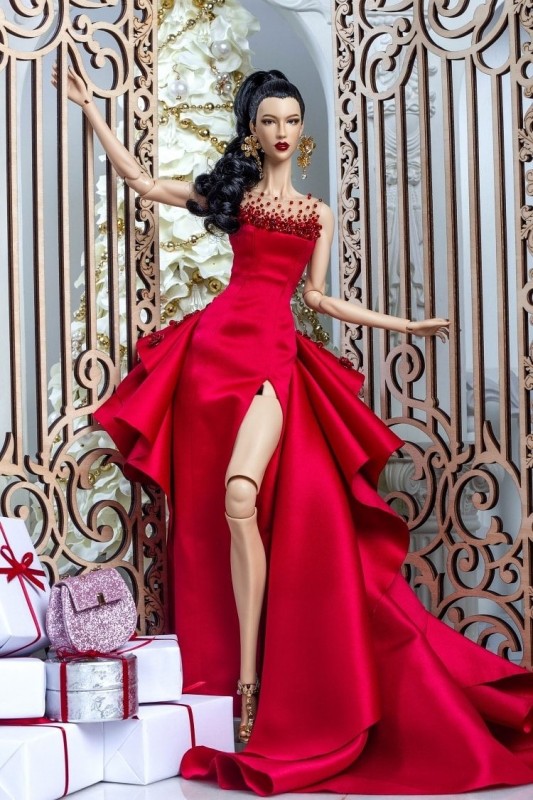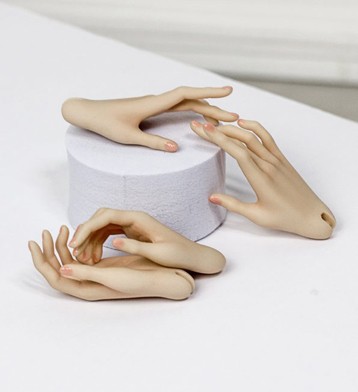 Who does not dream to spend Christmas in a romantic setting? This pink floral ball gown is perfect for that occasion. The skirt is layered with flowers, and the corset is also framed with this soft pink flower buds. Tiffany wears almost nude makeup: coral gloss lips, and smokey eyeshadows. The metal glass diamond choker makes the whole outfit even more magical! Just look at that massive and sweet skirt! We bet it would look stunning while dancing.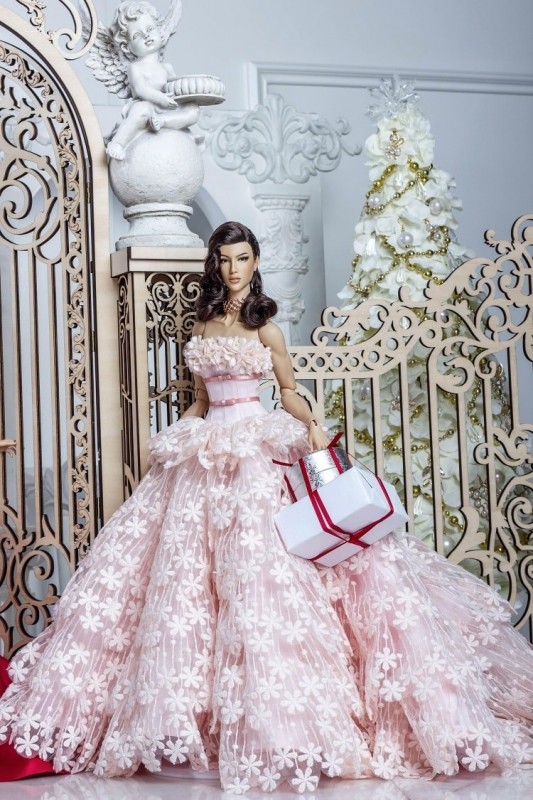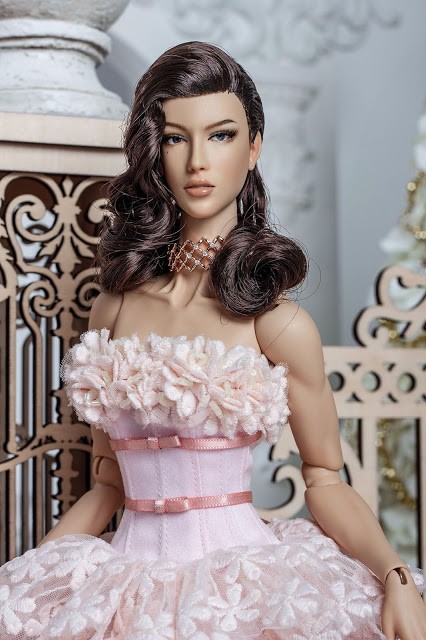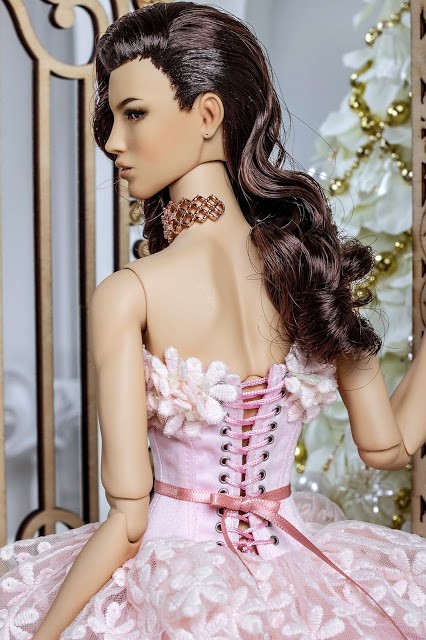 There are no words to describe the beauty of these dolls! They wish you happy holiday season!