Welcome to our community!
Feel free to add items to our marketplace, subscribe to groups and authors.
Also follow our
Instagram
!
Aquatalis First Gift Set Doll
Aquatalis has announced about a release of their new and the first fashion doll line. They have been creating this doll within 3 years. In fact, they faced many issues and obstacles while producing and creating this doll, but their real love of the fashion doll industry did not let them stop. So now, we can see gorgeous 16" resin doll.
Her name is Lam. And the selection of this name was for a good reason. It means blue in Vietnamese, and it is associated with evenness, peace, and inspiration. Aquatalis represents a concept "The Spring of Youth", and Lam perfectly reflects it. She is walking around in her garden and playing with the immortality water.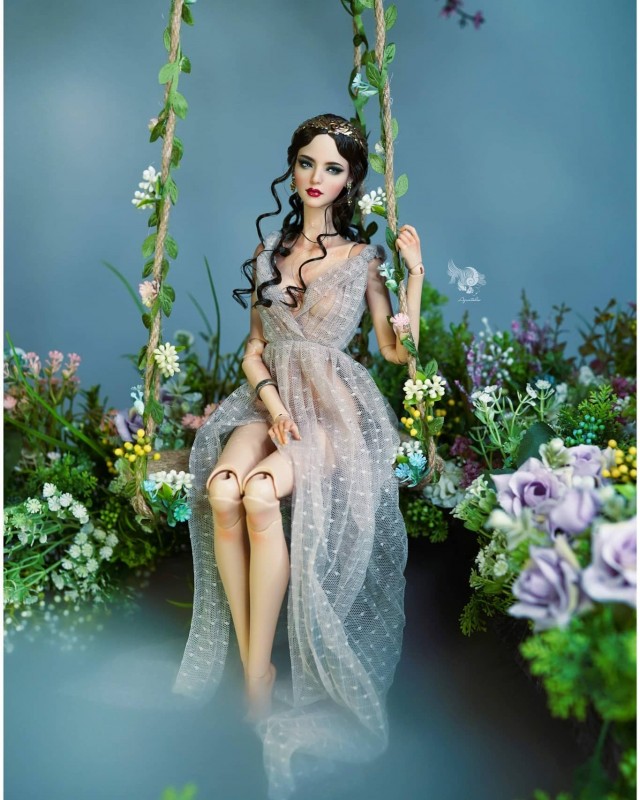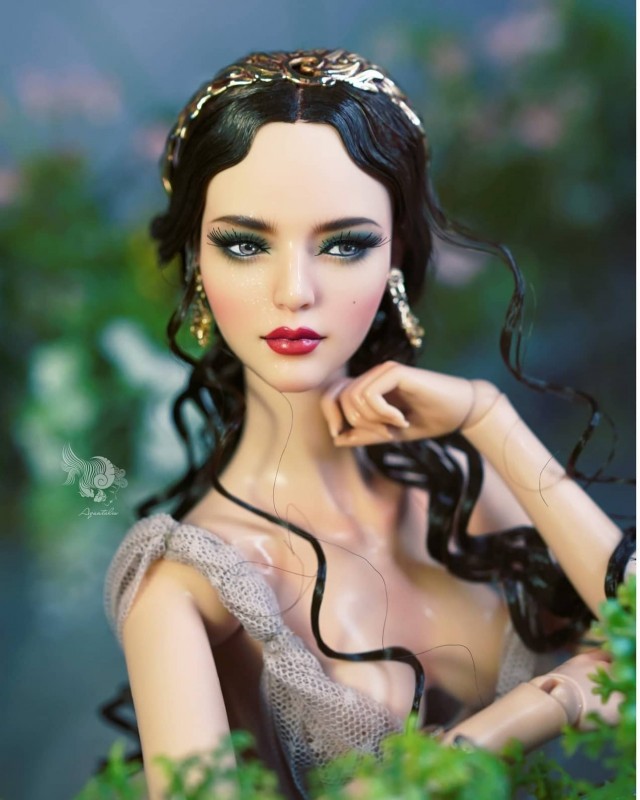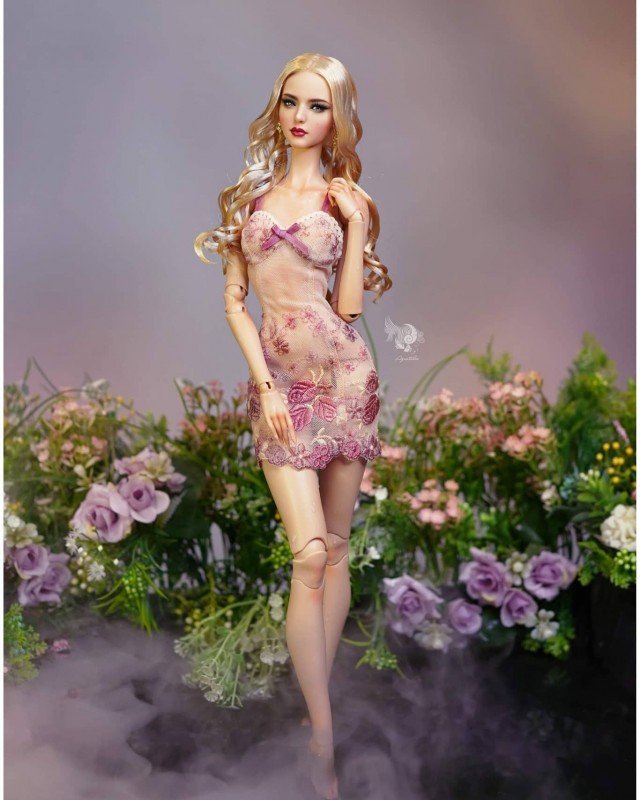 And the most important news is that the first gift set Lam will be available for the order. And again Lam looks fantastic!
Indeed, looking at this lady, only warm and calm emotions come to your mind. She is so elegant and confident in her classic brocade suit. It has soft blue color and elegant golden print which is well combined with her pillbox hat. And her face is so realistic! Her perfect oval face with neat lips and pretty brown eyes will definitely catch your eye. This is her first look which is strict and elegant.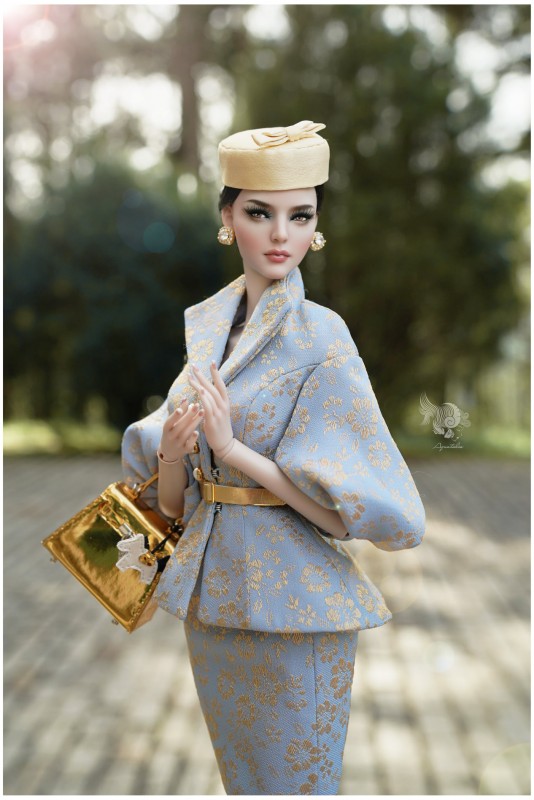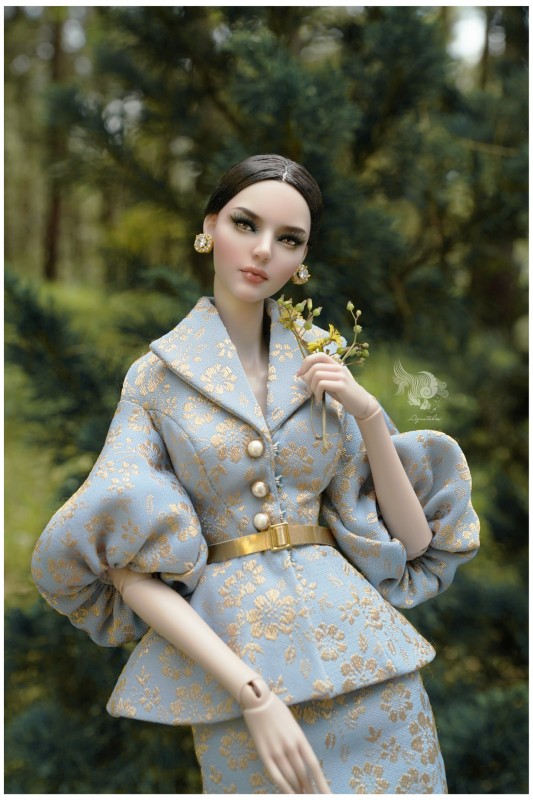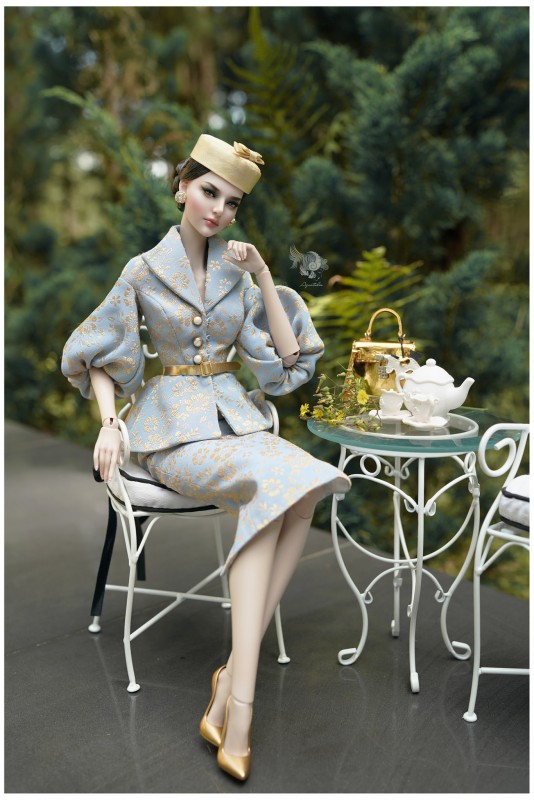 The second look is sexy black, long lace robe. A taffeta body suit is under this robe. She has long dark chestnut color hair. Her glam accessories such as pearl necklace, and golden earrings make her more style and elegant.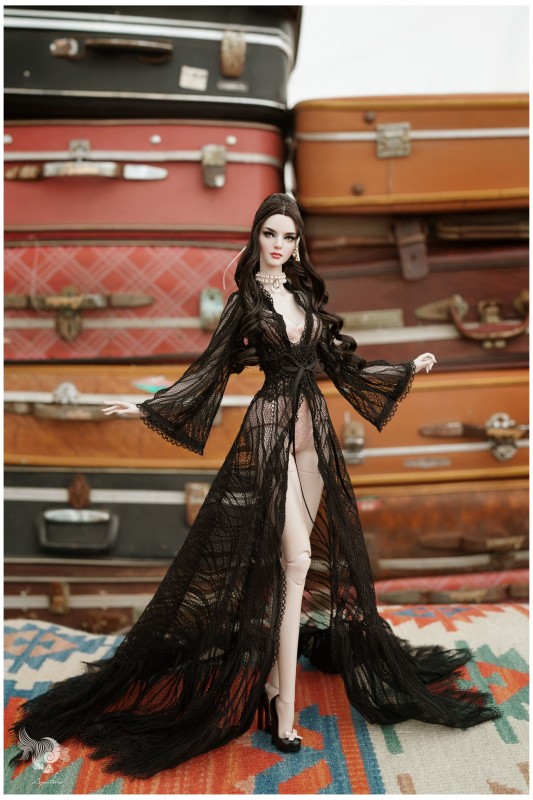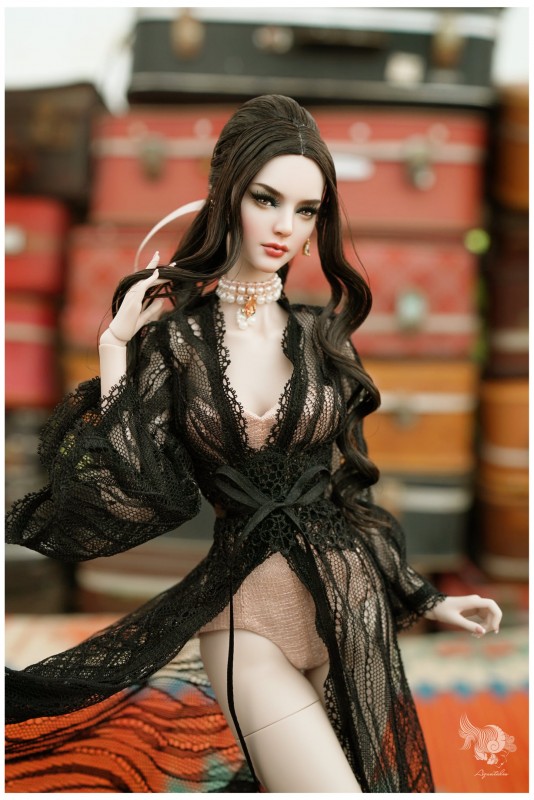 A ruffle tulle skirt makes the third look of Lam. It is soft pink, and this look makes the doll light and tender. This outfit will be perfect for some prom, won't it?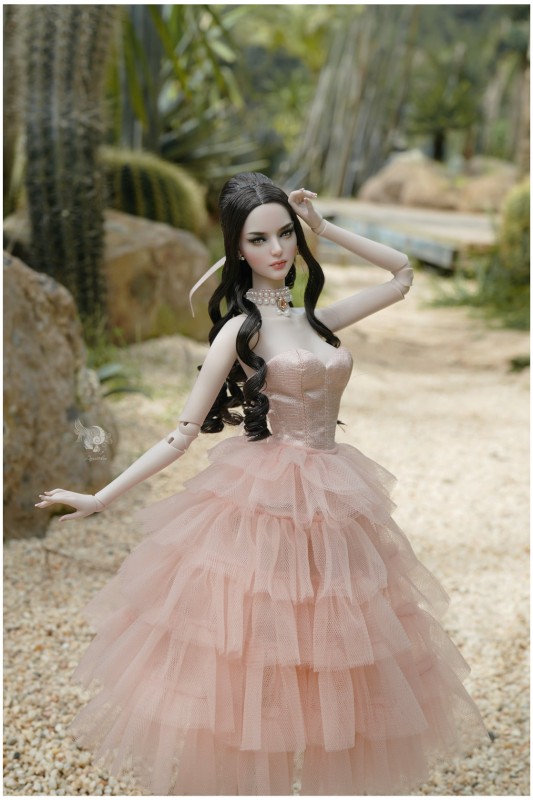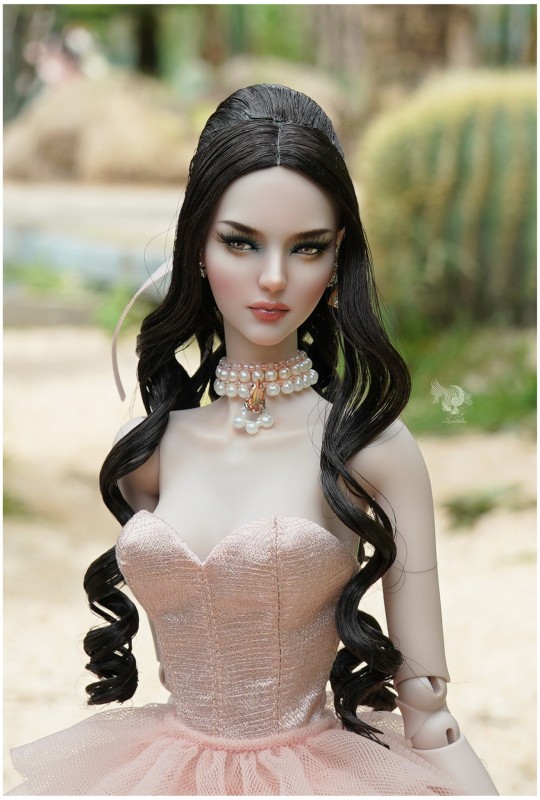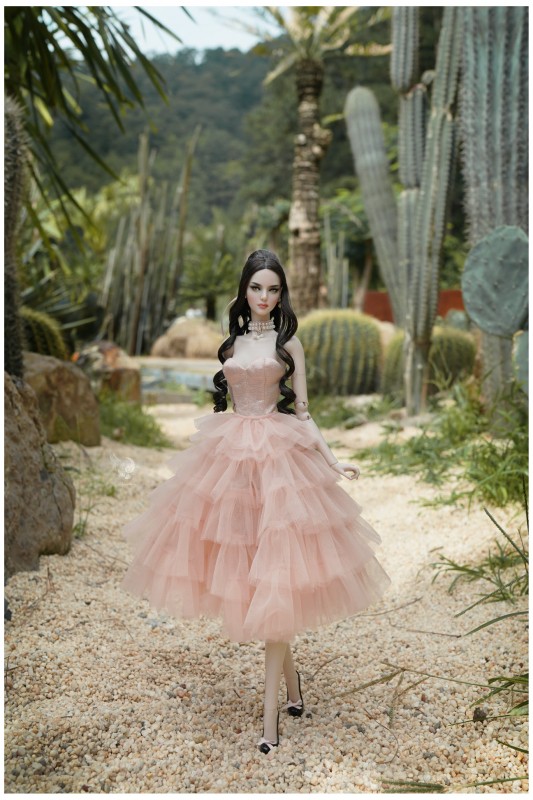 This gift set also includes two sets of shoes and earrings, lace corset belt, two sets of hard cap wig, faux choker, gold faux leather bag, and golden leather bag. It can be combined with each other. Moreover, the doll will come with one extra pair of hands, one pair of dressing balls, and a stand. What a great set!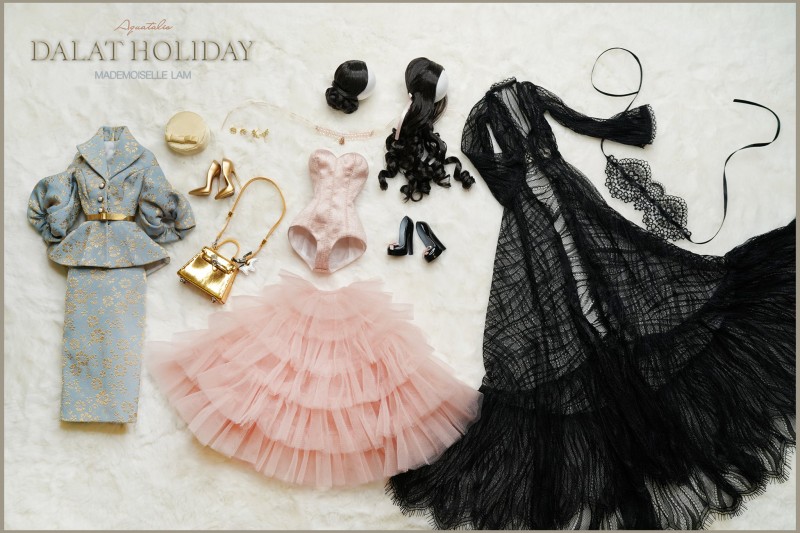 The sale of this gorgeous Lam begins on November, 3rd, at 10:00 (Vietnam time). And you should be fast, as there are just 15 Gift sets will be available. The cost of this total set is $1080.
This doll deserves a special place in any fashion doll collection! 
All pictures are taken from the Facebook