Welcome to our community!
Feel free to add items to our marketplace, subscribe to groups and authors.
Also follow our
Instagram
!
​Mia Tan Skin – Opened Pre-order
Linda Macario Dolls have announced about a pre-order of new Mia with tan skin. The pre-order of the new doll starts on November, the 1st, and will last till November, 30th.
As you may know, the doll is 10 inches tall. Her name is Mia, and she has amazingly big eyes (16 mm) on her little pretty face. Mia has very realistic face, and the author has been inspired by her baby niece and created such an amazing doll. The doll may be both a girl, or a boy. It depends on outfit and wig you will use.
There are two options are available for the pre-order. The first one is Mia Basic – Tan skin. It costs $475. You will have a nude doll, random color eyes, a factory faceup, a bag and Authenticity Certificate. This option will be your choice, if you want to make your own outfits with Mia.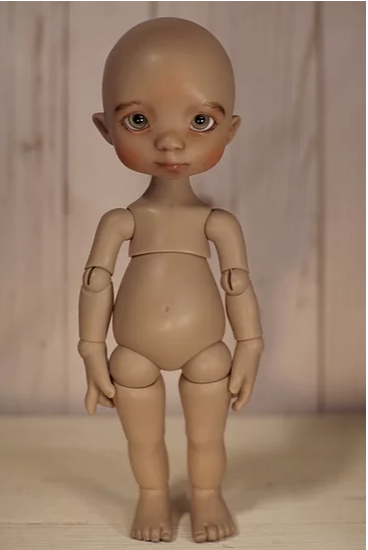 The second option is Mia Full Set – Tank skin. It costs $775. You will have a unique outfit for your Mia doll. Look at these wonderful pictures to have an idea of how your Mia will look like.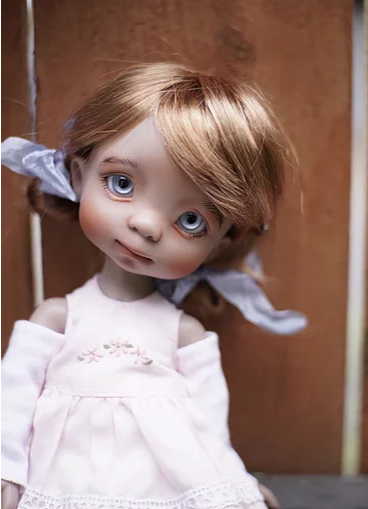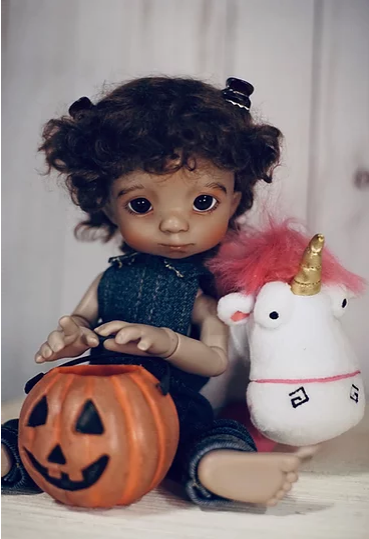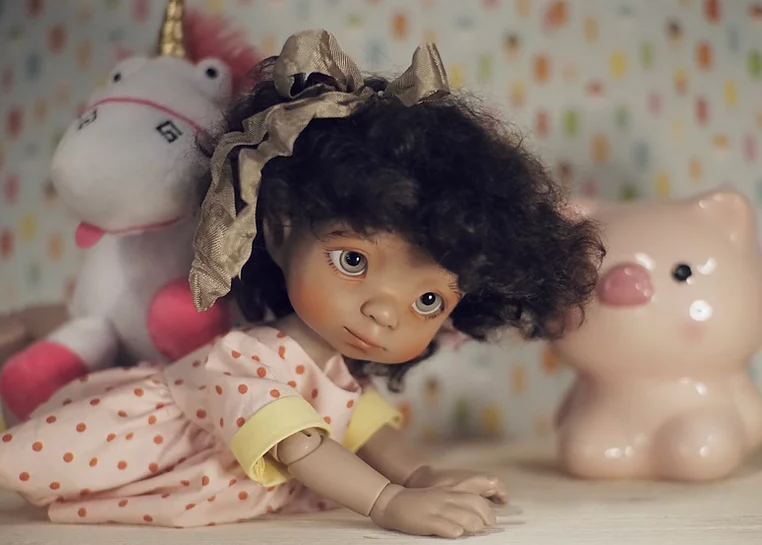 This option will be good, if you want to have a unique outfit from Linda Macario Dolls. The doll will come with artist faceup, outfit (each doll will have its own outfit), random color eyes, a bag, and Authenticity Certificate.
A production of the doll will take 3-4 months after pre-ordering it. So, the delivery should be expected not earlier than late February 2021. 
All pictures are taken from the official site linda macario doll