Welcome to our community!
Feel free to add items to our marketplace, subscribe to groups and authors.
Also follow our
Instagram
!
​Elton John Barbie Doll – New Perfomance

An iconic figure Elton John will be always a household name, and Barbie pays their respect to this talented person. So, meet new Elton John Barbie doll! She perfectly presents the mood and style of the singer. Looking at her, you may probably remember one of his famous songs Sorry seems to be the hardest word. In fact, this brave collaboration presents two cultural icons and celebrates the unusual artistry of this amazing person!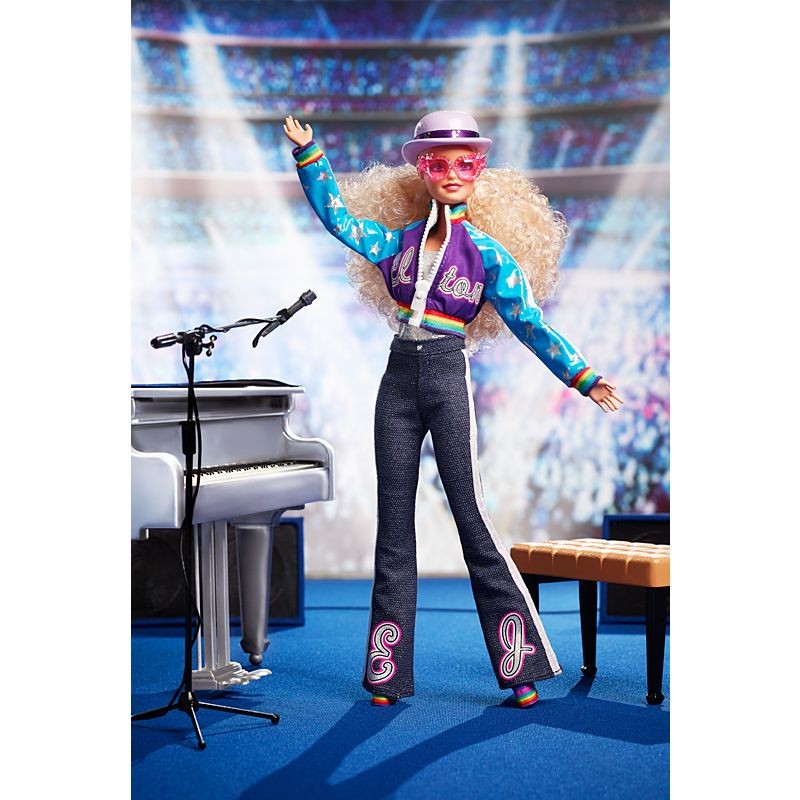 So, Barbie doll wears amazing sparkling jacket with printed initials of Elton: the sleeves have stars, and there is a rainbow hem. The hip-huggers jeans have white stripes and letters J and E. The doll has bright, pink sunglasses (the most prominent accessory of Elton), a purple bowler hat, and platform boots with rainbow. It is a great outfit for the concert!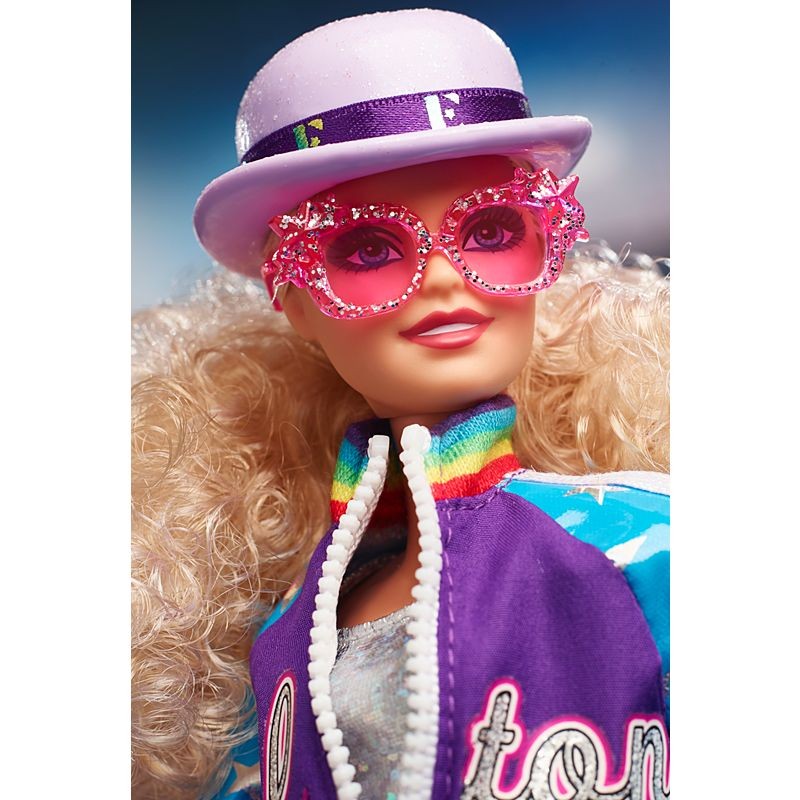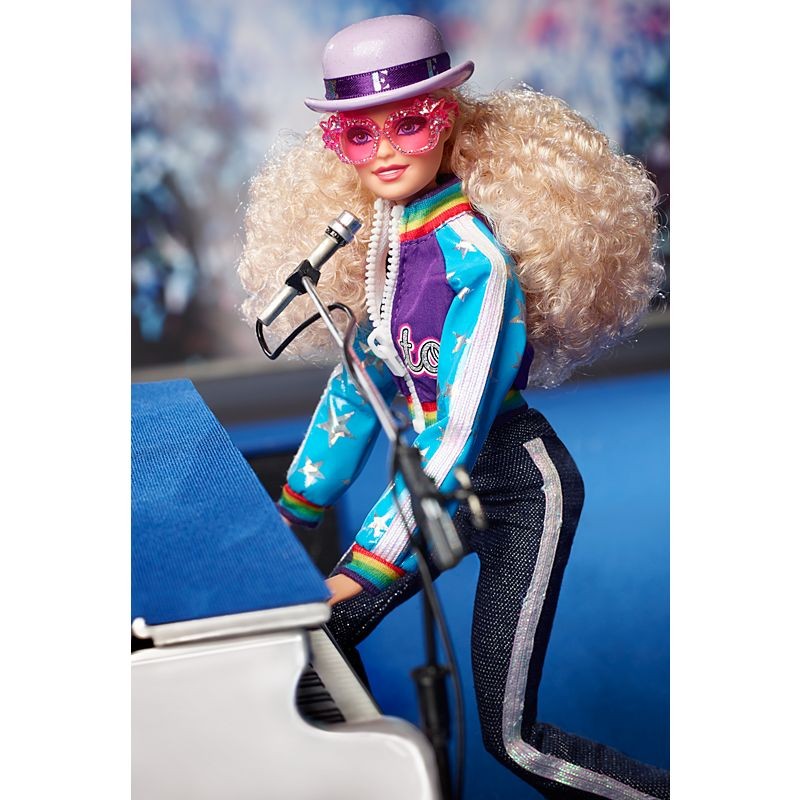 And her blonde hair is worth mentioning as a separate point. Barbie has a massive volume (they have to tell a secret how to get one!) hair that is curly.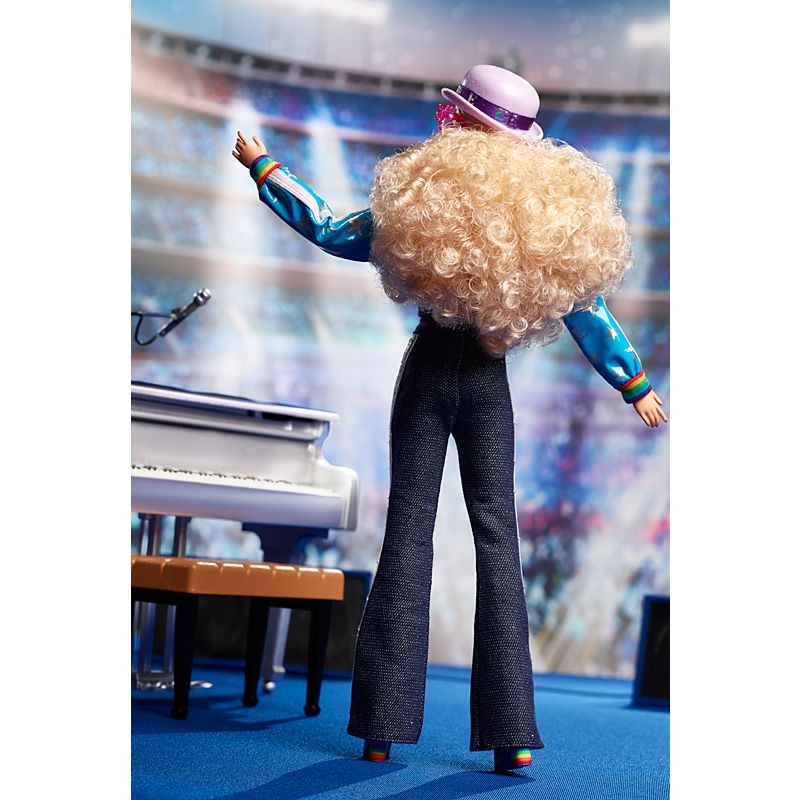 Elton John Barbie Doll is a Gold Label, and it costs $50. The doll will come with a doll stand and an Authenticity Certificate.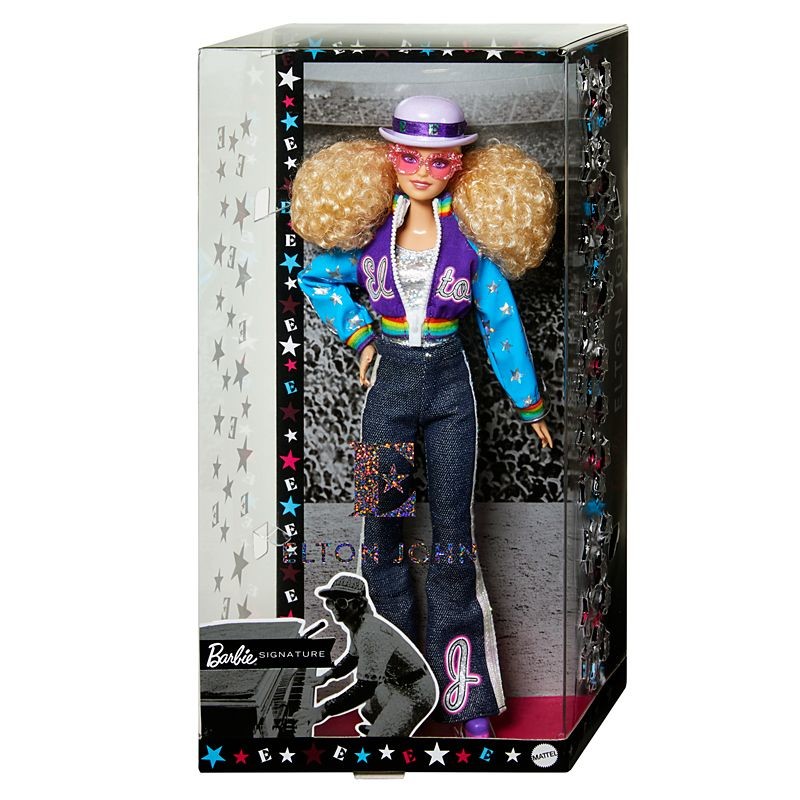 Label: Gold Label®
Designer: Caroline DeMersseman
Release Date: 10/22/2020
Included with doll: Hat, sunglasses, boots, top, jacket, pant, doll stand
Eyelashes: Painted
Fashion: Glittery top and flared denim embellished with Elton's sparkling initials
Fashion Sewn On?: No
Body Type: Articulated Original
Doll Stand: Yes
Facial sculpt: Millie collector size
Package Dimensions (H/D/W): 13" x 3" x 9"
Limit 2 per person.
All pictures are taken from the official site Mattel