Welcome to our community!
Feel free to add items to our marketplace, subscribe to groups and authors.
Also follow our
Instagram
!
What's new with Barbie?
What's new with Barbie?
The Barbie team constantly produces new dolls and implements new ideas. They keep up with the times and meet all requirements of the fans all over world. It is so good to follow the progress in the doll industry. We will see some new dolls in a short run.
One of the most expected dolls is a Barbie doll devoted to the 75th Mattel Anniversary. Actually, there two of them, they are identical but one is blond, and another is brunette. She has magnificent curly mop top. The dress is just insane! Red, long, bouffant, balloon sleeves, and beautiful fabric! Red open toe heels and big golden hoop earrings make the whole outfit more elegant!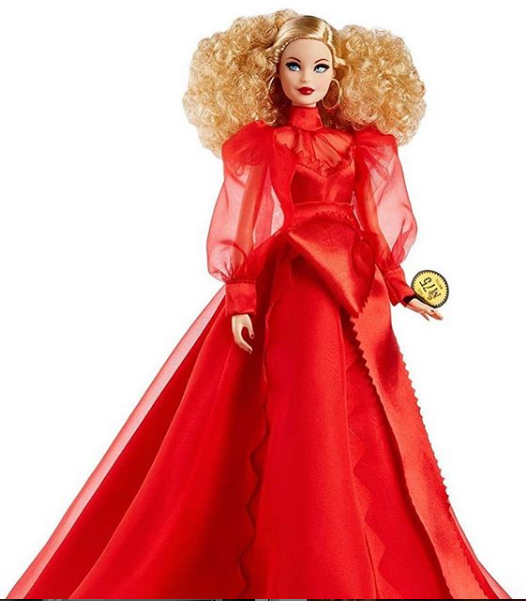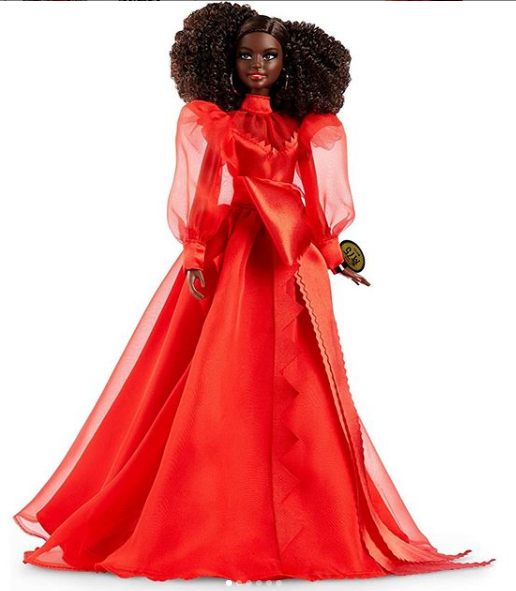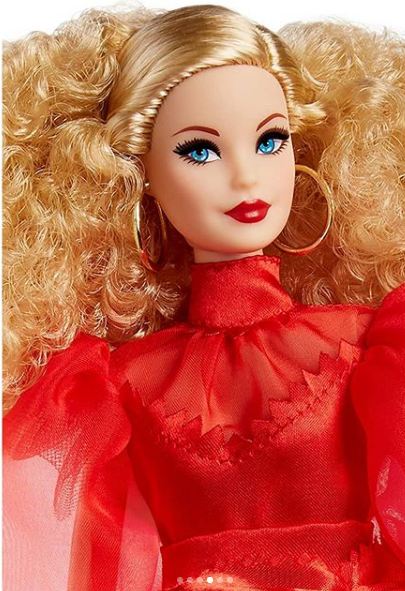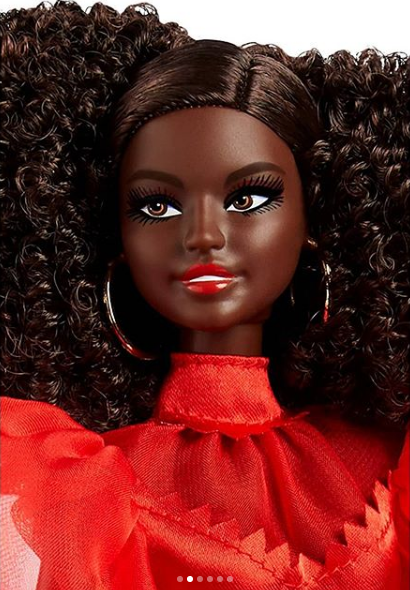 Another new Barbie doll will be in the Inspiring Women series. It is dedicated to the women's rights activist Susan B. Anthony. This woman is an important figure that has changed the women's lives. The doll has a repressed classic style: a black floor-length dress with white lace insertions on the neck and sleeve cuffs. She wears glasses and her hair is neatly pulled back.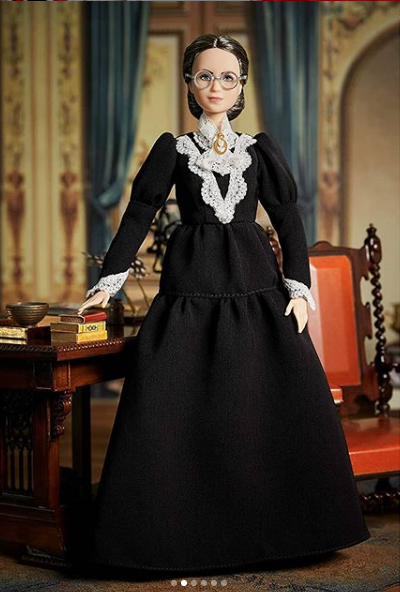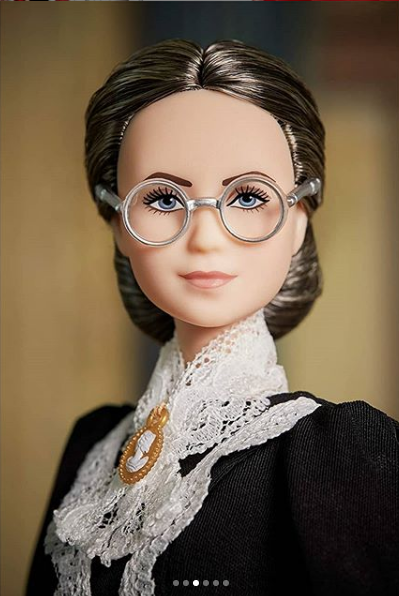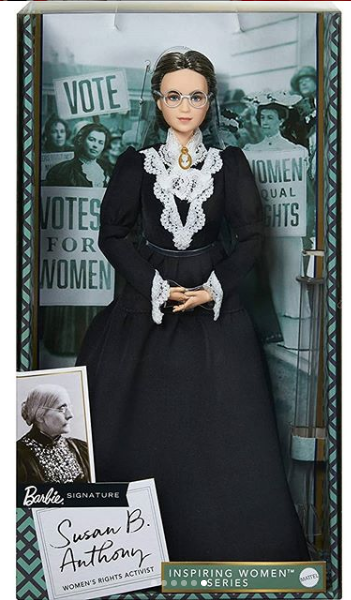 Tim Hortons Barbie dolls will come soon as well. They are also an AA. Barbie is a hockey player that wears Canadian uniform: red with white stripes, and blue shorts. And her number is 64! She has a low ponytail. Of course, she wears protective mask and ice skates. The doll comes with a hockey stick and a hockey puck.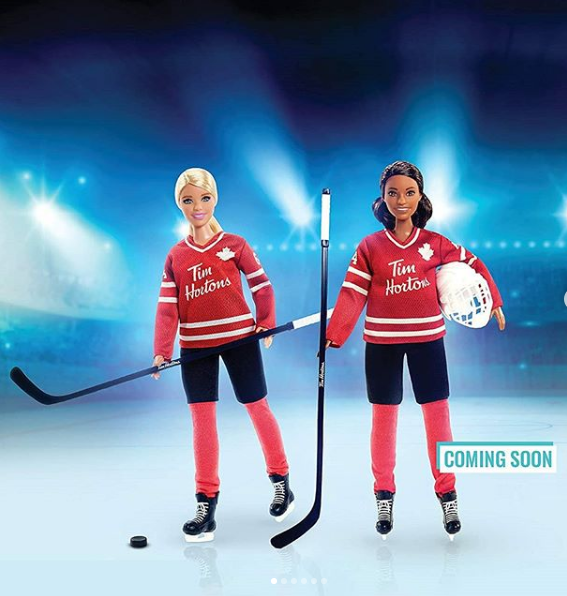 And there is more! New Hudsonsbay Barbie doll! It is called HBC stripes. Barbie has a completely autumn outfit: a track pants, a knitted cap, a shirt, and colored outdoor jacket. She is apparently going to canoe, because she has a paddle that has the same color as her jacket. She has long blonde hair, dark glasses in case of the sunny weather, and a bum bag which is very convenient for such adventures.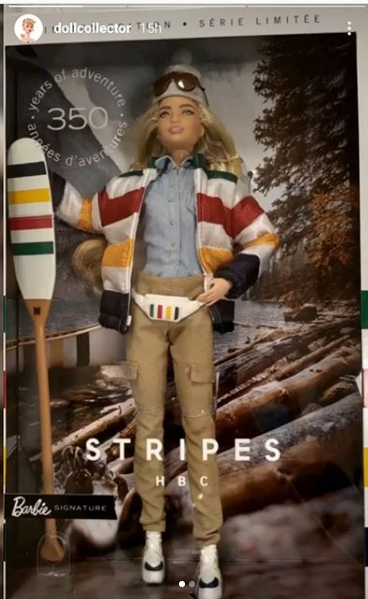 All these Barbie dolls are beautiful in their own way. And which one do you like and want the most?